This post may contain affiliate links. Please read the disclosure for more info.
Whether you've been through it before or are gearing up to buy your very first home, the process of determining what you're looking for can be arduous. Number of bedrooms, bathrooms, kitchen counter space, the list can feel endless but before you determine any of those specifics, you need to understand what style of home you're interested in. In fact, determining the style of home you're interested in is one of the very first decisions you need to make before you hit the market. From two-story to split-level, multi-level homes are more popular than ever. But what if stairs aren't part of your equation?
Whether you're getting older, have concerns about square footage, or simply like the idea of a single level sprawl, "rambler", ranch, or "rancher" style homes are worth looking into. If you're interested in investing in single level living, there are a few important things to keep in mind before you place that offer.
What is a "Rambler"?
Also known as a ranch-style, ranchette, rambler, or even the California colonial, a rambler style home refers to sprawling single level homes popularized in the early to mid 1900's. The style became very popular after the cessation of World War II and the design spread across the United States. Suburbs began to sprawl across the country and rambler homes were lower cost, quick constructions for families fleeing the city. However, not all one-story homes are truly ranch or rambler homes.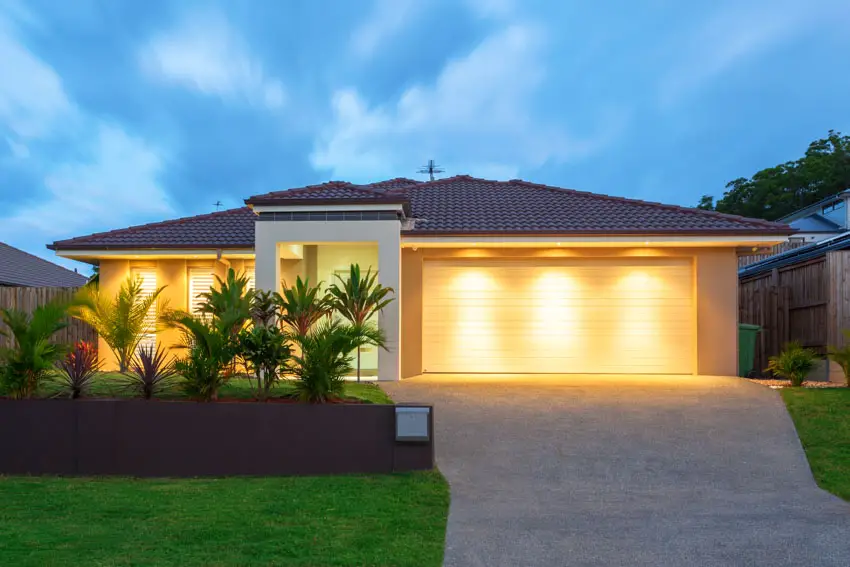 Ramblers are characterized by their somewhat conservative (by today's measure) design, their plain exterior with gradually sloping roofs, and large windows. Though they're considered relatively conservative today, the simplicity was groundbreaking moving from an era of highly adorned facades, porticoes, and intricate porches. It is this same simplicity that made them popular, until they began to severely decline in popularity in the 1970's when split-level homes gained significant traction and began outpacing them in the marketplace.
This preference didn't last long, however, and the National Association of Home Builders have reported a decline in the desire for two-story living ever since the 1990's. Today, almost 52 percent of homeowners say they prefer one-story style homes, with only around 10% expressing the desire for multi-floor living.
So what is the appeal? There are many aspects of a rambler that are enticing to potential homeowners. What they may not know is that some of those same benefits can present challenges. If you're deciding whether or not to make a rambler your next home, keep the following in mind. 
Benefits of a Rambler Home
Square Footage
When you picture a large home, do you picture a multi story construction? Many of us assume the taller a home is, the larger the square footage. It may come as a surprise that this impression is not exactly true. While multi floor builds offer many floors of living space, that living space is inevitably interrupted by none other than, you guessed it, stairs. Stairs are a huge construction element that eats a surprising amount of square footage in two story builds. In fact, up to 200 square feet of living space depending on the design and placement.
Opting for a rambler story home means no staircase, which means every bit of living space is usable. The impression that ranch style homes are automatically smaller is false, and many who opt for a single story design are surprised at how much living space they are afforded by the sprawling style of construction.
Lifetime Investments
One of the most discussed benefits of buying a rambler is the longevity and practicality of the design as you age. Many move into these single story homes with the expectation that they will grow old in their house. As you get older and joints and muscles begin to ache, the practicality of stairs dwindles until it becomes almost unthinkable to make the trek.
This is why single floor designs are so sought after by older buyers who are looking for a home that will allow them to age in place. When you are no longer as mobile as you once were, a single level house allows you to avoid the mobility issues that stairs present, and enable you to move independently through your home without complication. 
Easily Remodeled
Some who may be looking into rambler homes could find themselves discouraged by outdated floor plans or furnishings. However, for those looking to update, ranch style homes actually present opportunities that their two story counterparts do not. Two story constructions require the existence of many load bearing walls throughout the home. This means that remodeling, changing up floor plans, and customizing the design or layout of multi story builds can be complicated and limiting. This is not a problem when facing the renovation of a rambler.
The lack of load bearing walls means that customizing your home and remodeling is far easier, and ultimately often cheaper in a ranch design. You have more freedom to change your home as you please, and because construction is less complicated, it comes at a more affordable cost.
High Ceilings, Lots of Light
Because of rambler's simple construction and single story design, the home is afforded the opportunity to boast higher ceilings and larger windows than multi or split level builds. No second floor means taller, often 9 ft ceilings, and large front facing windows to let lots of light in. This can be vastly appealing to those looking for an open, airy feel to the home, or those looking to maximize natural light to reduce energy costs.
In addition, natural light can be maximized in almost any room of a single story home with the installation of skylights throughout, a feature that can only be achieved on the upper level of multi story homes. 
Easier To Maintain 
Have you ever tried to clean the windows on the second floor of a two story home? If you have, you'll likely agree with the next point. Exterior home maintenance is difficult when you are fielding multiple stories, and sometimes this work can even become downright dangerous. If you're not interested in climbing ladders or taking your chances on the roof, then the appeal of single level living becomes obvious.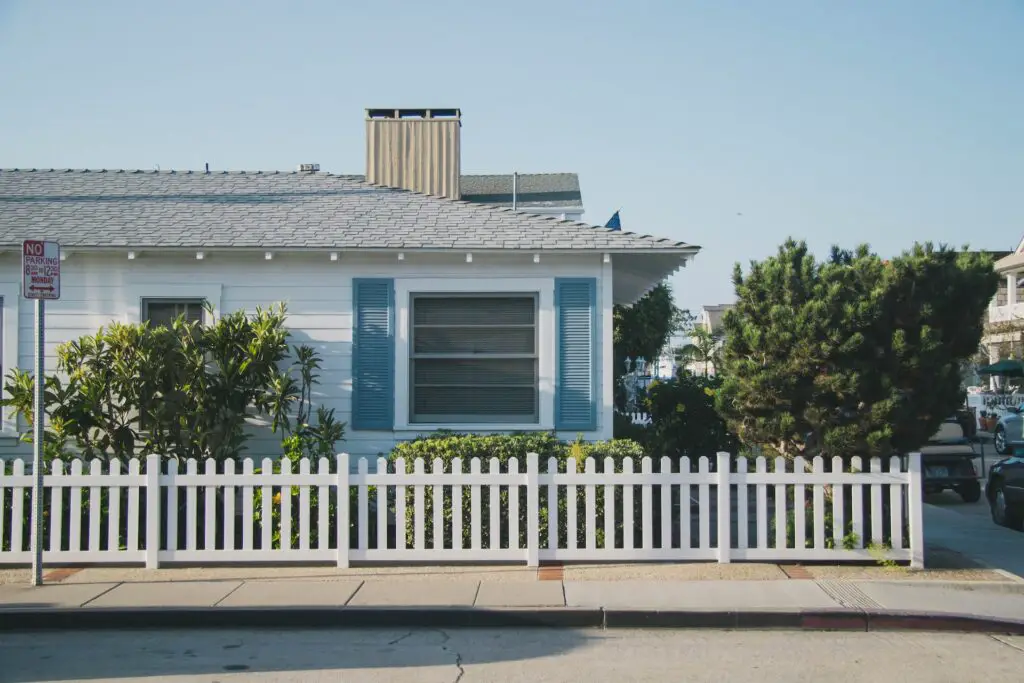 Ranch style homes allow for easy home maintenance and cleaning. Windows are reachable, all gutters can be cleaned and cleared with a simple ladder, and paint jobs become a less daunting task. Additionally, the lack of adornment and simple materials used to construct many rambler style homes means that cleaning and upkeep are more straightforward projects. Not to mention, hiring teams to help you with this work as you age becomes more affordable with only one story in the picture. 
Avoid Move-In Woes
If you've ever moved into a second floor apartment you may be very familiar with the task of hauling furniture up a flight of stairs. It's also likely that you're not eager to undergo the task again. Objectively, the task of moving is simply easier when you aren't faced with the challenge of getting a sofa or a king sized mattress up a very steep and unyielding hill. For this reason, it's understandable that homeowners may take this fact into consideration when planning a move. 
Drawbacks To Ramblers
While there are many benefits to ranch style homes, there are a few sticking points to consider before you fully commit to the idea of single story living.
Age of the Home
Because the peak of the rambler construction came in the mid 1900's many ranch style houses on the market today are older constructions. With older constructions come common problems, many of which include old or outdated kitchens and bathrooms or floor plans that may not reflect the open concept living style that is so popular today. Additionally, older style homes may need upgrades or repairs in order to pass inspections and passcodes necessary before moving in. The cost of these upgrades can stack up. 
The good news is that, as mentioned, older ramblers make good palettes for renovation due to their lack of load bearing walls throughout the home. If you're looking to move into a single story construction, make sure to ask about the history of the home and identify any potential renovations or construction projects that may become necessary after moving in. No one likes to be surprised, so getting a full history of the home is not only enlightening but may save you time and money later on down the line. 
Higher Cost of Construction
Thinking of building your own rambler or ranch style home? You may be surprised to find out that the cost of construction can be higher than that of a two story building. To achieve desired square footage, many rambler homes require larger plots of land. When the cost of land began to rise, so did the popularity of two story homes. Two story constructions allow people to get the space they desire on smaller plots, lowering the overall cost of the home. 
Along with lower cost due to smaller plots of land, two story homes also require less foundation and roof construction than their one story rambling counterparts. Because roofing and foundation are two high ticket items in the cost of a home, going with a one story build may spell a higher price tag.
Smaller Yards
When your home takes up more space on your plot of land, it means a few things, but one of the most direct impacts is that you will have a smaller yard. If you're dreaming of a wide open backyard with space for dogs and the traditional Thanksgiving family football match, you may not be dreaming of living in a rambler home. Of course, this doesn't mean every ranch style house will taut a tiny yard. Many single story homes offer a good amount of space to stretch your legs, however they don't stand up to the size of suburban yards that are afforded by stacking your living space on top of each other. 
Less Privacy
For those who love their two story designs, one of the biggest benefits cited is often the privacy afforded by having a second story. Having living space, such as children's bedrooms, tucked away on the second floor means that messes stay tucked away as well. When company visits, there's less of a scramble to clean up, as many areas can stay out of sight. This same benefit also becomes apparent for those looking to get away from others in their house. While a single story home only allows you to put so much distance between yourself and your unhappy teenager, a multi floor home means the availability of privacy that everyone craves once in a while. 
Resale Value
While some aspects of investing in a rambler are very black and white, there are some that remain more dependent on the individual home, or its location. Resale value is one of these variables. While ranch style, or single level homes are certainly in growing demand without a foreseeable end to their popularity, it's still important to consider the neighborhood before you begin construction, or buy into a ranch style home.
Overall, the resale value of a house is highly contingent upon how well it fits into not only the current market, but into its environment. For example, attempting to buy and then later sell the only ranch style home on a block of two story or multi level constructions will create significant complications when it comes time to sell. It's hard to get a reliable estimate of the value of your home if there are no comparable homes in the area. You can avoid this complication by having the value of the house estimated professionally before deciding to purchase. 
Rambler Homes are On The Rise
Once the most popular type of home built in the United State, this design is on the rise once again. From long term practicality, to easy maintenance, and open square footage, single level homes offer a lot of perks that you can't find in multi or split level constructions. However, this doesn't mean every single rambler is guaranteed to be a home run investment. Before purchasing any home it's important to know exactly what you're looking for and the potential benefits and pitfalls of any home construction style.