This post may contain affiliate links. Please read the disclosure for more info.
Moving can be daunting no matter how many times you've done it, but your first time moving out on your own is bound to be overwhelming. Don't let the stress of a big move outshine the excitement of this new chapter in your life. Keep reading for 10 tips for a seamless first-moving experience!
1. Budget
Before you even begin to consider moving, it's crucial to have your finances in order. Many times, people cite living at home or with their parents as a great way to save money and allow them to move comfortably when the time comes. This is true. However, no matter how long you've been living at home, it's important to have a full understanding of your finances before taking the leap to move out on your own.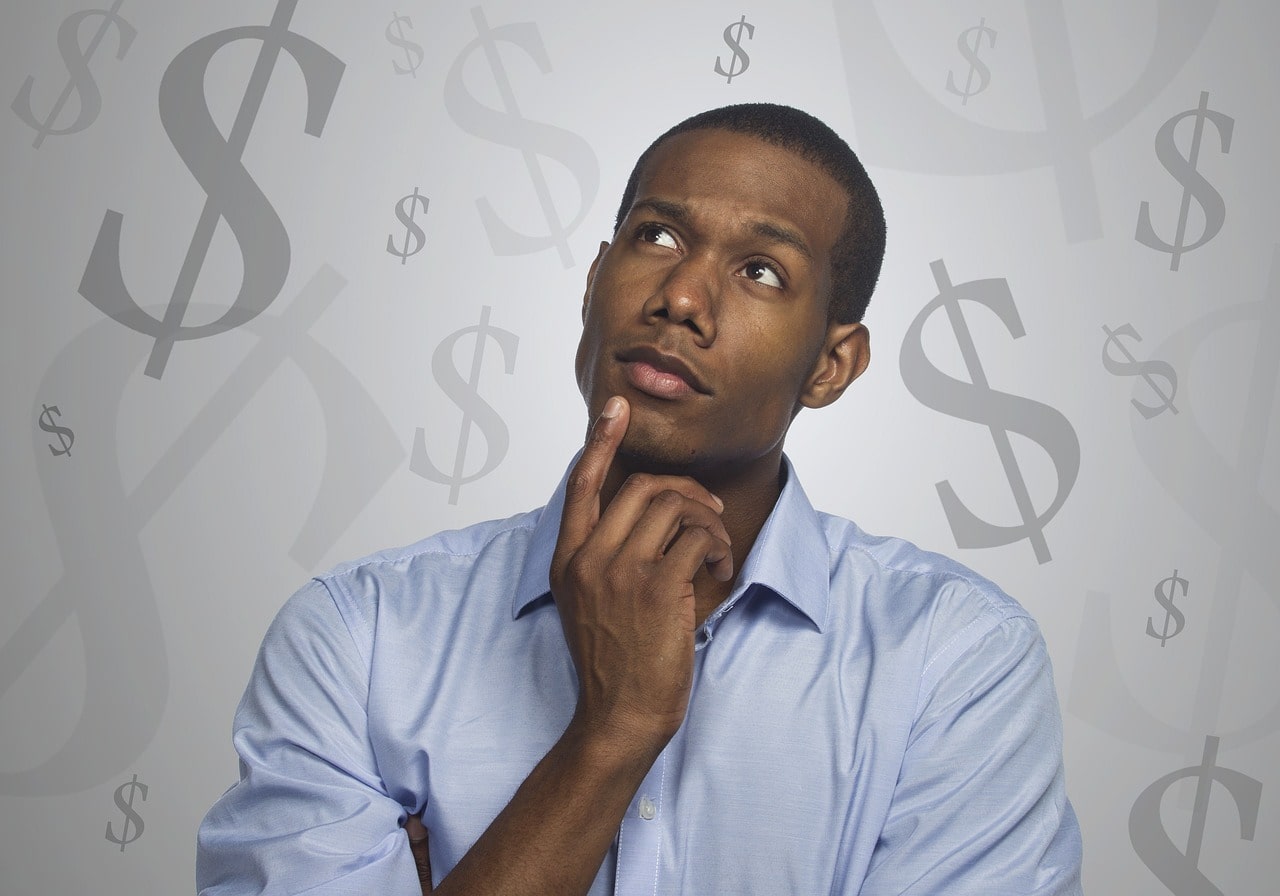 Understanding your income and your expenses can prevent you from running into trouble down the road. A few of the most important things to consider when getting your own place are:
Knowing your monthly income.

Whether you're salaried or being paid weekly, your monthly income is a great indicator of what your budget should look like in order to live comfortably. The rule of thumb states that rent should be about 30% of your monthly income. Knowing exactly what you make each month can help you to assess which apartments will work best for your budget, and which are likely to break the bank.

Total up your monthly expenses.

Depending on your situation, one of the biggest changes when moving into your own place are all of the new bills you may acquire. Electricity, gas, internet, renters insurance, etc, are all monthly expenses that will factor into your budget. Before moving out, compile an estimation of these costs, along with any other monthly expenses such as phone bills, car payments, groceries, and subscription services. These costs, in addition to your rent, will give you a good idea of your monthly expenses.

Understand the costs of moving.

In all the excitement of a new place to live, it can be easy to forget some of the hidden costs of moving. When considering where you're going to live, it can be important to keep the varying costs of a move in mind. Generally, the farther you are looking to move, the more expensive the process is likely to be.
Cross-country moves may require you to rent equipment, hire movers, or even ship items cross county. Hiring help or a moving company can be very expensive. If your new place is not furnished, furniture will either need to be shipped or purchased. Not to mention, moving requires boxes, tape, and other materials to make sure that your items make it from point A to point B safely. Local moves may cost less money upfront, but all moves require at least a small investment to see that they go smoothly. Considering all of these factors before moving will prevent you from encountering unforeseen costs. 
2. Find The Right Help
Once you've decided to move, have taken a good look at your budget, and found the right place to live, it's time to start taking the steps to help your move go as smoothly as possible. Finding good, reliable help will make a world of difference. There are a few different approaches you can take to find the right moving assistance for you.
Family and Friends.

If you're lucky, you may have all the help you need to pull off your first move right in your immediate circle. Asking friends and family for a hand with your first move can help you save money, spend some quality time with loved ones, and really let you appreciate the people you have in your life. Of course, it's crucial to be considerate of your loved ones when asking for help.

Make sure that any help you request is asked for in advance to avoid conflicting commitments and scheduling problems. Be kind, and realize that not all of your family and friends may be willing or able to drop what they are doing to help you move house. And of course, though financial compensation may not be necessary, a proper thank you may still be in order. A nice bottle of wine, a home-cooked dinner, or even a handwritten note are all heartfelt and affordable ways to let your helping hands know how appreciative you truly are.

Look Online.

If you're not looking to hire professionals, but still need a few extra hands, looking online can save you a good chunk of time and money. Craigslist, Facebook, and other online sites allow you to list job postings or help wanted ads. Describe the help you are looking for, the date, and the amount you are willing to pay, and you are likely to find people who are willing to help out for a lower rate than a professional team. 
This approach is especially useful if you are in need of larger vehicles like trucks or vans to transport bulky or larger furniture. If this is the method you choose, be sure to take appropriate precautions. Meeting in a public place, or having a friend with you when meeting a stranger can prevent any potentially dangerous situations from arising. 
Hire Professionals.

If you're moving across the country, or simply have a lot of stuff, it may be necessary to hire a moving team. If this is the case, be sure to do your homework. There are many options out there, and not all moving companies are created equal. Reading reviews, or getting recommendations from friends or family can keep potential disasters at bay.
Nothing is more frustrating than arriving at a new apartment, only to realize your prized piece of furniture has been damaged by an unprofessional or careless team of movers. Luckily, through research and time, you should be able to find a moving company that can assist you professionally, and keep you within budget.
3. Check for Essentials
Moving out for the first time will help you realize just how many items go into having a fully functional, and furnished home. To avoid weeks in a new place without somewhere to sit, or a pan to cook on, make lists of essential items in advance. Going room by room and assessing your wants and needs will give you a good idea of what you already own, and what you need to acquire before and after moving into your new home. 
Once you've completed your list, shop smart! Asking friends and family if they have any items to pass on can save you considerable time and more importantly, money. Shopping second-hand is a great way to save money when moving. Not only are thrifted items generally more affordable, but shopping second-hand is environmentally friendly as well. Truly beautiful, useful, and even brand new houseware and furniture items can be bought from thrift and consignment stores. Not a fan of Goodwill? Try online resellers such as eBay, or Facebook Marketplace! 
4. Don't Procrastinate!
Anyone who has ever moved will tell you the same thing- don't wait too long to prepare! There is no worse feeling than knowing you have 12 hours to pack up your place before the moving truck arrives. Avoiding procrastination will not only help you feel calmer as your moving date approaches, but will also help keep you organized, and on track for a seamless transition. 
Once your moving date is set, immediately making plans or a working timeline can help keep you on task and moving forward. Hiring movers, or finding help well in advance of your move will prevent you from a last minute panic or scheduling conflicts. Creating shopping lists will prevent you from moving into a barren apartment. There are many things in life that you can successfully leave until the night before, but preparing to move should absolutely not be one of them!
5. Gather The Right Materials
Moving requires more than just a budget and manpower. You're also going to need moving materials. Boxes, bubble wrap, newspaper, and tape are all necessary to make sure your possessions get where they are going unharmed. Dishes, knick knacks, and other breakable items should be wrapped carefully to prevent breakage during transport. Electronics such as stereos, gaming systems, and computers should also be wrapped with care. 
Boxes and other moving materials can be found at many big box or hardware stores. However, depending on how many you need, purchasing moving materials can be expensive. Avoid spending money on piles of boxes by acquiring them elsewhere. Loading docks and recycling centers are good places to source cardboard boxes. If you often purchase items online, saving the boxes for future moves can also help to reduce the costs of moving materials. Saving newspapers, or wrapping fragile items in towels or other clothing can help you save money on packing materials such as bubble wrap. 
6. Changing Your Mailing Address
It may seem obvious, but moving out for the first time means you'll have a new address. What may not be as obvious is what your new address means for your bills, online subscriptions, and more. When you move, it's incredibly important to change your mailing address quickly. If you delay this process and bills or important notices are mailed to your old address, you may be at risk for late payments or fines. Any packages you order may not arrive at your new home and may cost you extra money to ship or forward. Monthly subscriptions, magazines, and newsletters should also be updated. 
In addition to changing mailing and shipping addresses, you should look into other implications a new address could have on your day-to-day life. Getting an updated license, and registering to vote under a new address are important updates that will help you avoid complications down the line. 
7. Pack Smart
If you're packing or moving on a limited budget, or in a tight timeframe, packing smart is important. There are several things you can do to make sure that packing doesn't turn into a last-minute free for all. 
Create a packing schedule.

This is one of the simplest and most effective steps you can take to simplify your move. Creating a schedule will help you to avoid last minute panic, and will allow you to keep your items organized. Blocking off days or dedicating sections of time to packing will create more time for other tasks closer to the move. 

Pack seldom used items first.

Off-season clothing, decorations, and furniture can all be packed and prepared well in advance. Saving only your daily essentials for the days before your move will help reduce stress when the big day arrives. 

Use what you have.

Using existing storage containers, dresser drawers, or organizational bins in place of cardboard boxes can help cut costs and keep you organized during your big move. Packing electronics back into saved boxes will protect them from damage and give you peace of mind. 
8. Understand Your Lease
Once you've found a place you love, you're probably going to be eager to sign and move as quickly as possible. Many of us feel comfortable skipping the fine print nowadays, assuming most of it isn't important, or won't apply. This couldn't be further from the truth, especially if you're moving into a new apartment for the first time. Living on your own for the first time means familiarizing yourself with the ins and outs of a standard leasing agreement. Knowing exactly when your rent is due, what potential late fees could occur, and the specific rules regarding painting, pets, guests, and more are all crucial to a good experience. 
Failure to read your lease thoroughly can leave you vulnerable to unexpected fees, problems regarding facility maintenance, and disagreements over something as simple as decorating. If you need help understanding your lease, don't be afraid to ask your landlord questions, or bring along someone you trust to help you decipher anything that may be unfamiliar. Knowledge is power, and moving is no exception!
9. Consider Timing
Just because you can move at almost any time of year, it may not always mean that you should. When moving for the first time, considering the timing of your move can help you to avoid potential headaches. Don't feel like unloading boxes in the freezing cold, or navigating an unexpected snowstorm? Consider avoiding a January moving date. Don't want to load all of your stuff onto a truck in 100 degree heat? Maybe rethink July. Scheduling your move during seasonally temperate weather can help make your first moving experience more enjoyable.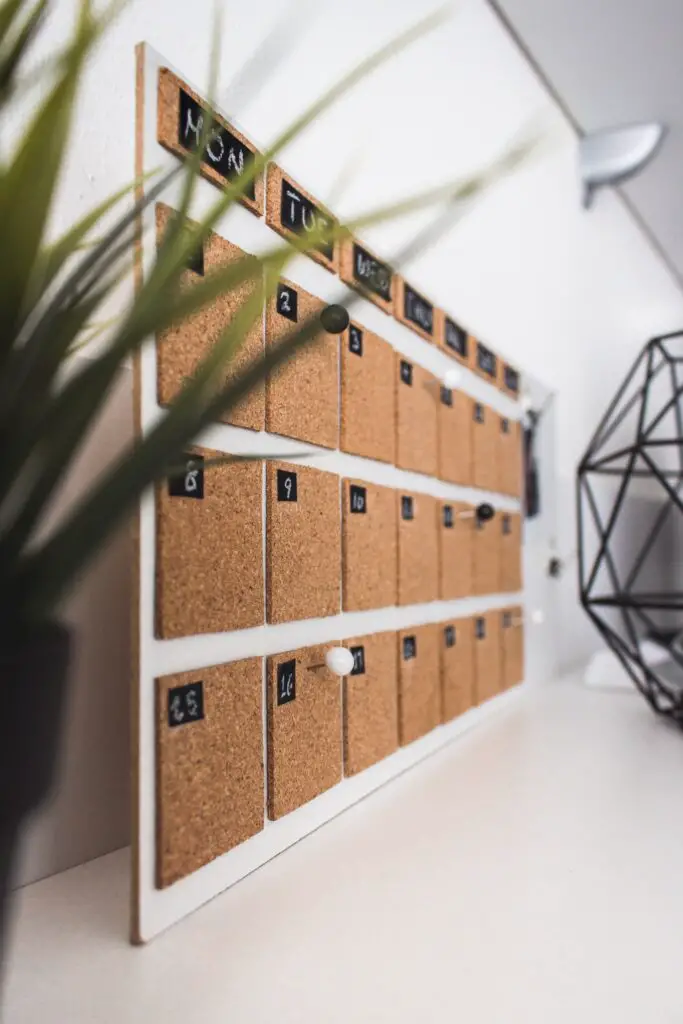 Timing is also important if you will need to take time off work, book moving assistance, or even ask your friends for help. Scheduling your first move with care can prevent unnecessary headaches, and make sure that you aren't left without help when you need it most.
10. Unpack On A Schedule
Unfortunately, the work of moving doesn't stop when the last box is unloaded from the truck. Once you arrive at your new home, the true final step of moving begins- unpacking. It can be tempting to let boxes sit for days or weeks until months have passed and your books, movies, and other items are collecting dust in a cardboard container. Failing to unpack not only creates a perfect recipe for disorganization but also prevents your new place from feeling like home. 
Instead of procrastinating, create a schedule. You shouldn't feel pressured to unpack completely in a day. Doing a little bit at a time, or going room by room, can help make this huge project more manageable. The satisfaction you will have as the last box is unpacked is unbeatable, and you can avoid the nagging feeling of relaxing on your couch with packed boxes still in view.
Enjoy the Moment
Moving out for the first time is one of the most exciting ventures most people make in young adulthood. The feeling of freedom, independence, and a step into a new phase of life is unbeatable. However, if left unplanned, your exciting move can turn into a disaster. Following the tips and tricks above will help you move efficiently and easily, knowing you're ready to take on this next chapter with confidence.