This post may contain affiliate links. Please read the disclosure for more info.
Houseplants are more popular than ever. Succulents, fiddle leaf figs- you name it and someone has found a home for it near a window in their kitchen or office. Houseplants are a booming industry, and the more interesting the plant, the higher your interest may be in acquiring one of your own. However, many soon learn that there's more than meets the eye when it comes to caring for your own tiny indoor garden.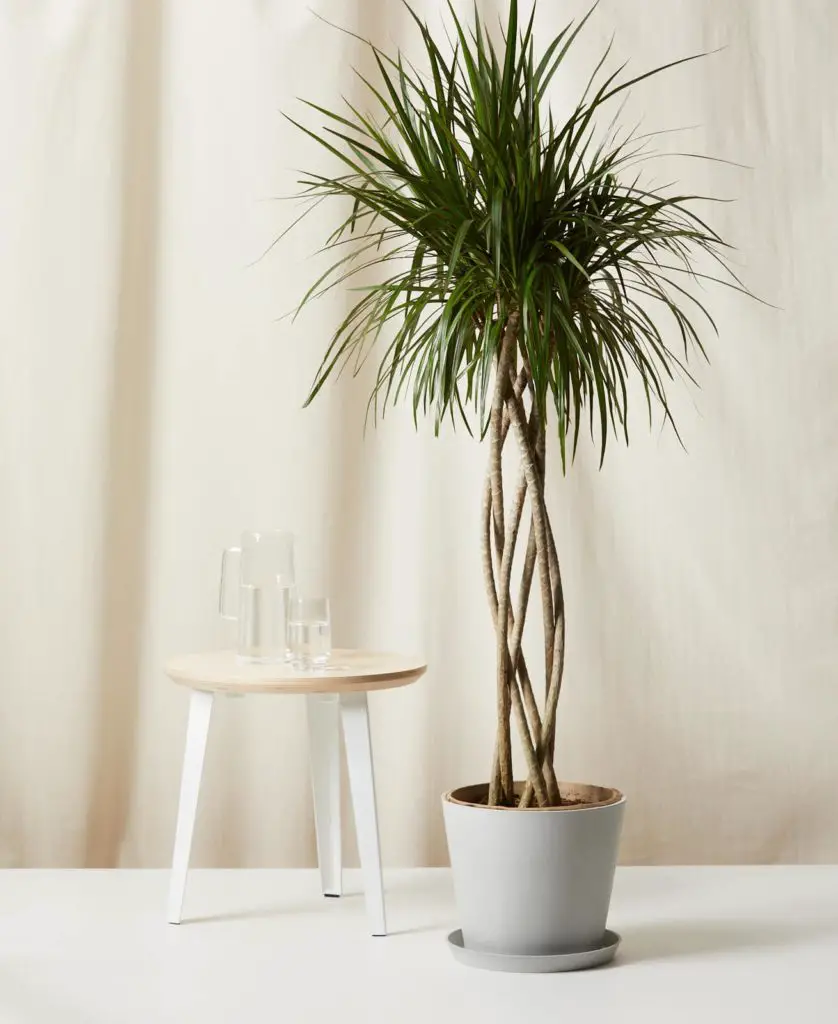 Dracaena Marginata
One of the more popular plants on the market is the Dracaena Marginata, or Dragon Tree plant. The Dracaena Marginata is a stiff-leaved plant sporting swaths of sword-like green leaves. Though their list of needs is not extensive, you may be surprised to find out that this plant is far happier in some areas of the home than in others.
Unlike low-maintenance house plants varieties such as Pathos or Spider plants, lighting for the Dracaena Marginata is a real factor in determining the success of your tree. If there's a spot in your home you think would be improved with the addition of this lovely plant, you may want to take a pause and evaluate the space. Proper placement in your home can be the difference between a Dragon Tree that is lush, green, and thriving, and one that enters a never ending cycle of brown tips, wilting, or dehydration.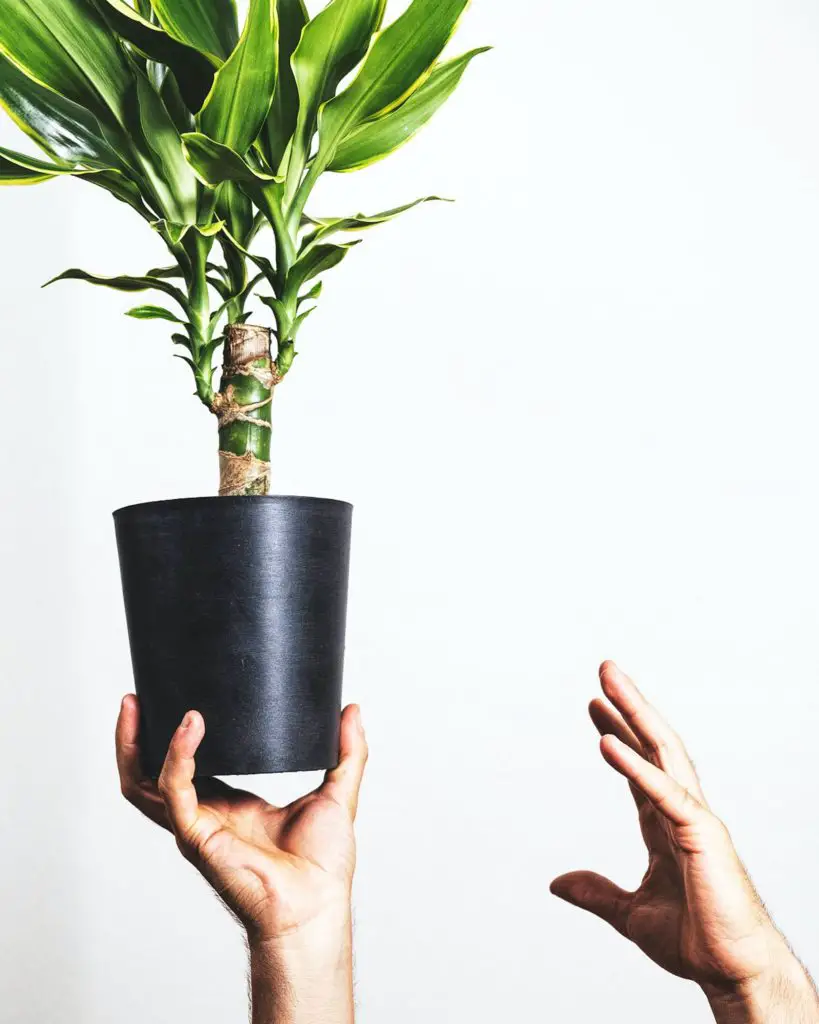 Direction Matters
Dracaena Marginata plants are often sought after for their beautiful and unique foliage which can range in appearance, but most commonly presents as bright green leaves rimmed in vivid red. One of the largest contributions houseplants make to your home is their service as natural decoration, so optimizing the health of your plant will ensure the foliage stays looking great.
When deciding what direction to face your Dragon Tree, you should mainly be considering the amount of light they will be afforded in each space. Too much intense light can scorch leaves, and not enough can leave them wilting. To determine where your plant will be the happiest, consider the direction each of your windows face. 
North
When positioning your Dracaena Marginata, placing the tree in front of a northern facing window can be a bit of a gamble, and success of the plant is dependent on how uninterrupted the flow of light truly is.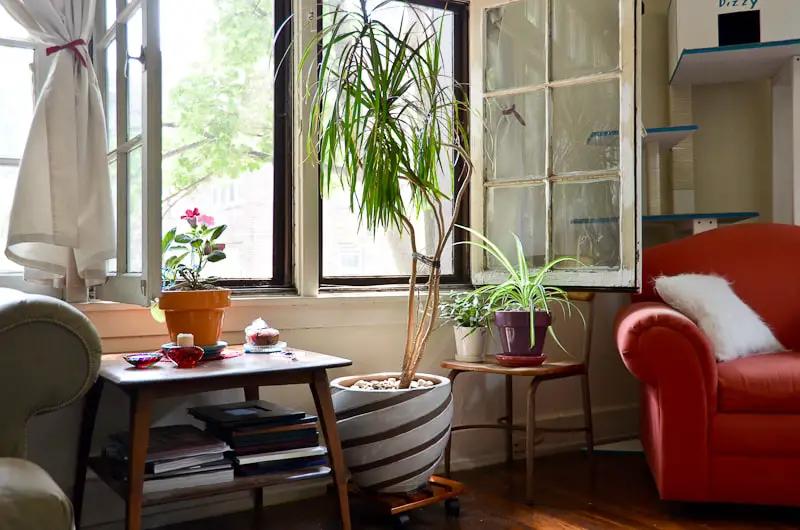 Northern windows that are unblocked by trees, houses, or other obstructions can be the perfect formula for a healthy, happy plant. Light sourced from northern facing windows is bright, without being harsh, and usually guaranteed all day long. However, because this lighting is never especially overpowering, it can be easily weakened by sources that block the sun from coming in, or windows that are small.
If your northern-facing window does not afford steady, or good light all day, consider positioning your Dracaena in a different part of the home for best results.
South
These plants love bright light, this much is commonly accepted. However, before you stick your tree in front of your large, south-facing window, keep in mind the type of all-day sunlight that is provided by southern exposure.
South-facing windows are loved for the amount of sunlight they let into the home, but it is important to keep in mind that southern exposure garners extremely harsh light. For the Dracaena, bright light is great, but direct, harsh light exposure can be less optimal. Too much direct sunlight can create foliage burn on your tree, creating those dreaded brown tips that can put a damper on the overall aesthetic of your plant.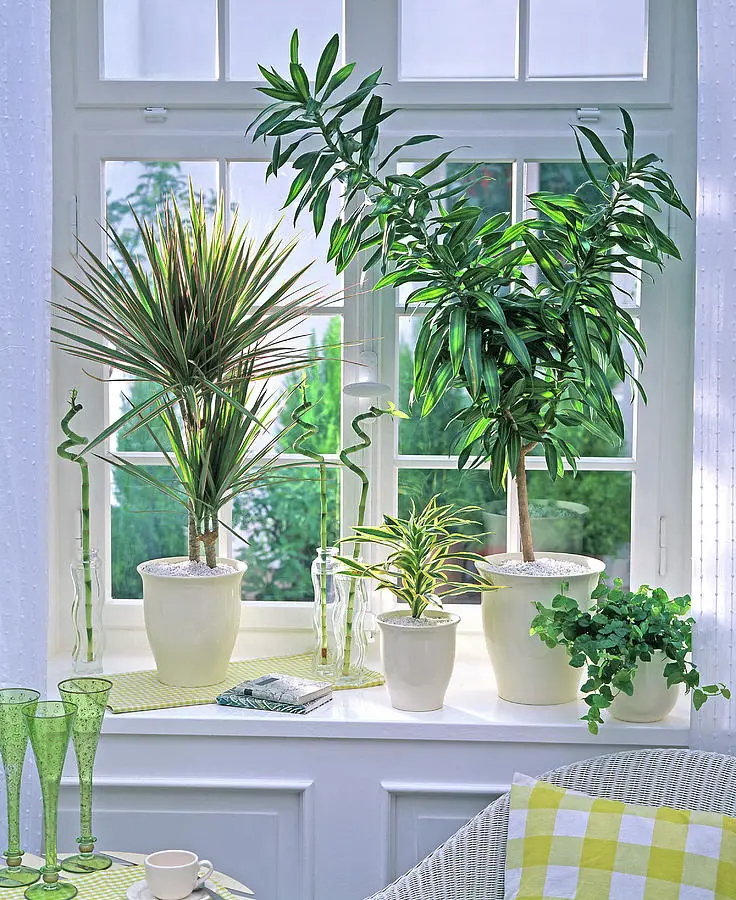 This isn't to say you should forgo southern exposure altogether- it's easy to make this location work for your plant without too much effort. Dracaena plants love indirect, bright light all day long. Carefully positioning your tree in front of a southern-facing window is a recipe for a healthy plant.
If you have the tendency to place all your plants right up against the glass, try moving your Dragon Tree a bit farther away. Distancing your plant from the window will prevent it from falling victim to the brunt of abundant, glaring light. Implementing a gauzy curtain, or even offsetting your tree to one side of the window can guarantee your plant gets the light it needs without getting overwhelmed. 
East and West
Sunrise, sunset. These are the elements you are contending with when positioning your houseplants in front of windows that face in either of these directions. Eastern windows are dazzled by early to mid-morning light, while western-facing windows get that beautiful afternoon sun. Dragon Trees favor bright, non-direct lighting, so you may find that a plant in front of either of these windows does not receive enough hours of sunlight to stay happy. 
Listen To Your Plant
If your Dracaena Marginata seems happy with its view of the sunrise, don't worry about moving it in front of a southern facing window for more direct light. Be it wilting, browning, or burned tips, your plant will tell you if it needs to be moved. Disrupting an established plant to move it to face a different direction can do more harm than good. Sudden relocation can actually be shocking to a plant that has become accustomed to growing in a certain spot in your home. It may take some time, but through trial and error, you're guaranteed to find an area your Dracaena will love.