This post may contain affiliate links. Please read the disclosure for more info.
Now that we have reached the colder seasons of the year, we are all looking for ways to stay warm but still be able to enjoy the outdoors.  How can you utilize your outdoor space in the colder months? A fire pit is a perfect way to do so!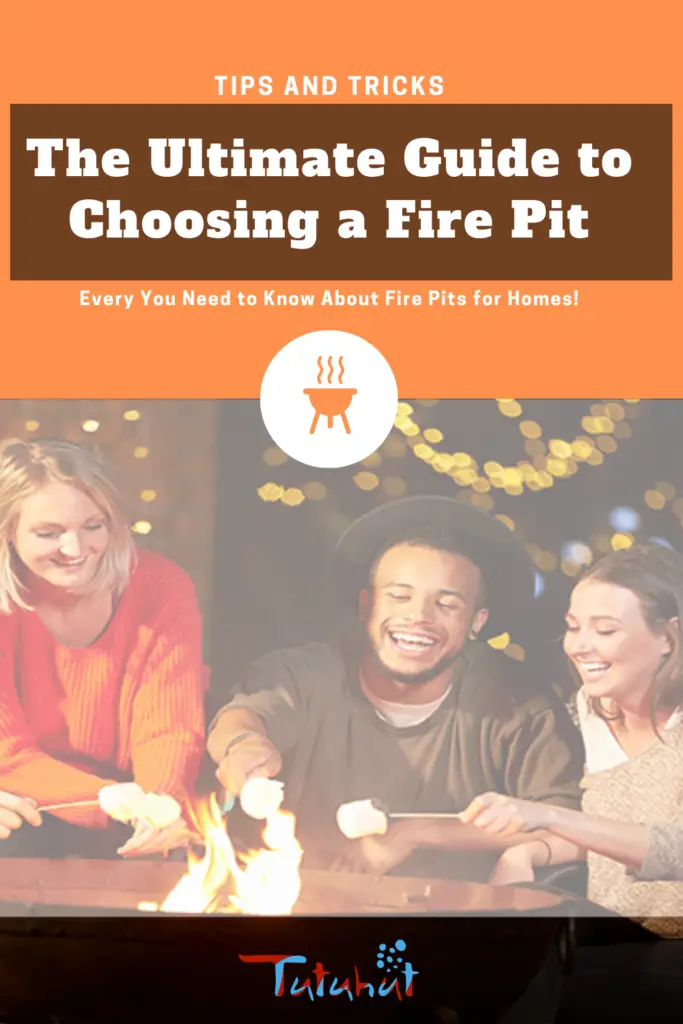 It will add an area to your yard for entertaining family and friends.  Who doesn't love curling up around a bonfire with a cozy blanket and the ones you love? They keep you warm in the colder times of year but can be of use all year round.  There are several considerations when choosing a fire pit, and it can be an overwhelming amount of information.  It can leave you wondering, where do I start?
We will look into all of the options and restrictions to help you make an informed decision.  Making the right choice for you will provide a charming centerpiece to your yard the whole family can appreciate.
Rules, Regulations, and Safety
The foremost thing to take into account when determining if you should get a fire pit is knowing your city's fire pit regulations.  Most cities have strict laws regarding fires.  There can be limits on how large your fire pit can be and the distance from homes, neighbors, trees, and fences.  You may need to purchase a fire permit, and some cities prohibit fires altogether.  You can find the information you will need about city ordinances regarding fires and fire pits by checking on your local city website.
If you live within an HOA or apartment community, you will also need to check to see if they allow fire pits under their specific regulations.  They are inclined to be more particular than even city ordinances.
Another thing to be mindful of is if you have close neighbors with health conditions.  People with asthma or COPD and other lung-related diseases can be adversely affected by smoke.  It would be considerate to consult with them before installing a wood-burning fire pit. Ethanol, natural gas, and propane pits are smoke-free and odorless.
Safety is critical when having a bonfire.  Do you know fire safety and first-aid essentials?  Do you know how to extinguish a fire safely?  And, if you choose a fire pit with an ignition switch, do you and everyone in your household know how to turn it on and off properly?  Be sure everyone knows where the emergency off switch is and how to use it.  Having a burn first-aid kit on hand and brushing up on fire safety basics would be a good idea.
Below are links to campfire and first-aid information:
Yard Placement
What factors should you consider when planning yard placement?  Where is the best area in your yard that will contribute to the longevity of the fire pit and create a center point for entertaining?  And what safety obstacles will there be?
You will want to choose a spot that is level enough to support the fire pit and enough surrounding chairs for the number of guests you wish to entertain.  It would be best if you planned for an area that will be favorable to people having ample room to walk around and mingle safely. An excellent tip is to allow about 7 feet between the fire and the chairs.  It would also be wise to make sure you choose a place that doesn't often have pools of water because excessive moisture can cause damage to and settling of the fire pit.  Again, an essential detail of your decision-making process is going to be your local area's regulations.
So, once you have decided on where you want to put your fire pit, what's next?  There are several essential factors to think about, such as fuel type, base material, and the different options among each of these categories.  There is so much information to look over, where do you even begin?  We will discuss each type separately to help you narrow down your choices.
Types of Fuel
First, you will need to decide which type of fuel you want to use.  We have created a simple pros and cons list with some of the most popular fuel options to help simplify all the information.  This chart compares things such as fuel efficiency, cost, and uses.  Decide which aspects are most important to you and use the table to find out which fuel option checks all or at least most of your boxes.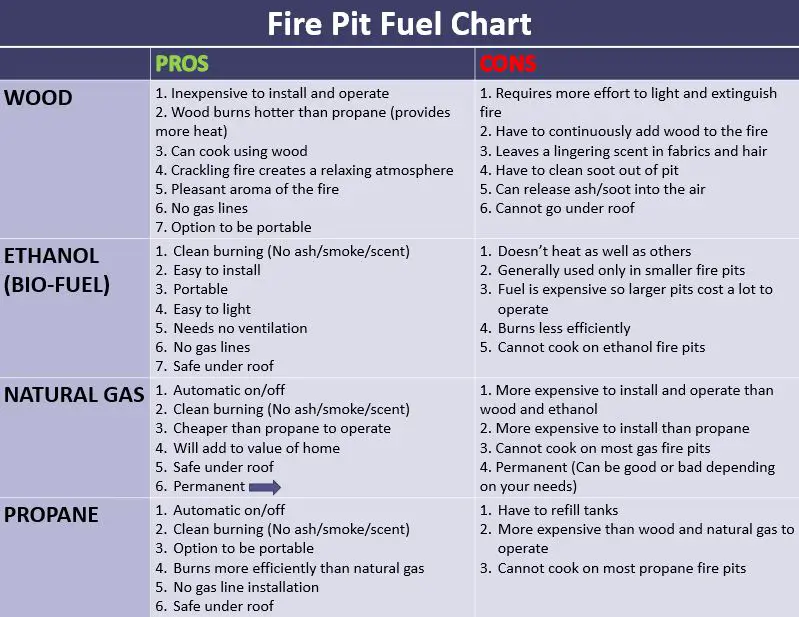 It's crucial to have a budget in mind when purchasing a fire pit.  How much are you able to spend?  How much is too much?  Prices are contingent on the choices you make and how much work you are willing to do yourself.
According to Home Advisor, the average cost of a new fire pit is $700 but can range between $300-$1400.  There are plenty of options when it comes to fire pits, so the odds that you will be able to find something within your price range are pretty good.  It will be beneficial to take your time and consider all your options carefully.
After you have chosen the type of fuel you want to use, you can move on to selecting the kind of fire pit unit you want.  The first factor to consider is, do you want something pre-manufactured, a DIY project, or to hire a contractor to build a custom fire pit?
Pre-Manufactured Fire Pits
Getting a pre-manufactured fire pit is going to be the easiest way to go.  Most designs are relatively easy to assemble, especially if you are using wood, ethanol, or propane.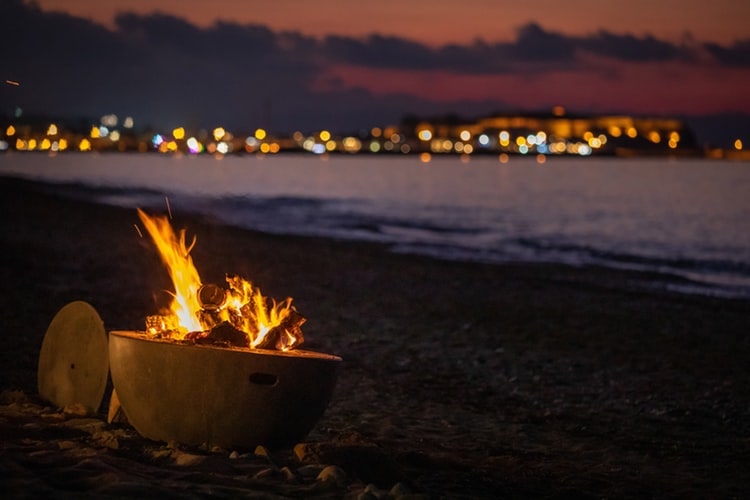 Most pre-manufactured wood-burning units are simple metal bowls that, while being lightweight and moveable, often rust and deteriorate over time.  There are more durable options available, the more money you are willing to spend.  Some price factors depend on what accessories you want, for example, a spark screen cover or grill topper for cooking.  The most significant factors being size and type of material. Hgtv.com has a great article discussing the different types of metal used for fire pits.
Ethanol 
Ethanol (bio-fuel) units run small and tend to be tabletop sized.  They require little effort to put together, then need to be filled with ethanol, and they are ready to use.  These range in price online from about $60-$300 for indoor/outdoor units.  Most options average toward the lower end of the price spectrum.  Make sure to also factor in the cost of ethanol, which is not cheap, but there are a few bulk purchase options online.
Propane
Propane units are larger and more expensive than ethanol. Since they are bigger and more powerful, they offer more warmth than ethanol as well.  They also require the purchase and refill of propane tanks; however, they are relatively easy to connect to your device.
Natural Gas
Natural gas units are going to be the most expensive of options, mainly because they require some form of installation by a professional.  Home Advisor estimates the cost of a new gas line installation to be between $256-$791 depending on how long the line is.  Of course, this price is not including the cost of the actual unit.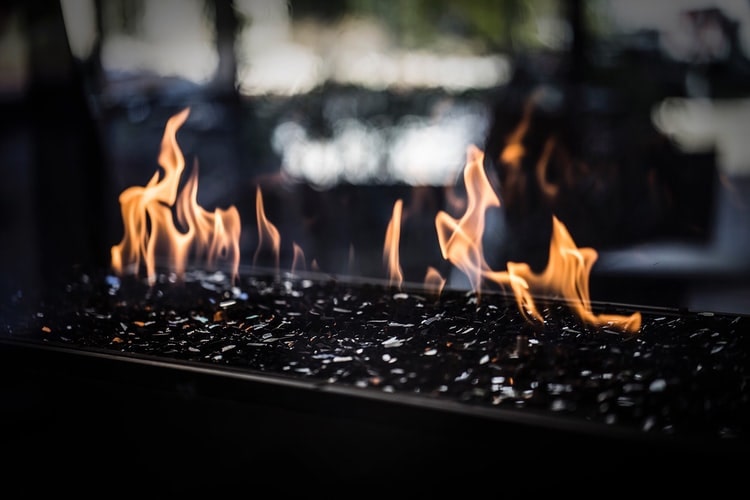 There are a lot of attractive options on the pre-manufactured fire pit market.  Take your time and shop around.  You're sure to find something that suits you. If you're looking for a jumping-off point, here is a suggestion found on Amazon.
Fire Pit: Sunnydaze Crossweave Outdoor Fire Pit
Pre-manufactured units can vary quite a bit in price depending on what type you choose.  One of the significant downsides of pre-manufactured fire pits is that they generally aren't designed for durability.  If you are looking for something with longevity and permanence, then it might be a better idea to go with a DIY or custom build.
DIY Fire Pits
Now, if you want to undertake a DIY project, it can be fun and easy enough for a person of average skill to build. There a few different options you can go with. Stores like Lowe's and Home Depot sell fire pit kits that offer all the materials you need to build your pit.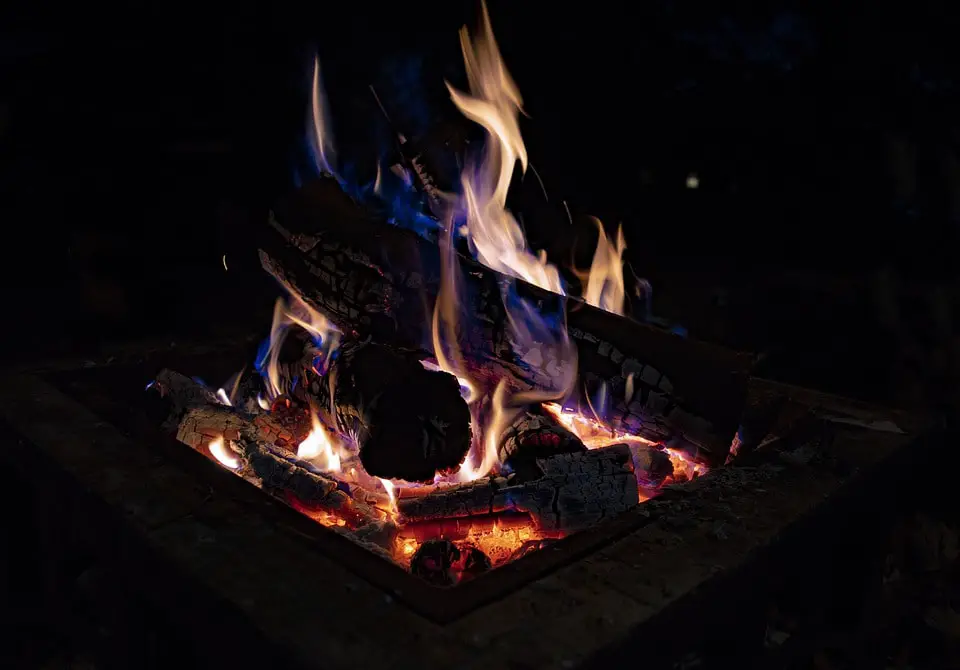 You can get a basic fire pit, or there are options such as pits with grill topper attachments and mesh screen toppers.  You can also choose to buy your materials separately and build with your design. In this case, here is a list of tools and materials you will need. Keeping in mind some of these things may vary slightly depending on the design you want.
Tools: Hand tamper, tape measure, level, shovel, mallet, claw hammer, striping/marking spray, landscape stakes, mason string, garden hose, work gloves
Materials: Paver base, leveling sand, fire brick (for inner wall), regular heat resistant brick (for outer wall), steel ring or bowl, construction adhesive, gravel
You have the materials, but where to begin? The Home Depot and Lowe's both have great step-by-step instructions on their websites as well as videos, which will help you right on your way.
The Home Depot: 48″ Home Depot Fire Pit Kit (Top highest-rated fire kits)
Hiring a Contractor to Build Your Fire Pit
Do you want something more specific and unique?  Or maybe you don't want to build your own, but you want something with more durability and longevity. One last possibility for your fire pit is hiring a contractor. They can build a fire pit that is already designed, or you can work together to create something of your very own. In this scenario, your only limit is how much you can spend.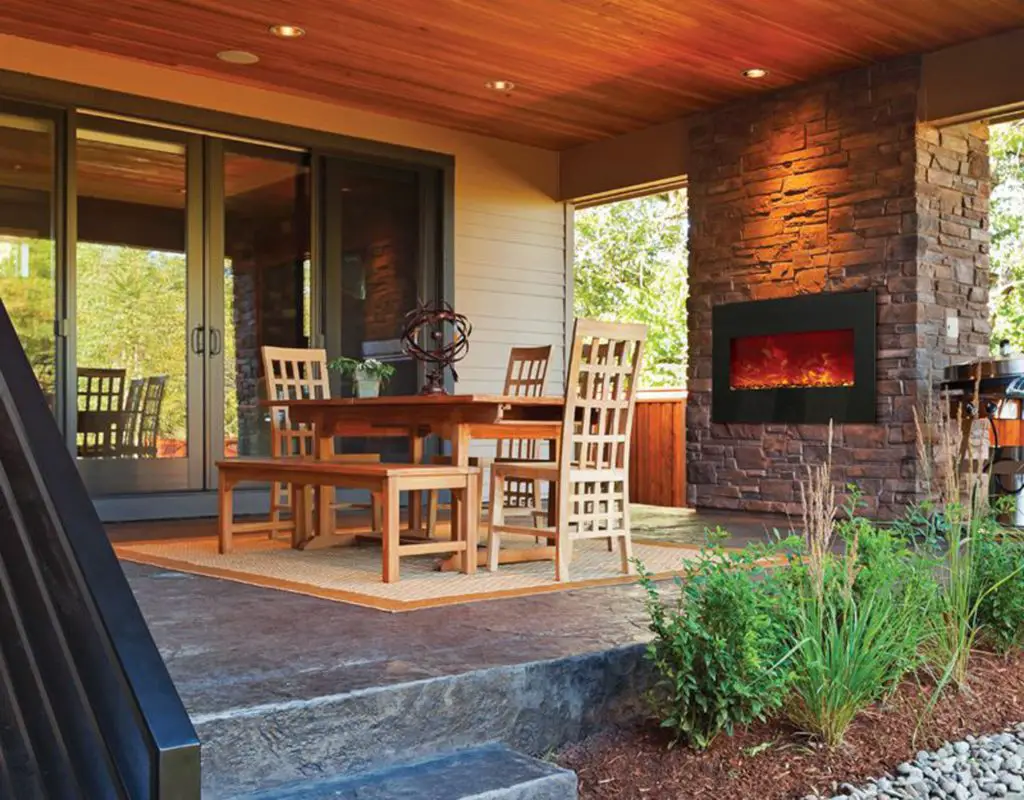 Hiring a contractor to build your fire pit will put you on the higher end of the price range. The cost of labor alone is around $55/hr. More elaborate projects, such as having a custom unit built into your patio, will be substantially more expensive. A project like that can run up into the thousands. Hiring an experienced worker will ensure that your fire pit is built correctly. It will prevent things such as moisture damage, ground settling, and cracking bricks.
Home Advisor is a helpful online resource when looking for a contractor and pricing.  You can use their cost estimator to get estimates from local contractors specific to your project too!
Home Advisor Estimates: Fire Pit Home Advisor Build Estimate
There are so many benefits to adding a fire pit to your yard. A well-built fire pit will greatly enhance your space and will inevitably add value to your home. Whatever you decide, they offer a year-round gathering place that will provide delightful entertainment for years to come.