This post may contain affiliate links. Please read the disclosure for more info.
The dreaded cold and flu season is here again! The question is, what can you do to help protect yourself and ward off those pesky viruses in your own home? One great way is with essential oils. Multiple kinds of essential oils can cleanse and help protect us against many strains of viruses and bacteria. Let's look at some of the best options out there.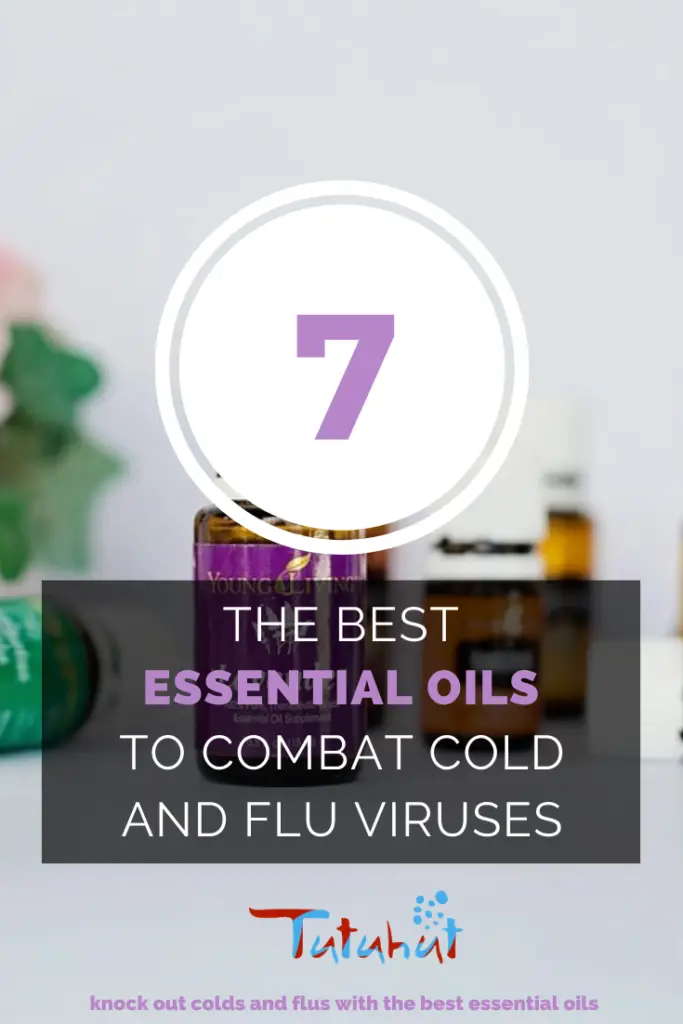 Oregano
One of the most potent antiviral, antibacterial, and anti-fungal essential oils is oregano. It has been known for centuries as a powerful and natural way to cure many ailments. Oregano is the number one must-have for the fight against viral and bacterial infections.
Thyme
Thyme essential oil is known to be anti-microbial, anti-fungal, and anti-bacterial as well. It is also an excellent tool for respiratory clearing, so having this as a cold and flu go to is crucial for the lung-related issues these viruses cause.
Eucalyptus
This essential oil works wonders for the respiratory system. It's decongestant, and antispasmodic qualities are great aids to help with flu and cold symptoms. It's also a great anti-inflammatory and antiseptic, which helps tame symptoms and cleanse air and surfaces of viruses.
Clove
Another tool for respiratory health is clove. It can relieve coughs and even help asthma symptoms.  Clove essential oil is also helpful for digestive upset and soothing tooth, and muscle pain. On top of being antimicrobial, this oil is a wonderful option for cold and flu season. It can be especially effective when combined with these other essential oils.
Lemon
Not only is lemon essential oil a beautiful thing to smell when you have a nasty cold, but it's also great to help kill those viruses that cause them. Use lemon to clear lymph nodes where toxins build up when you're sick. Rub it under the jawline and below your ear lobe. Lemon juice and the essential oil can help soothe your sore throat as well.
Wintergreen
Wintergreen is another pleasant scent with surprisingly useful benefits for the cold and flu. Besides helping fight bacterial infections and cold viruses, it works well for headaches and those unbearable sore throats that come along with them. It can also help lower your fever and has a topical cooling effect, which is great when you're feeling hot and stuffy.
Lavender
Lavender is among the most well known essential oils. Many people use it for relaxation and anxiety issues, but it can do much more! Lavender is anti-inflammatory, antiseptic, antibacterial, and antimicrobial. It can be used as an analgesic, antispasmodic, and antidepressant, promoting sleep and relaxation, which is much needed while you have a bug. Along with its detoxifying properties, Lavender is a well rounded, pleasantly scented essential oil to have in your arsenal at all times.
How to Get the Most Out of your Essential Oils
Now you've got all these great suggestions of oils, how do you use them correctly for the most effective outcomes?
Our suggestion to take advantage of the benefits of essential oils is to take them orally.
Taking them in empty gelatin or vegetarian capsules is an effective way to hit those cold and flu viruses hard and help your immune system fight against them. Make sure you get therapeutic grade oils since not all oils are the same quality. Only therapeutic grade oils are safe to take internally. It is important to always do your research before ingesting anything. As a good rule of thumb, consult a health care professional if you are unsure.
We recommend Young Living brand essential oils because they are the highest quality product on the market.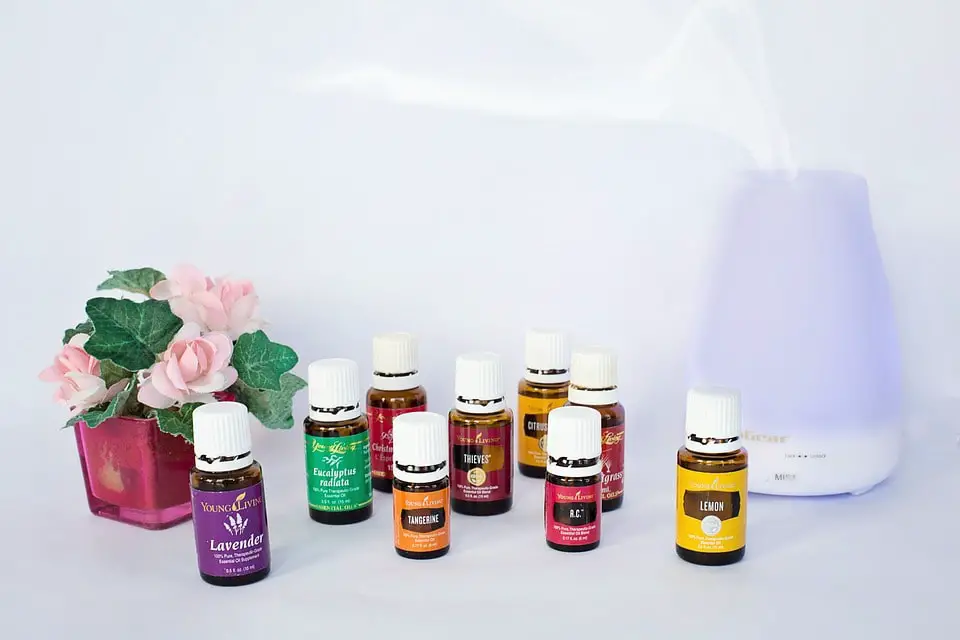 For colds and flu, use Oregano, Thieves blend, R.C. blend, and Raven blend oils by Young Living. Just one to two drops of each in an empty capsule two to three times a day can help and even eliminate some symptoms. Not only will you feel better, but these potent oils and oil blends help kill the viruses that your immune system is working on getting out of your body. Take note that if you're taking medications, pregnant, or breastfeeding, you'll need to consult your doctor to make sure they are safe to take at the same time.
Another great way to get the benefits of essential oils is by diffusing them into the air. Once again, you want to use therapeutic grade essential oils to do this since it's another form of ingesting them. Certain oils will be more effective in this form as well.
Lavender is always a great oil to have to put in your diffuser. All the oils and blends I've mentioned are essential to use when there's a bug going around the house. Diffusing the oils will help cleanse the air when all those germs fly into it from sneezing and coughing. Not only that, but young children and babies that can't directly take the oils internally will still be able to benefit from this method.
One last way to benefit from the use of certain oils is by using them topically. Oils like Lavender, Lemon, R.C. blend, and Raven blend are work wonders when rubbed on particular parts of your body. These blends are safe for the skin, but if you have sensitive skin or are applying to young children or babies, then make sure to use a carrier oil like olive oil or grapeseed oil.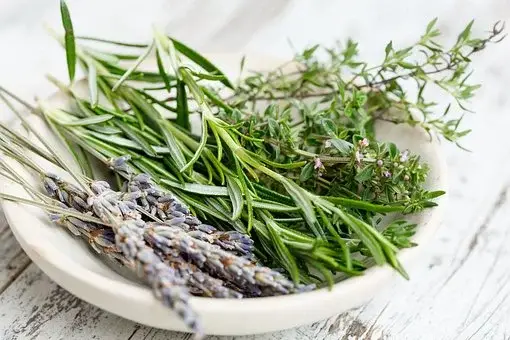 Apply Raven and R.C. to the chest and back for coughing and fevers. Apply lemon oil to the lymph nodes around your jaw and under your earlobes for sore throats and ear infections. You can apply the lavender across your forehead and on the temples for headaches and to promote sleep and calming. Never use Thieves, clove, and especially oregano on your skin. They can be very irritating to the skin and the eyes. Wash any area and hands thoroughly with water and soap if needed, when or if you come in contact with these oils.
Overall, this natural and effective way to help get you through your cold or flu is an excellent tool in your arsenal. As always, get rest, stay hydrated, and take any medications your doctor has prescribed you. Let essential oils be essential in your healthcare regimen this cold and flu season!