This post may contain affiliate links. Please read the disclosure for more info.
Love is blind. This expression has never rung more true than when it comes to our furry friends. Whether it's fur-covered clothing or daily allergy meds, we'll do a lot for our pets. If you're sick of lint-rolling recliners or offering up your living room couch as a scratching post, it may be time to look into some pet-friendly furniture options.
Modern pet-friendly furniture comes in a wide range of styles and materials. With so much out there, you're sure to find something that fits the bill. 
Choosing a Material
The first thing to consider when shopping for pet-friendly furniture is the material. Velvet, tweed, chenille, and looser weave fabrics are a no go. They are a magnet for fur and are notoriously difficult to clean. Sure, they look elegant and feel comfortable. The downside is they are nearly impossible to maintain in a household with cats and dogs.
Instead, try one of the following:
One of the simplest and often, most cost-effective solutions to the furniture-pet problem is synthetics. Synthetic microfibers made from tightly woven polyester or nylon can be just what you need to overcome lingering odor, clouds of fur, and ripped up upholstery. Fabrics such as microsuede are some of the most popular in dog and cat-friendly furniture. The ultra-tight weaves leave little room for penetration from claws and are easy to wipe off.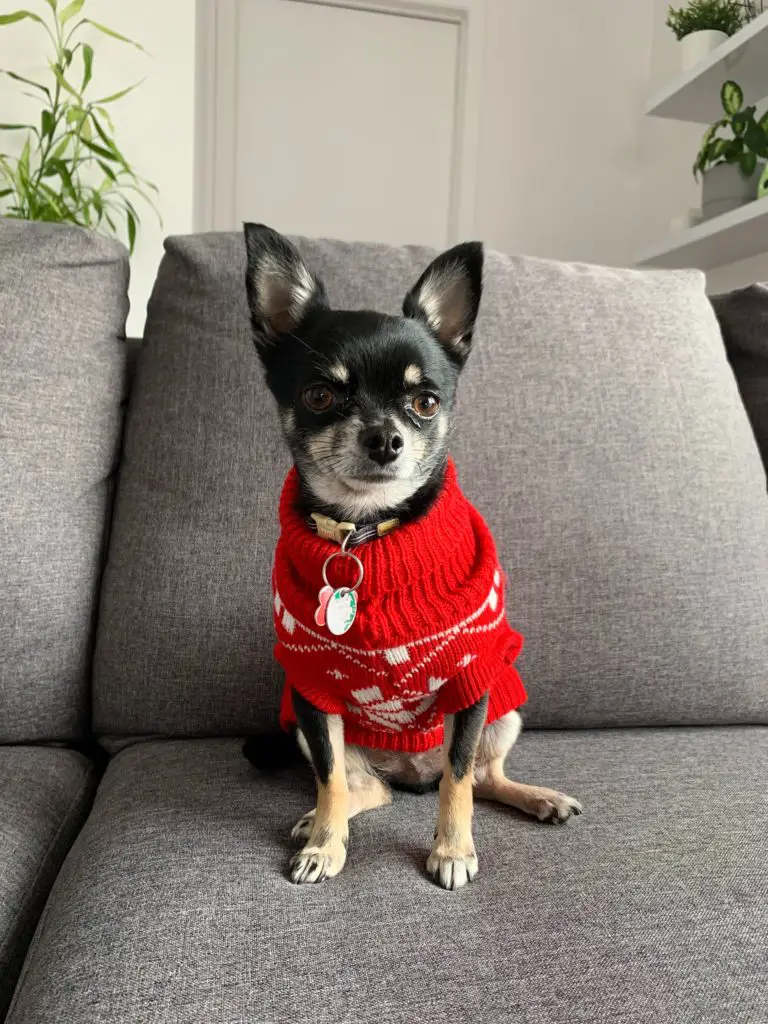 As a bonus, they're also soft, comfy options, and nowadays, come in a wide variety of colors, finishes, and styles, so you don't have to sacrifice form for function. 
Perhaps one of the chicest solutions is to invest in leather furniture. Not only is leather aesthetically pleasing, it lasts a long time when maintained, but it's actually great for households where pets rule. 
If you've ever slid off of a nice leather sofa, you have experienced first-hand how this material seems to wick away all that settles on it. Leather will not trap in hair and dander, and cleaning is a breeze. Simply wipe with a microfiber cloth and go. Thankfully, leather doesn't absorb pet odor the way more porous materials do. If you are sensitive to pet smells, and your furry friend has a tendency toward marking or accidents, this may be a solution for you.
Of course, we all know leather isn't exactly cheap, and it's also not perfect. Cats prone to scratching everything they get their paws on will likely be able to penetrate softer leather with their claws and could leave puncture marks in the material. It's best to assess the situation with your particular pet before investing in a substantial piece of furniture.
If all else seems to have failed, it may be time to look into an option you haven't yet considered: outdoor furniture. Though at first, this may seem off-putting or nonsensical, outdoor furniture is not all created equal. Gone are the days of scratchy and uncomfortable patio sets, allowing plenty of truly stylish and comfortable options to hit the market.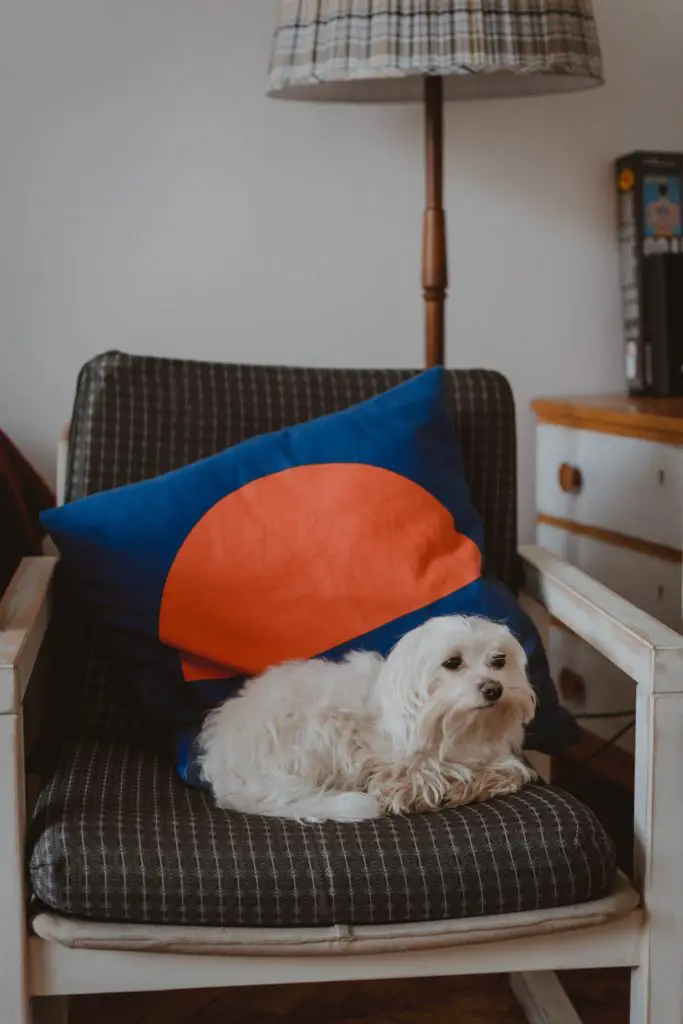 Outdoor furniture is almost a fail-safe for even the most difficult of pet issues. Cat or dog, your four-legged friend will have a tough time leaving their mark on outdoor pieces. They are designed to endure all kinds of weather and stay looking great. 
Don't Forget The Frame
People with cats will know that sometimes, nothing seems off-limits as a personal scratching post when beginning its new life in your home. If this is the case, one of the worst things you can do is forget to consider what constitutes the structure of your couch. Exposed wooden legs may look great in your space, but they're easy prey to wandering claws. Opt for one of these solutions instead.
Metal frames are impervious to the whims of your cat's claws. Unlike wood, they're nonporous and leave no room to be easily scratched or marked. Metal cleans easily, and can often be a lighter option when it comes to moving furniture around the room.
Consider looking into couches that don't have exposed wooden legs. Instead, look for options that have an all-around fabric covering, which provides extra protection for the most vulnerable areas of the piece.
Skip the legs all together! There are many couches, both sectional and loveseat options that don't have legs, and simply rest flush to the floor. This eliminates the availability of a makeshift scratching post.
Taking Preventative Measures
Of course, new furniture may not be the only solution to your furry little problem. There are a few ways you can curb your pet's urge to scratch and otherwise wreak havoc on your favorite chaise lounge.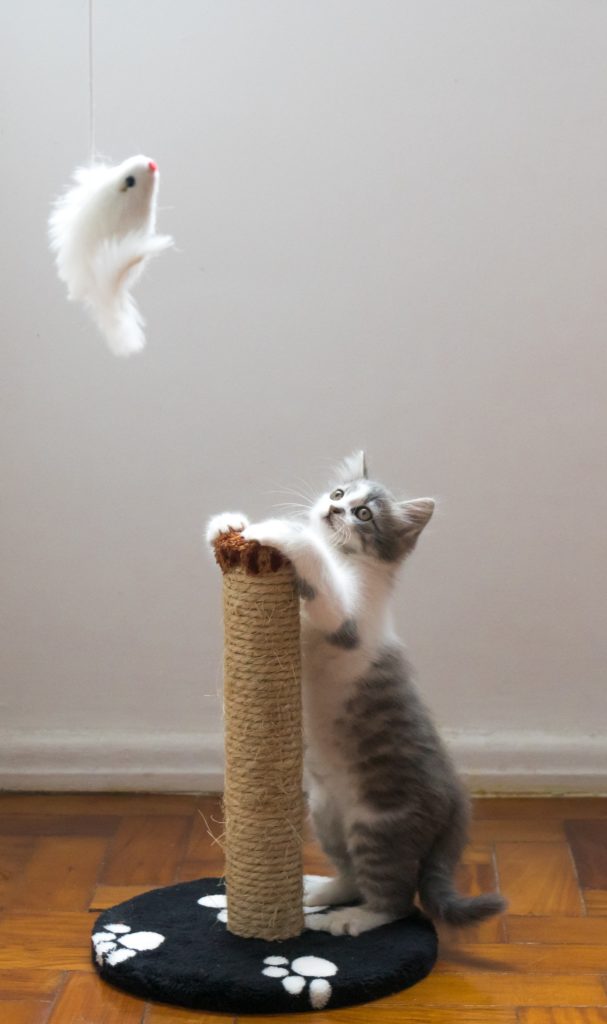 Cats have an instinct to scratch, and declawing them is considered cruel, and can cause your pet a great deal of pain. Instead, try giving cats multiple scratching posts, especially in rooms that house furniture susceptible to clawing. Making sure your cat has plenty of perches, enough attention, and stimulation can significantly reduce their desire to claw up your sofa.
If you're dealing with a dog or puppy that loves to chew, consider investing in veterinarian-approved bones and chew toys. Offering pets an easy alternative to your furniture can make a big difference. Most pet supply stores also sell scented sprays to deter animals from clawing, chewing, and marking.
Having happy pets and being happy pet parents go hand in hand. Hopefully considering some of these pet-friendly furniture tips will help make having a joy-filled pet home a reality.