This post may contain affiliate links. Please read the disclosure for more info.
If you're a ceramics or antiques lover, or perhaps a blend of the two, you may have heard of Franciscan Ware dishes and ceramics. More specifically, you may have heard of a particular pattern produced by the company called Desert Rose.
The History of Franciscan Desert Rose
Beginning In 1934, three business partners (Charles Gladding, Peter McGill McBean, and George Chambers) began producing Franciscan Earthenware Ceramics and expanded to creating chinaware and dishware in 1942.
They produced a range of patterns during this period, but the most enduring was "Desert Rose". For decades, the company produced this pattern in a wide variety of pieces and dishware, even as Franciscan Ware moved production from the USA to England in 1984, and eventually to China in the year 2000.
Today, collectors, antique enthusiasts, or simply those nostalgic for dishware seen in grandparents homes and cabinets are on the hunt for these beautiful pieces. Thus, the question is, where can you get your hands on some Franciscan Desert Rose dishware or ceramic pieces?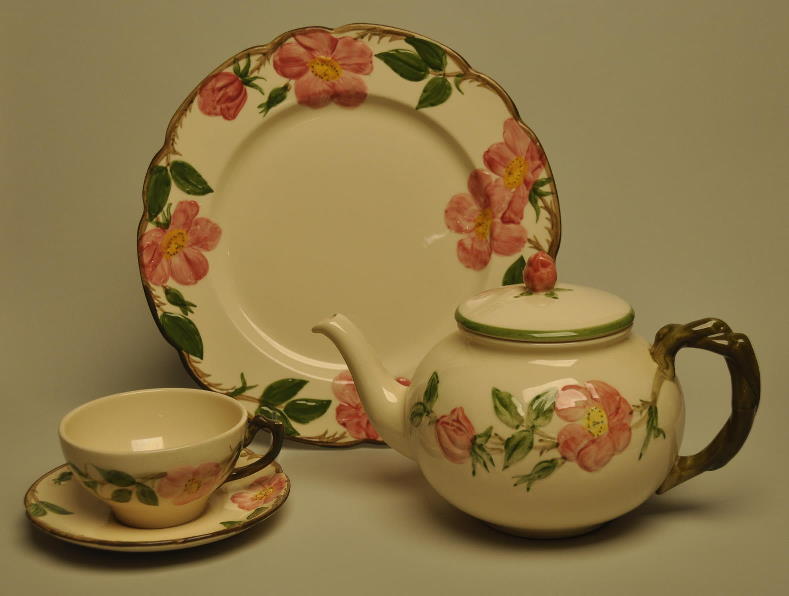 This question has a broader answer than you may expect. 
As mentioned, the company moved the production of the dishware to different locals over the years. In fact, you can still purchase Franciscan Desert Rose fairly easily, and listings even present on sites such as Macy's. However, the dishware sold on these sites is almost certainly produced after 2000 in unspecified factories and is no longer hand-painted, or of close to the same value or quality as pieces produced originally in California. But all is not lost.
Due to the popularity of these pieces with collectors, there are many places to look and find original Franciscan dishware and ceramics, both online, and in person.
Online
Online Store: Replacements
One of the largest and most popular online sellers of older dishware and ceramics is called Replacements. Started in 1981, the company has gone on to be the largest seller of vintage and current dinnerware and collectibles. A quick search for Franciscan Desert Rose garners over 1,000 results, all sorted by make and year of production. 
Replacements is a great option for collectors looking to add specific pieces to an existing set of dishware, round out a collection, or simply purchase a large amount of the pattern. In your hunt, you are likely to notice that different pieces sell at vastly different price points, with original USA dishware costing far more than the current pieces produced in China. 
Online Stores: eBay and Other Reselling Website
Due to the highly collectible nature of this dishware, many have taken to reselling collections and pieces on eBay and other reselling websites. You are likely to find a wide variety of pieces available here, but collectors take note. Unlike Replacements, it may be hard to verify the authenticity of items sold through individual sellers on these sites.
It's important to do your research before buying and ask questions to ensure you are not upcharge for an inauthentic piece. Many users will have reviews, so checking references can save you a headache down the line. However, if you're willing to do the work, you can find great deals and rare pieces that will last you a lifetime.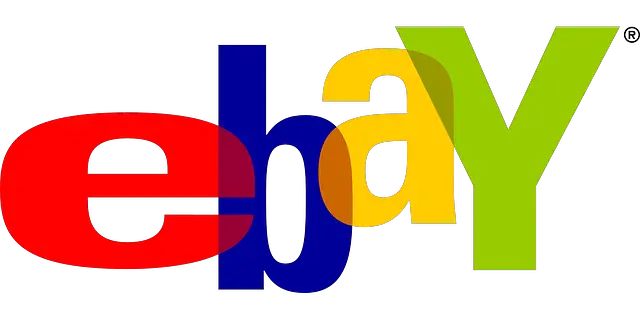 In-Person
In-Person Store: Consignment and Thrift Stores
If you're looking to score some original Franciscan Desert Rose for a fraction of the resale price, it may be worth doing some hunting through your local Goodwill, Savers, or Salvation Army. Hundreds of thousands of dish sets are donated to thrift stores regularly by owners or individuals who may not know the value of the collection or piece. Often, you can find incredible items for far below market value.
However, this method does take patience, and there is no guarantee that you will walk out with something you're looking for. But for many who enjoy the hunt, and the challenge of sorting through pieces, thrift and consignment stores may be their first line of hunting. 
In-Person Store: Estate Sales
Another excellent hunting ground for antique dishware and ceramics is estate sales. Estate sales are a way of liquidating belonging on a property after owners have either passed or need money to facilitate moves. Many estate sales happen on properties of older individuals who have recently passed, and therefore, the chance of finding older dishware and collectibles is somewhat higher than a by-chance encounter at a thrift store.
You can check local news listings for sales near you, or check online for recent postings. Occasionally, estate sales will list items on online platforms as well. 
So, is Franciscan Desert Rose still readily available for purchase?
The short answer is yes. The more complete answer, however, is that many different eras of Franciscan dishware were made, and the sets that are in circulation on current websites are likely newer models, which are often produced cheaply overseas. This results in dishware that not only lacks the sentimental value of the plates and cups seen in your grandparents' cabinets, but is also poor quality, and definitely not hand painted.
Thankfully, finding original collectible dishware in this pattern is very much possible due to the highly desired nature of the pieces, and the plethora of reselling options available to those willing to do a bit of digging.