This post may contain affiliate links. Please read the disclosure for more info.
Let's face it: trying to get organized in a small space can seem overwhelming. But never fear! We've got some great clever storage solutions and organization ideas to make your small home or apartment feel plenty big. Whether you're downsizing or just trying to make the most of the space you have now, here are some ideas for how to keep everything organized and cut down on clutter.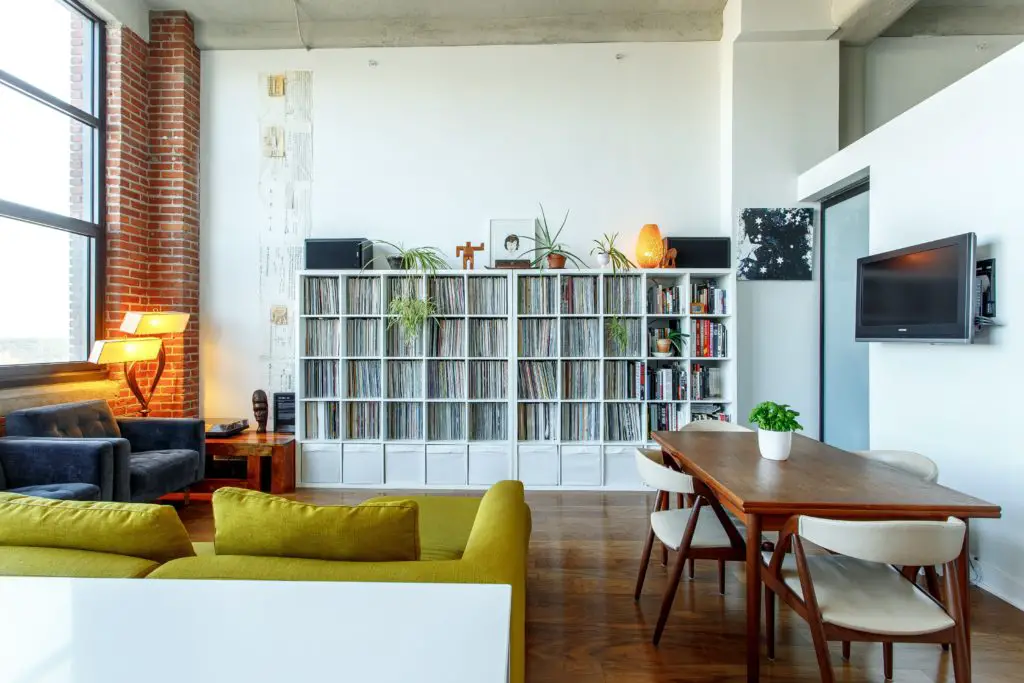 Embrace Minimalism When Organizing Your Small Spaces
Before we dive into organization ideas for each individual room, I want you to take a moment and take stock of your home. Do you really need all that stuff? Chances are, your place might be in desperate need of a Marie Kondo makeover.
Whether you're spring cleaning or simply decluttering, try to embrace minimalism. Ask yourself if you really need two different kinds of waffle irons. What can you donate or throw away? Which of your friends might be in desperate need of some waffle making tools? Give the gift of a clean home to yourself and delicious waffles to someone else.
Because your small home can get overwhelmed with clutter easily, your organizing efforts should also include trying to cut down on the number of things you own.
Organizing Ideas for Your Entryway and Small Living Room
Your entryway and living room are easy areas to start implementing space-saving organization ideas. That way, you can entertain in style without worrying about your guests not having space to sit during game nights! 
In your entryway, you can install a simple set of hooks for your keys, along with a shelf or cabinet to hold purses, wallets, or anything else you usually grab on your way out the door. Decorative trays are also a good way to keep track of small items.
If the entryway is where you tend to store your shoes, you can also use a bench with shelves underneath or a cabinet to keep those hidden but still easily accessible. Keeping shoes stored by your entryway also helps you keep from tracking dirt and germs into your home!
In the living room, consider finding ways to organize that are multifunctional. For example, most entertainment centers can also function as shelving for things such as games, books, or DVDs. You can use a storage ottoman not only for seating, but also for holding items such as blankets, guest bedding, or towels (or anything else you want quick access to, really.)
Organizing Ideas for Your Kitchen and Dining Room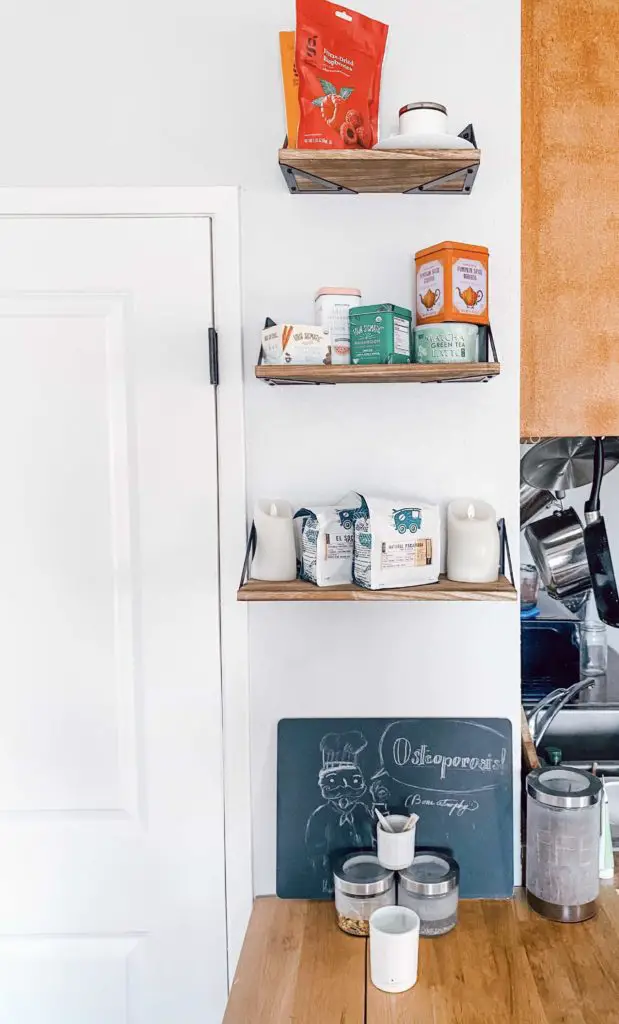 In most small apartments, these two spaces often blend together. There are many organization ideas for how to utilize the minimal amount of space you have to its maximum capacity (so that you can have a dinner-party in any sized space in no time!)
No room for a full dining table? No worries! Try using a fold-down table and folding chairs so you can expand or contract your small dining room depending on what you need from your space.
If you are short on cabinet space in the kitchen, don't be afraid to hang things! Installing hooks or runners below any upper cabinets can allow for things like stemmed glassware, mugs, or pot holders to be hung instead of taking up precious drawer or cabinet space. You can also use a magnetized knife holder for your different chef's knives. Shelves are also a great idea to organize some of your more aesthetically pleasing staples!
If you lack space by the sink and hand drying every dish doesn't sound like fun, you can solve the problem by using a folding drying rack. These are available in styles that can either be placed over a sink basin or on a countertop and then just folded and stored when not in use. 
Organizing Ideas for Your Small Bedroom and Bathroom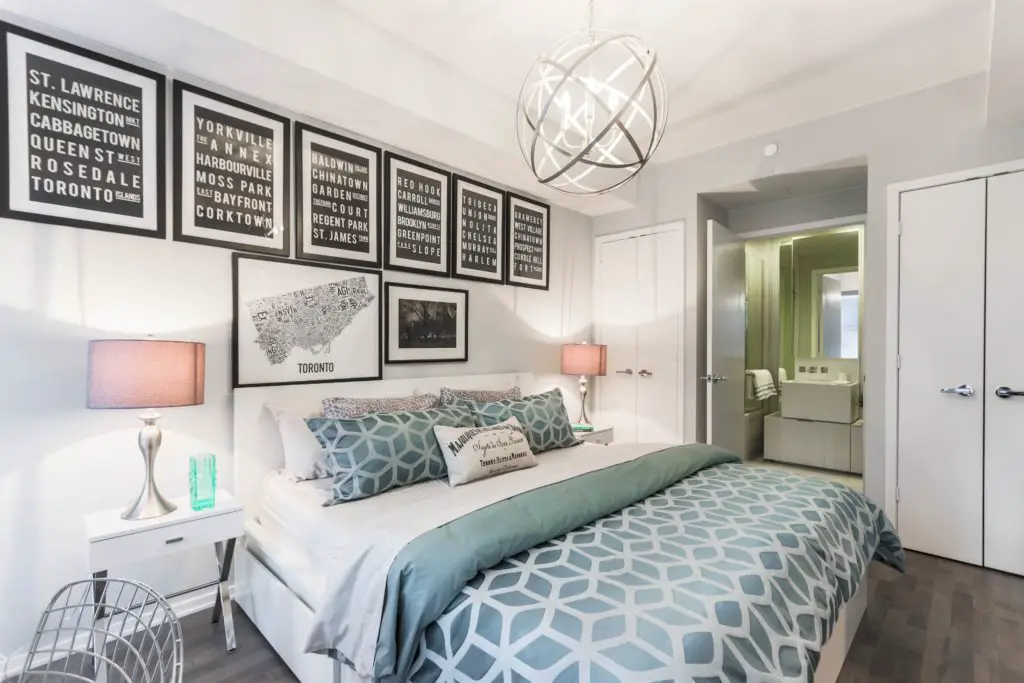 Your bedroom should be a calm, relaxing place where you can declutter your mind. If you have to wade through an ocean of junk and dirty piles of clothes to get to your bed — well, it might be time to do some spring cleaning, my friend.
First off, you may need to ditch your dresser if your small bedroom is too cramped to move around. Instead, find that space with under-bed storage solutions or a better organized closet. This doesn't even have to be a super intense project, either. You can get cloth shelves that hang right on your closet rods, and you can opt for plastic bins or plastic bag-like containers to slide underneath your bed.
When it comes to organizing your bathroom, consider getting a shelving unit to put over your toilet if you're in need of extra cabinet space. There's also a lot of different in-shower caddy and shelving solutions to help keep things like shampoo and conditioner handy when you need them.
Organizing Tips and Tricks for Any Room or Small Space
Organizing a small space is all about problem-solving. Look around: how can you come up with clever ideas for your home, regardless of the room?
Don't be afraid to use the backs of doors for hanging storage solutions. Cabinet doors in the kitchen can hold lids or cutting boards. Doors under the bathroom sink can hold cleaning supplies. Closet doors can hold shoe racks.
If you feel like you don't have enough floor space for the things you want, look up! We rarely utilize things like ladder-style racks, floating shelves, and other kinds of storage. Instead, our floor becomes increasingly more crowded. 
The bottom line? You don't have to get rid of everything just because you're moving to a smaller space. If the minimalist lifestyle is for you and you want to toss everything out — great! Marie Kondo would be proud. But if not, you don't have to worry about trying to live a lifestyle that you aren't fit for: you just might have to get a little more creative in your approach to restructuring your small home to get the most out of your organizational structures.