This post may contain affiliate links. Please read the disclosure for more info.
Spring and summer in Milton, Delaware, is a beautiful sight to behold. Imagine walking down a charming street lined with picket fences to the Delaware townhouse of Elaine and her husband Joe. The idyllic neighborhood transports you to a different world.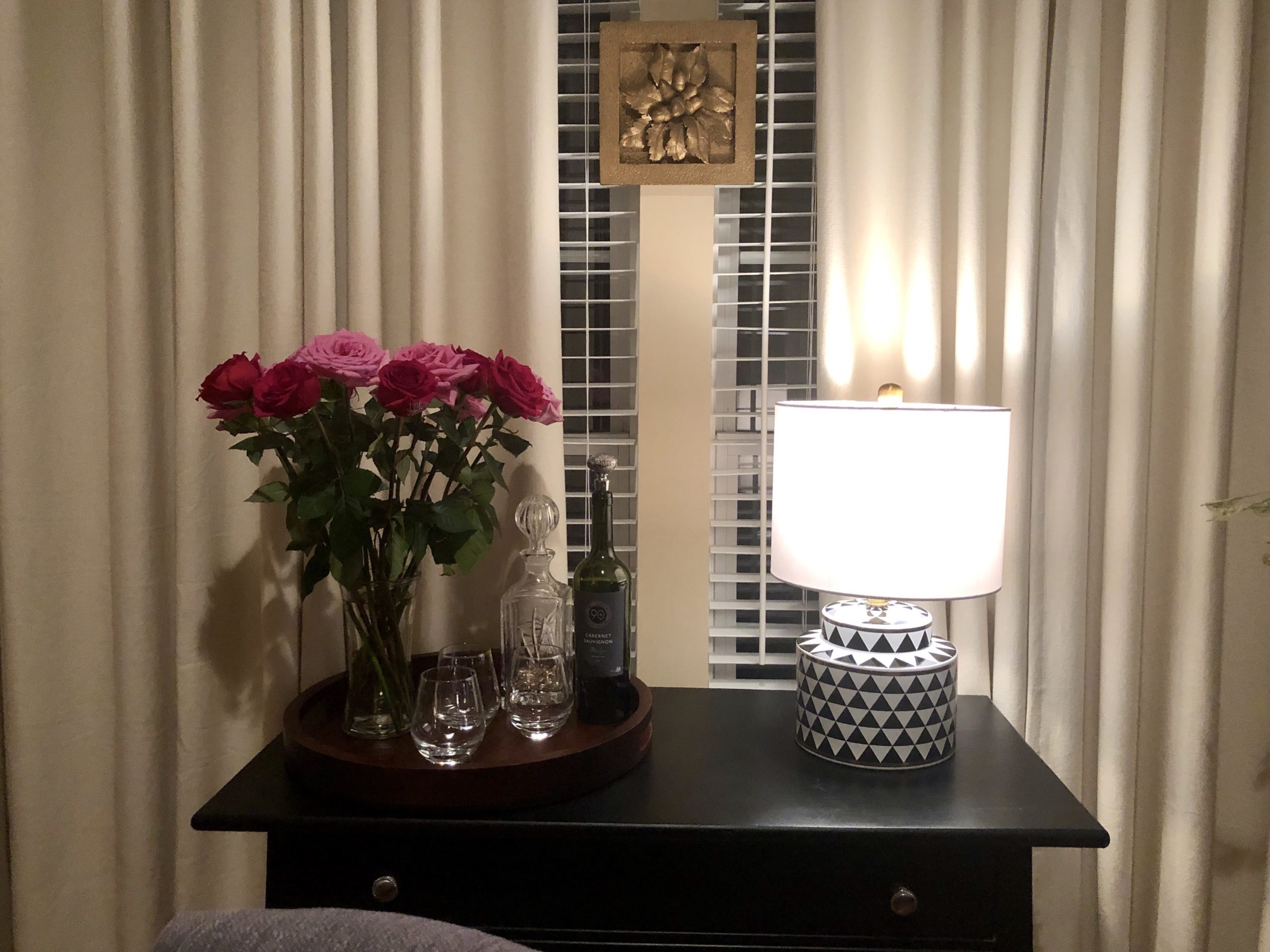 Bar Table Set Up with Red Roses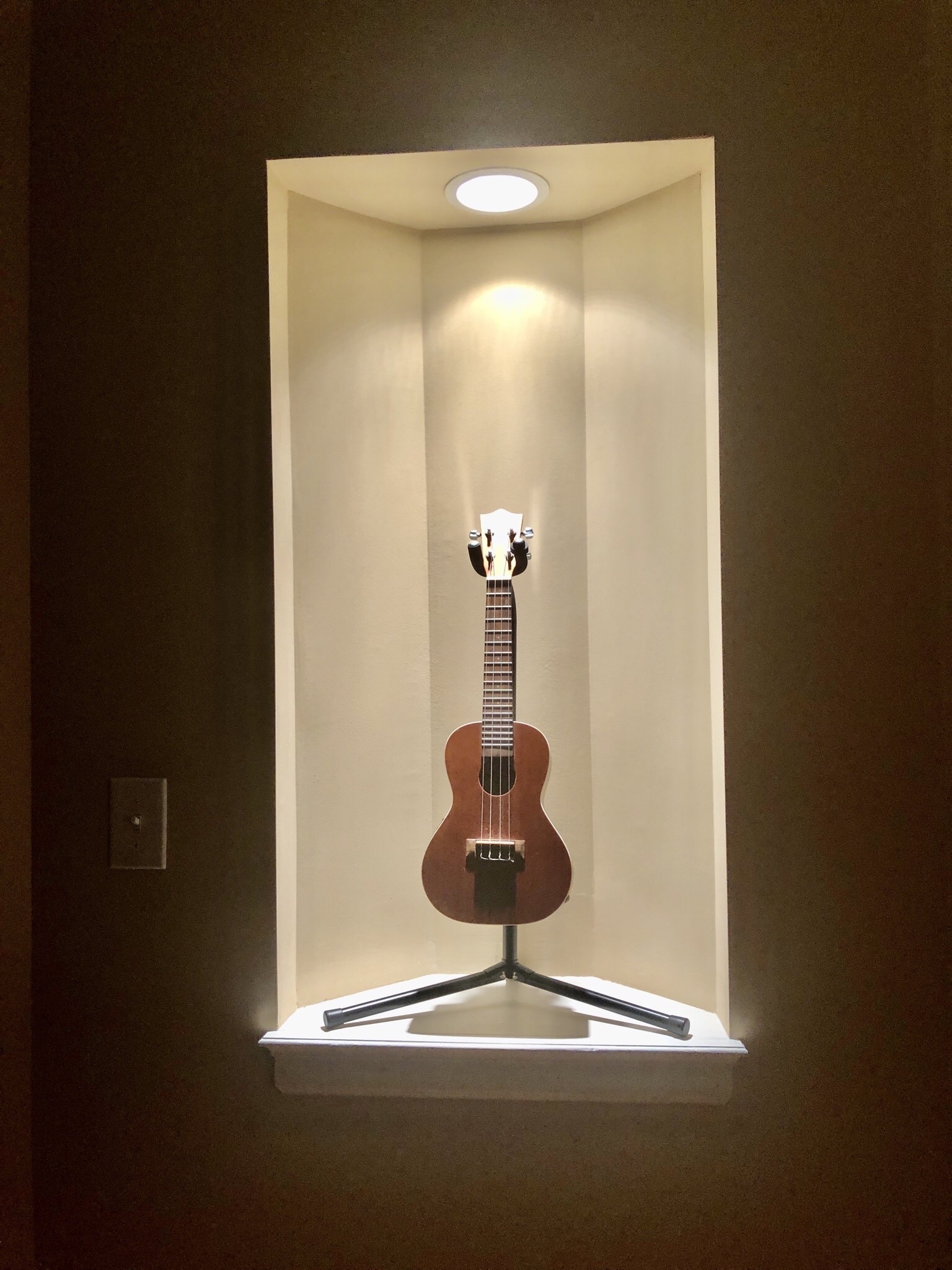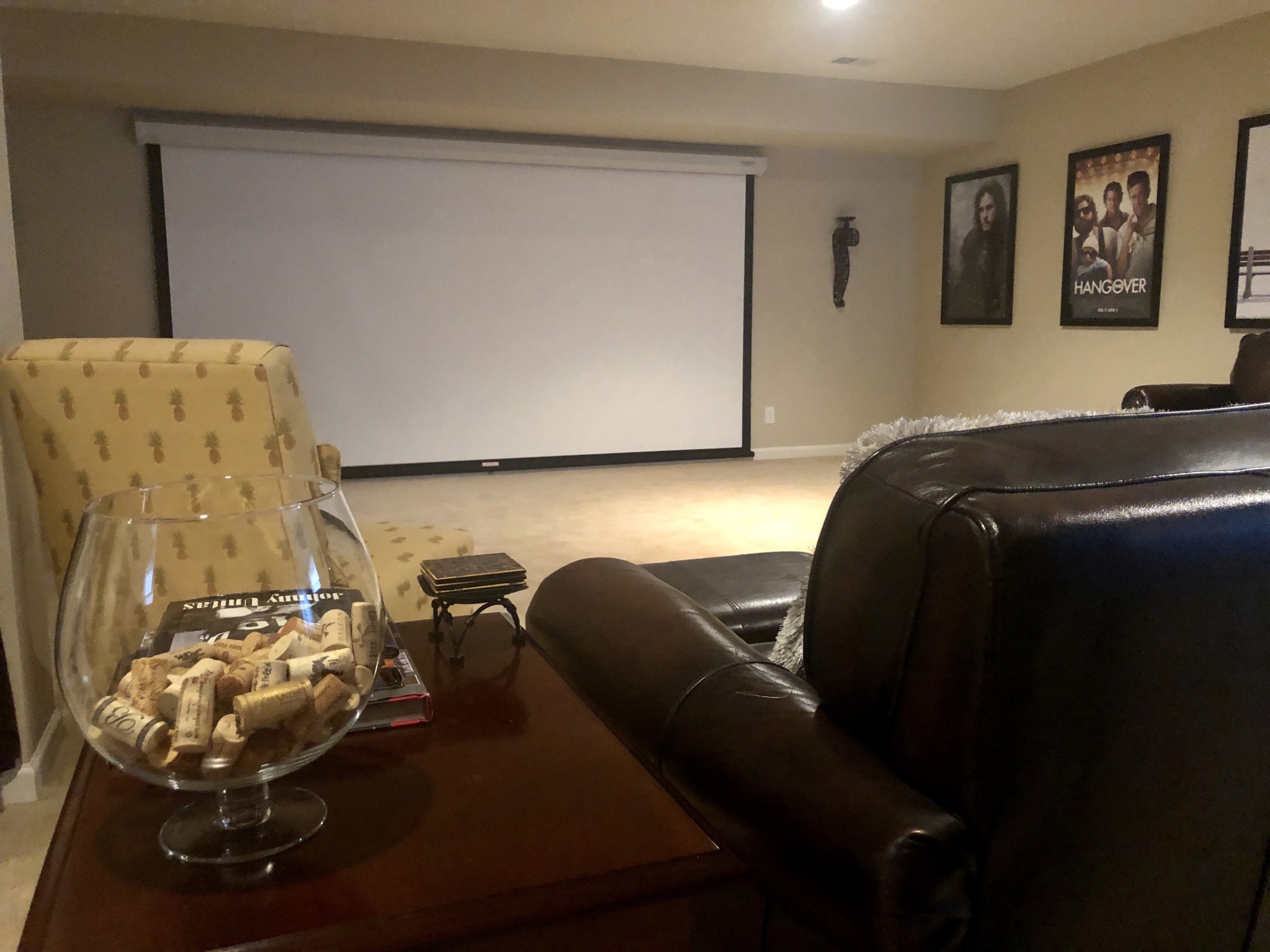 Leather Sofa and Wine Glass Full of Corks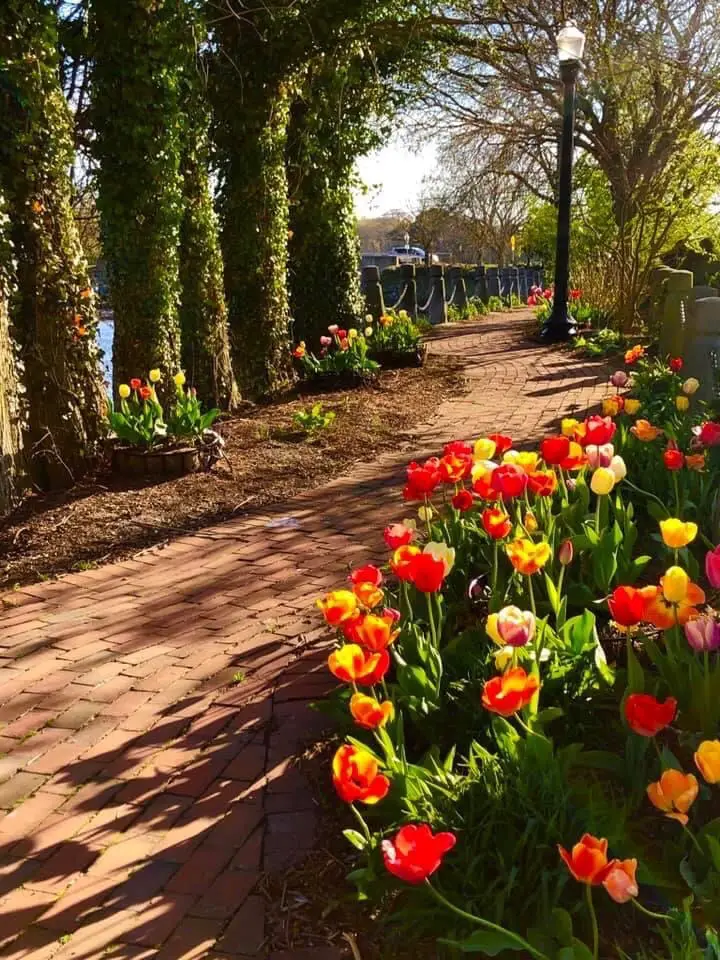 Outdoor Space with Beautiful Flowers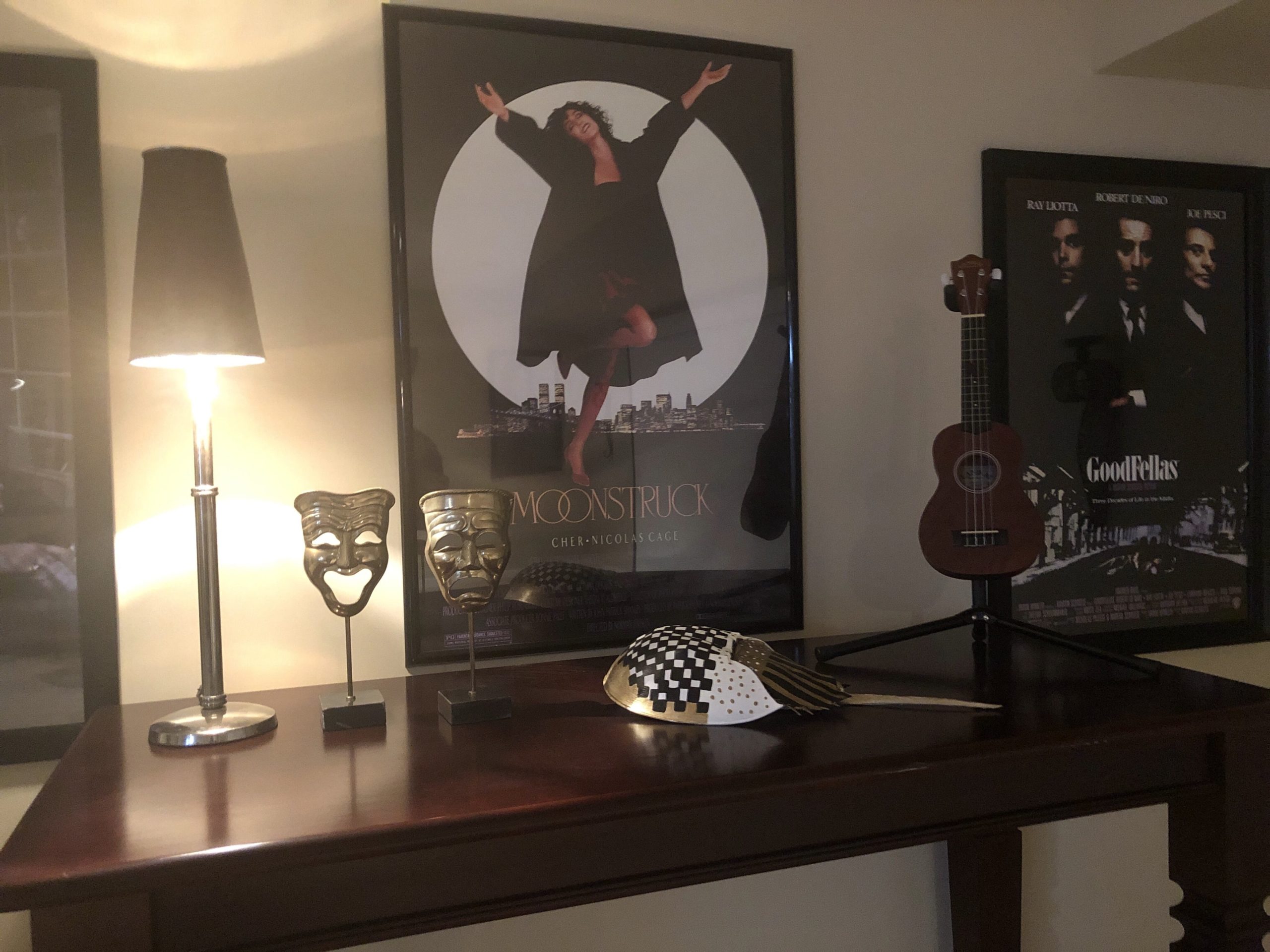 Moonstruck Cher Nicolas Cage Wall Art and GoodFellas Wall Art With Mask Sculpture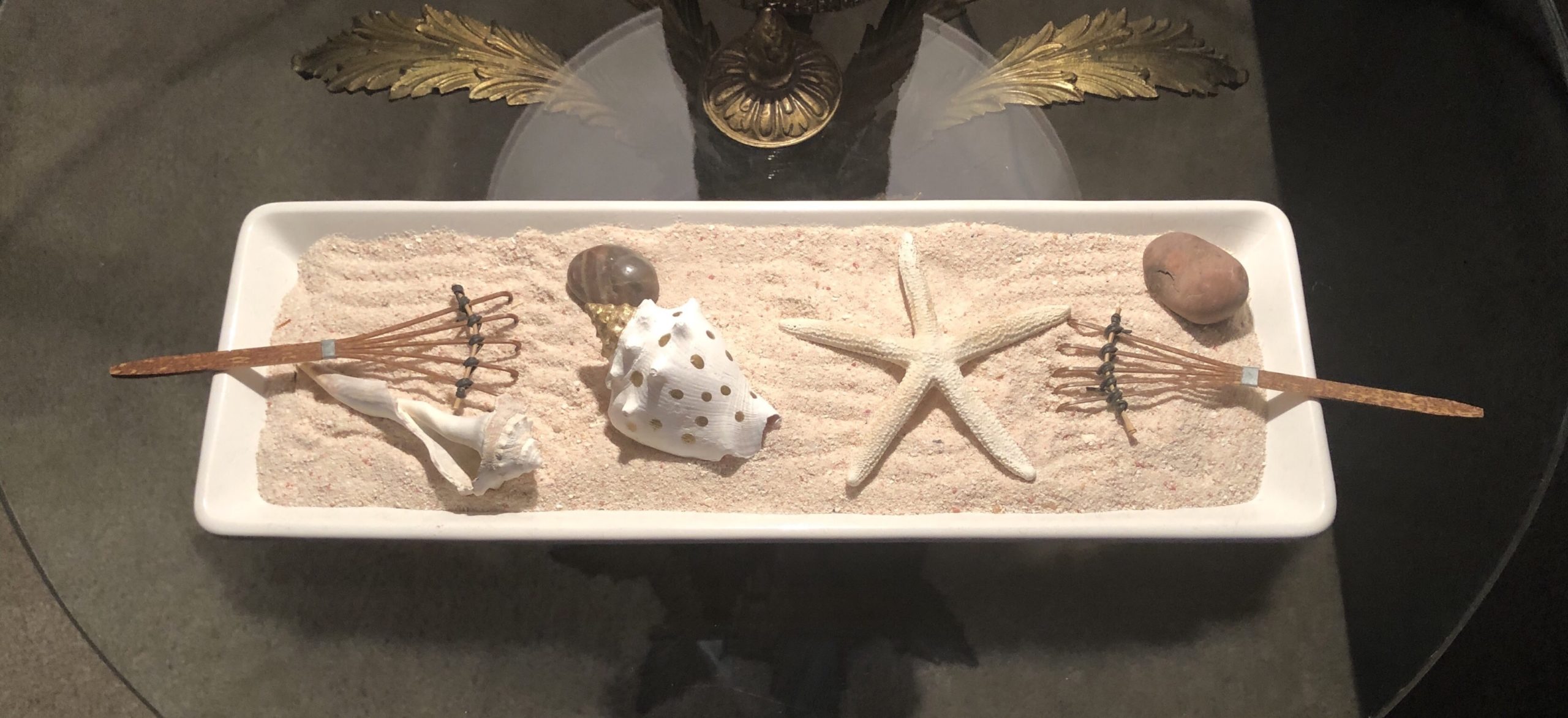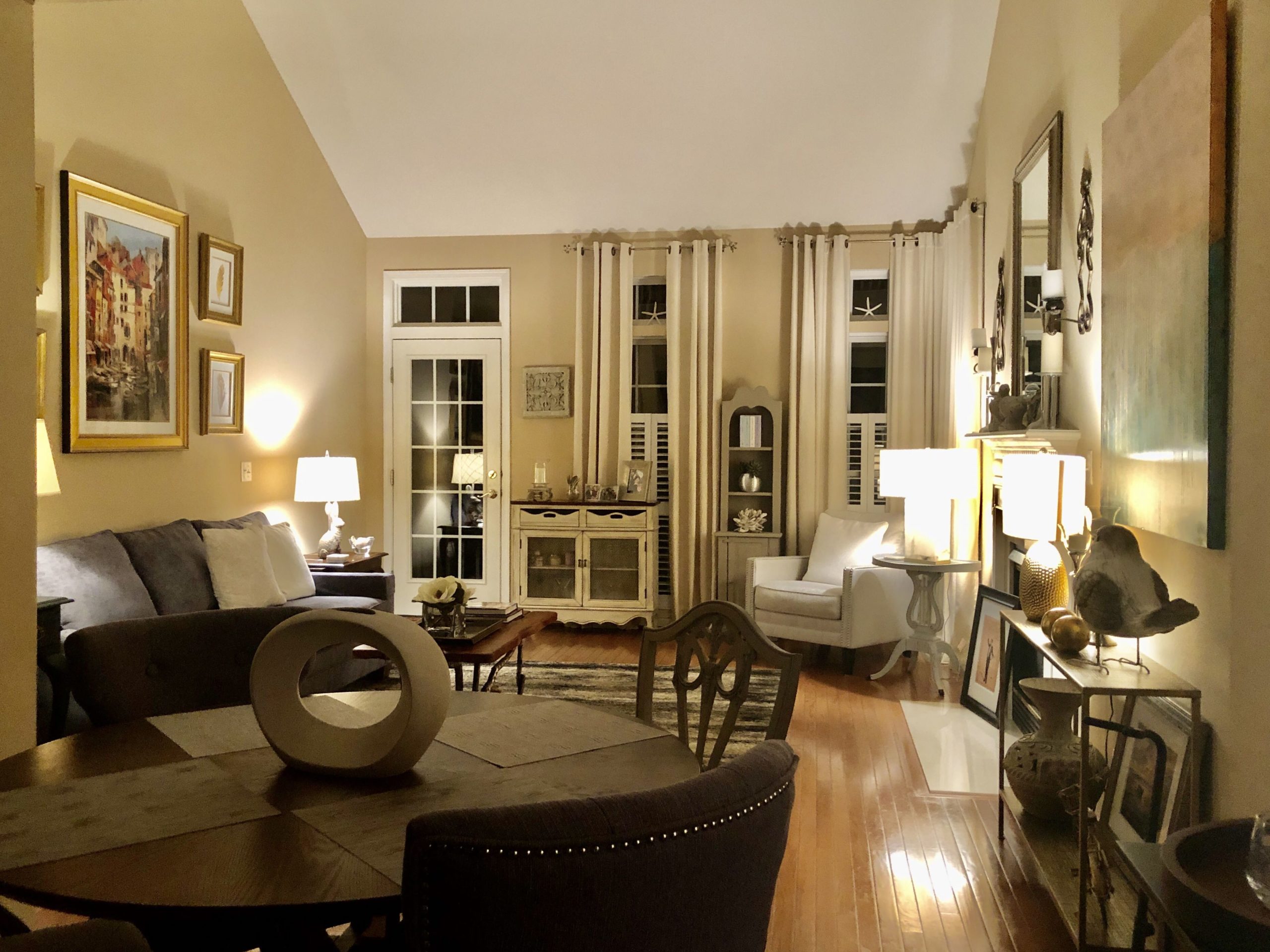 Beautiful Open Living Room with Wall Art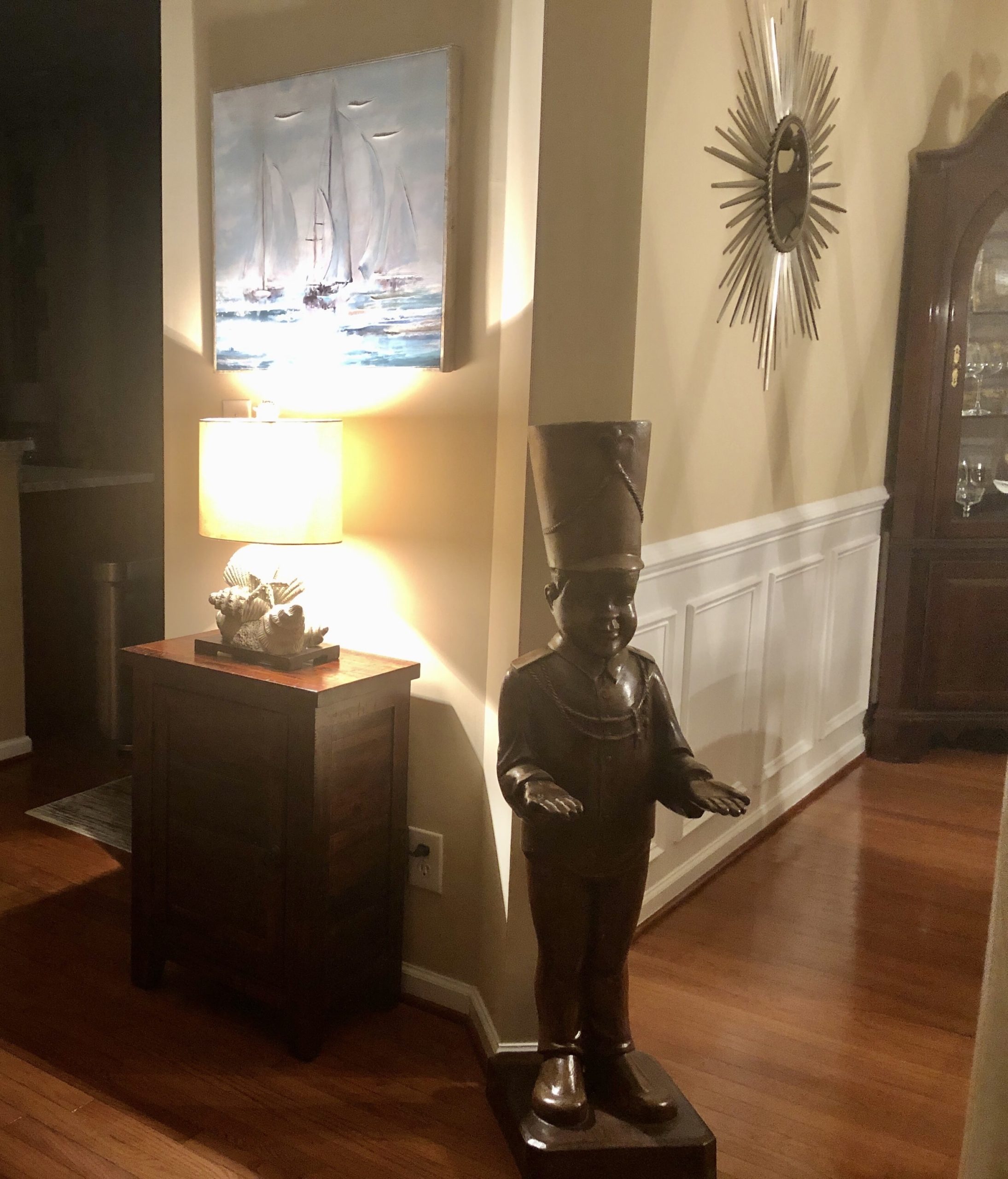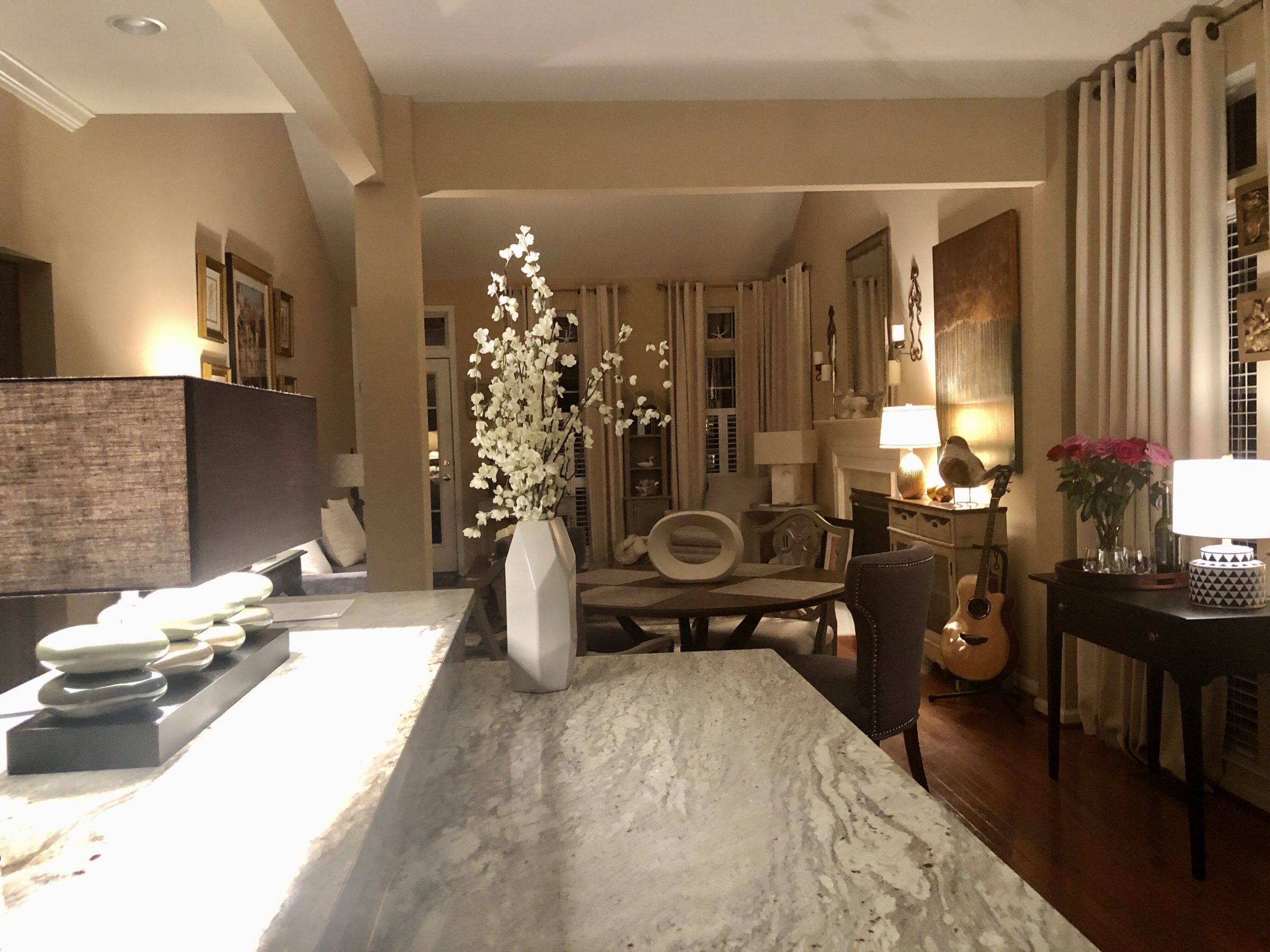 White Vase with Marble Table and Decor Sculpture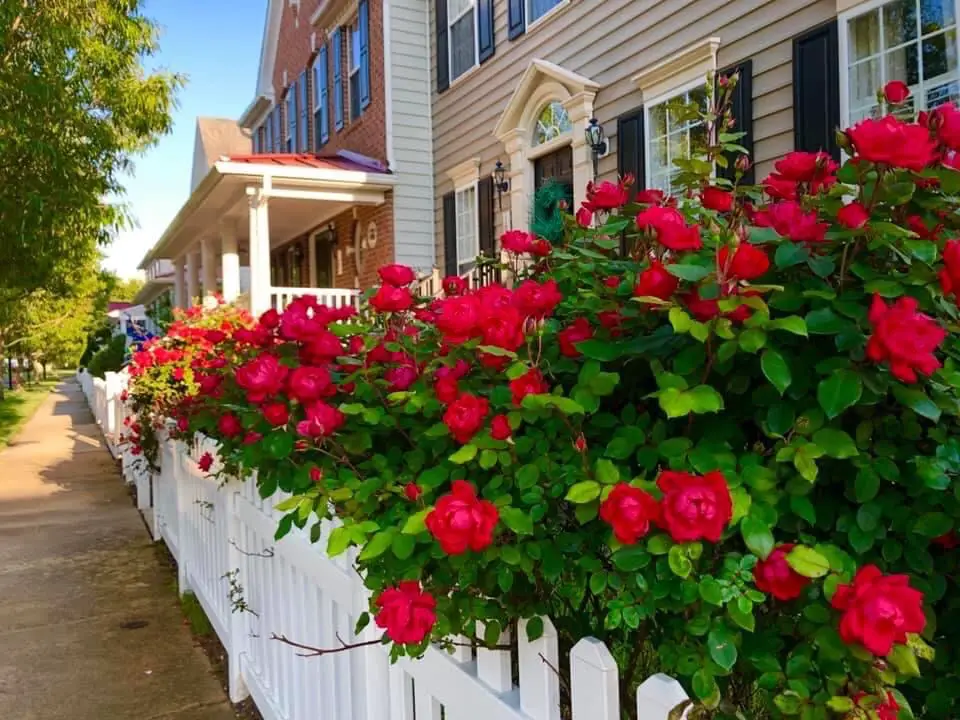 Wonderful Flowers Behind Fence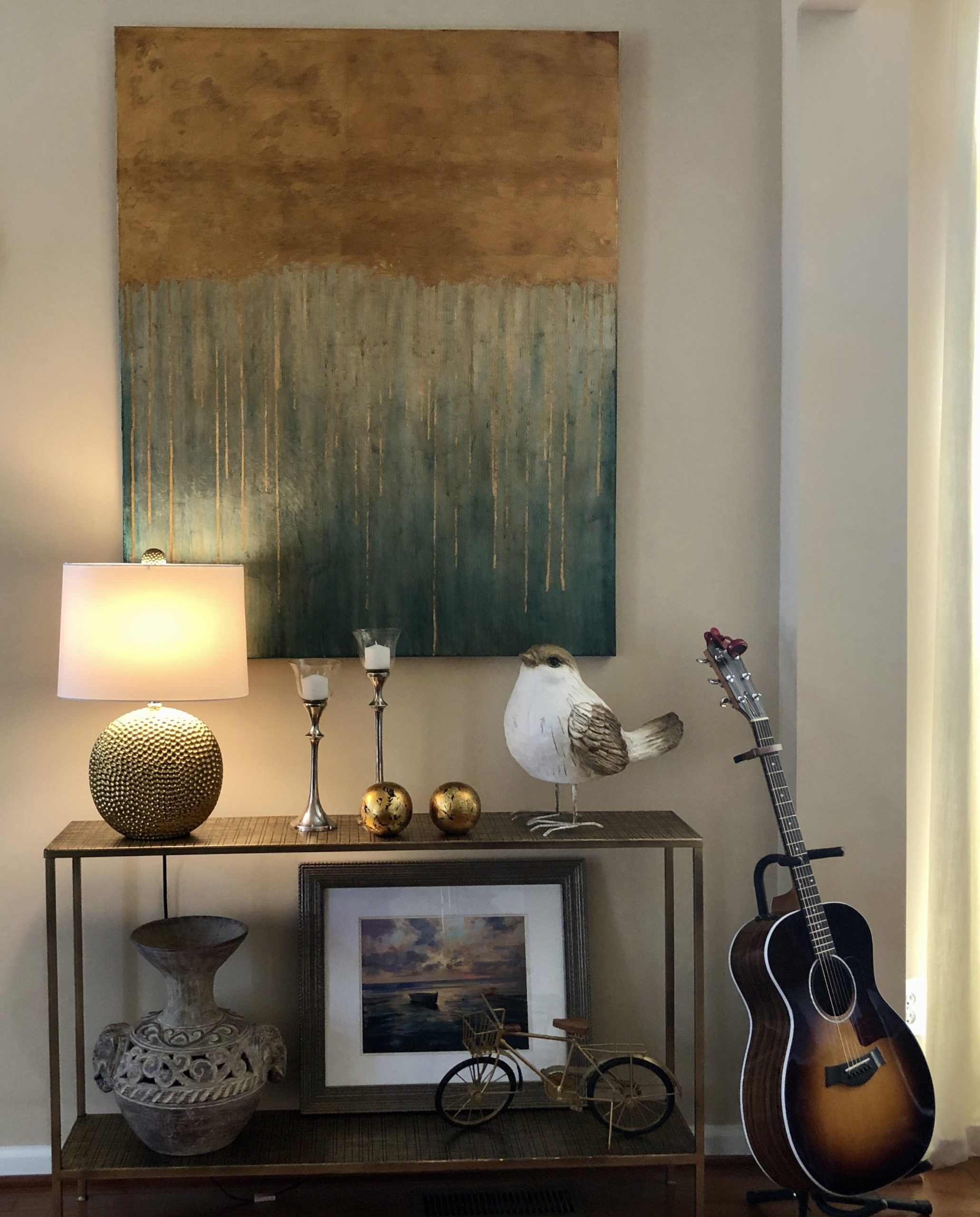 Guitar with Canvas Painting Background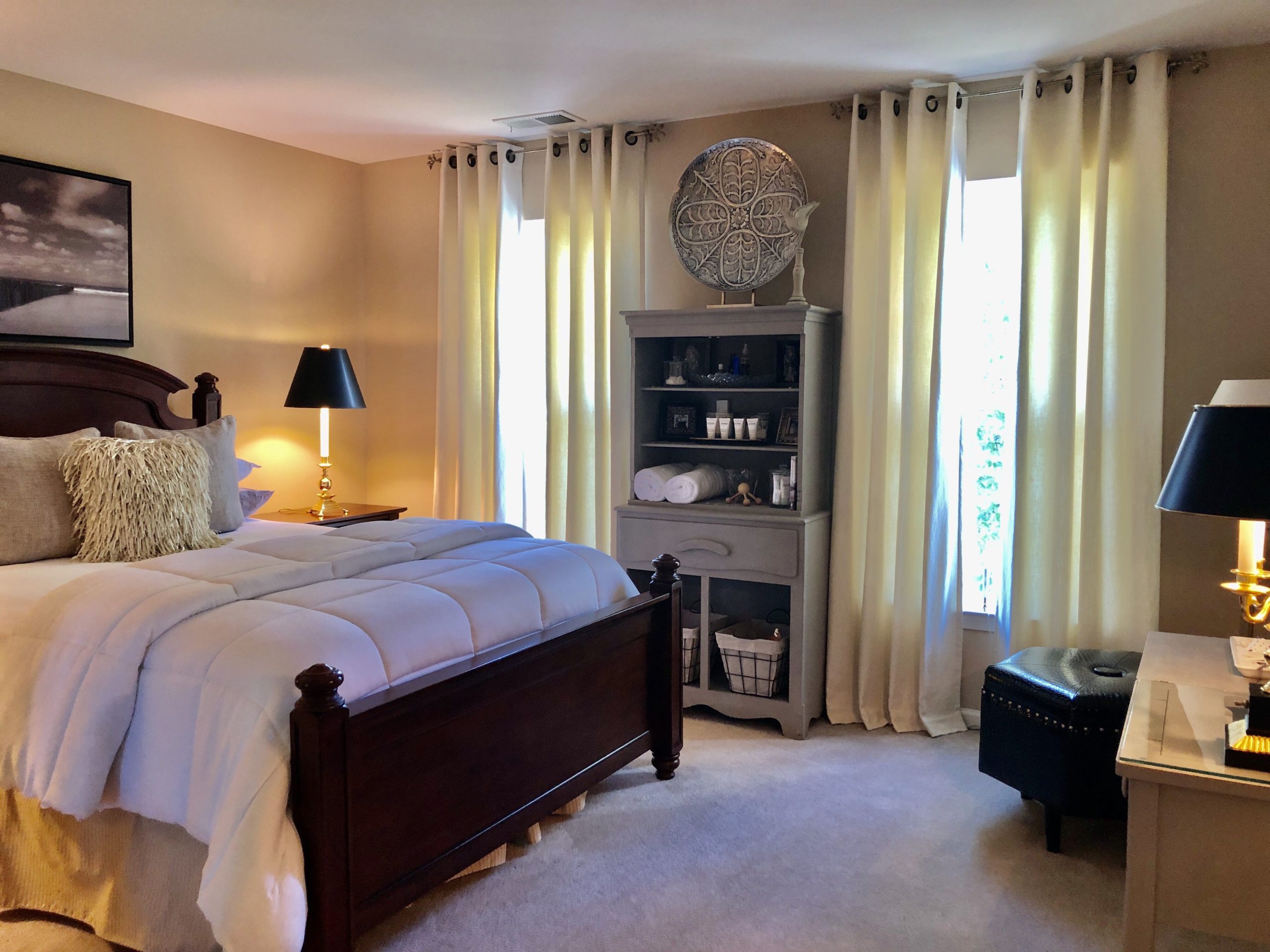 Bedroom with Comfy Blanket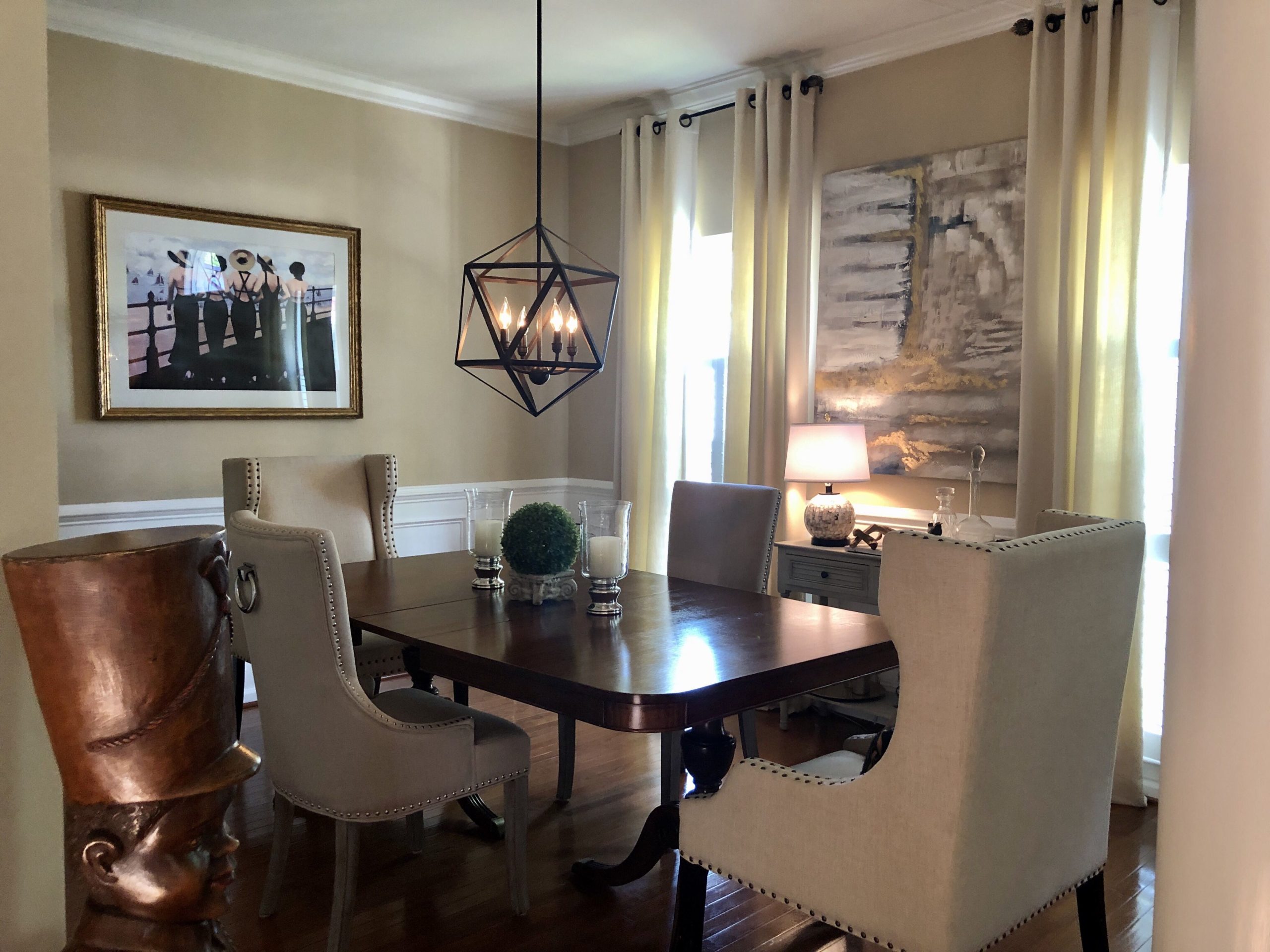 Wonderful Wallart with Modern Design
Table with White Face Sculputre and Mirror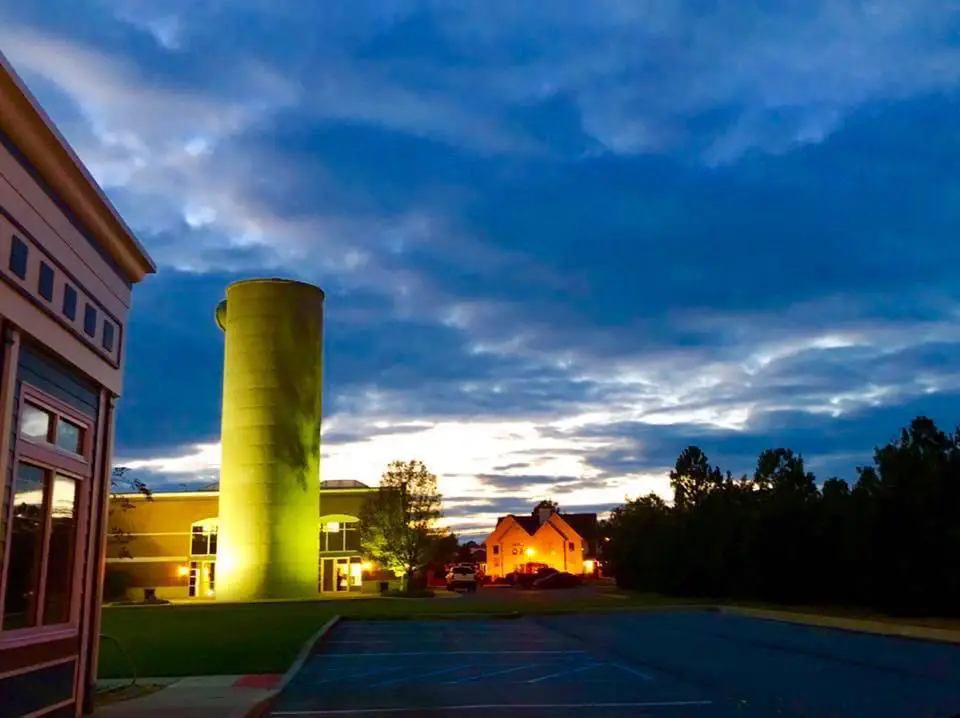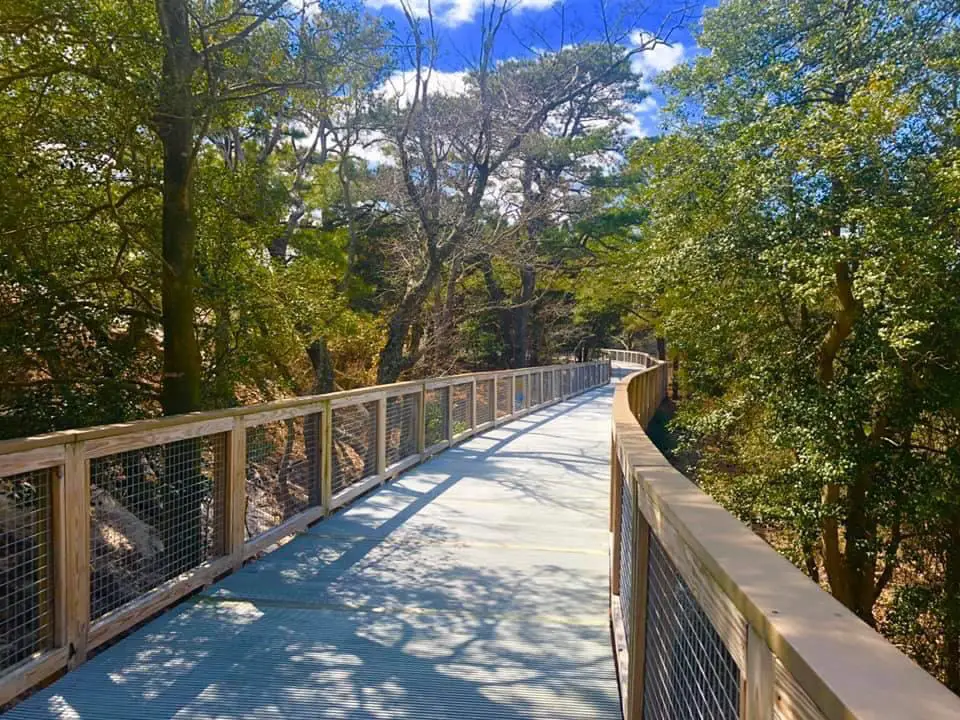 Delaware Outside View on Bridge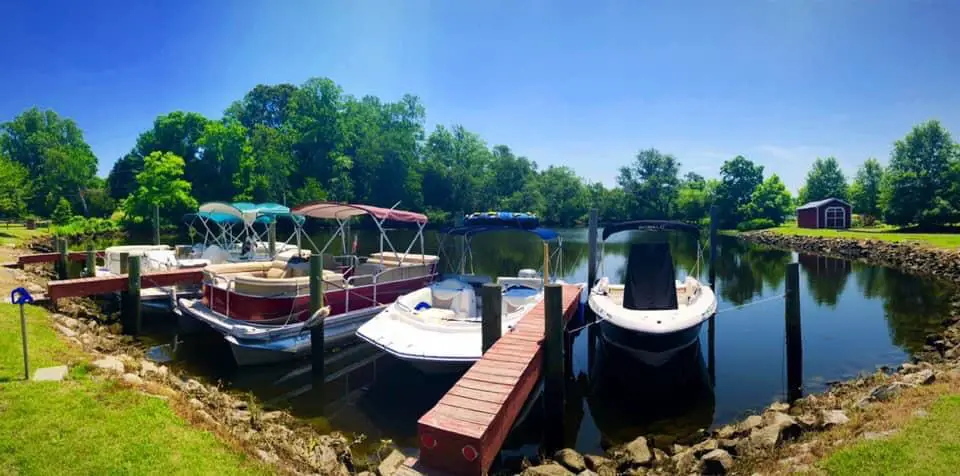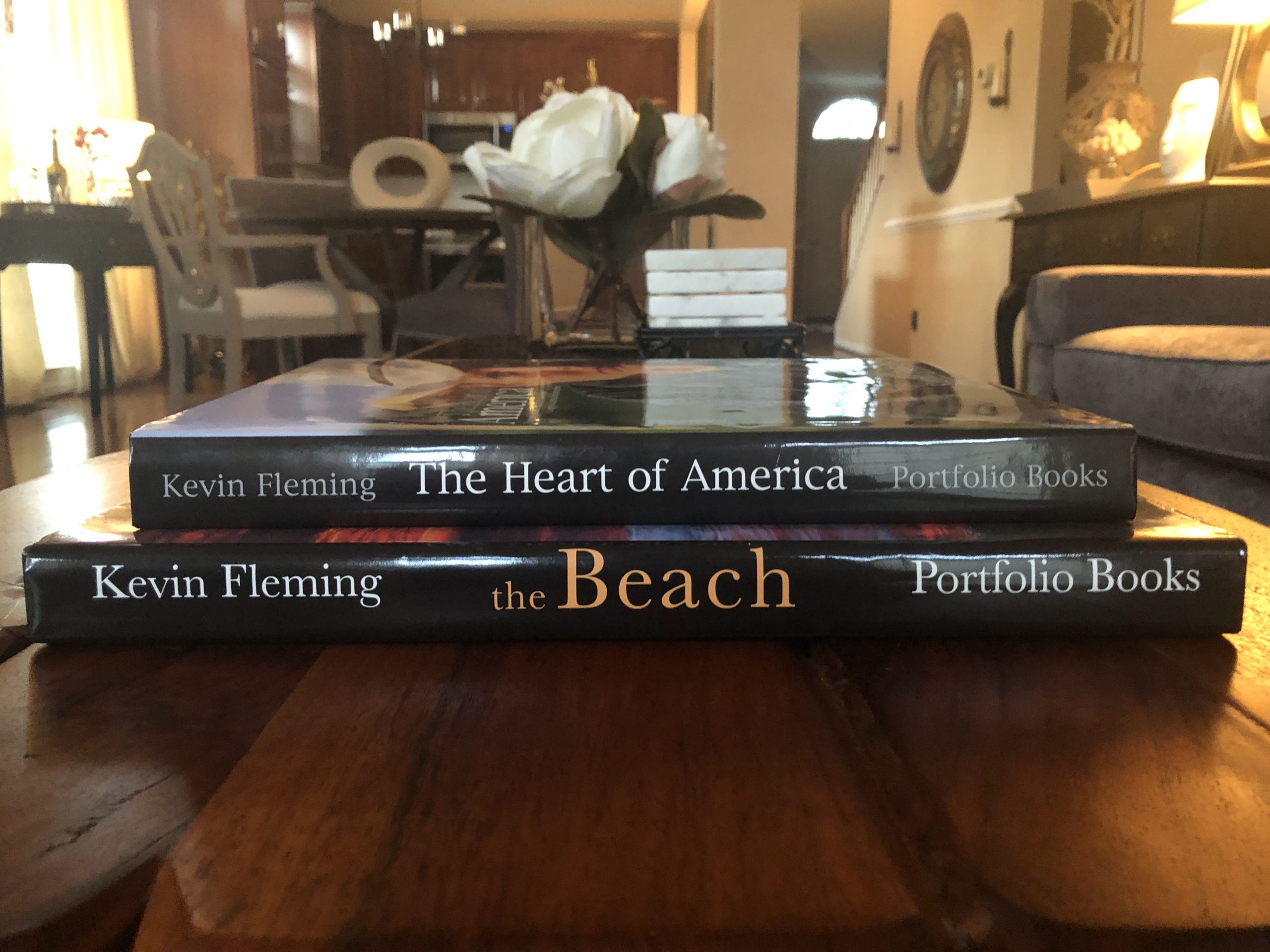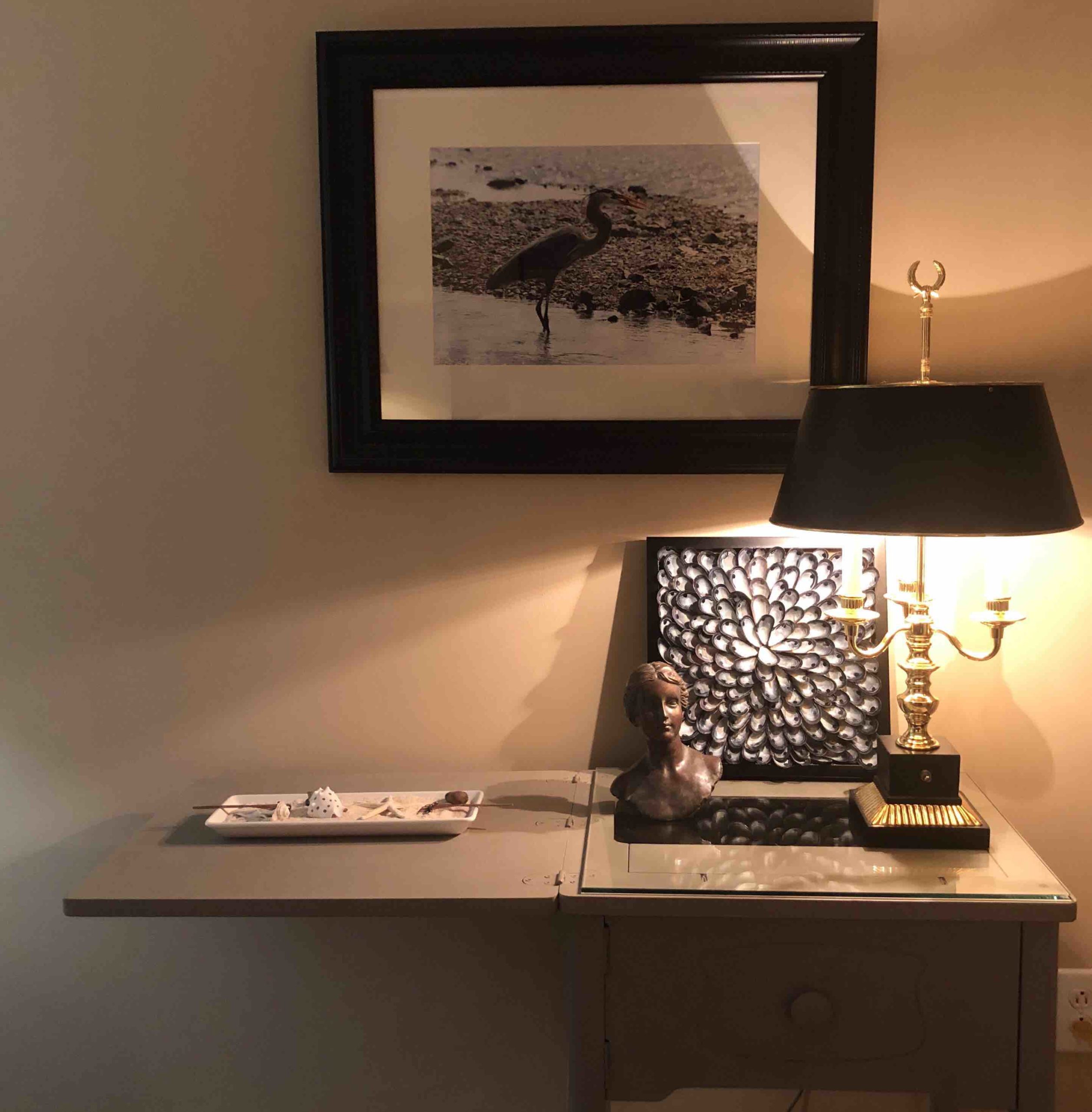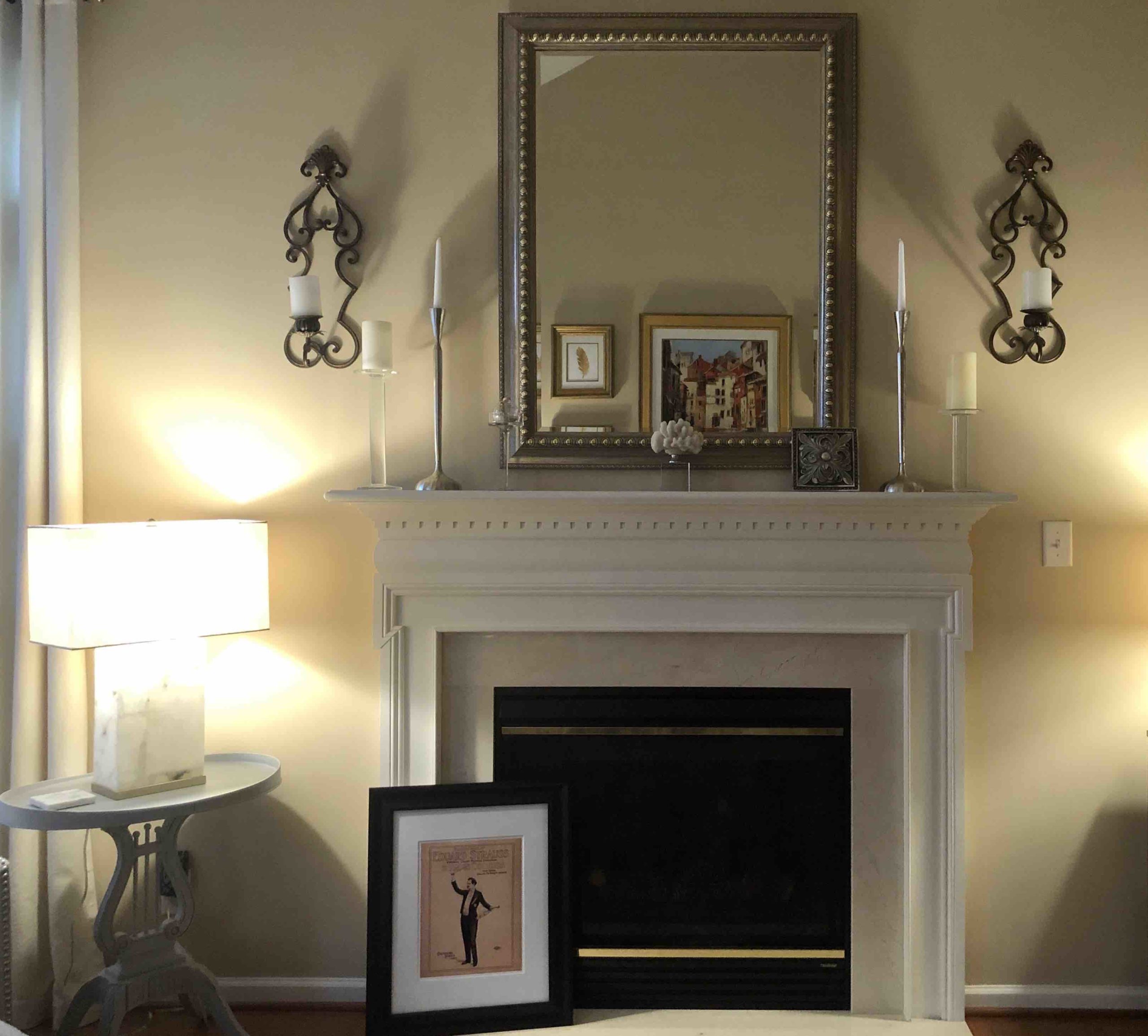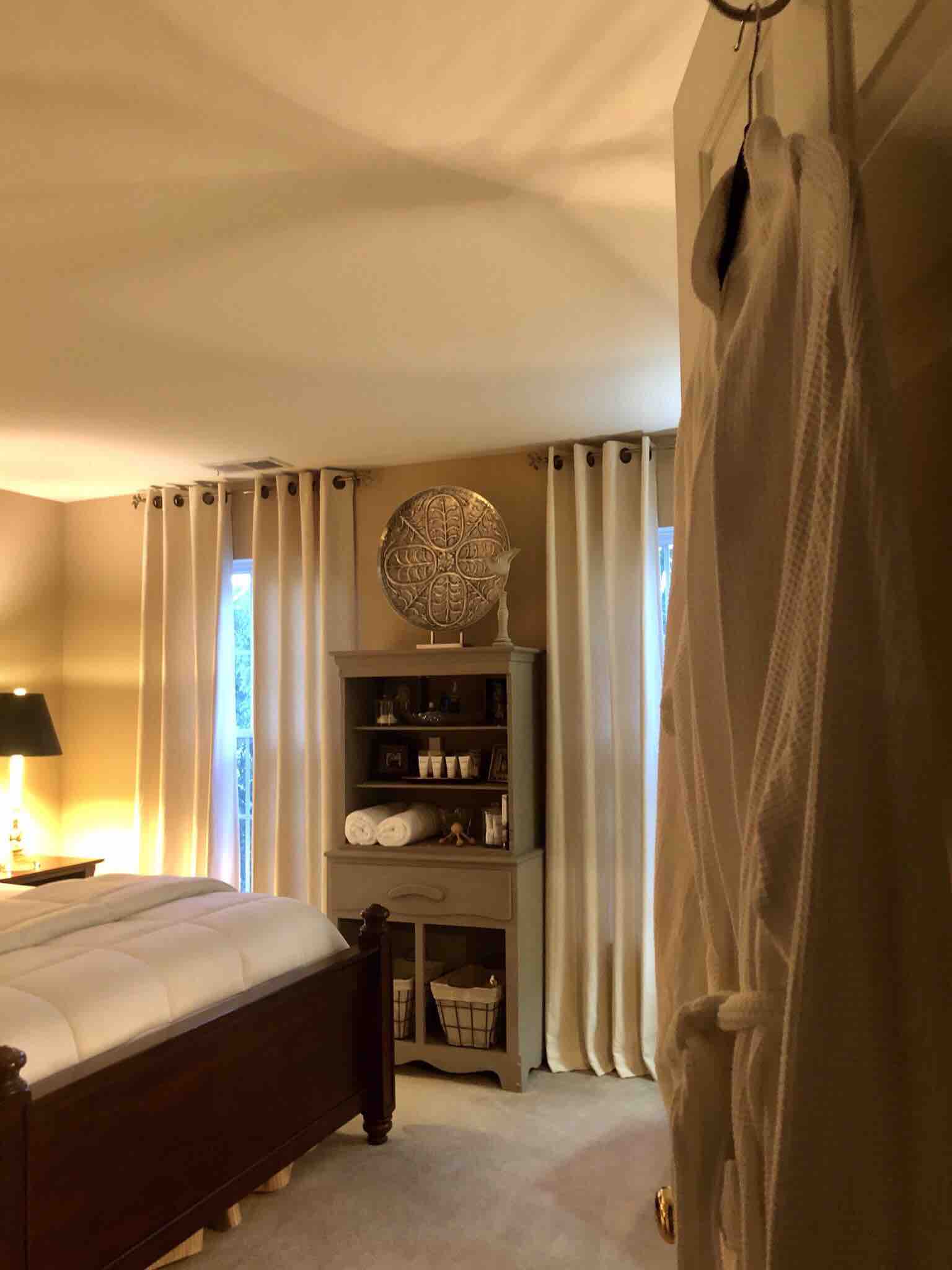 Beautiful Couch Sofa in Light Gray Blue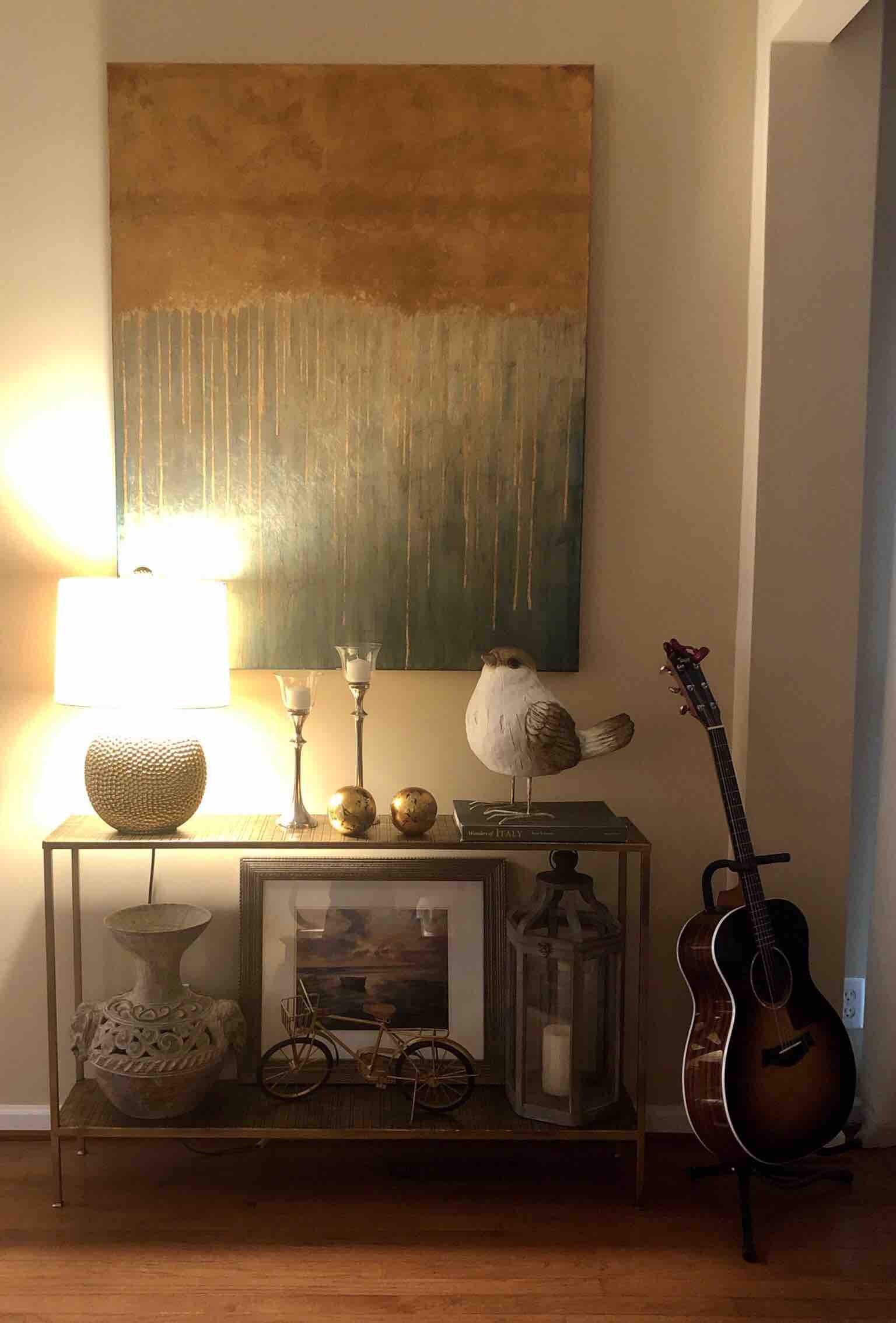 Art Work with Bird Sculpture and Guitar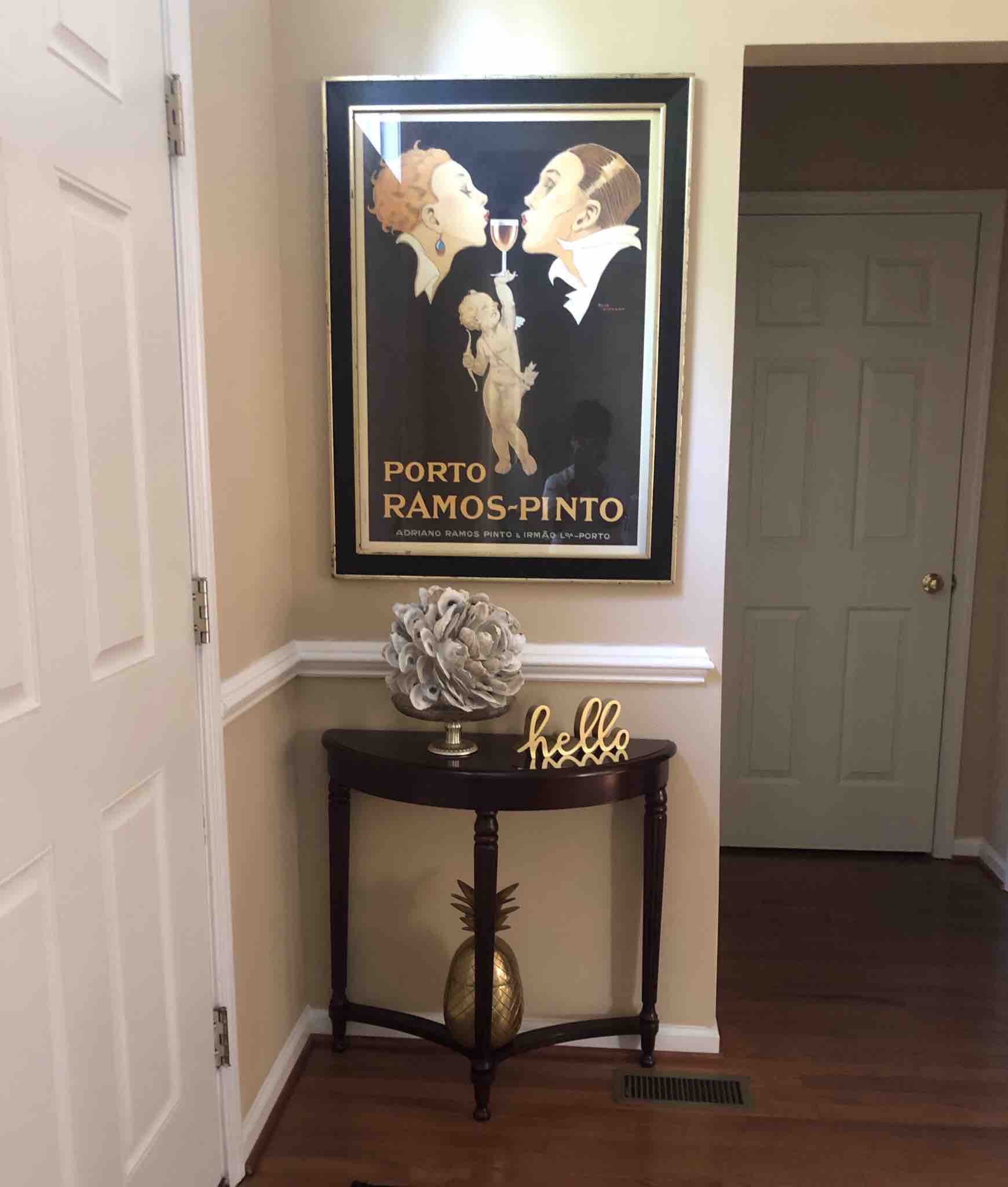 Porto Ramos Pinto Art with Hello Art Work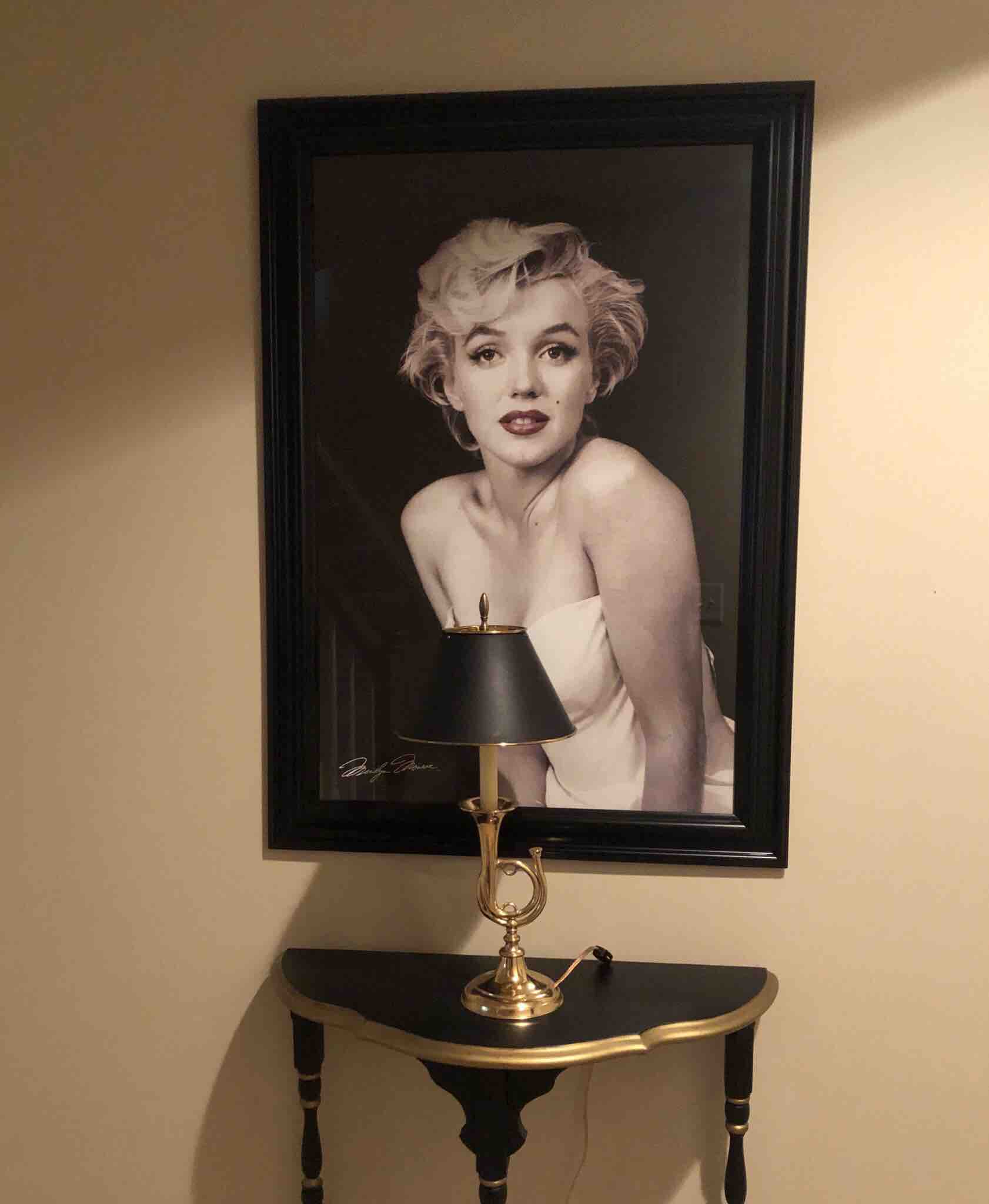 Marilyn Monroe Art Work with Candle on Desk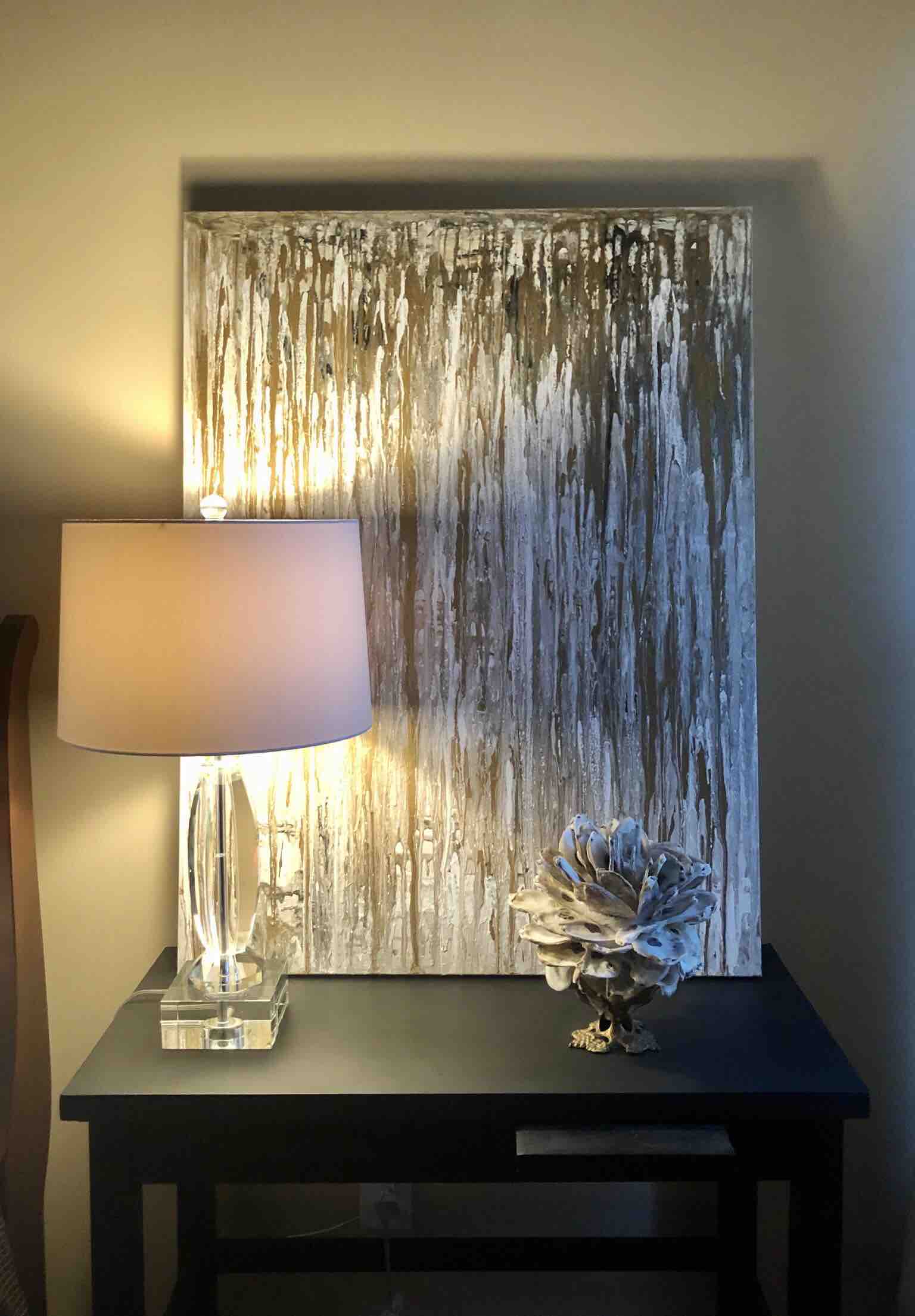 Lamp on Desk with Art Sculpture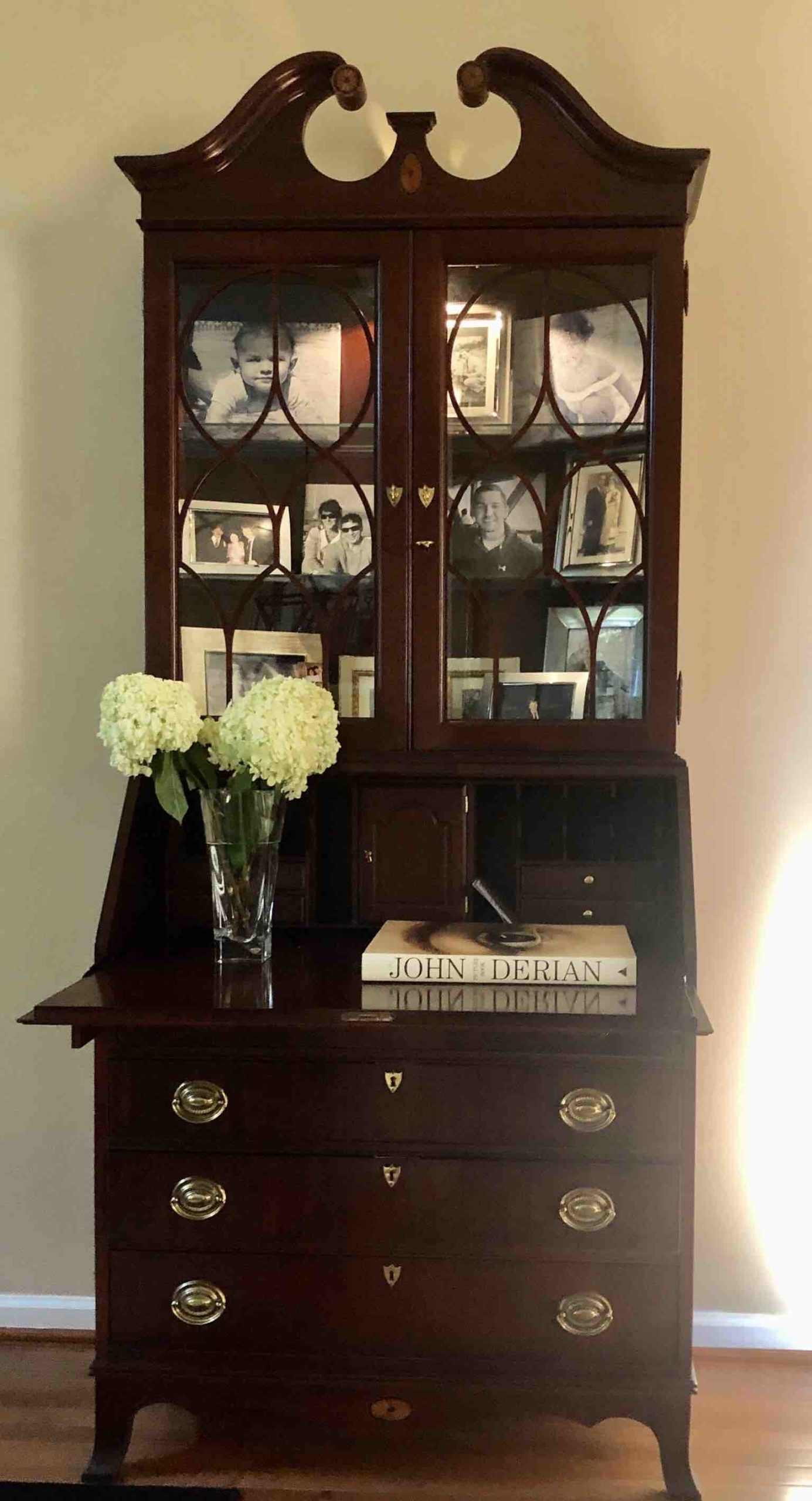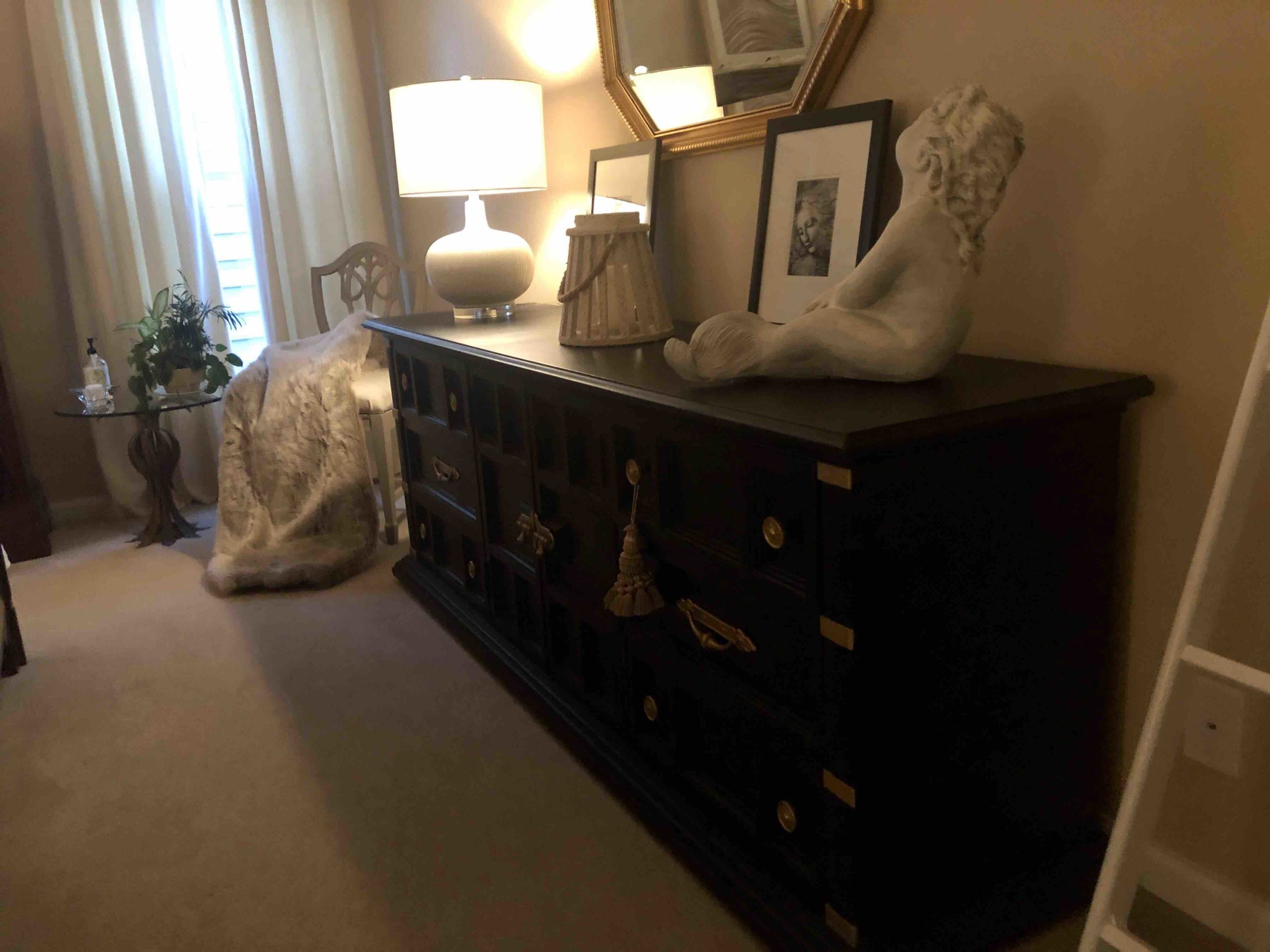 Art Work on Desk and Sculpture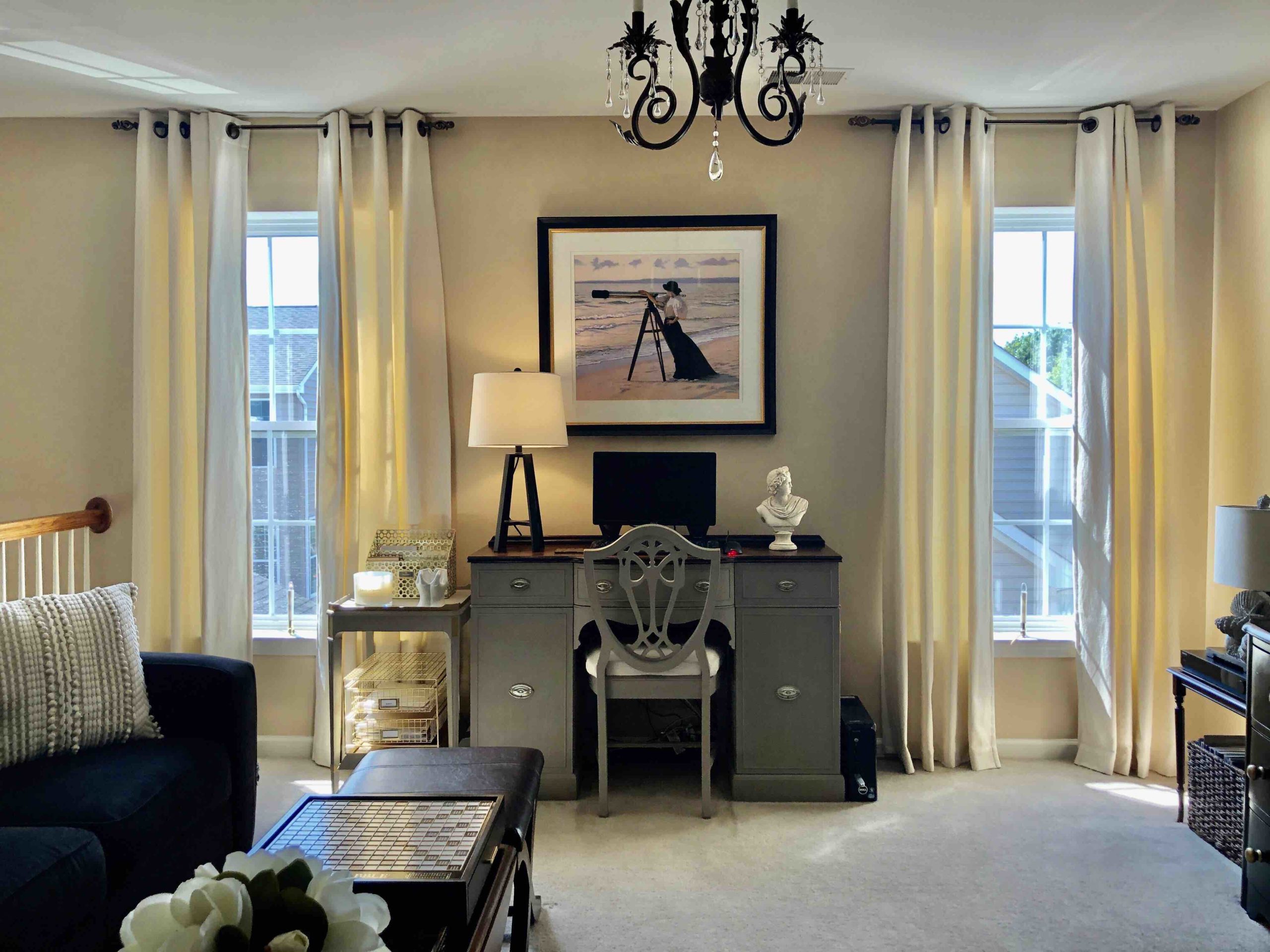 Work Area with Statue on Desk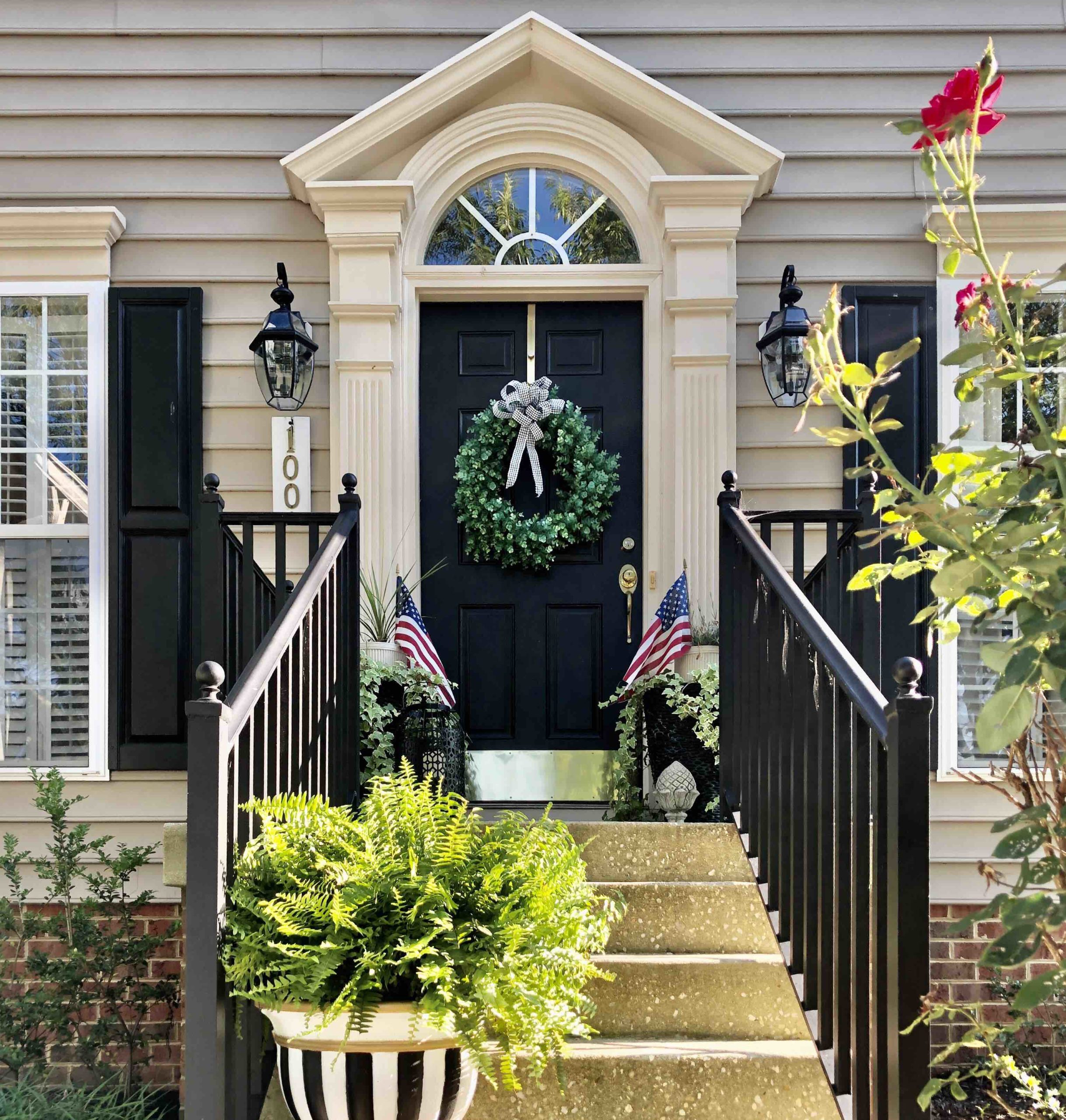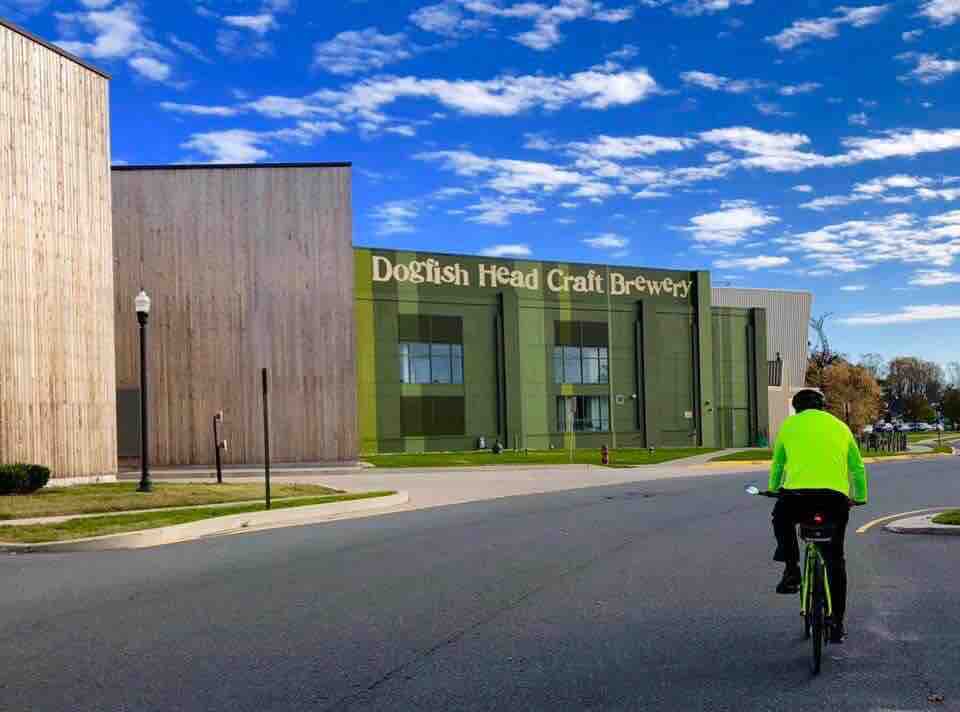 Biking by Dogfish Head Craft Brewery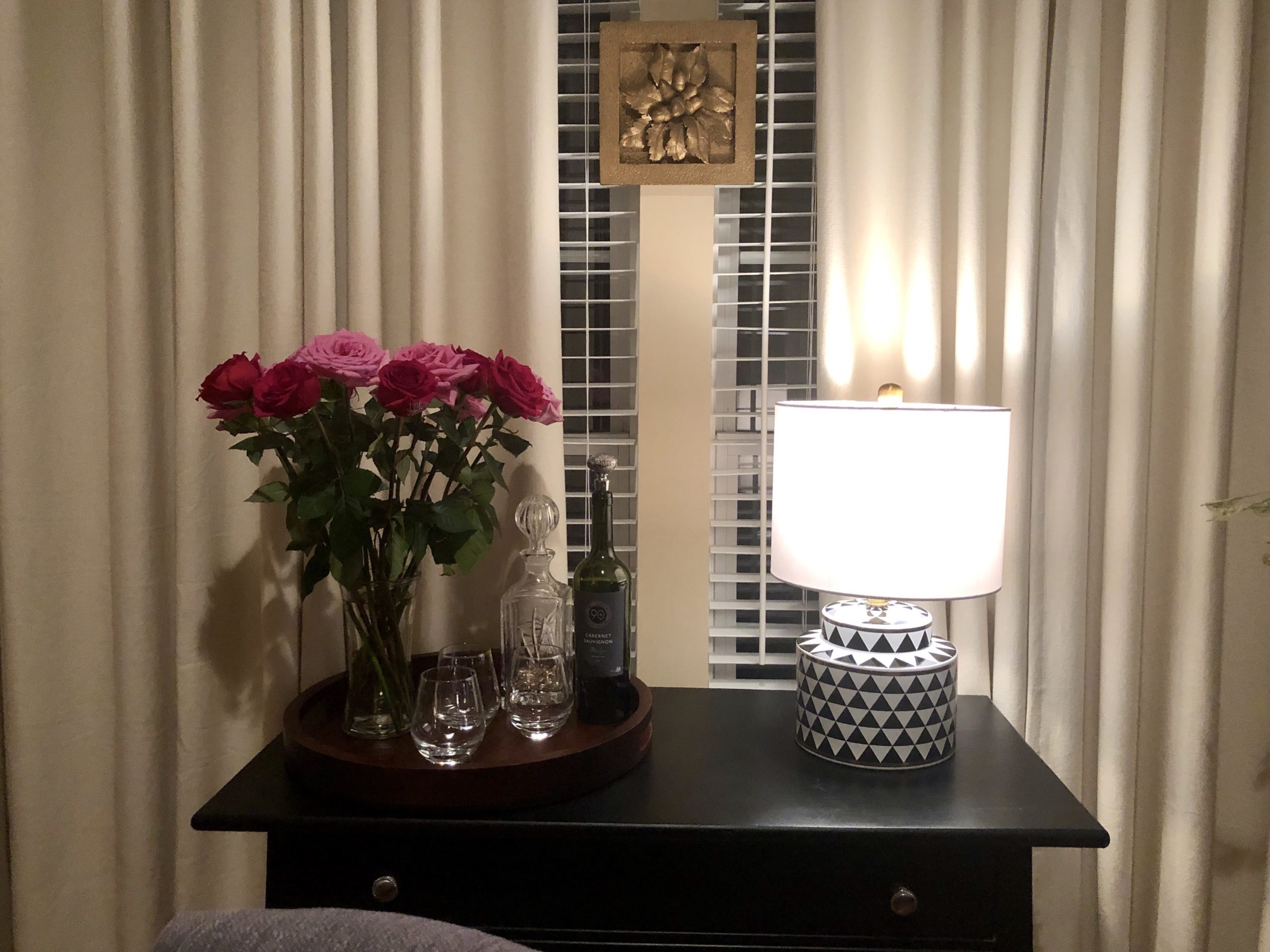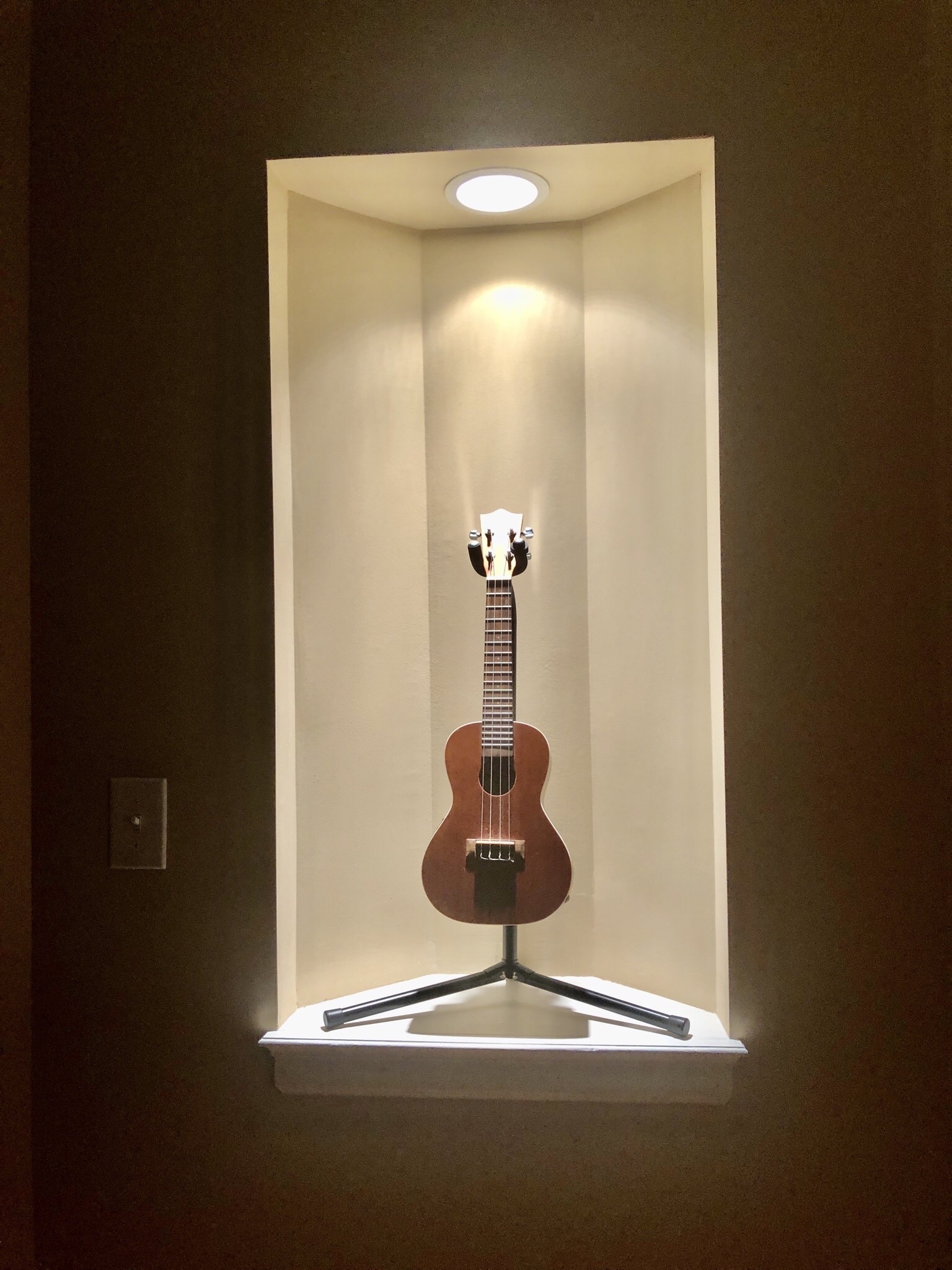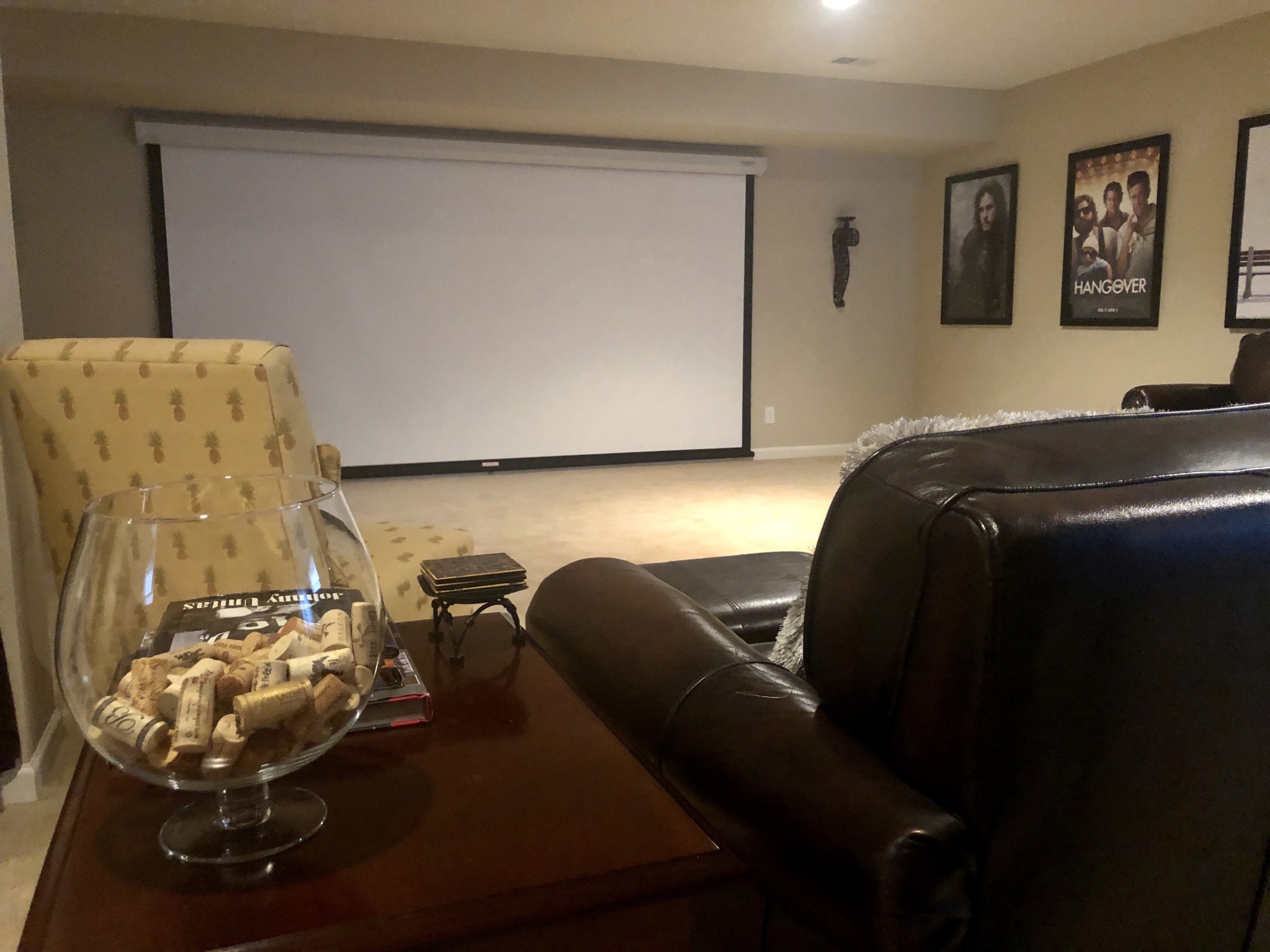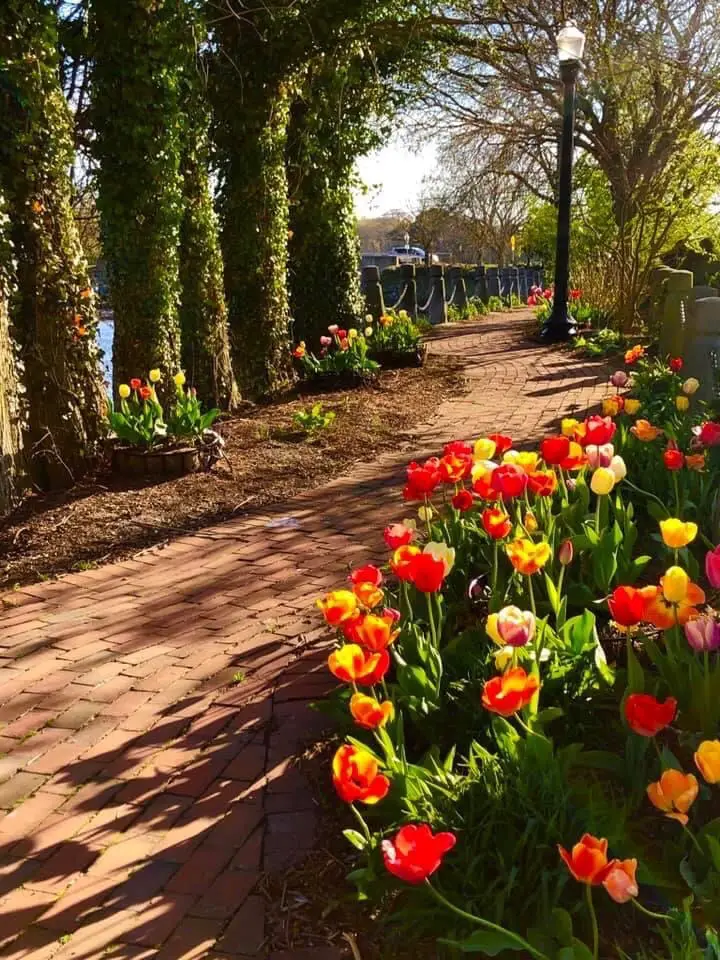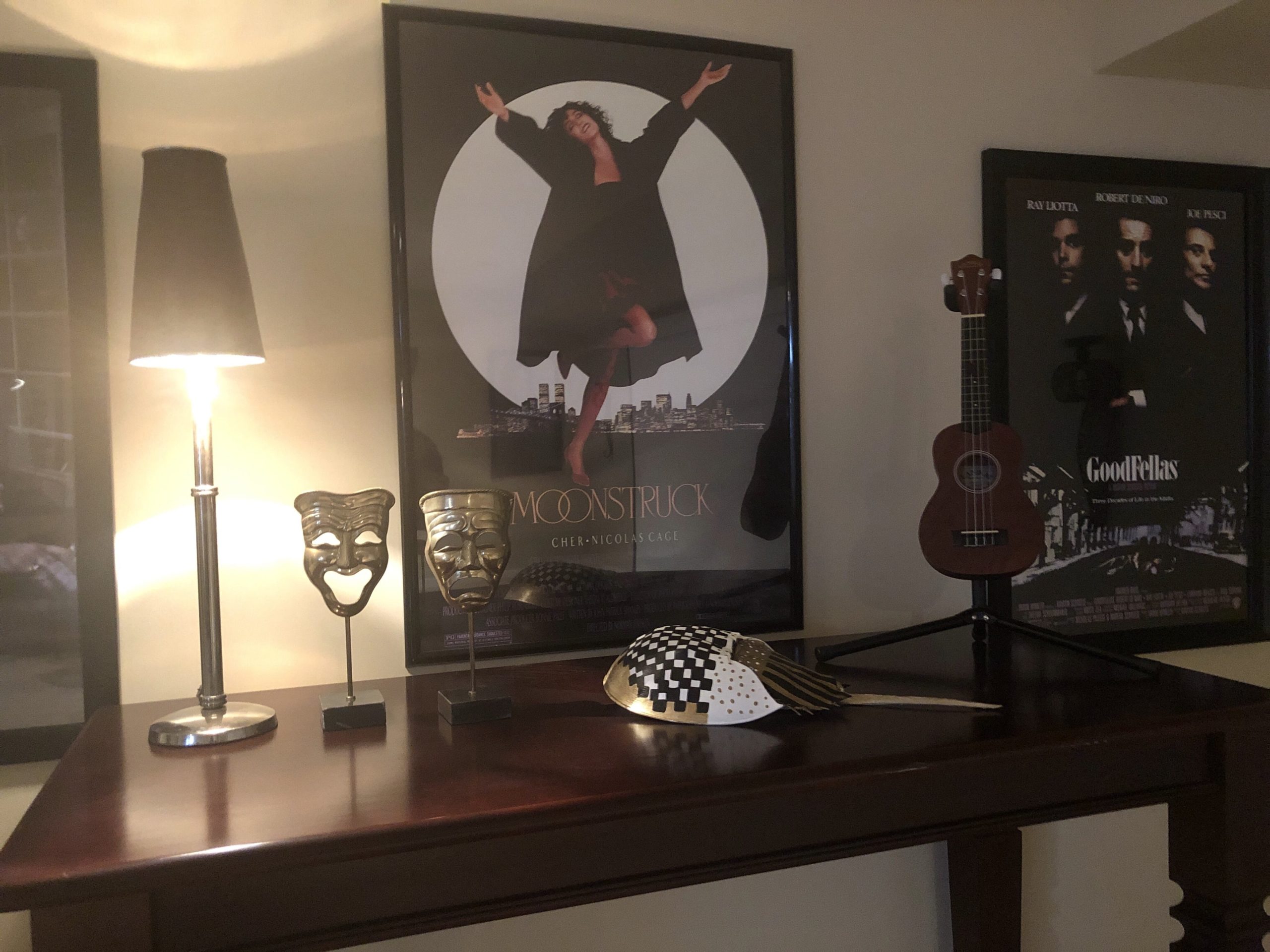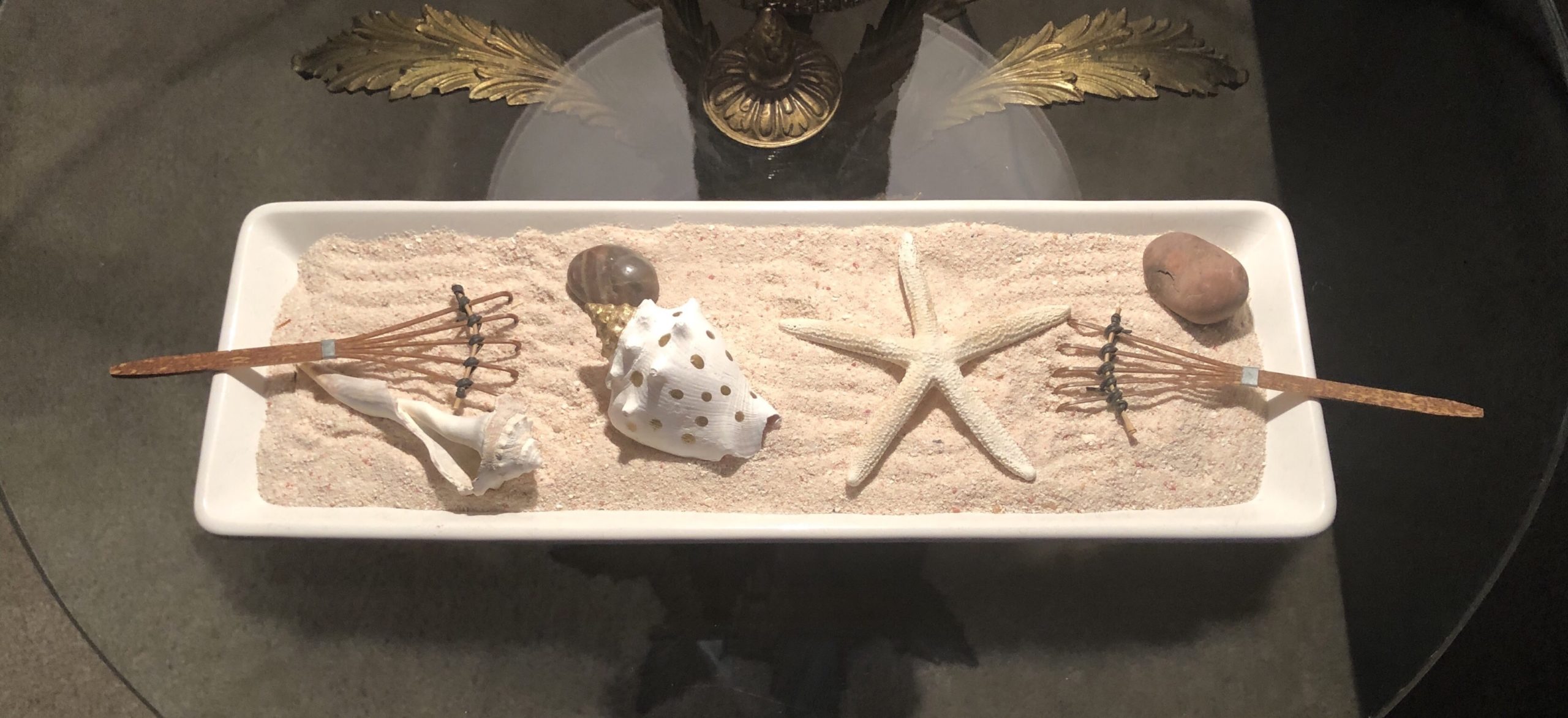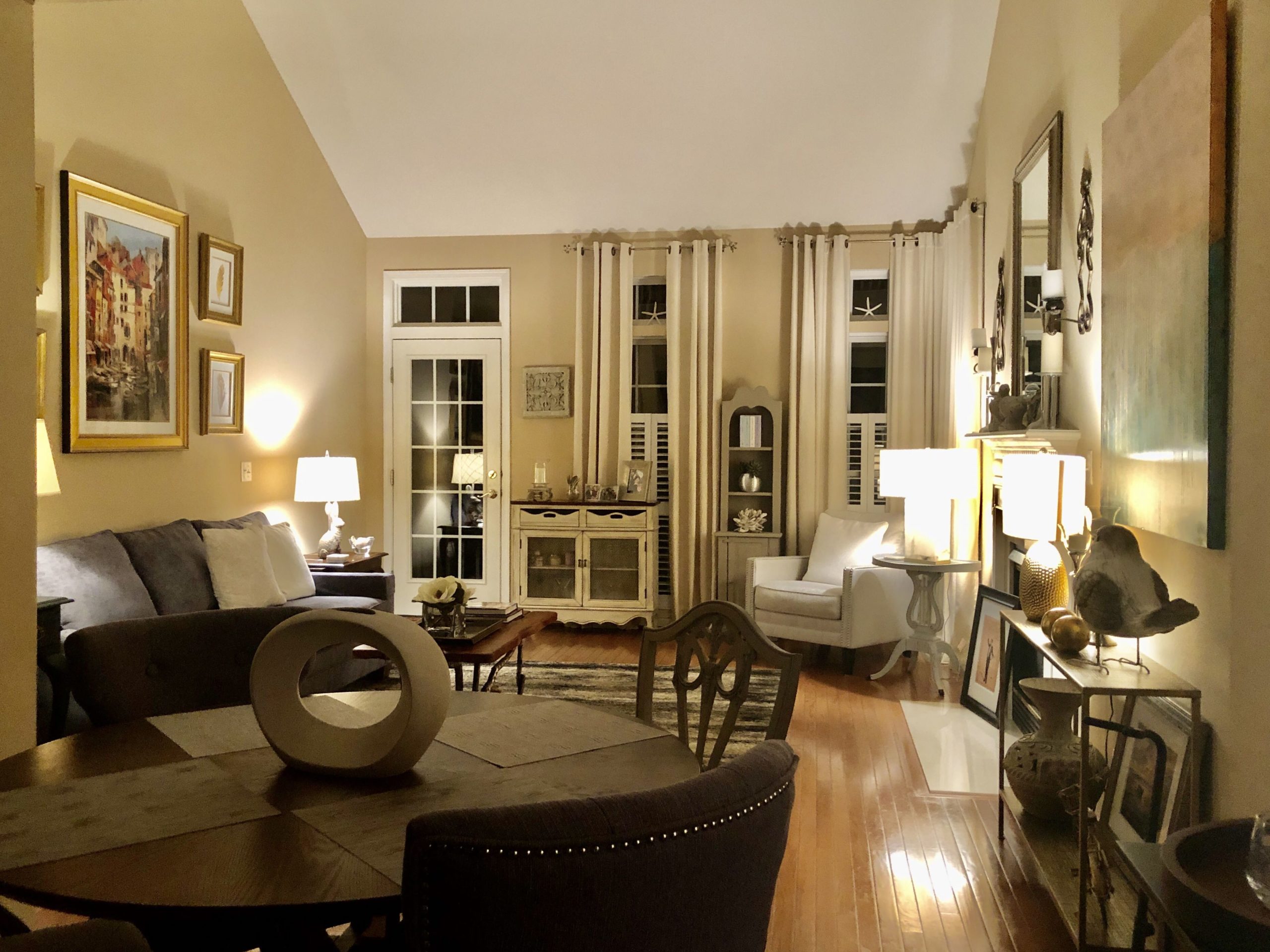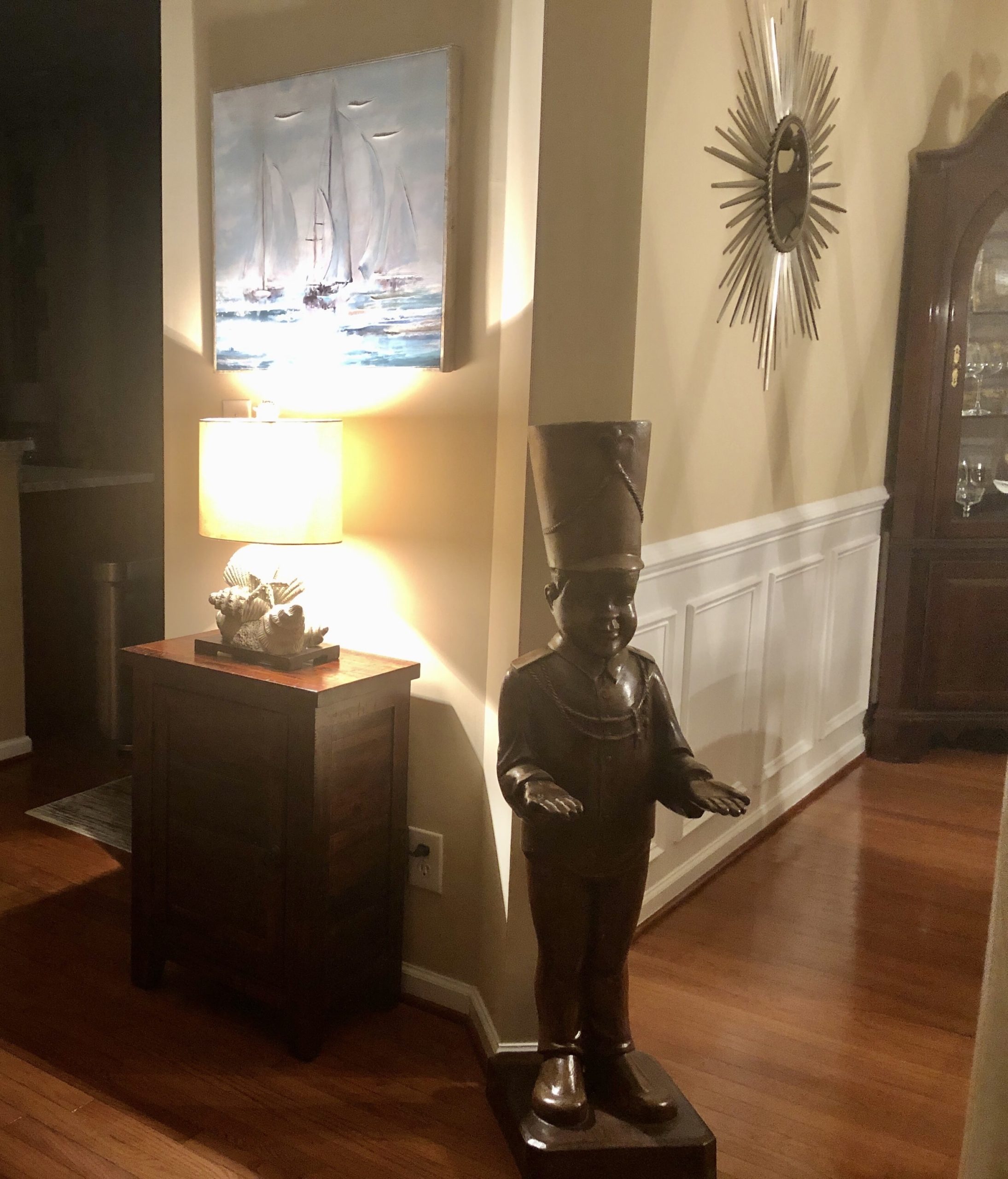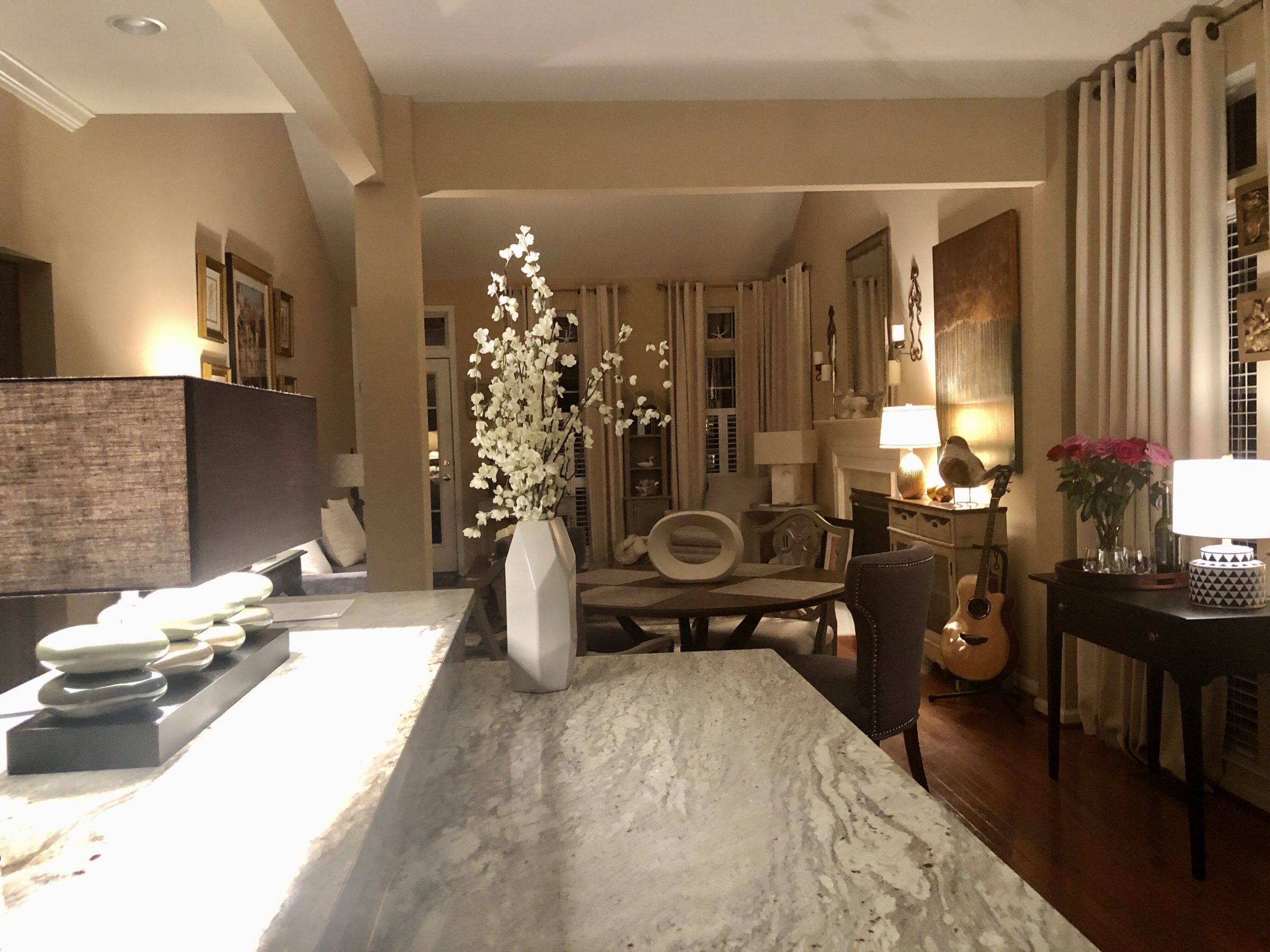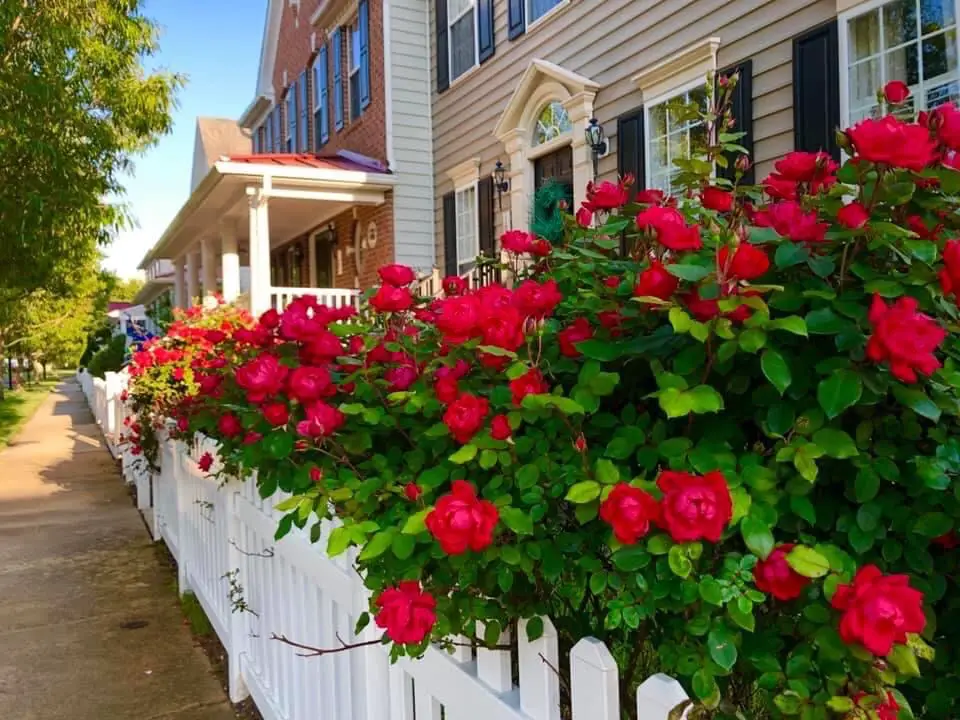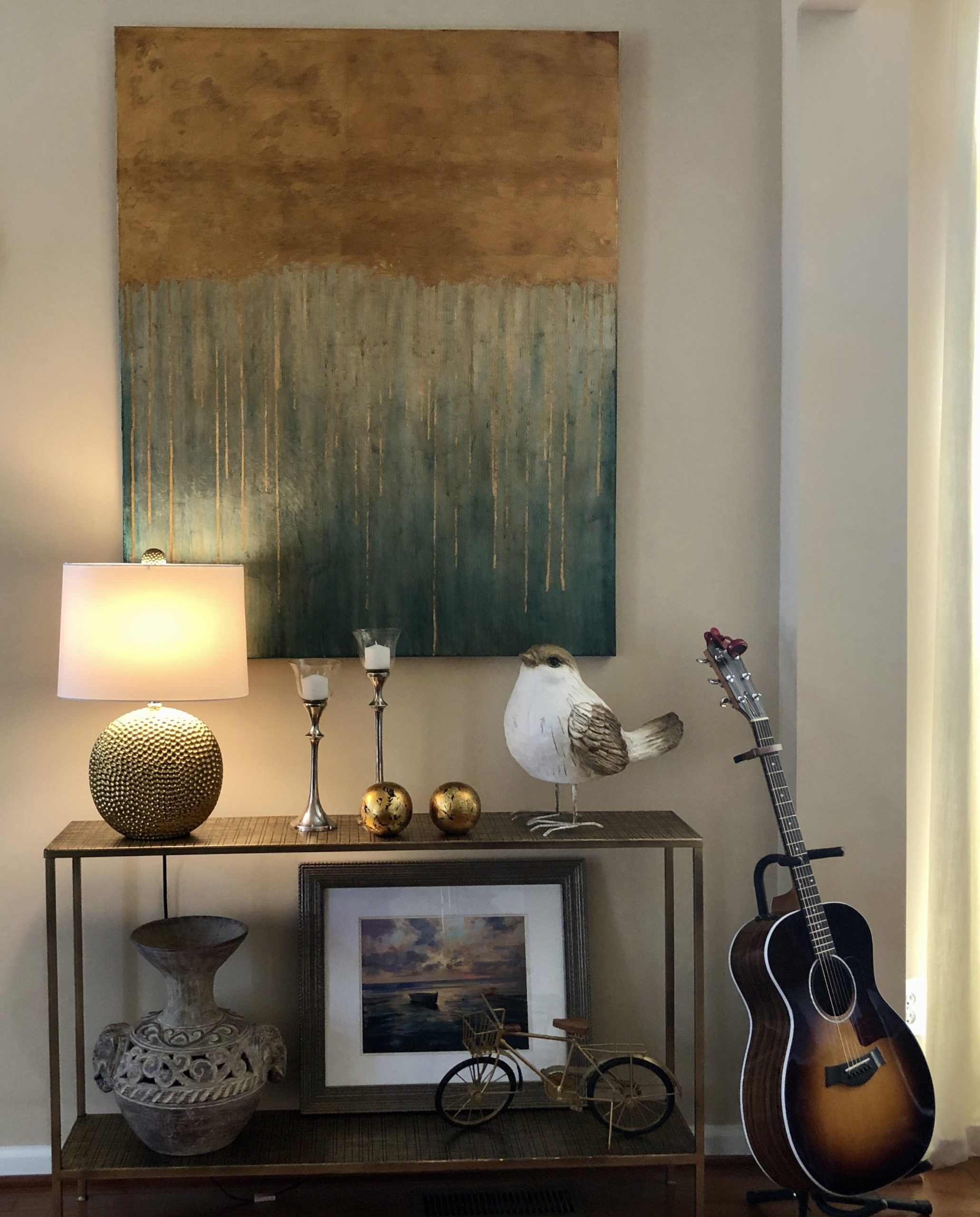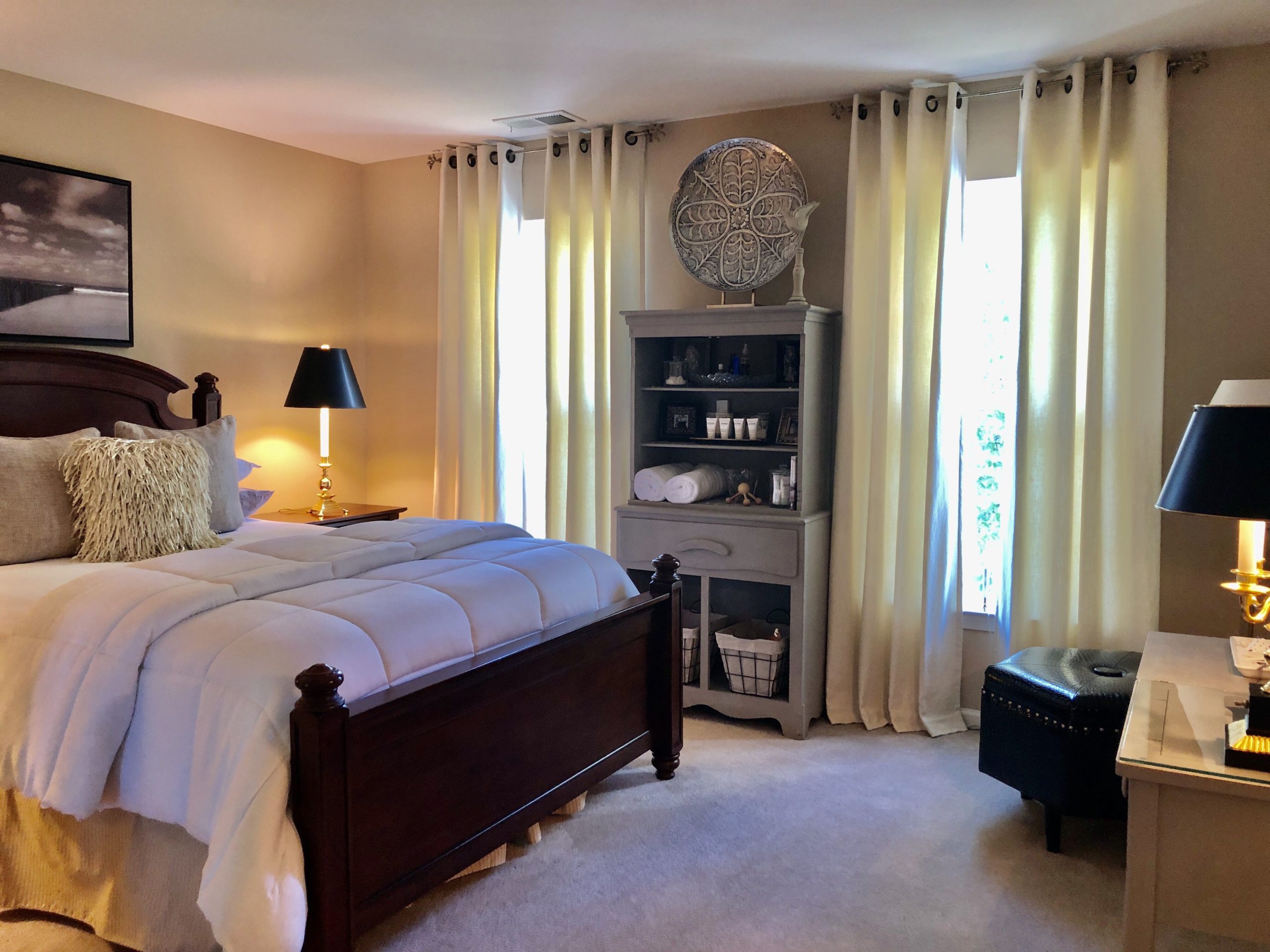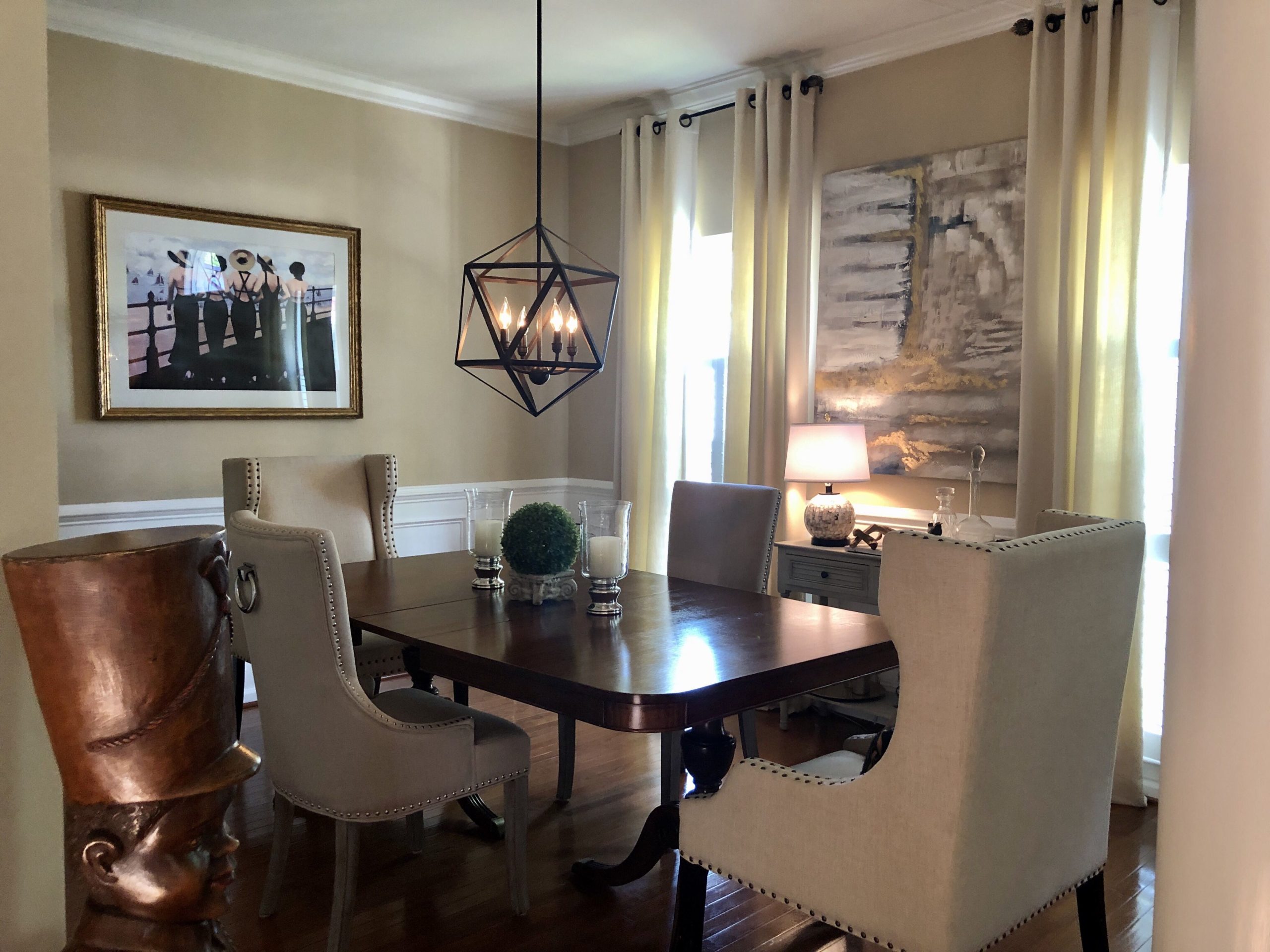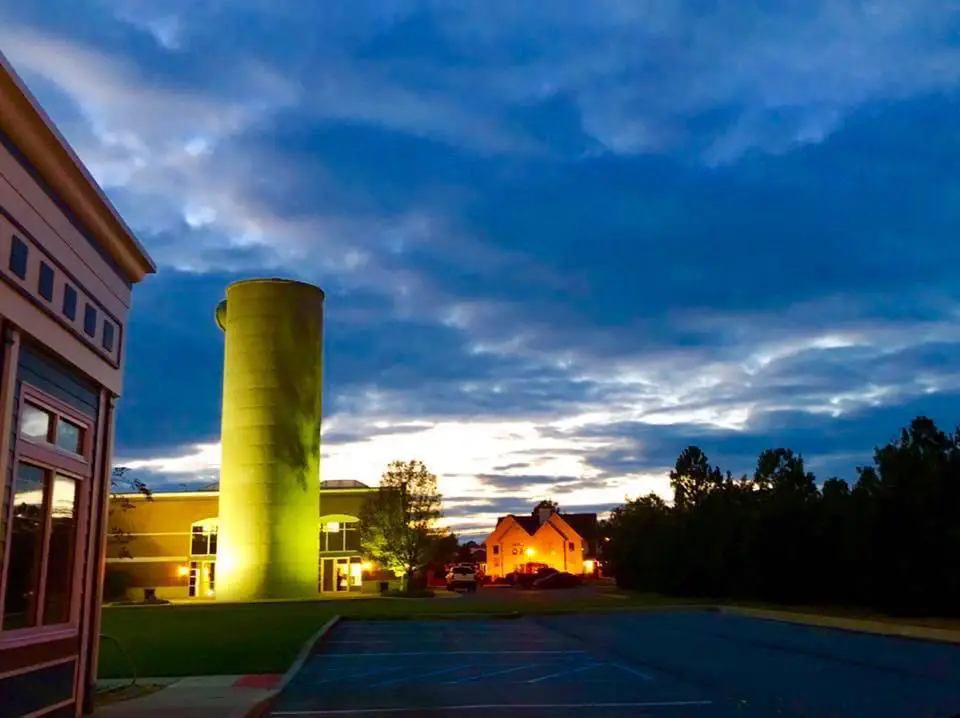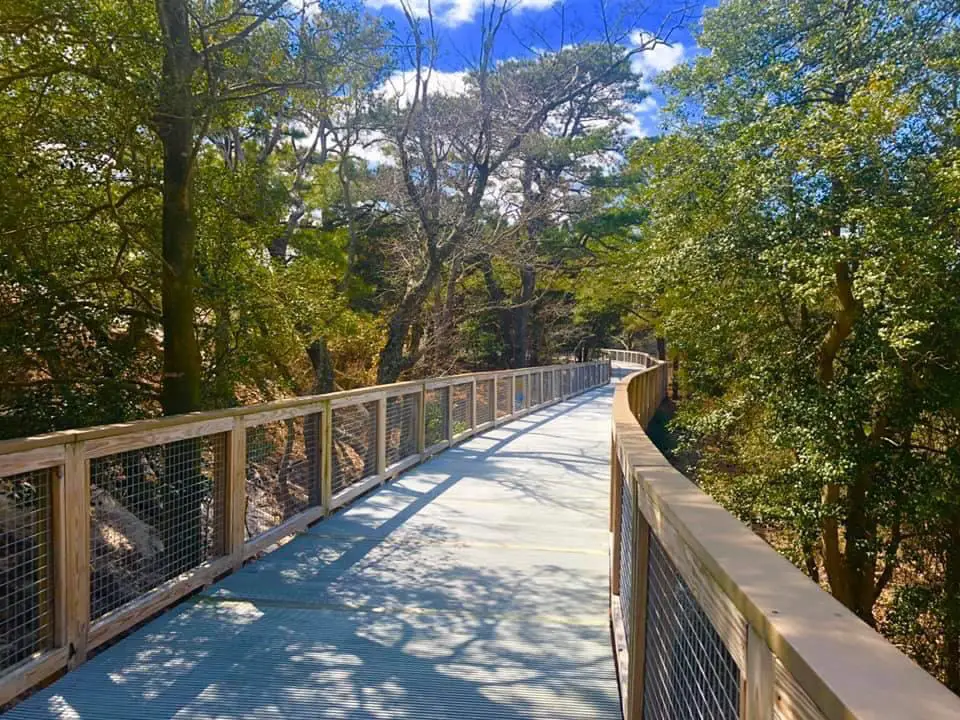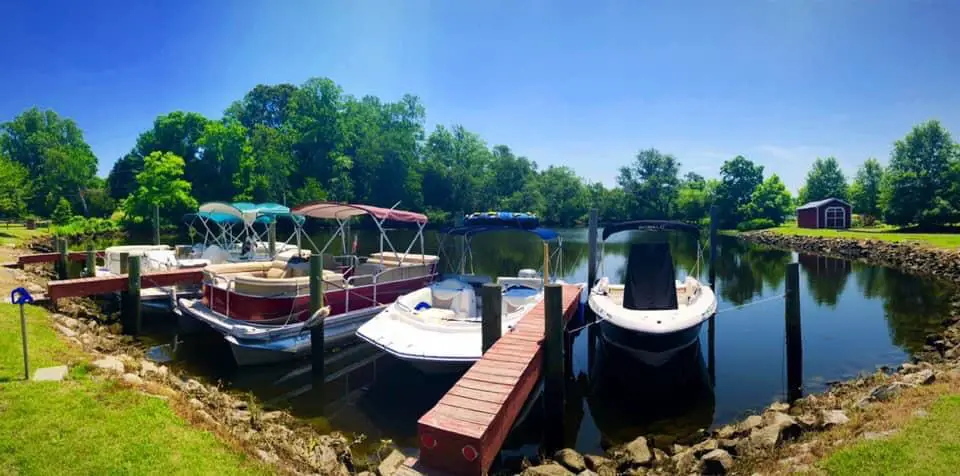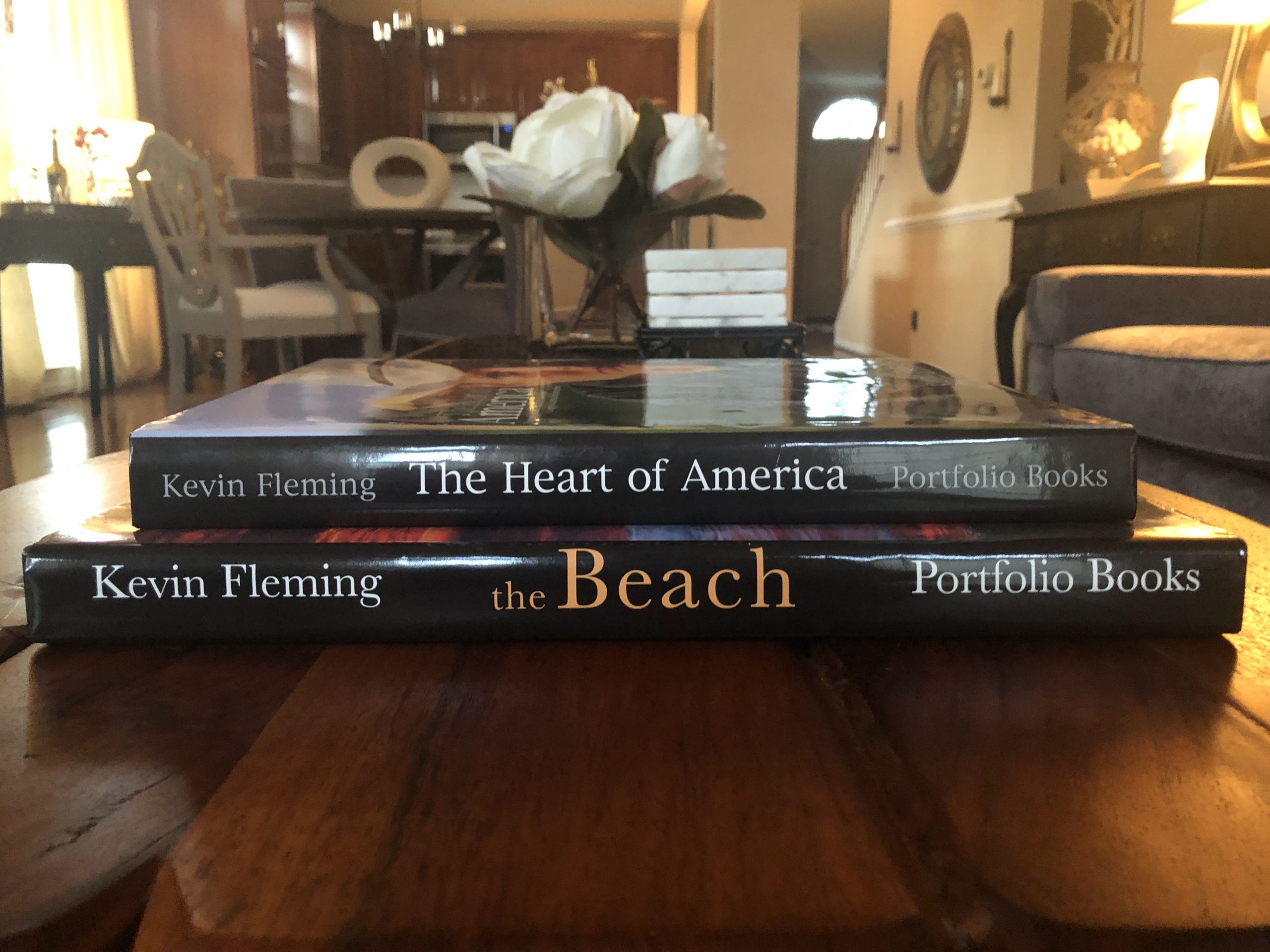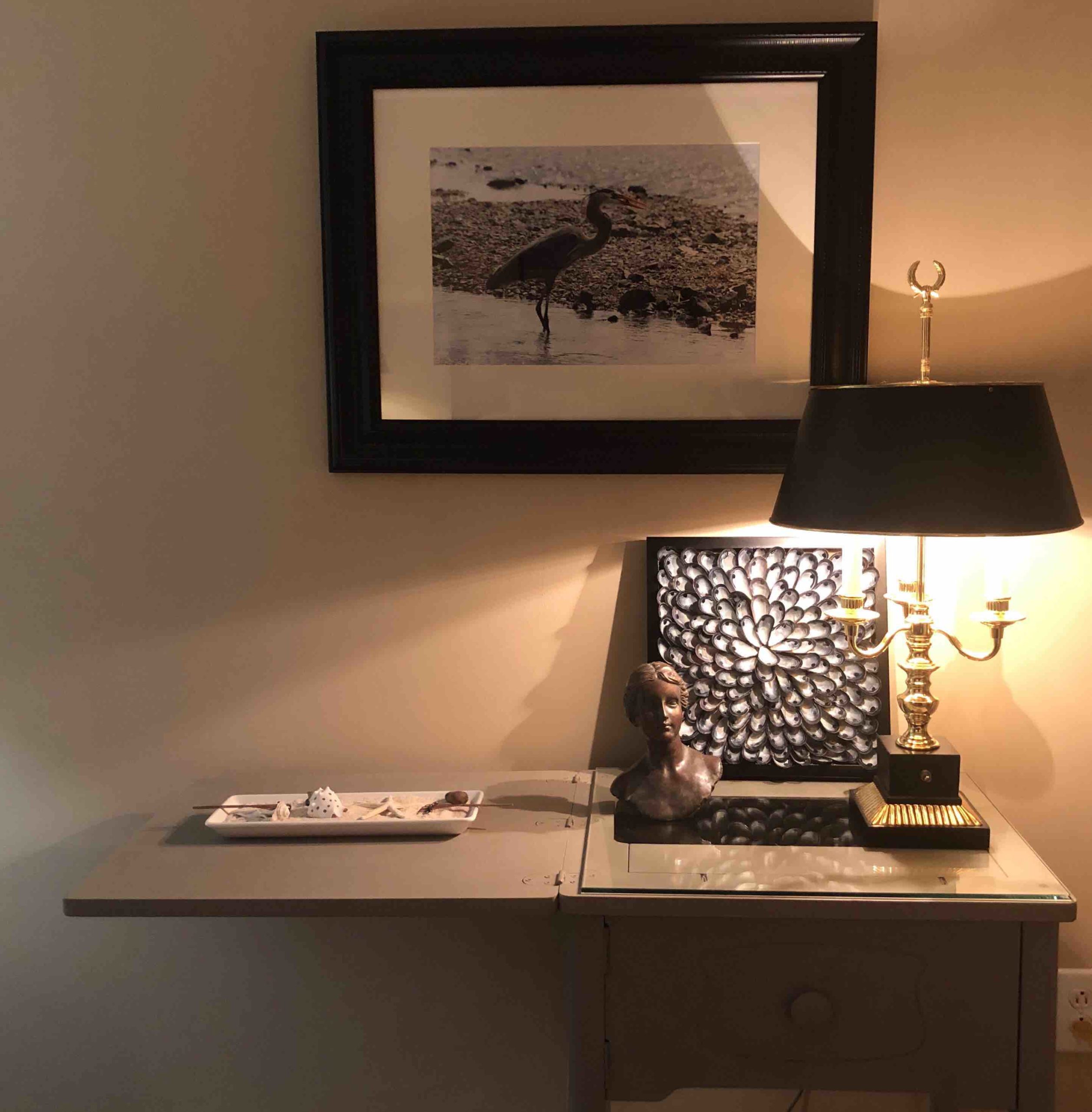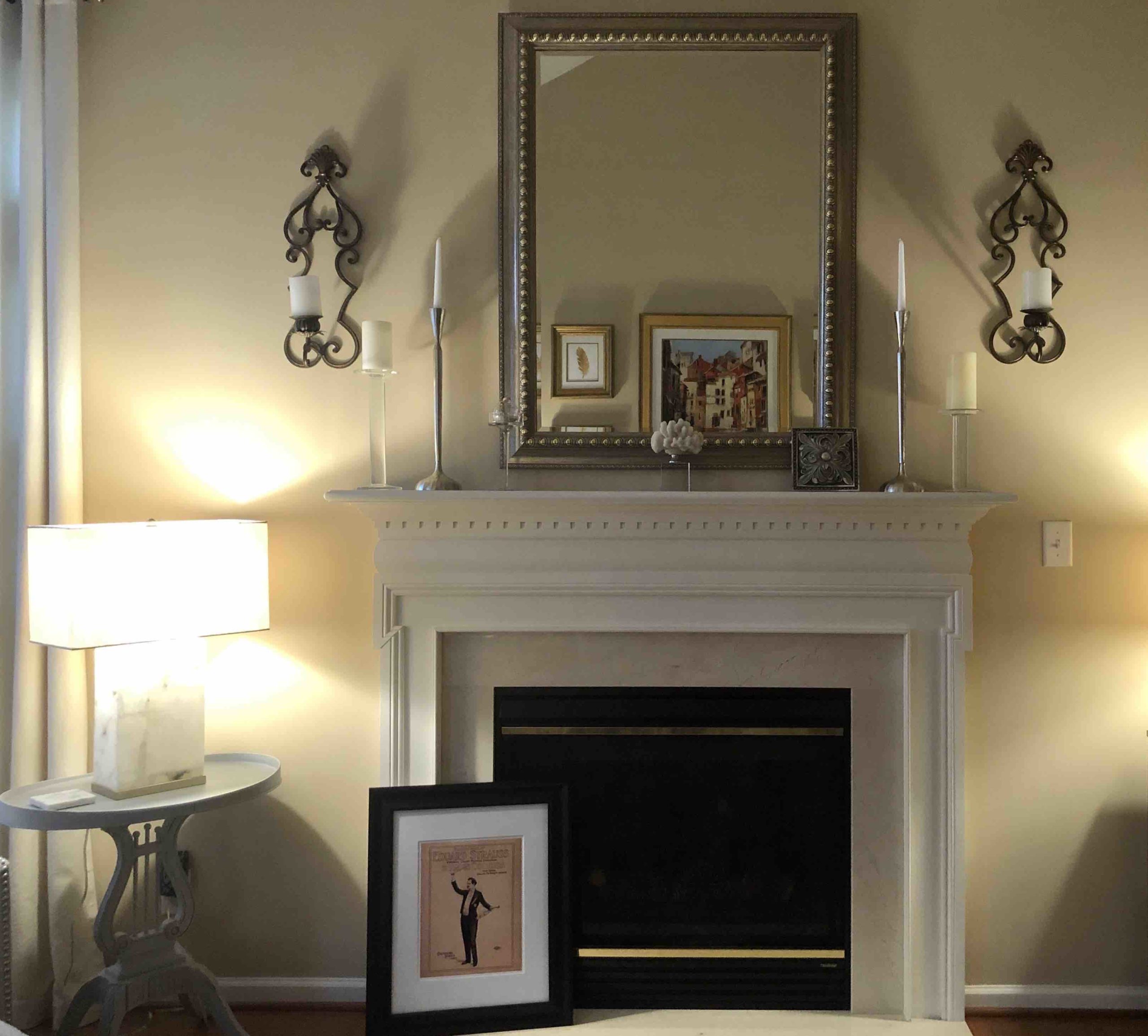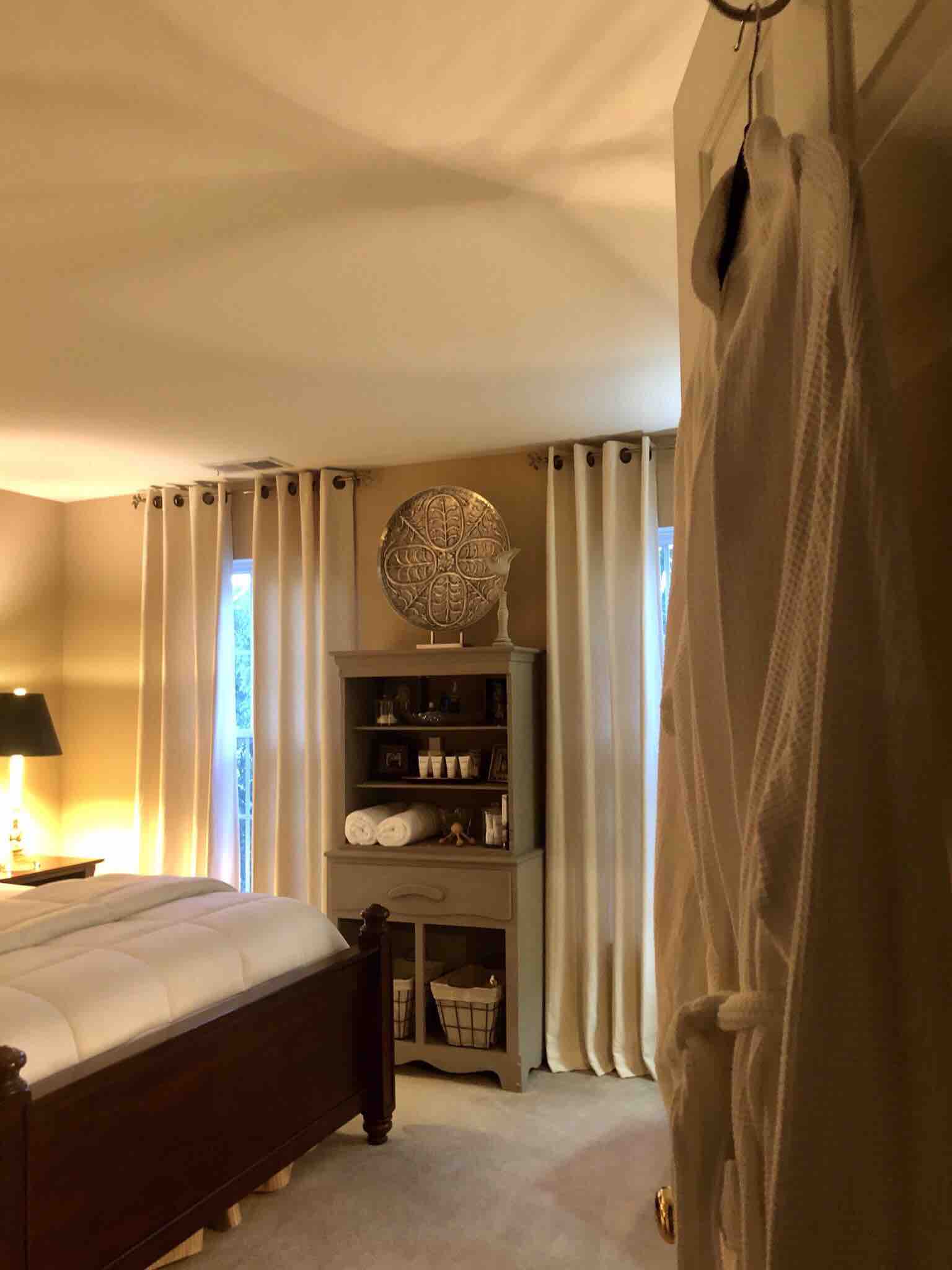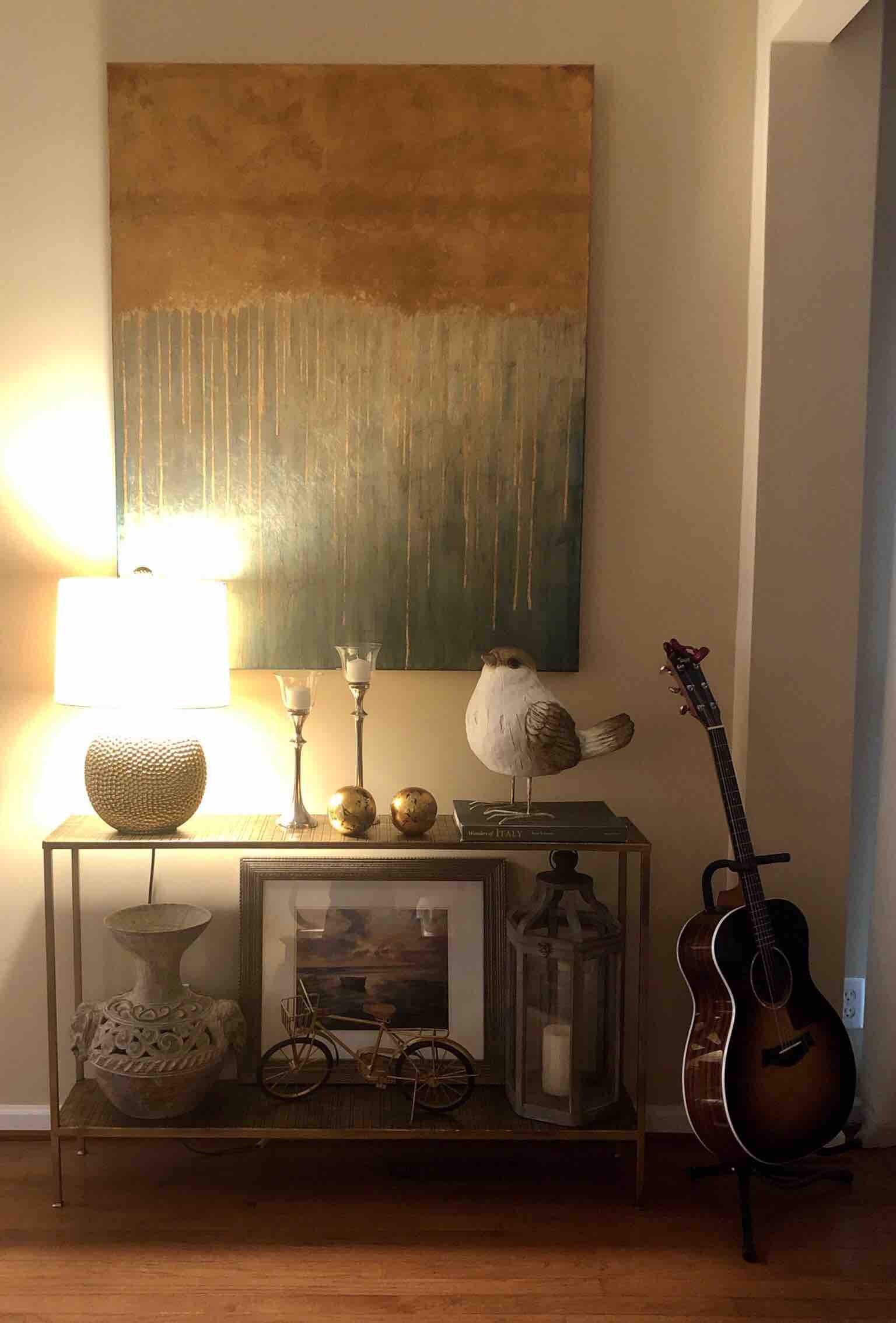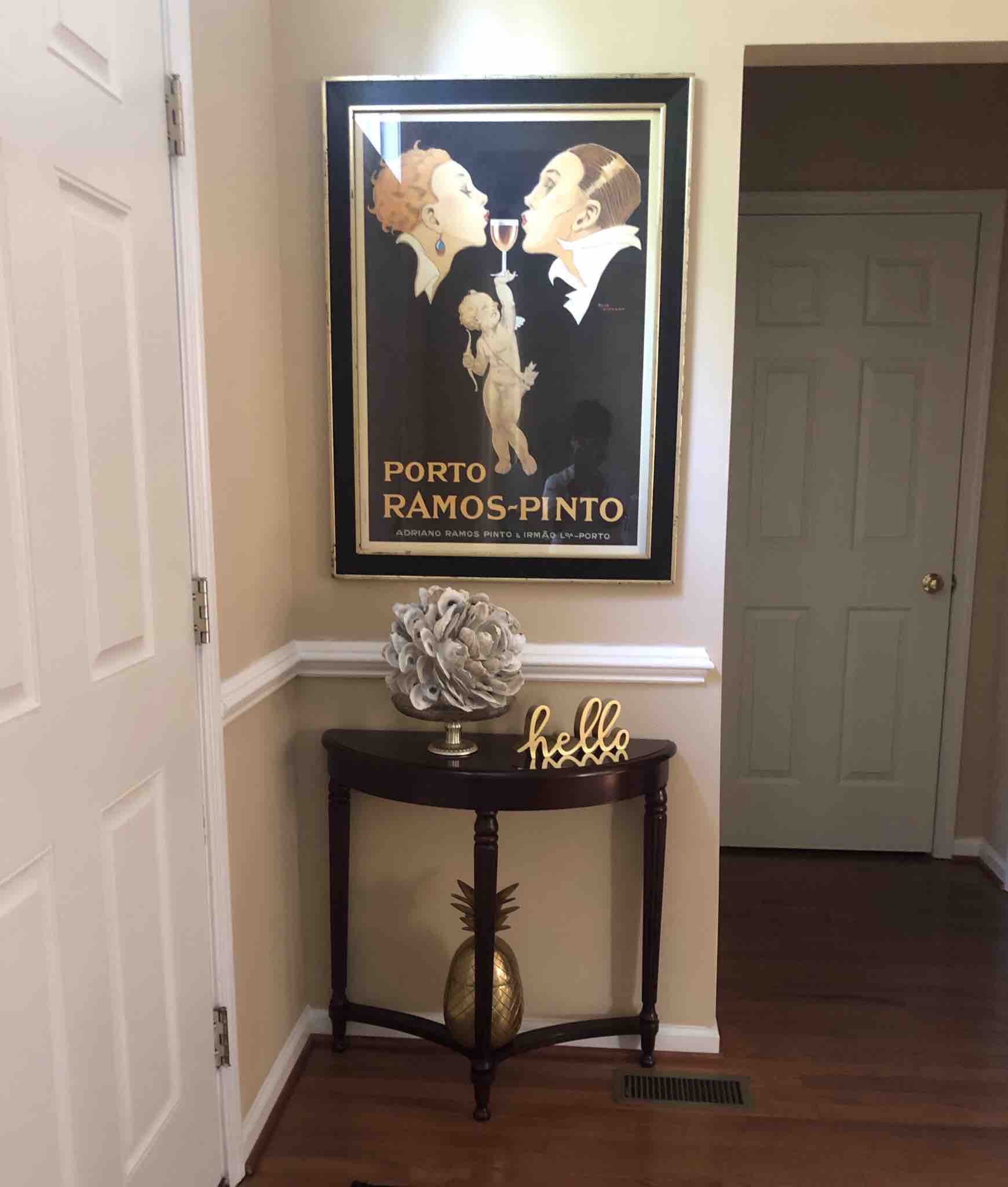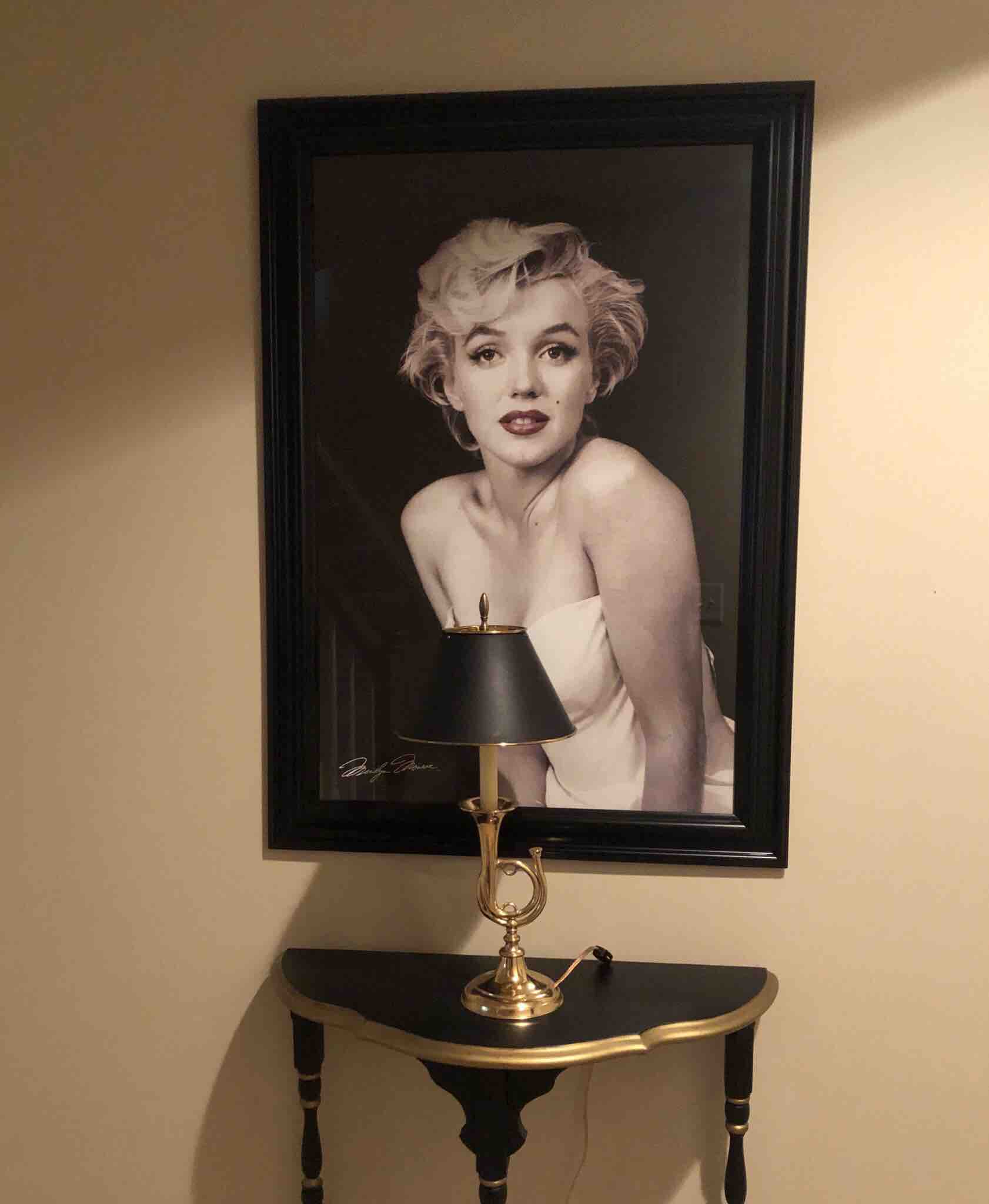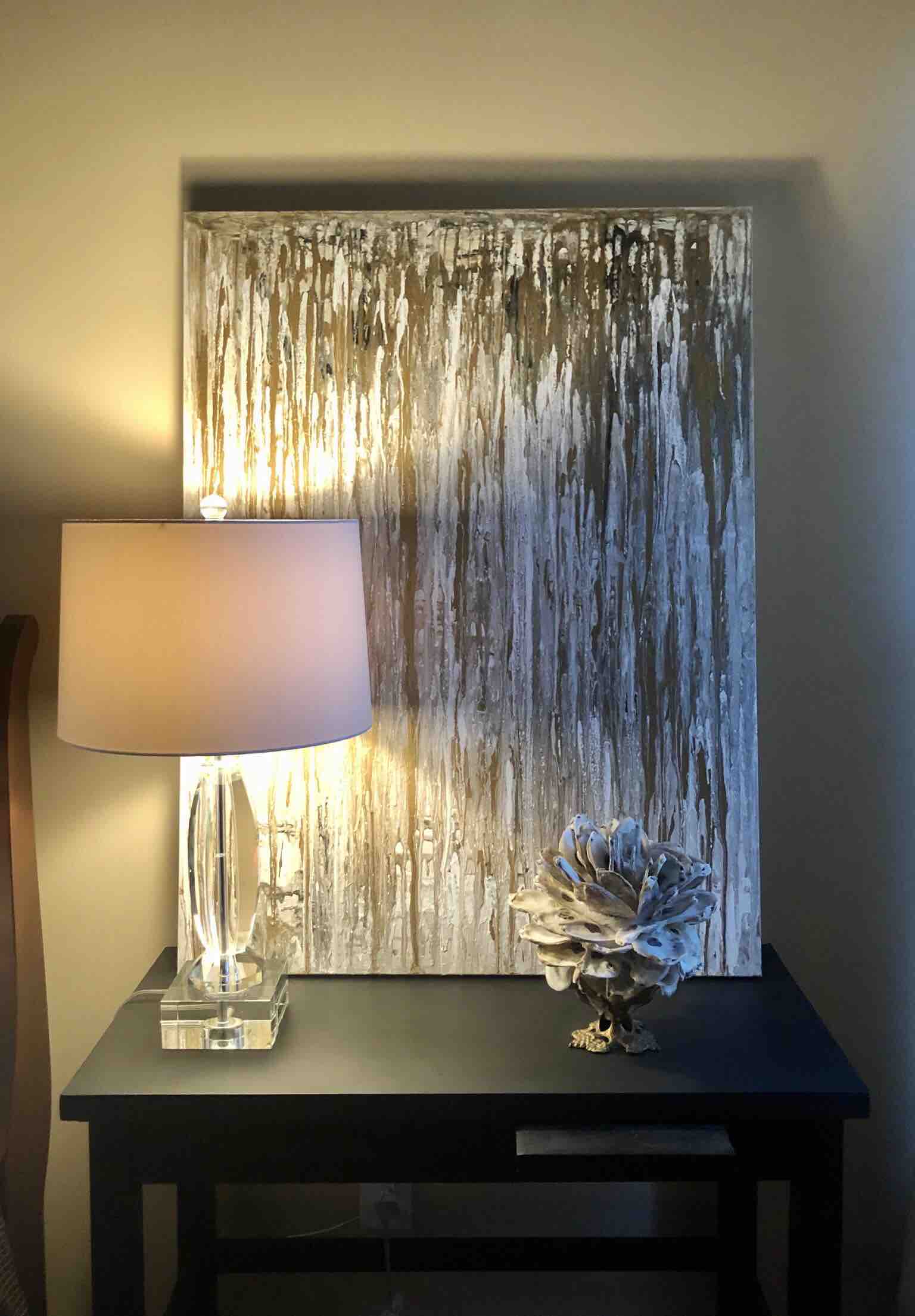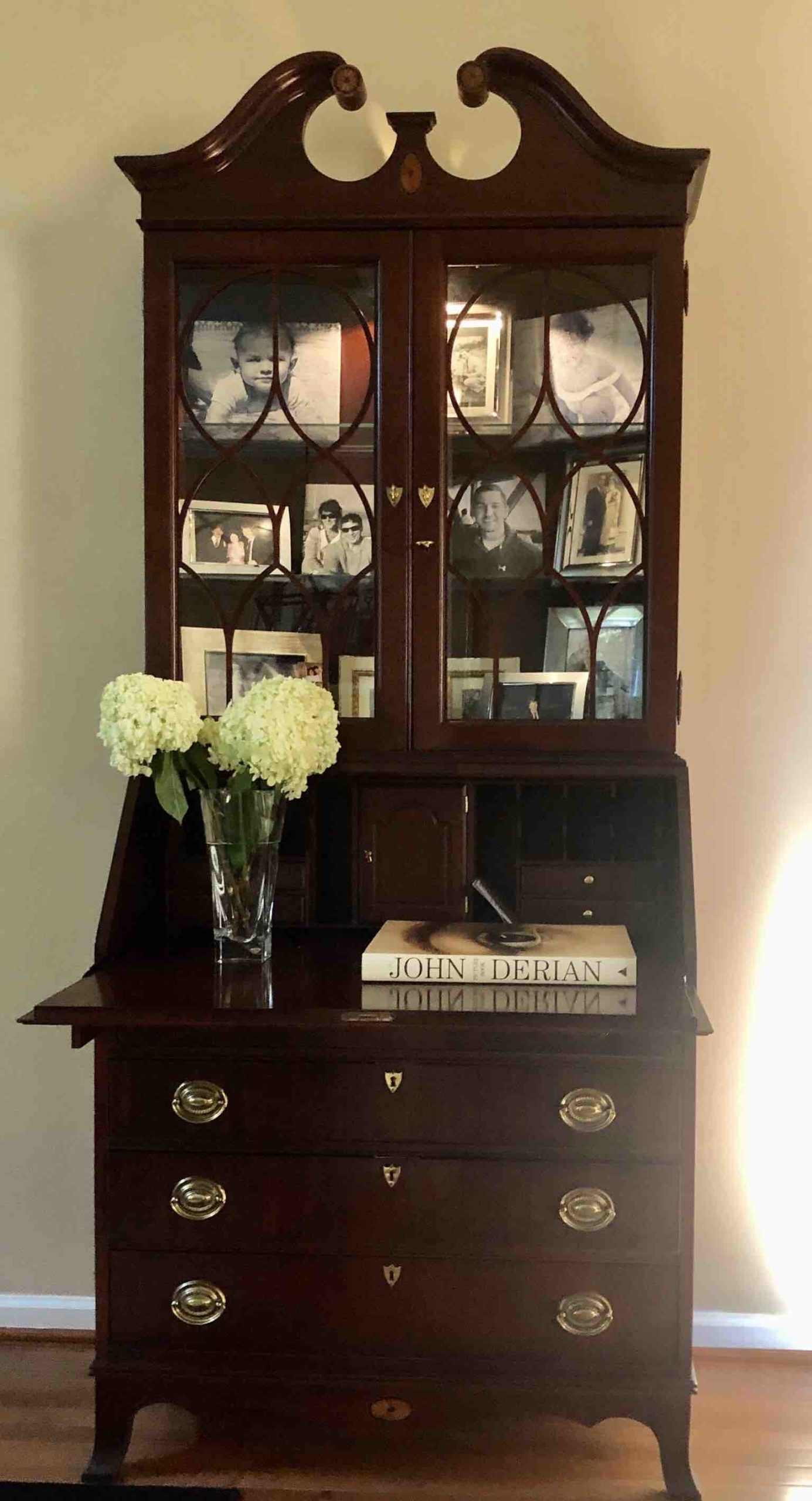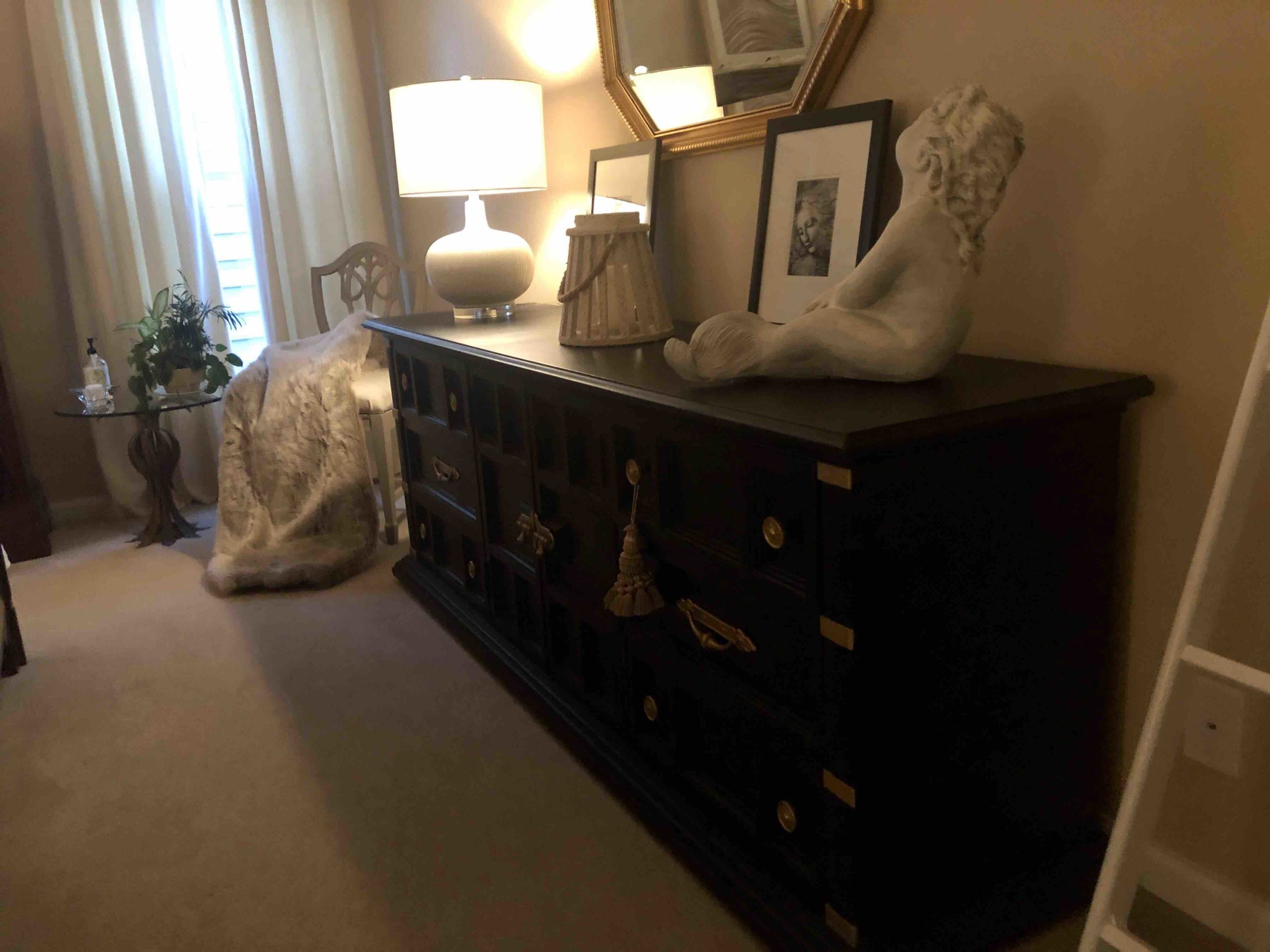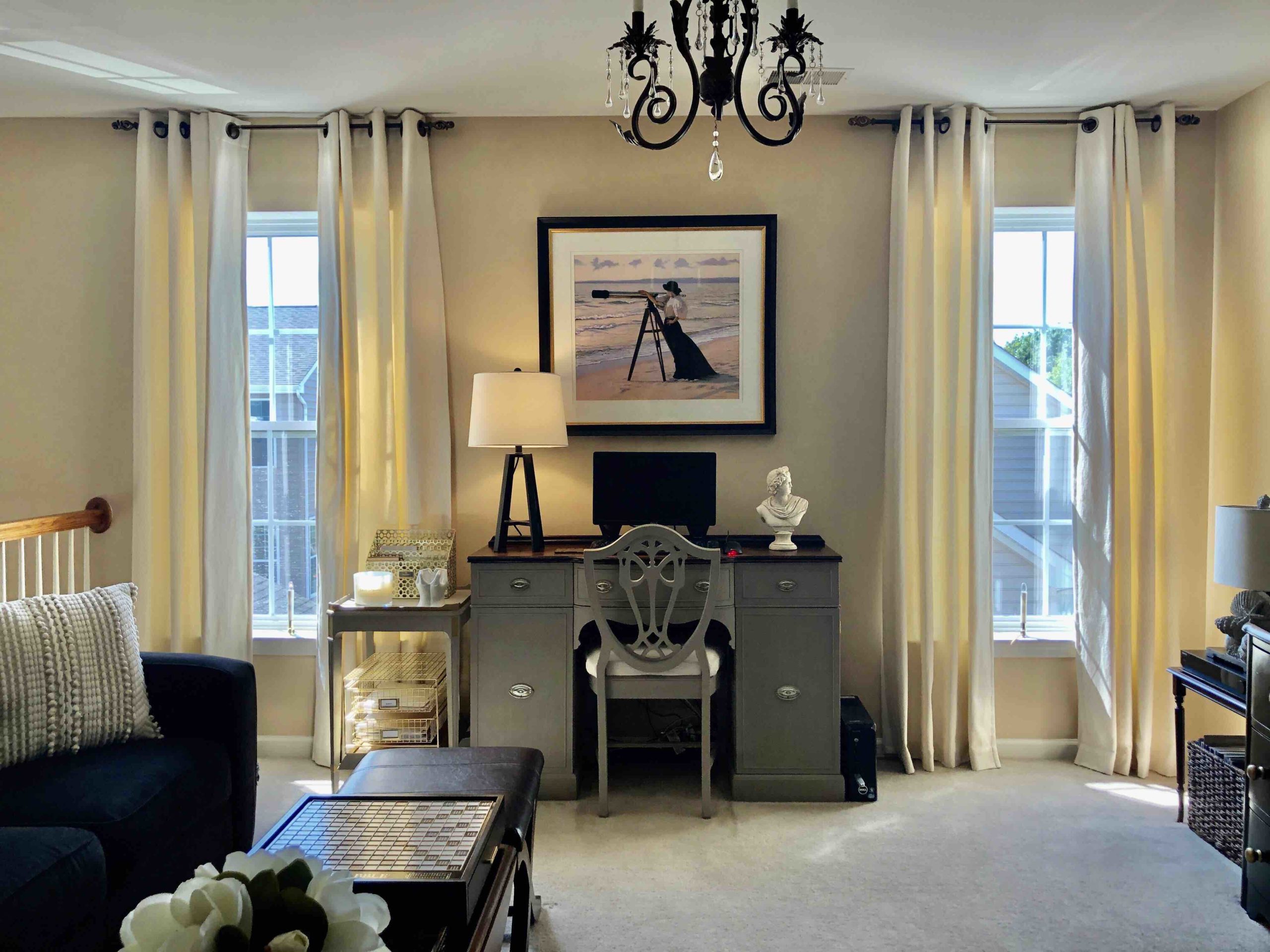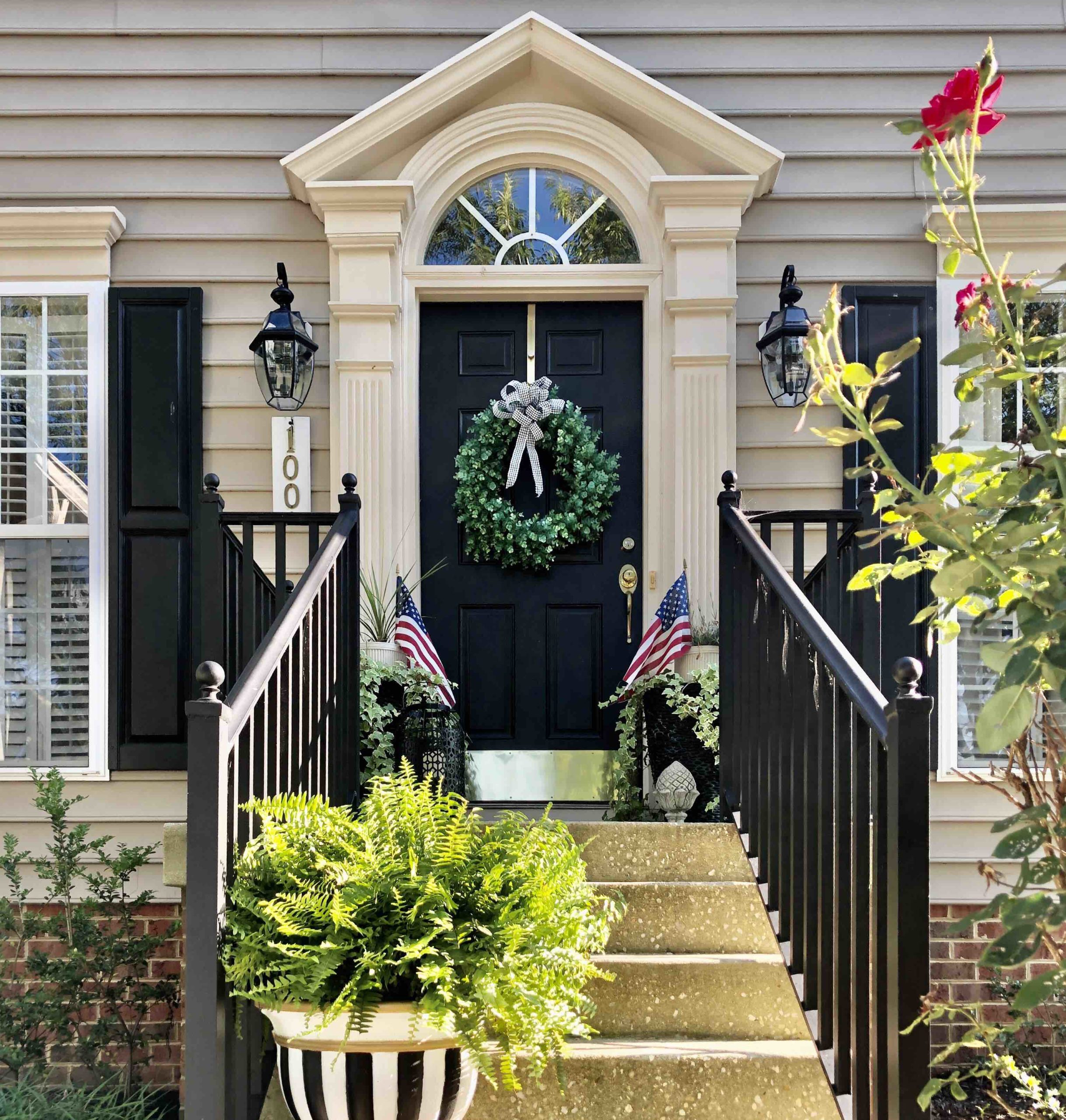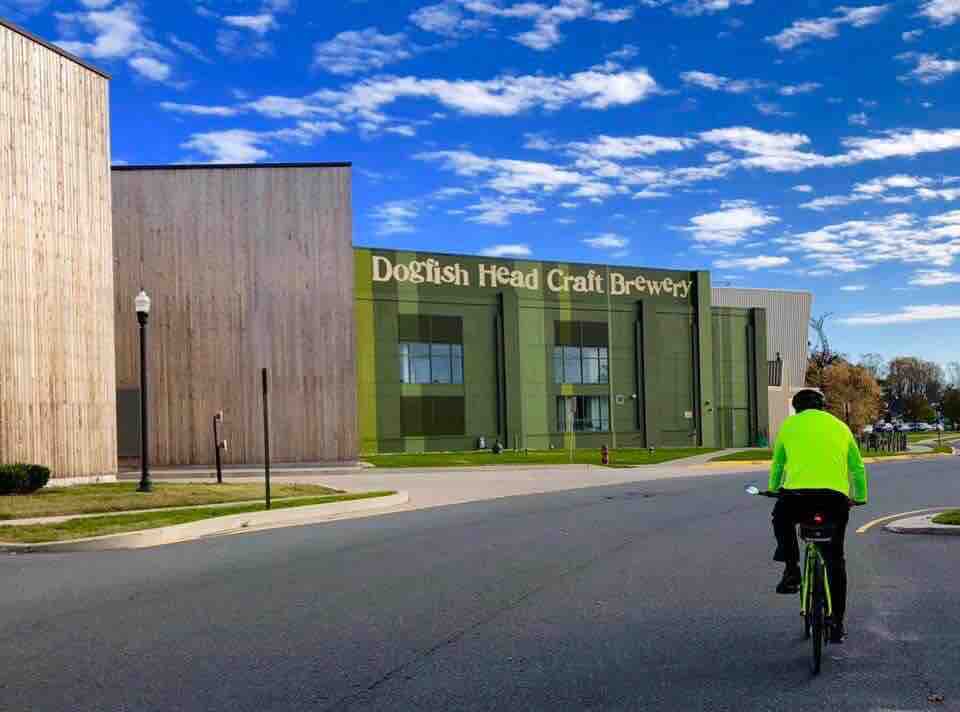 Name: Elaine and Joe
Location: Milton, Delaware
Home Type: Townhouse (3 bedrooms)
Home Status: Vacation home for 10 years, now current – lived in for 2.5 years – Purchased
Size: 2700 square feet
Career: Healthcare Admin
Flowers line the way both in and out of the picket-fenced yards in Cannery Village that is home to the Dogfish Head Brewery in Milton and has a river that runs through town.   When you see the stairs to the front door, you get an idea of what you'll find inside.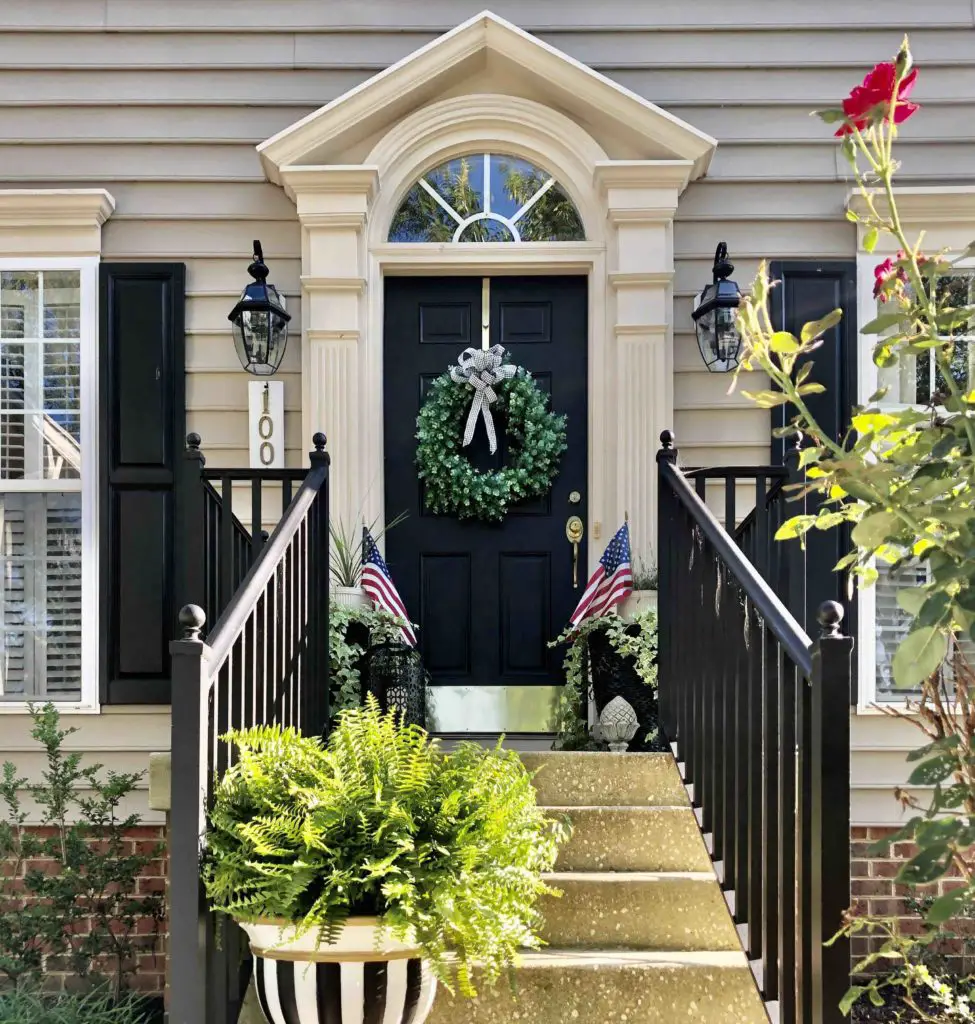 Making your way up the steps to the door, you pass welcoming planters that are subtle statement pieces in their own right. Even before entering her home, you get a sense of the style that awaits you.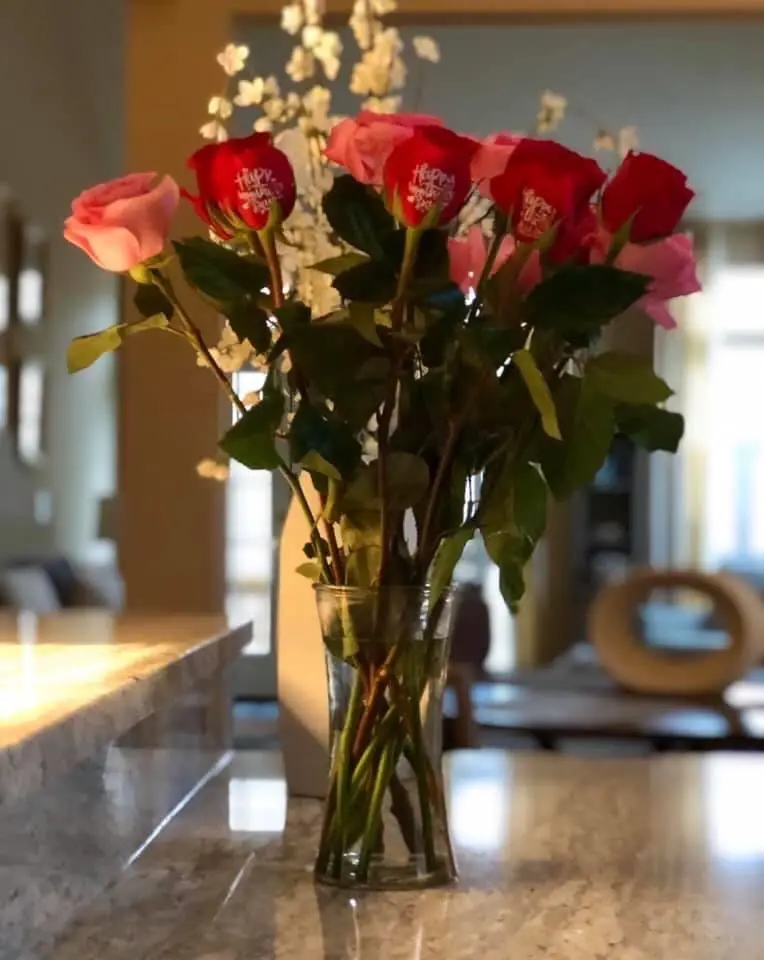 Traditional Delaware Townhouse Meets Casual
In 2017, Elaine and her husband moved from Maryland into their Delaware townhouse, which had been their vacation home for the previous ten years.
"Downsizing from a large single-family home to a townhouse was difficult. The challenge was inventorying both homes-Purging items, repurposing old furniture and maneuvering pieces to come up with decor that was fresh and purposeful, yet included older pieces handed down through the years from family members," Elaine says.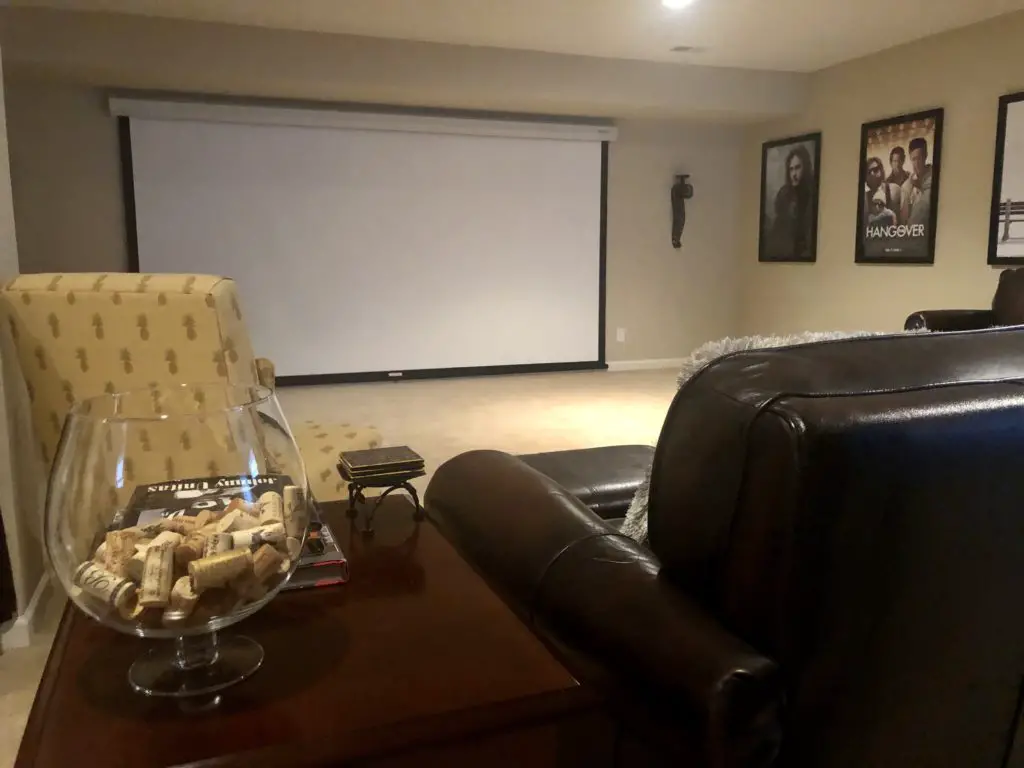 Elaine's Delaware townhouse embraces soft lighting and cool colors. You'll see a lot of yellows, golds, and grays mixed with neutral hues that allow for focus to easily gravitate toward the few statement pieces displayed around the home.
Elaine describes her style as "transitional — traditional pieces mixed with casual and modern" Carefully choosing these pieces has helped make the smaller space easier to maintain for the couple.
Learning to Maximize Space
Speaking on downsizing and the adjustments they made to their Delaware townhouse, Elaine explains, "the dining room is ample size, however, the kitchen, eat-in area, and living room are all open and much smaller than what we were accustomed to. We had to maximize our space, given the design of the first floor and limited counter and cabinet space.  In addition, the master bedroom suite comprises a large amount of the first-floor square footage. The second story loft accommodates a sitting area with a television and desk. The recreation room in the finished basement has ample space for a large projector screen. We do utilize every room in this home."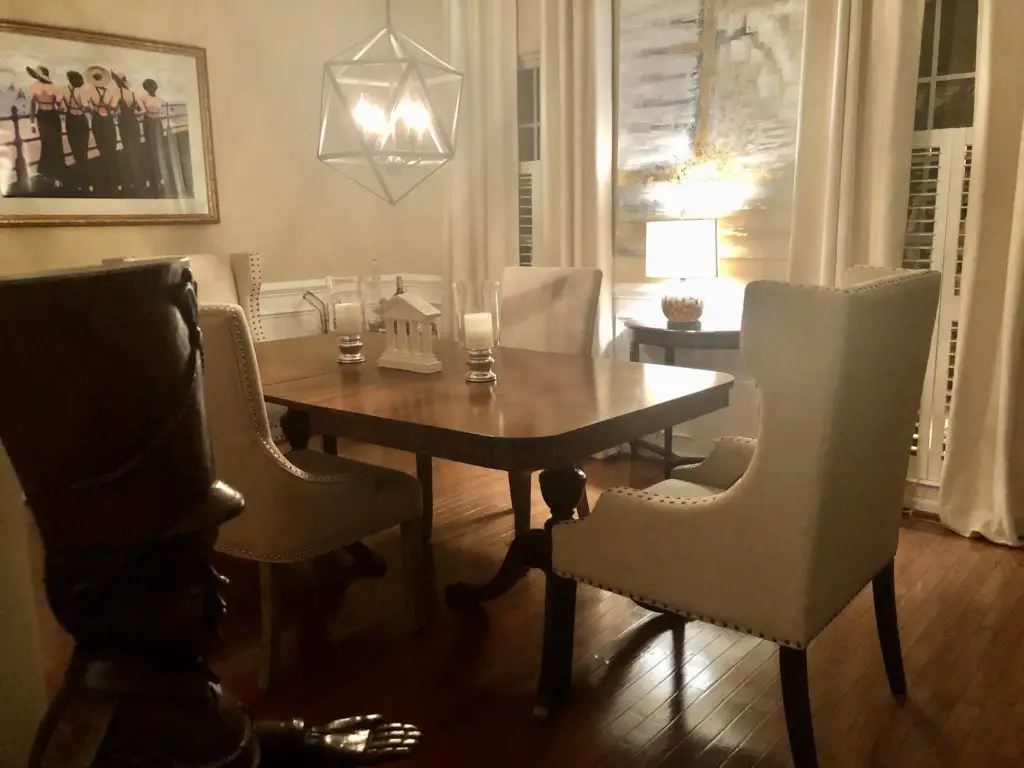 DIY Done Right
Elaine finds unique ways to repurpose her favorite pieces or even the ones passed down.
For example, she chalk-painted her mother's sewing machine into a small desk for one of the bedrooms. Her parent's first kitchen hutch is now a spa cabinet.
Another such repurpose in their Delaware townhouse was their buffet table that was originally in the dining room of their previous home. It has since been partially chalk-painted and now serves as a desk in the loft.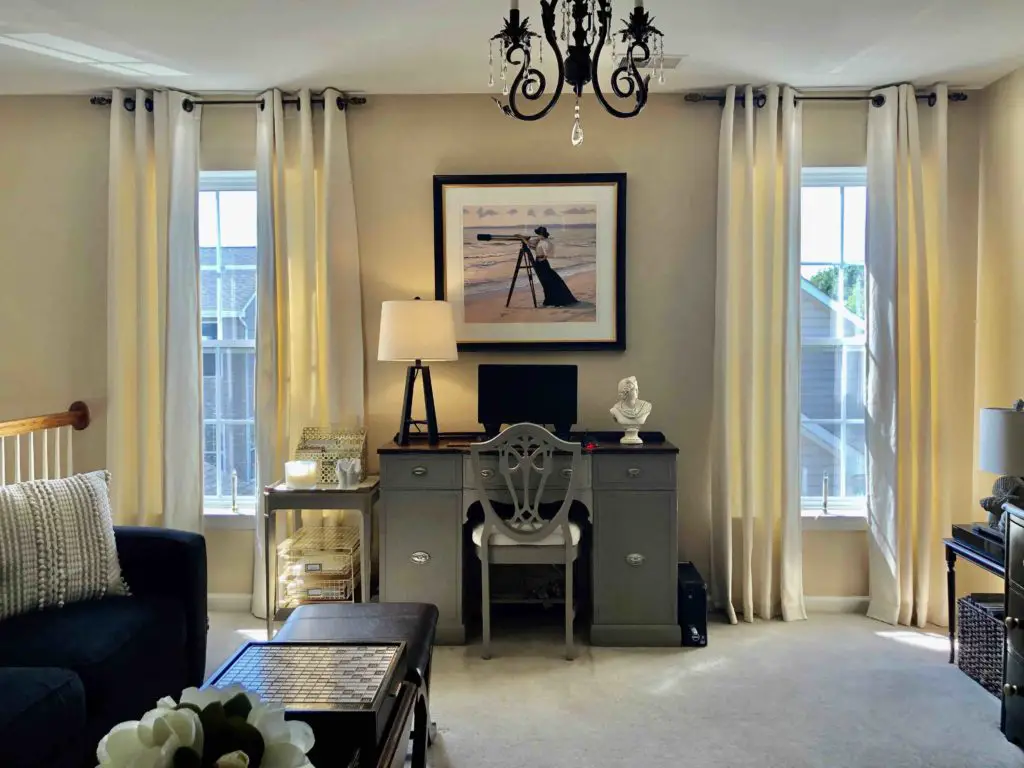 Elaine told us about some changes she made, "We added upholstered chairs to our mahogany dining room table.  We brought in a Pier One abstract as well as lighting from Lowes for some modern touches. Some old pieces were painted black and serve as display tables for photos, a dry bar, and storage of everyday items. I turned the upstairs linen closet into a storage area for old photo albums, yearbooks and scrapbooks, and reading books. Framed photos are another source of art. I blew up a print that someone took of my favorite aunt with her girlfriends walking down a street in Baltimore City, MD.  It represents the 40s version of 'Sex and the City.' She was a legend in her own time, living in Baltimore while commuting to New York City for work as a top executive of a major clothing manufacturer. "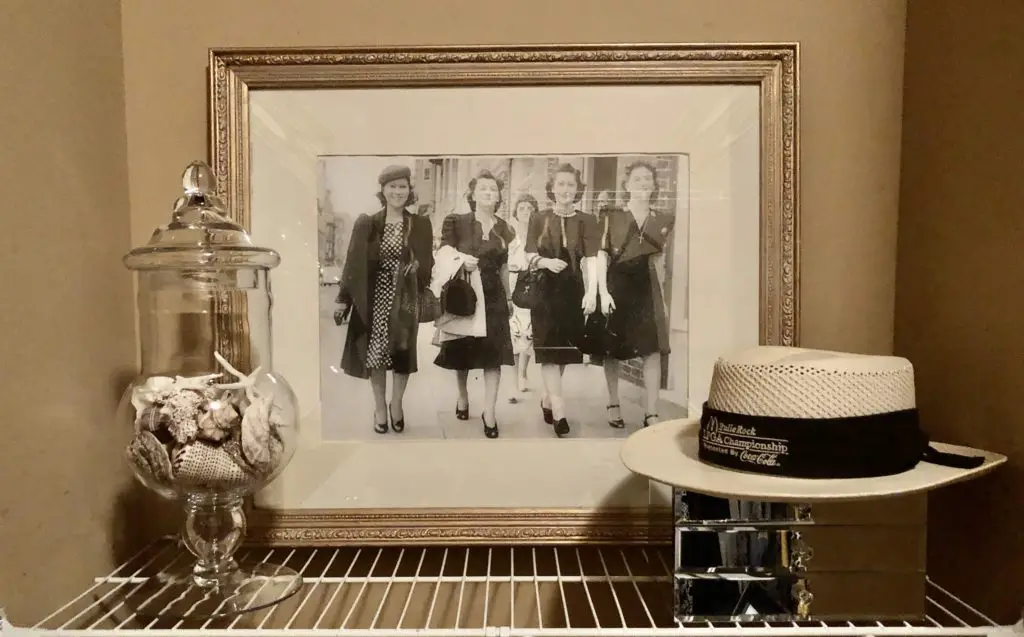 "A few coastal accent projects include a painted horseshoe crab from Broadkill Beach and oyster clusters and mussel trees with shells provided by Oyster House Brewery in Lewes and sand projects from various trips. There is also an abstract canvas pour in the bedroom," she says, describing some favorite projects to us.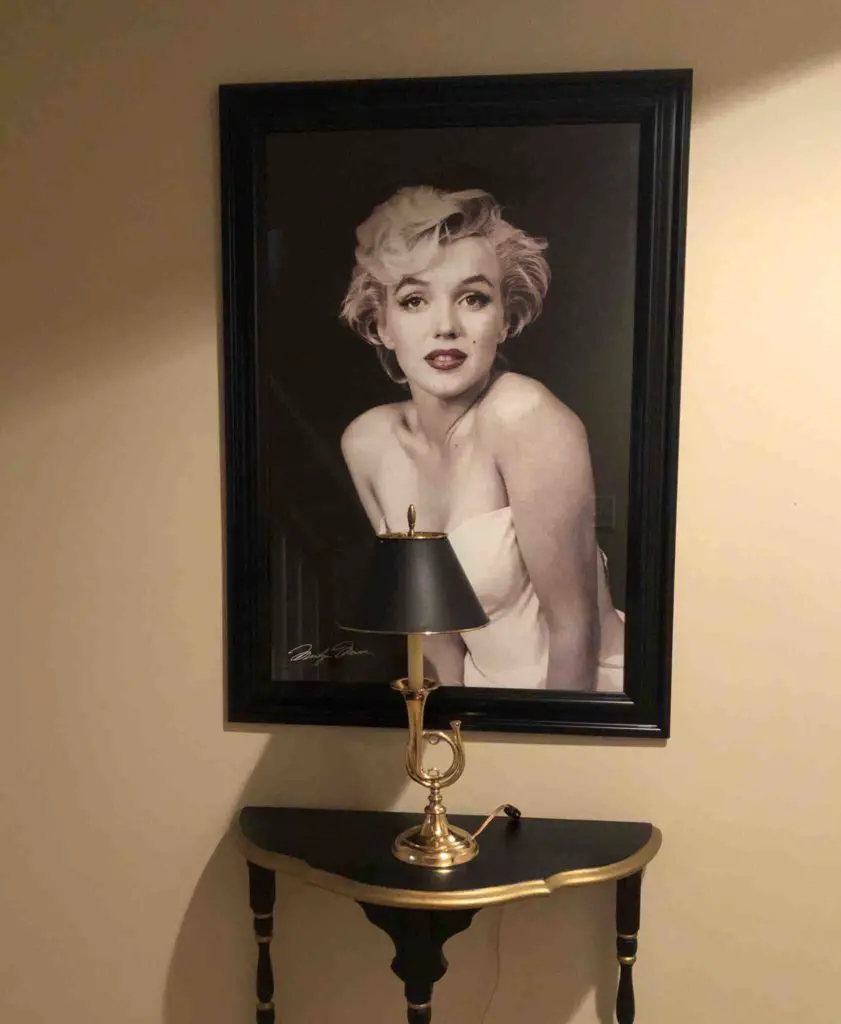 Reflection of Self
Someone's home is a reflection of who they are, and we got to know Elaine through the details she shared with us about her home and the things that matter to her. She enjoys spending time with her family and friends, walking and biking the trails in coastal Delaware, decorating (of course), photography, and the arts.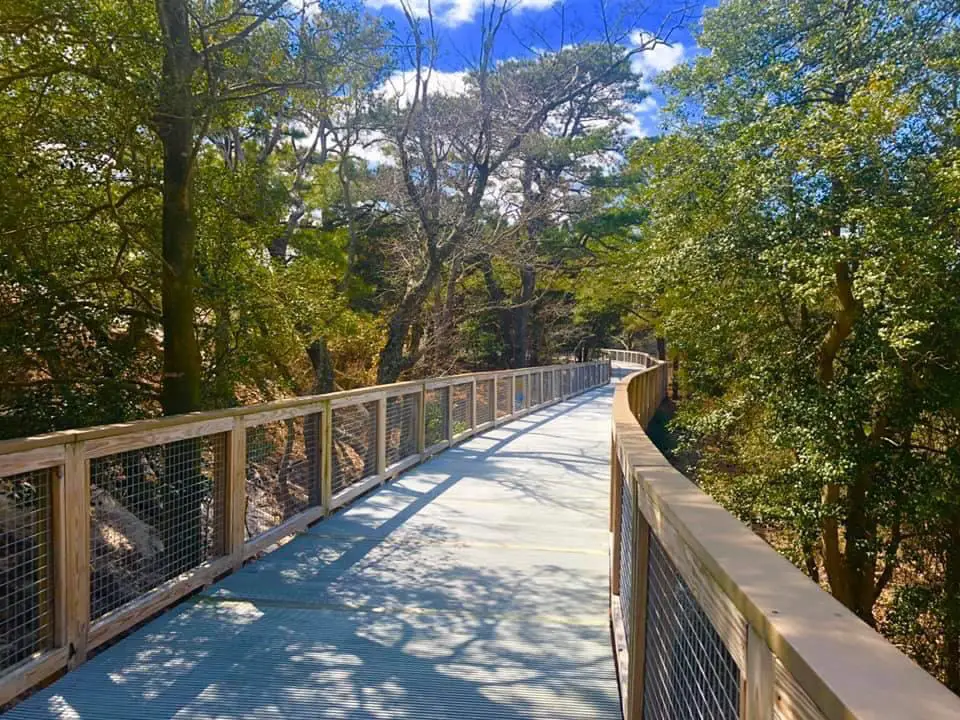 Elaine continues, saying: "I work for a rehabilitation hospital in the state so healthcare is an interest to me as well."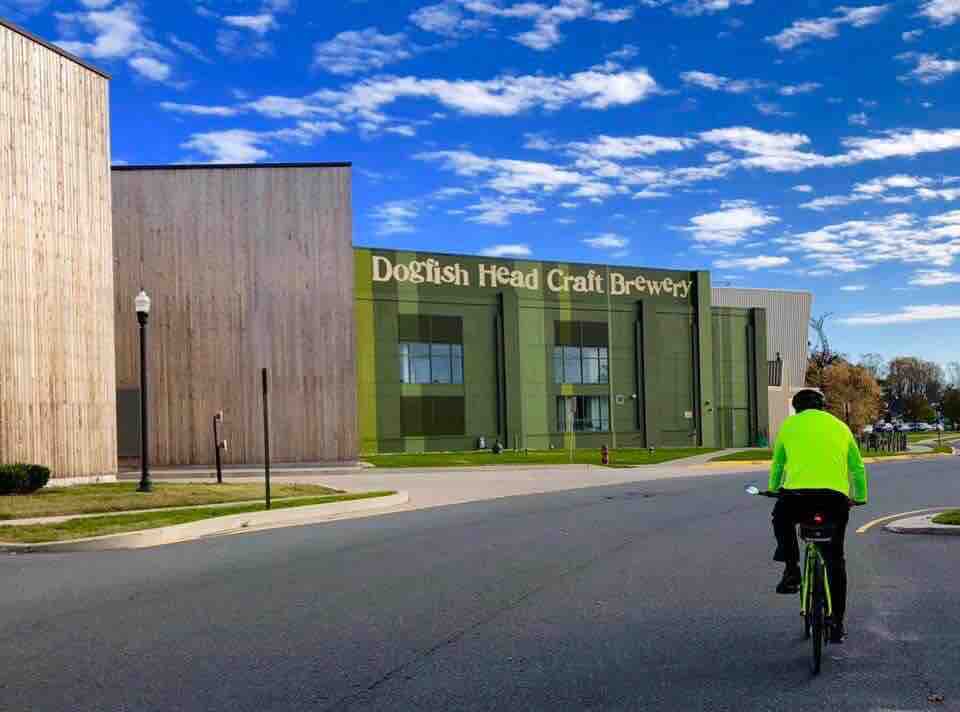 Tutuhut Talk with Elaine
What's your favorite area and/or piece?
Elaine: "The loft area. It overlooks the first floor – you can watch the sunset and it serves as a small living room area.  A quiet retreat."
Any tips for creating a home that you love?
Elaine: "Continue to simplify your clutter. I'm often inspired by sites such as Becoming Minimalist, Tutuhut, Annie Sloan, House Beautiful, and Architectural Digest which help train your eye and spark ideas. Surround yourself with things that make you feel good, especially during these uncertain times. If you find an item you love, you may have to give up one for the other to avoid clutter. And finally, no house is really too small, particularly if it allows you the freedom and ability to be active and ready for any change which we are all too well learning these days, is imminent."
Lightning Round
Favorite Movie/Book: The Neapolitan Series by Elena Ferrante
Coffee or Tea: Coffee
Cats or Dogs: Dogs, particularly my future grand-doggy, Lou from Maryland!
Would you like your home featured here on Tutuhut? If so, fill out our Home Tour Submission Form and we'll craft a wonderful unique article about your beautiful home.