This post may contain affiliate links. Please read the disclosure for more info.
Do you love hosting, but have trouble figuring out how to accommodate guests best without a designated room? Or maybe your in-laws have decided to make your place their new home away from home, even after you've stressed that you just don't have the space. Trying to make room for visitors is challenging, no matter the size of your home, but a small place can present additional challenges.
Whatever your situation, there's a way to make it work. Read on for some of our favorite tips for hosting when square footage is limited.
Prioritize Privacy
One of the best things you can do for any guest is to create a feeling of privacy. Privacy is essential to comfort and allows your guests to feel more relaxed in your home. Consider both distance and location when deciding where your friends and family will sleep. Putting some space between yourself and your guests helps to eliminate potential feelings of intrusion. At the same time, consider placing guests away from high traffic hallways or footpaths. No one wants to be stepped over on the way to the bathroom. 
If you aren't able to provide a closed off sleeping space, create privacy in other areas of your home for the duration of their stay. Making sure that bathroom locks work, and that your blinds are functional will let your guests feel at ease knowing they aren't subject to any accidental interruptions. Keep essentials stocked to avoid any awkward conversations about toilet paper.
Let Your Furniture Do The Work
Nowadays, there are plenty of savvy furniture solutions that help negate the need for a dedicated guest bedroom. Keeping in mind comfort, look for furniture pieces that can do double duty. Murphy or trundle beds maximize your guest's comfort while staying otherwise concealed.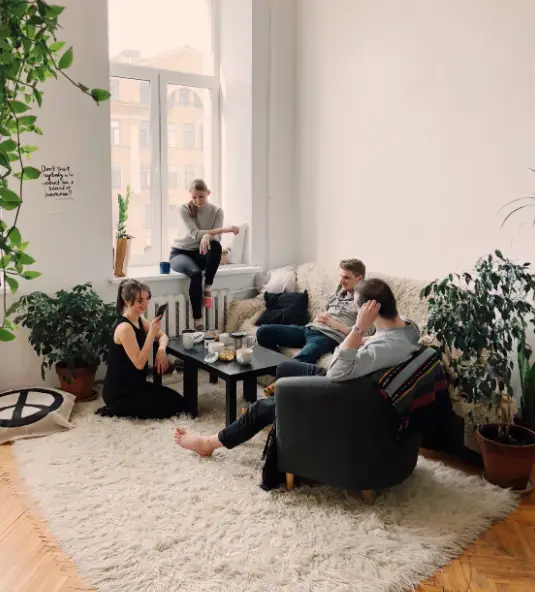 For a more traditional solution, consider a quality futon, daybed, or sleeper sofa. There's a vast range of stylish pieces that can turn from extra seating to additional sleeping accommodations in the blink of an eye. Many styles also include built-in storage, which is a huge bonus for guests trying to find somewhere to stow their things.
For an attractive and affordable solution, we like the HEMNES Daybed from IKEA, which comes with additional storage to make guests feel at home.
Invest in an Air Mattress
Air mattresses have a bad reputation of being uncomfortable, and at times, unreliable. We've all had at least one experience going to bed on a mattress and waking up on the floor. Fortunately, this doesn't have to be the case. Treating an air mattress as an investment that can see you comfortably through many years of hosting will help guests sleep more comfortably, and give you peace of mind knowing that the risk of deflation is null.
The right air mattress takes into account reliability, comfort, back support, and durability. This being said, here are some of the highest-rated air mattresses of 2020. 
Keep Surfaces Clear
If you have a small space, reducing clutter can help it feel larger. If you can't clean your whole home, try clearing coffee and end tables to open up the room and eliminate the feeling of crowding. When guests feel like they can spread out, they're far more likely to feel comfortable. Keeping end tables clear gives your family and friends a space to use as a makeshift nightstand, and is a great place to store phones, small travel bags, and glasses while sleeping.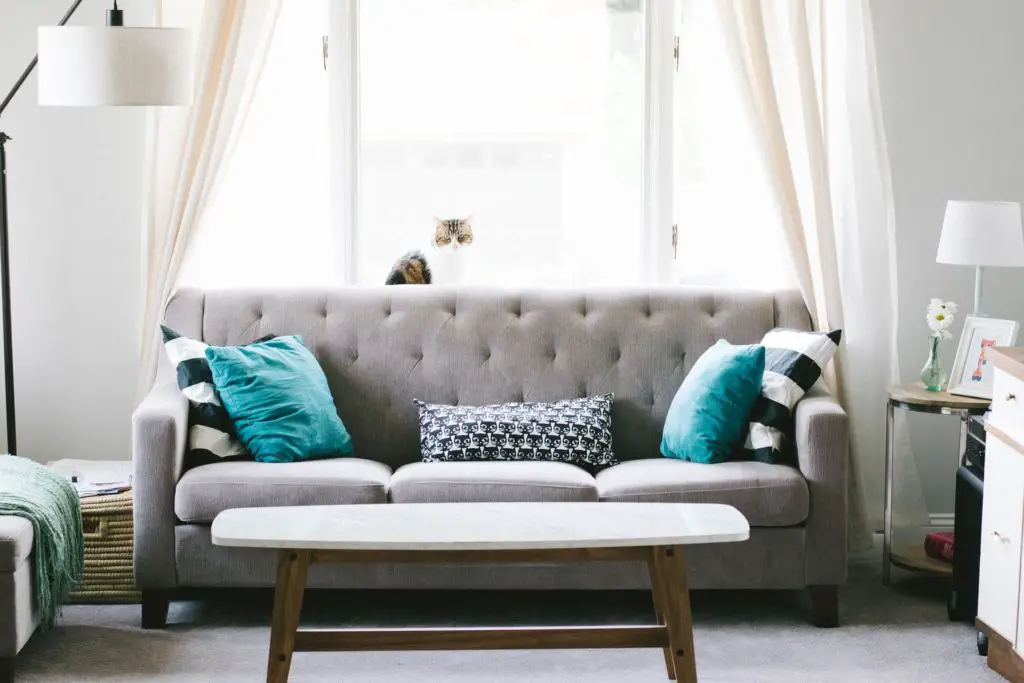 If possible, consider moving extraneous furniture out of the room to make floor space more readily available for sleeping multiple sets of guests. Making sure there is enough room for everyone to spread out and feel comfortable goes a long way in ensuring that everyone has a relaxed stay. 
Save a Space
If you have guests often, it may be worth keeping a designated space to store their things. Keep an area in the front closet cleared for suitcases. Free up drawers in the bedroom and bathroom for clothing or toiletries. Having these areas readily available reduces the stress of last-minute stays. Giving your guests an area that feels like their own relieves tension, and also keeps excess clutter to a minimum.
It's the Little Things
When it comes to hosting, it's the little things that go the longest way. Your friends and family will be understanding of slightly cramped accommodations. What they will remember are the small things you did to make them feel welcome. Worry less about the amount of space you can provide, and focus more on what you can do to make everybody feel at home.
Small touches like leaving fresh towels in the bathroom, a few extra pillows, or making sure to have plenty of charging ports for additional phones creates warmth and will leave a lasting positive impression on your guests.