This post may contain affiliate links. Please read the disclosure for more info.
Are you tired of stereotypical gender binary designs? Are you the parents of a brother and sister sharing a room, or simply waiting until your due date to find out what you're having? Designing a gender-neutral space for your child doesn't have to be rocket science. We've compiled a list of tips and inspiration to help you create a space any boy or girl would love, and you'll be proud to show off.
Less Is More
When planning a typical boy/girl bedroom, it's easy to fill the space with plenty of gendered decorations, colors, toys, etc. You may feel pressure to fill space in a gender-neutral room equally. However, as is the case in many areas, less can be more. Minimalistic designs are clean, easy, and practical.
Focus on classic, simple pieces that look great. Mirrors, simple art or prints, and clean, sturdy furniture are all great basics that can come together to create a room fit for any child. When you remove the pressure to "over-decorate," or fill space, creating a great room becomes much more manageable.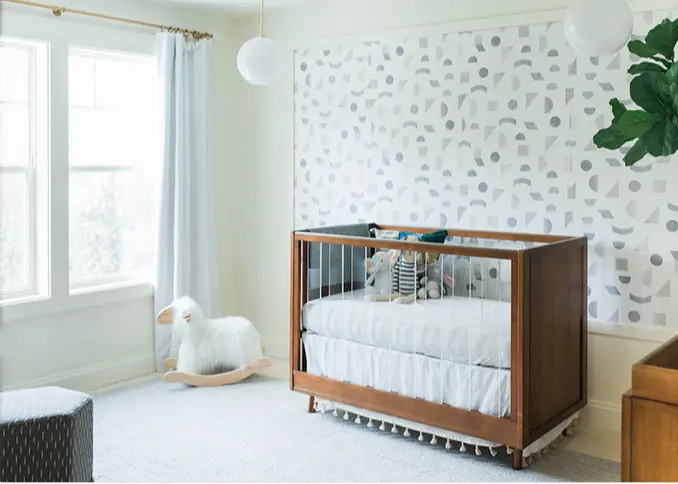 Neutral, Not Boring
When someone says "neutrals," is your first thought "boring"? If that's the case, we're here to disprove that theory. Neutrals come in all kinds of shades and undertones. From bright ivories and tans to understated taupes and creams, you can banish the thought of four beige walls from your mind. 
One of the best aspects of a good neutral palette is that it can be mixed and accented to your heart's content. White walls with gold hardware on mirrors or frames. Beautiful taupes with some earthy notes in bedding and rugs. The options are endless. A neutral color palette gives you the freedom to play around. It gives your child the freedom to spice it up as the years go on.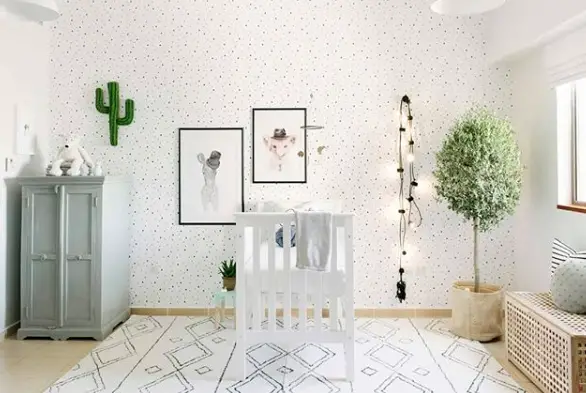 Try Textures
Layering textures in your child's room is one of the best ways to create interest while keeping stereotypical decorating tropes out of the picture. Try creating interest with different fabrics. Denim covers on furniture, gauzy curtains, layered rugs- all of these are simple ways to create visual interest.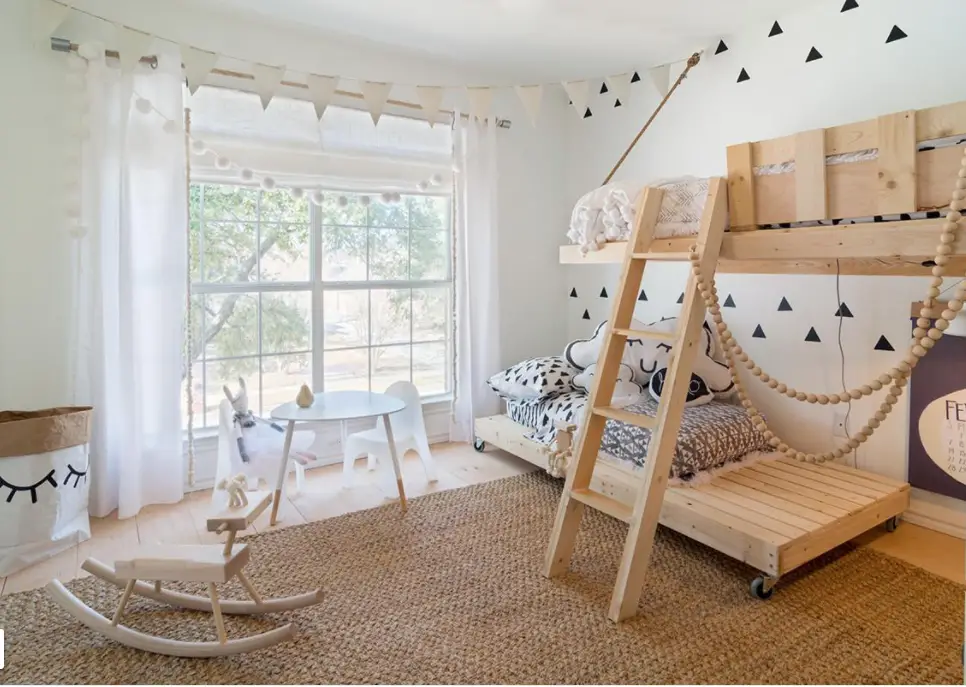 Focus on Functionality
A perfect child's bedroom is one that will grow with them. It may be practical to focus on the long-term functionality of the space, rather than every detail of how it looks at the moment. Invest in furniture that can go the distance with your kid: a quality wood bed frame, or a highly functional desk or dresser. Look for shelving units that can go from toddler toys to books and beyond. 
More decorative items like posters and curtains can be changed as your child grows, and the vision for the room becomes their own. However, there will always be a place for a comfortable chair or a functional dresser.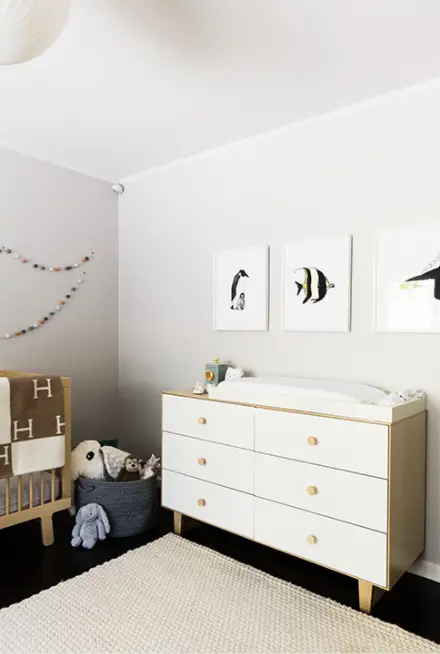 This set of dresser drawers is an excellent example of investing in furniture that can carry a child from toddlerhood to teenage years without needing a redesign. 
All-Natural
One of the best sources of gender-neutral inspiration is all around us. Taking cues from the outdoors can be a great way to create a beautiful space all-around. Be it ocean views, or forest trees, you can work any outside visual into your child's indoor space. 
Hanging plants or faux vine accents are subtle ways to add color and life to an area and keep a sense of freshness. Naturalistic wallpapers are a fantastic option. Those looking to skip the one-dimensional look of a simple paint job, or who can't make up their mind about the perfect color may find their solution in wallpaper.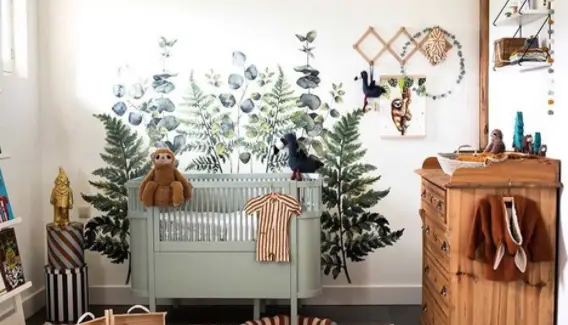 Keep It Cozy
More than anything, a child's room should be comfortable. Soft rugs, plenty of pillows, and a cozy comforter all send the message that a bedroom is for relaxation. Avoiding pointed, potentially dangerous edges, can give the room a less sharp, or harsh appearance. This also creates a space that's safe for all ages, from infants to adolescents.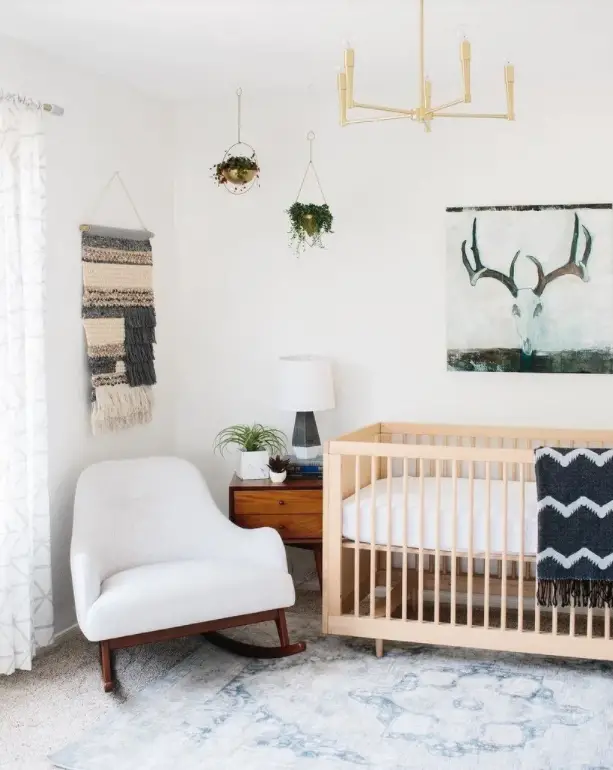 All In The Details
Don't be afraid to add a little bit of personality. Gender-neutral doesn't have to mean lacking character. Framed family photos, glow in the dark ceiling stars, fun patterns, prints, and pops of color are all fair game. Add contrast to neutral walls with deep greens or purples. There's no limit to small touches that will make a huge difference.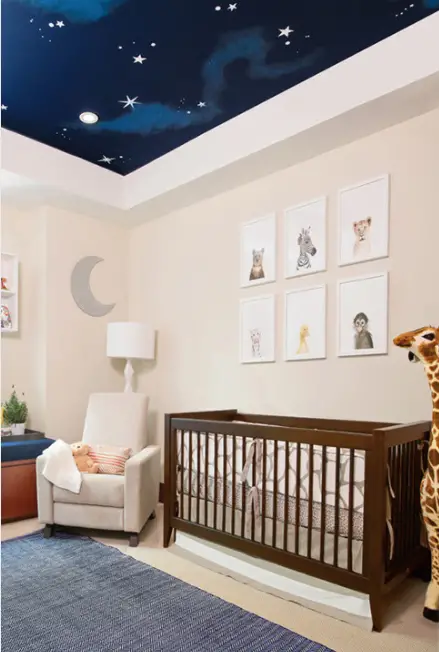 Let Go of Stereotypes
When it comes to designing a gender-neutral room for your child, the options are endless. There is no right or wrong! You can truly utilize design ideas that are often considered stereotypically feminine or masculine in any room, for any child. Don't stress! Any space created with love will result in a finished product that's perfect for you and your child.