This post may contain affiliate links. Please read the disclosure for more info.
During these unexpected times, we're all spending a lot more time at home than usual. Unfortunately, this doesn't mean we're any less busy. There are still kids to juggle, virtual work meetings to attend, and deadlines to meet. However, more quality time in our own homes also means a lot more quality time with our messes. 
Studies have shown that the kitchen is the most used room in the house. Kitchens are a hub of constant activity, from cooking, to eating, to conversation. Sadly, this also means they are the most prone to frequent messes.
If you're struggling to keep up with a seemingly never-ending cycle of kitchen clutter and grime, we've got you. Here are some tips and strategies to put yourself on the fast-track towards a cleaner kitchen. 
Divide and Conquer
We've all been there. You enter a room, dust rag and Windex in hand, determined to conquer the clutter. But where do you even begin? The oven is caked in grease, the counters are full of crumbs, and you'd rather not even look at the floor. Overwhelmed, you walk out feeling defeated. This experience is universal. Thankfully, there's a way to make it easier.
If you're busy, there's hardly time to take on the entire kitchen at once. And you don't have to. One of the most effective cleaning strategies for busy people is to divide and conquer. Break the kitchen down into smaller projects that feel more manageable. Limit these projects to around 20 minutes a piece. Once you've done this, use those smaller projects to create a schedule.
Create a Schedule 
Creating a schedule for each task will eliminate confusion and ambiguity about where to start, and when. Delegating just a small amount of time each day to one task can be a game-changer. A practical approach for a weekly kitchen cleaning schedule could look something like this:
Monday:

 

Wipe and clean oven surfaces. Run any gas burners through a dishwasher.

Tuesday: 

Give your cabinets a quick wipe down.

Wednesday: 

Address the microwave. Clean any splatter and sanitize outside surfaces.

Thursday:

 

Wipe down the countertops, stow any unnecessary clutter.

Friday: 
Saturday: 

Give windows and other appliances a good wipedown.

Sunday:

 

Relax! You deserve a day off.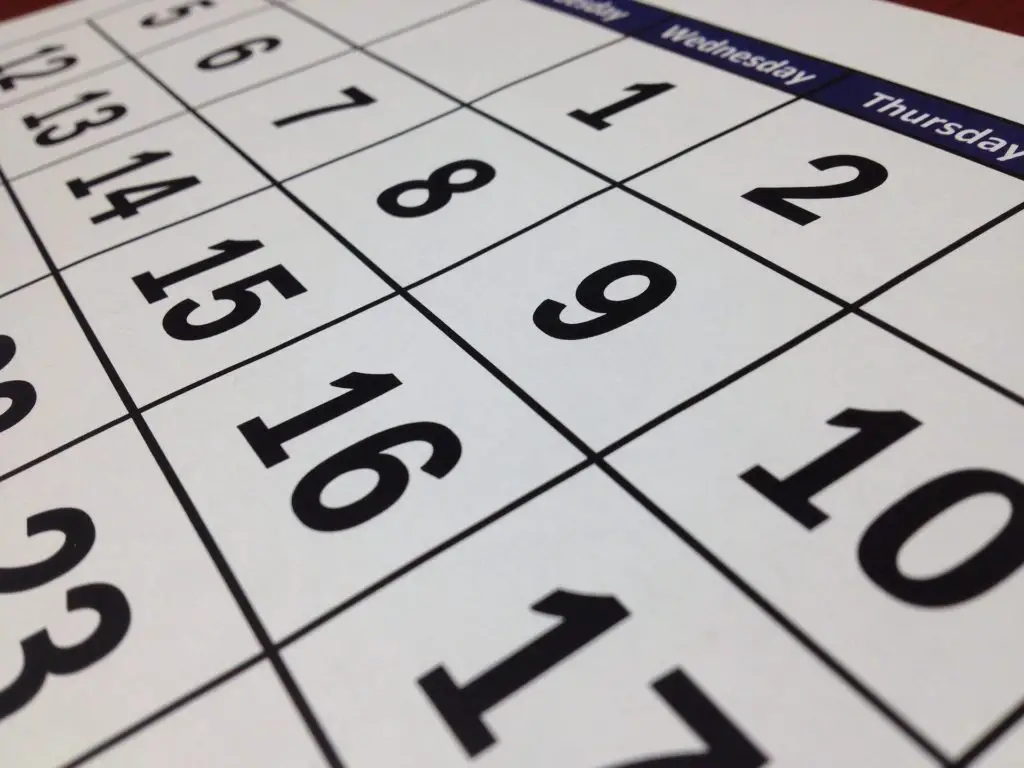 By giving each task a designated day, you avoid burnout. Entering the kitchen with a goal in mind means no time is wasted trying to determine where to start. An optimal schedule will look different for everyone, so devote your most time-consuming tasks to days where you know you have a bit more wiggle room.
Set a Timer
If you're cleaning on a tight schedule, try setting a timer. Put 15 minutes on the clock and then tidy as many small things as possible! You'd be surprised how much you can accomplish in a small window, and how big of a difference can be made just by clearing off some countertop clutter and wiping a few things down. Next time you're waiting on an email from a coworker, set a timer, grab a dishrag, and see what you can do! 
Be Prepared
Before you can do anything else, you need to make sure you have the right tools. There's nothing more frustrating than clearing time in a busy schedule, only to realize you can't even begin to complete the tasks at hand. If you hardly have time to clean, it's unrealistic to think you would be able to run to the store to grab Lysol at a moment's notice. Making sure you are stocked with the right supplies will save you time and a world of frustration later on down the road.
Keep all your eggs in one basket.
And by eggs, we mean cleaning supplies. Once you have everything you need, decide on a place to put it, and stick with it. Keeping everything you require to face your kitchen grime in one place is not only practical but also saves time. Instead of searching through closets and cabinets for degreaser or an extra sponge, designating a single spot for them means you always know exactly where to look. This takes some effort out of the projects and allows you to handle any mess as it comes.
Invest in an Organics Bin.
Tired of cleaning food out of the drain? Sick of holding your nose when the trash begins to smell for the second time in days? Think about getting an organics bin for the kitchen. This small and affordable tool is your place to dump food scraps, compostables, and produce that has seen better days. 
Most organic bins seal completely, preventing odor. And as an added benefit — they're great for the environment. Many cities will provide cans for tossing your organics, upon request. An organics bin is one of the quickest ways to improve the cleanliness of your kitchen, it's cheap, and it's an easy way to give back to the planet. A win-win-win. 
Pitch In!
If you're feeling overwhelmed, or too busy to clean up by yourself, enlist help! Ask other family members to contribute. Keeping not only a clean kitchen, but a clean house, in general, is more than a one-person job. Don't feel bad about asking for some help. After all, you all live there!

It may sound dated, but quick and simple chore charts can do wonders to turn something once intimidating into an easy group effort. Not only will you feel less pressed for time, but everyone can feel good knowing that they're contributing to a cleaner kitchen and a less stressful workload for someone they love. 
Create a Chore Chart
As we mentioned in the previous tip, creating a chore chart is an old-fashioned concept that is still as useful and relevant as ever. It may seem dated, but there's a good reason this has stuck around. Chore charts give structure, teach accountability and empathy, and all house members a means of knowing what needs to be done and when it should be completed. 
The chore chart can be adapted to fit your family and your home. Whether it's a simple list or an elaborate sticker system — if it works, it works. There are many printable, ready to go chore templates available online. Pick one you like, and the rest is customizable.
Clean As You Go
For anyone dealing with a packed schedule, one of the most helpful strategies when it comes to keeping a tidy kitchen is cleaning as you go. Cleaning as you go saves time in general, but in the kitchen, it can be revolutionary.
When preparing large dinners, the worst part is the inevitable clean-up. Take back your post-dinner relaxation by cleaning as you cook. Put ingredients away as soon as you use them. Clean the cutting board when you finish chopping — not after you eat. Use the inactive time while waiting for rice to cook to wipe up the counter, or sweep up any food scraps that may have made their way to the floor. 
This method may seem overwhelming at first, but with practice, it becomes second nature and saves you major time later on. Face it, after a large meal, none of us want to do dishes. Cleaning as you go allows you to spend less time post-dinner in front of the sink, and more time on the couch.
One-Pot Meals
There are whole blogs, cookbooks, and Facebook pages devoted to the one-pot meal, and for good reason. Not only do one-pot meals save time when it comes to cooking, but they're excellent for busy people looking to save time on cleaning as well. We don't have to tell you how frustrating it is to cook, the whole time thinking about how you'll never be able to fit 6 pots or pans in your dishwasher, much less your sink. Thankfully, the one-pot meal is the key to overcoming this common challenge.
A one-pot meal is just that — one pot. There are all kinds of delicious meals you can make in just one pot: from chili to soup, or curry to fried rice. There's no saucepan, no sheet pan, no complicated tools. Cleanup is a breeze, and you can stop worrying about playing Tetris with the dishwasher after you eat. 
Lock and Load (Your Dishwasher)
Getting into the habit of loading your dishwasher can help busy families avoid the dreaded dish pileup. Even if it's just a few plates or bowls, running the machine each night is a small step that will lighten your load in the long run. Taking five minutes each night to load your dishwasher and five minutes in the morning to unload can help you avoid the 45 minutes dishwashing monolith that seems to arrive without warning. As a bonus, running the dishwasher with as few as 8 dishes can save a significant amount of water, and significantly reduce your energy use in the home.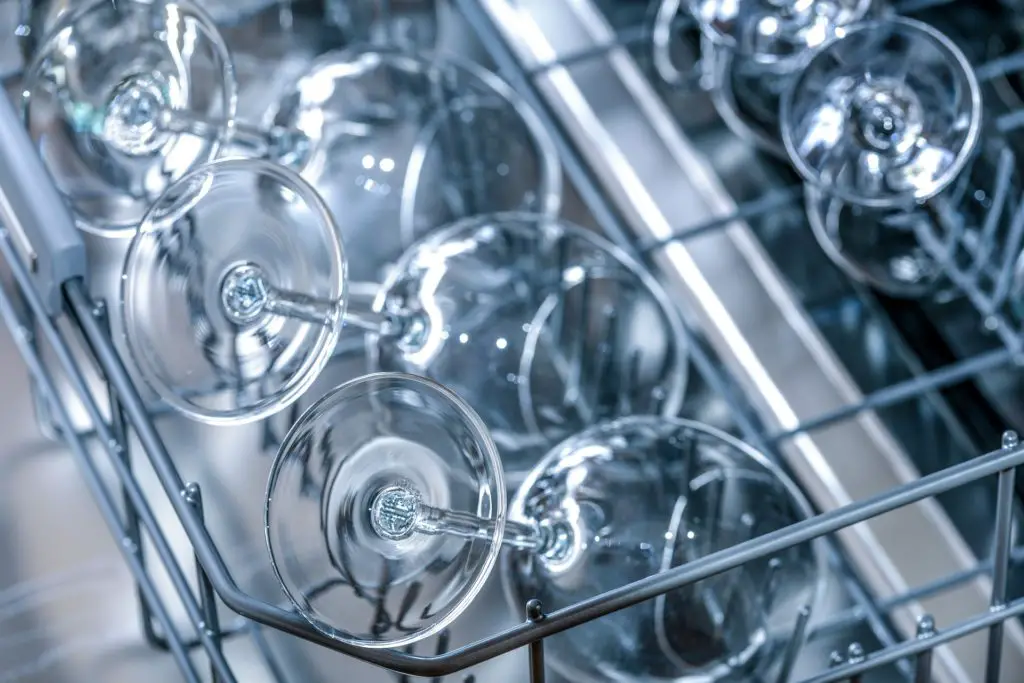 Out With The Old
It's a familiar story. You peer into your pantry to look for a can of beans and come up with creamed corn that expired 4 or 5 years ago. A hunt for ketchup turns into an archeological dig through the back of the refrigerator. Not only is this unappealing, to say the least, but the piling up of expired food makes it hard to have a clear idea of what you have on hand. This inevitably leads to more food waste, and accidental repeat buys. 
To prevent the frustration, take some time once a week to make a quick inventory of what you have, and throw away any expired food and leftovers. For the most effective results, make it a habit before heading to the grocery store. Your shopping lists will be more concise, and you can eliminate more potential food-fossils.
It's The Little Things
Often we feel tempted to focus on only the biggest kitchen projects. Ambitious tasks such as deep cleaning floor grout, reorganizing the pantry, and wiping out the oven are all major time investments, and it's easy to get stuck on them. However, as is the case in so many aspects of life, it's often the little things that can make the biggest difference.
If you have five minutes, you have the time to accomplish these small tasks:
Take out the trash. Overflowing trash is both smelly and unsightly. Luckily, taking the trash out takes less than five minutes, and improves the overall atmosphere of your space.

Wipe the stove. We don't mean every nook and cranny, but getting last night's pasta sauce off the gas knob takes seconds, and means you won't be confronted with it later.

Get rid of leftovers. If you have a week-old stir fry taking up precious space in your fridge, it may be time to pitch it. Not only does it take no time at all, but you automatically have lessened the clutter, and freed up valuable refrigerator real estate.

Sweep high traffic areas. Often dirt collects in specific areas and corners of the kitchen. If you don't have time to mop, quickly sweeping can make a huge difference, and takes a fraction of the time.
All of these small tasks take a tiny amount of time out of your day and go a long way in improving the overall appearance and livability of your kitchen.
Nobody is perfect.
No one has a clean kitchen all of the time. Even the tidiest families have off days, weeks, or even months. But luckily, there's a lot you can do to make the goal of a clean kitchen less of a fantasy, and more of a consistent reality. Breaking down tasks, designing a chore chart, and setting a schedule that works with your lifestyle are all accessible solutions for those with a lot on their plate. It may seem impossible, but even the busiest people can employ a few small tricks to lighten their daily load, and gain control of the clutter.