This post may contain affiliate links. Please read the disclosure for more info.
Working as a Clerical Assistant, Gemma, along with her husband, jumped on the opportunity to move closer to family in Lanarkshire Scotland. Both of their lives are hectic and busy with work, so they were thrilled to find a recently renovated former council house. An updated home meant they would be able to prioritize each other, their family, and friends.
"The newly renovated home has been exactly what we needed. We were previously in a small mid-terrace 2-bedroom house, and it wasn't cutting it anymore. When we found this new home, we were incredibly happy to see it had been recently renovated because this meant there was less work to do to it!" Gemma passionately explained.
The council house went through a beautiful renovation, which partly involved removing the dated chimney breast and expanding the kitchen with an open floor plan. Opening up the room also allowed space for a downstairs bathroom.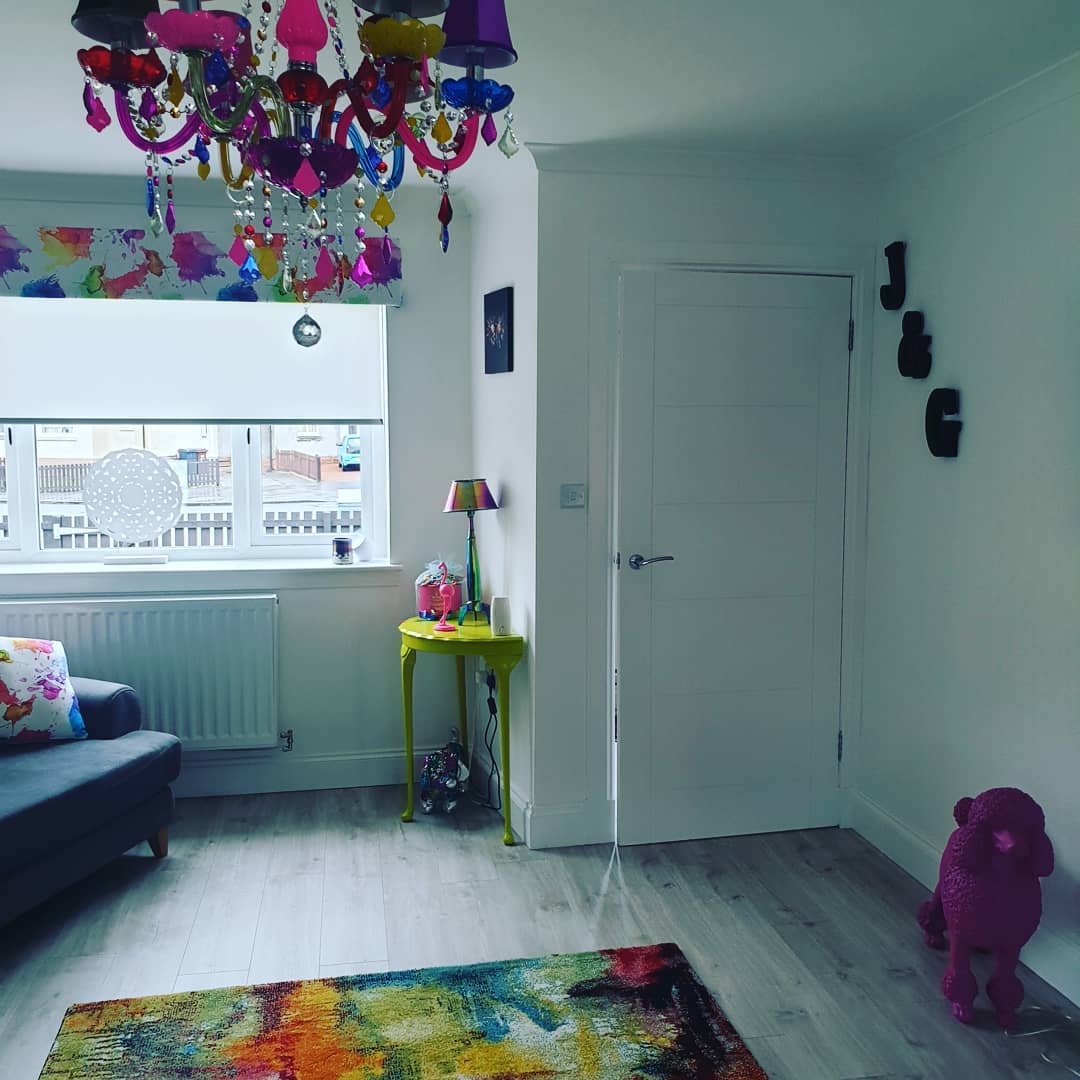 Colorful Eclectic Living Room Area that has Pink Dog and Green Table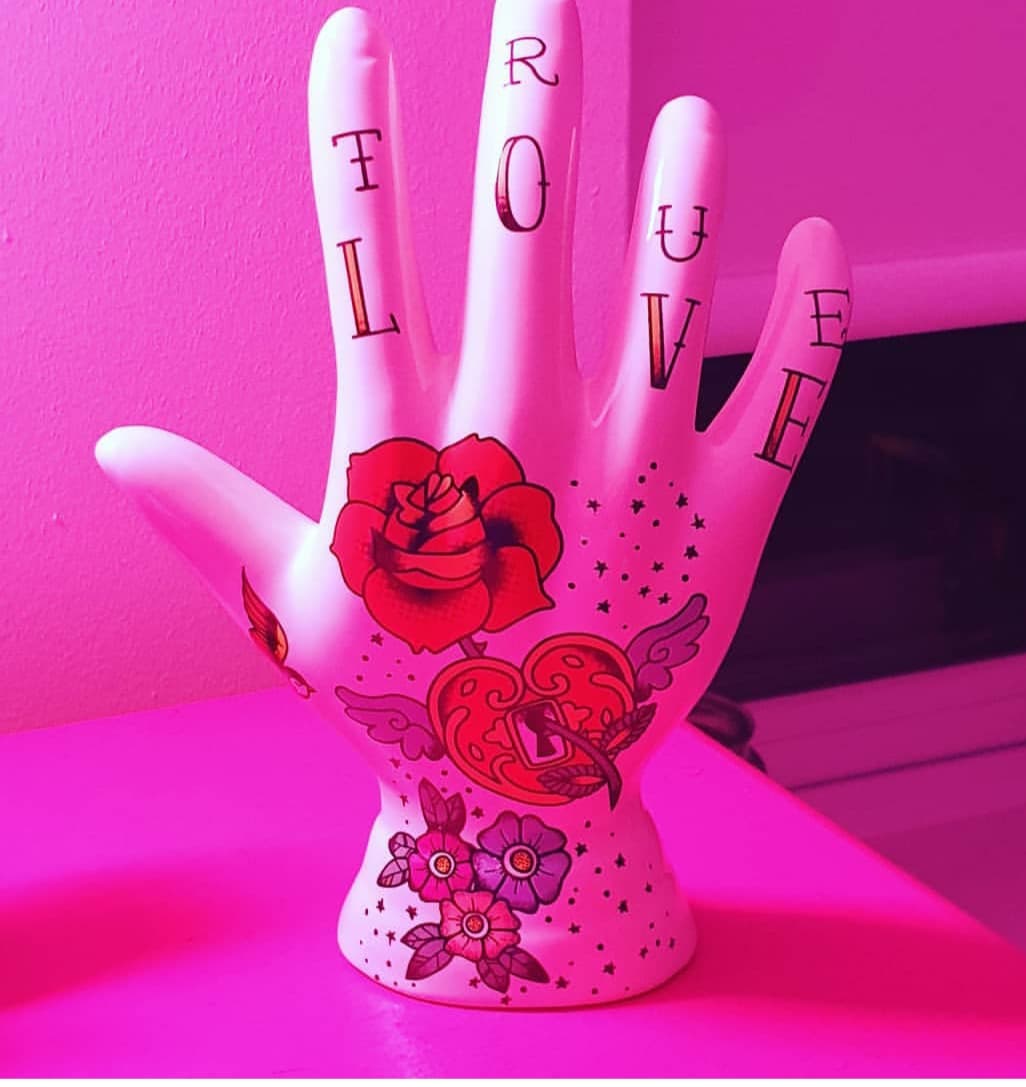 True Love Hand with Roses and Locked Heart Home Decor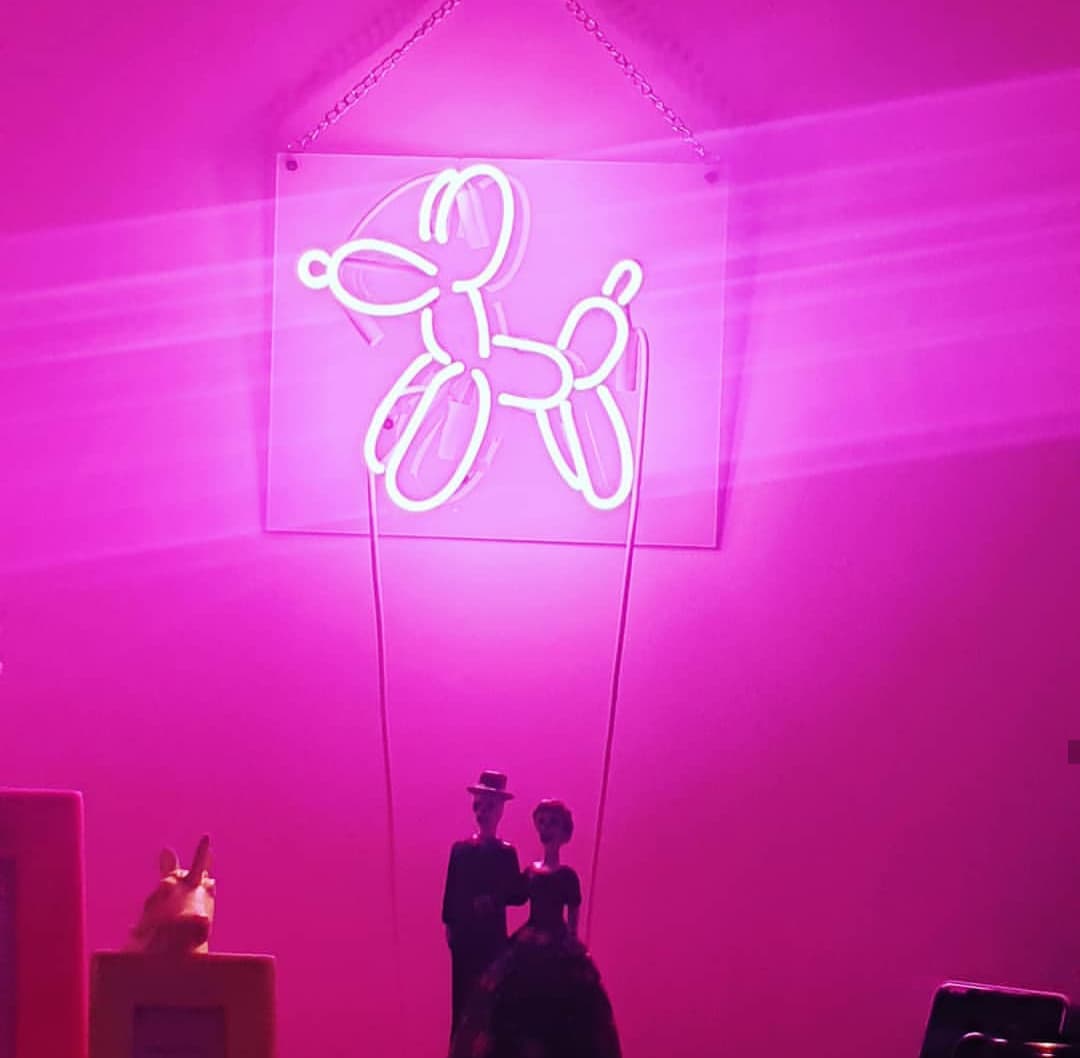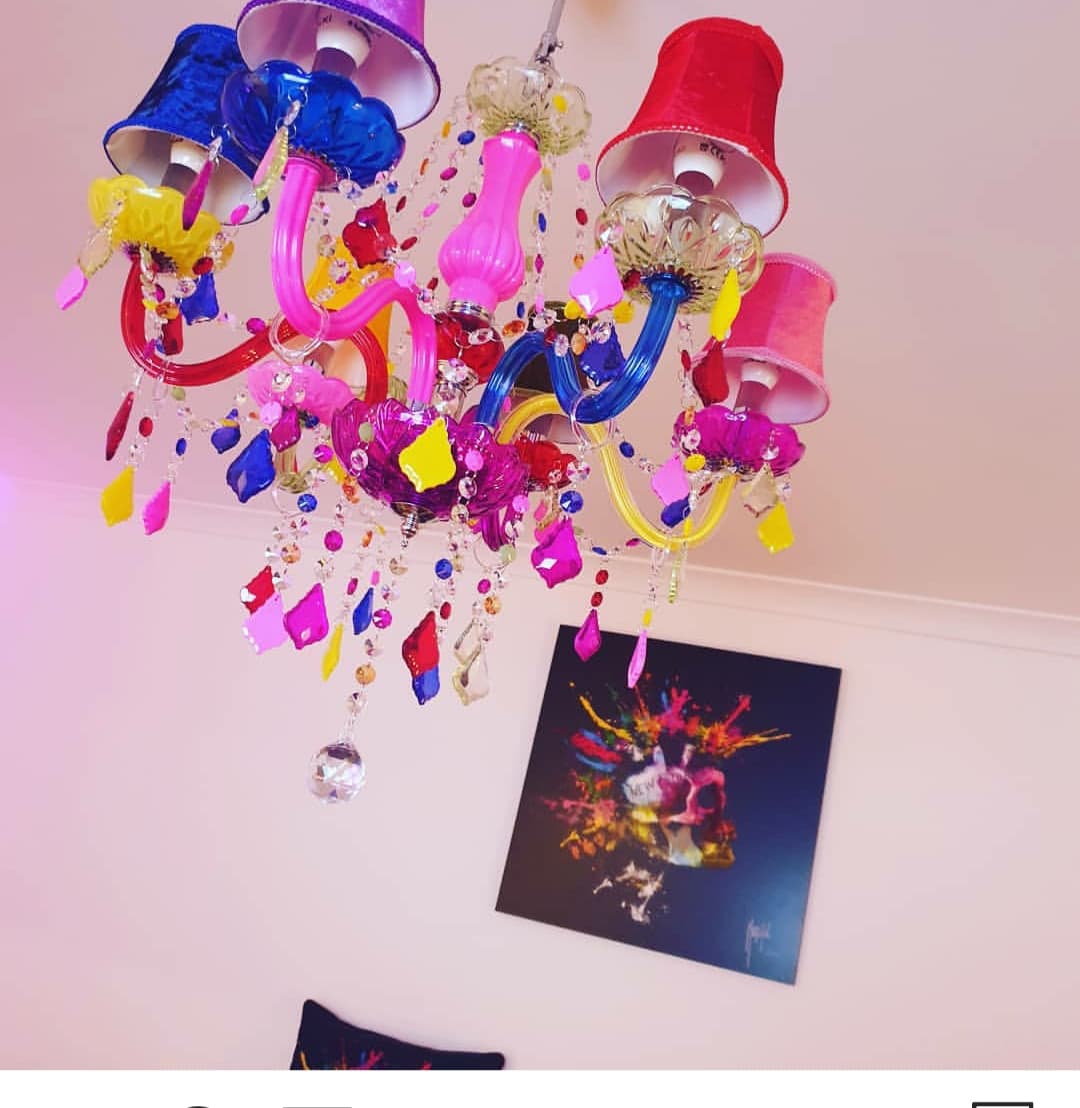 Rainbow Skull with Colorful Chandelier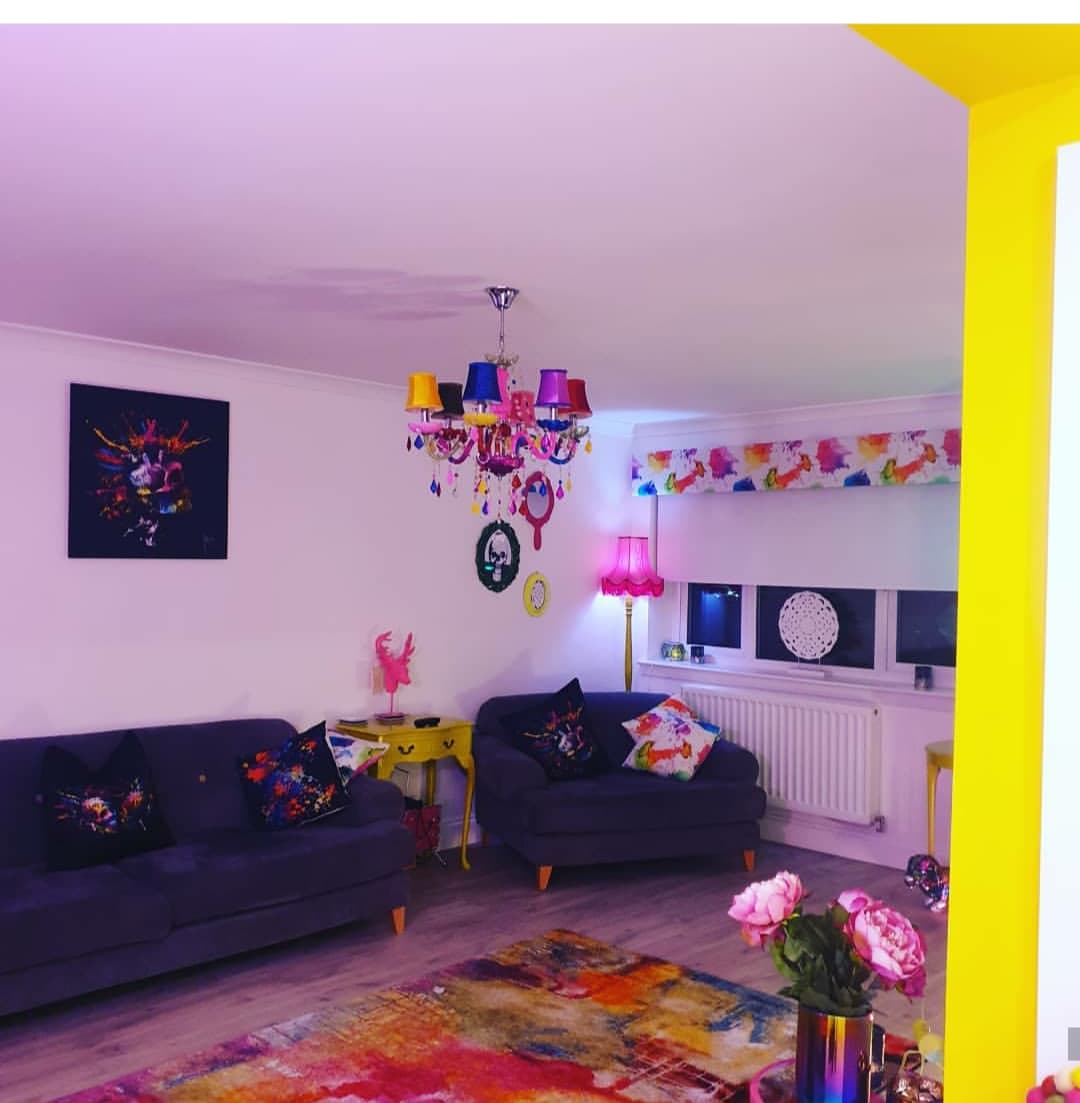 Colorful Living Room Rug Chandelier with Eclectic Style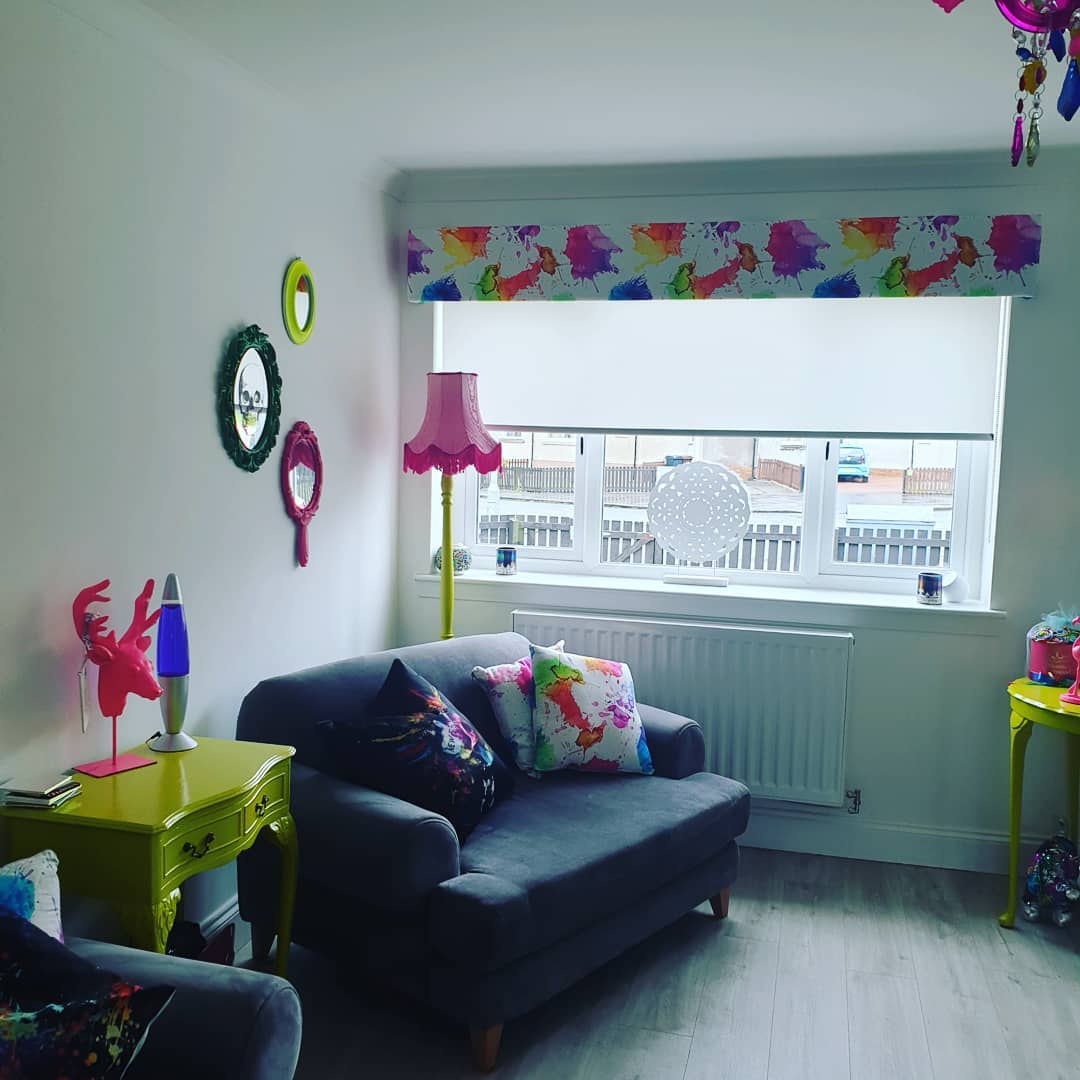 Green Table and Colorful Living Room with Colorful Pillows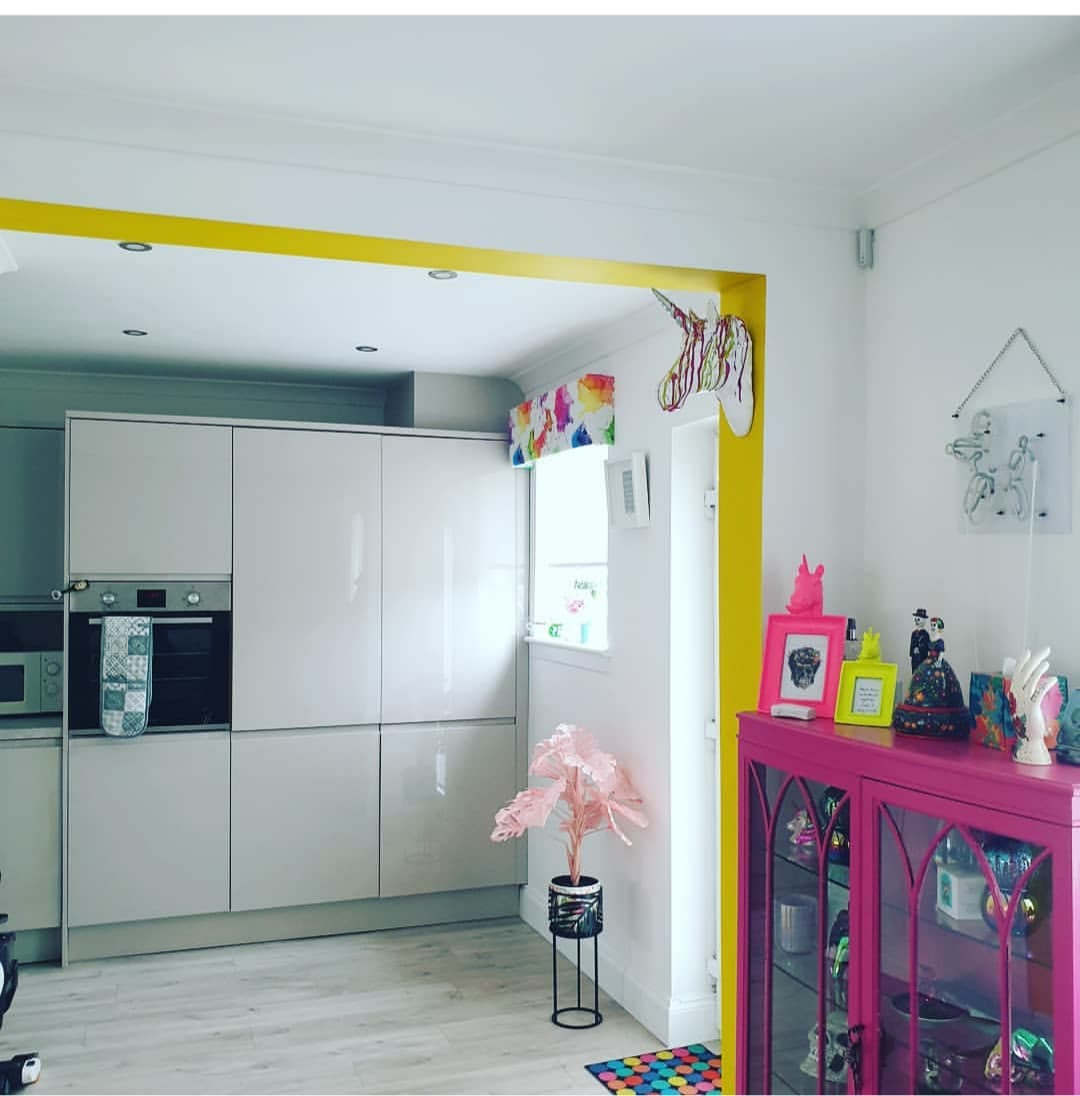 Colorful Eclectic Kitchen Area that has Pink and Yellow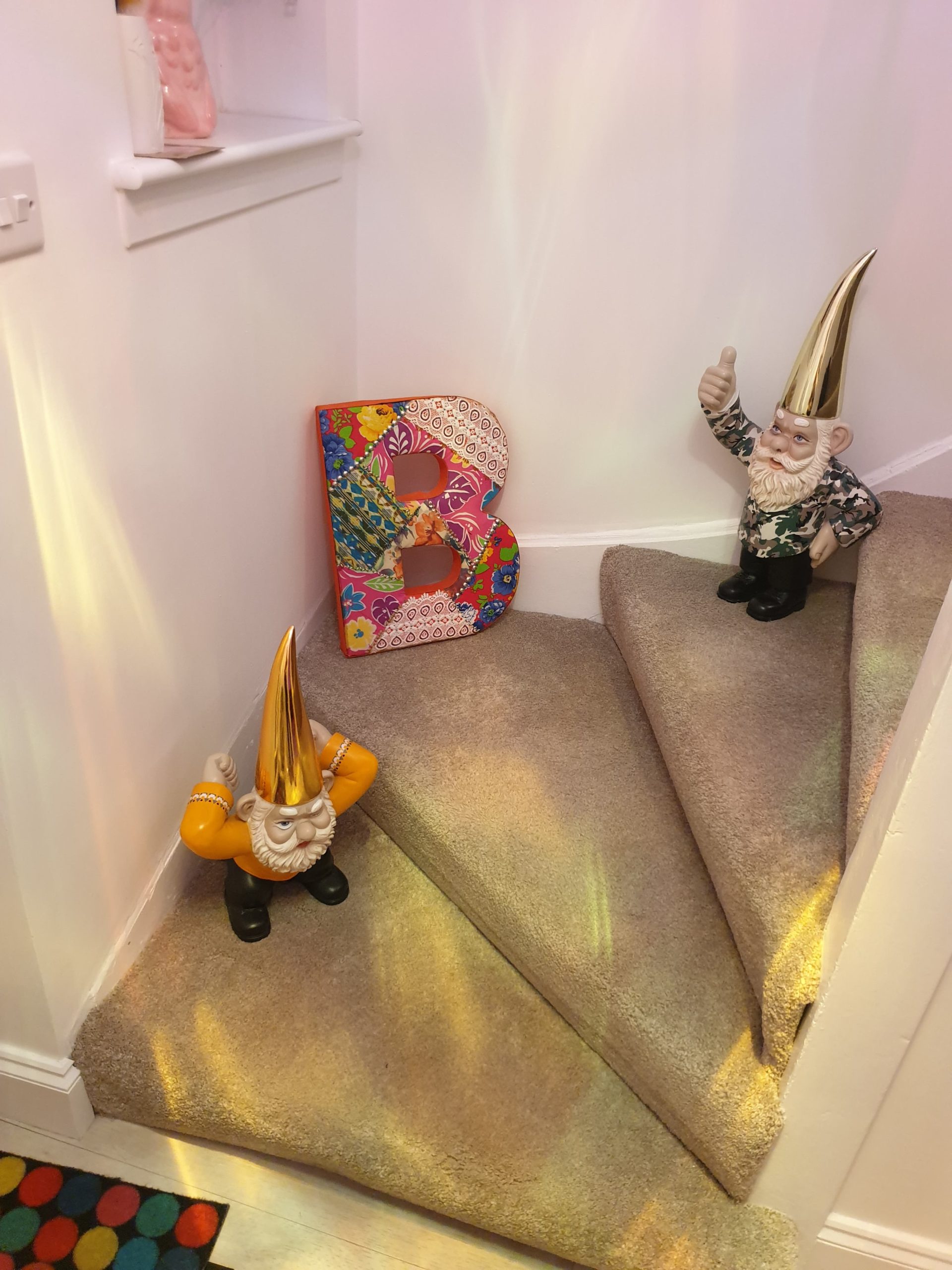 Indoor Garden Gnome on Stair Case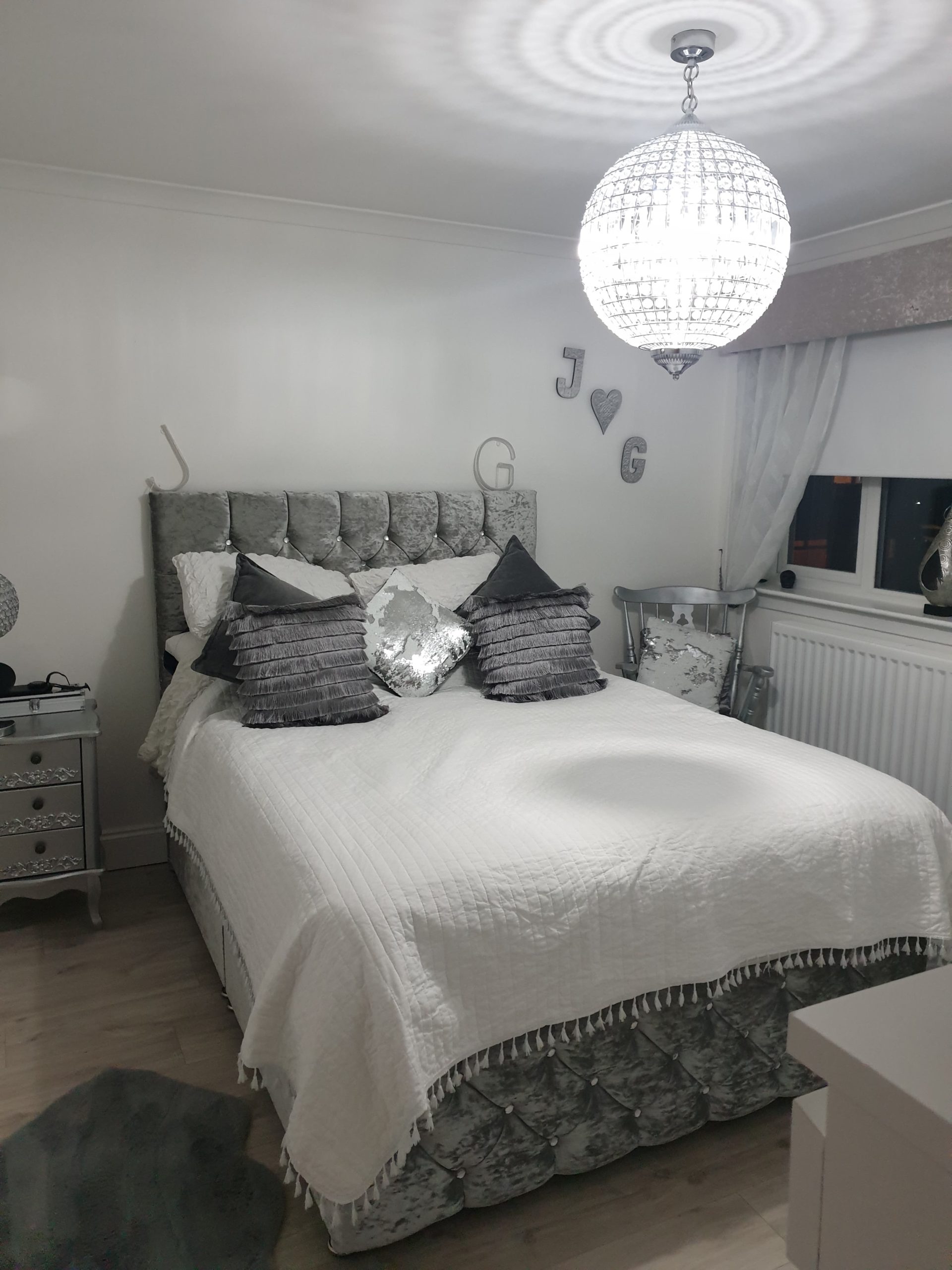 Gray and White Bedroom with Dome Light for Comfort Sleeping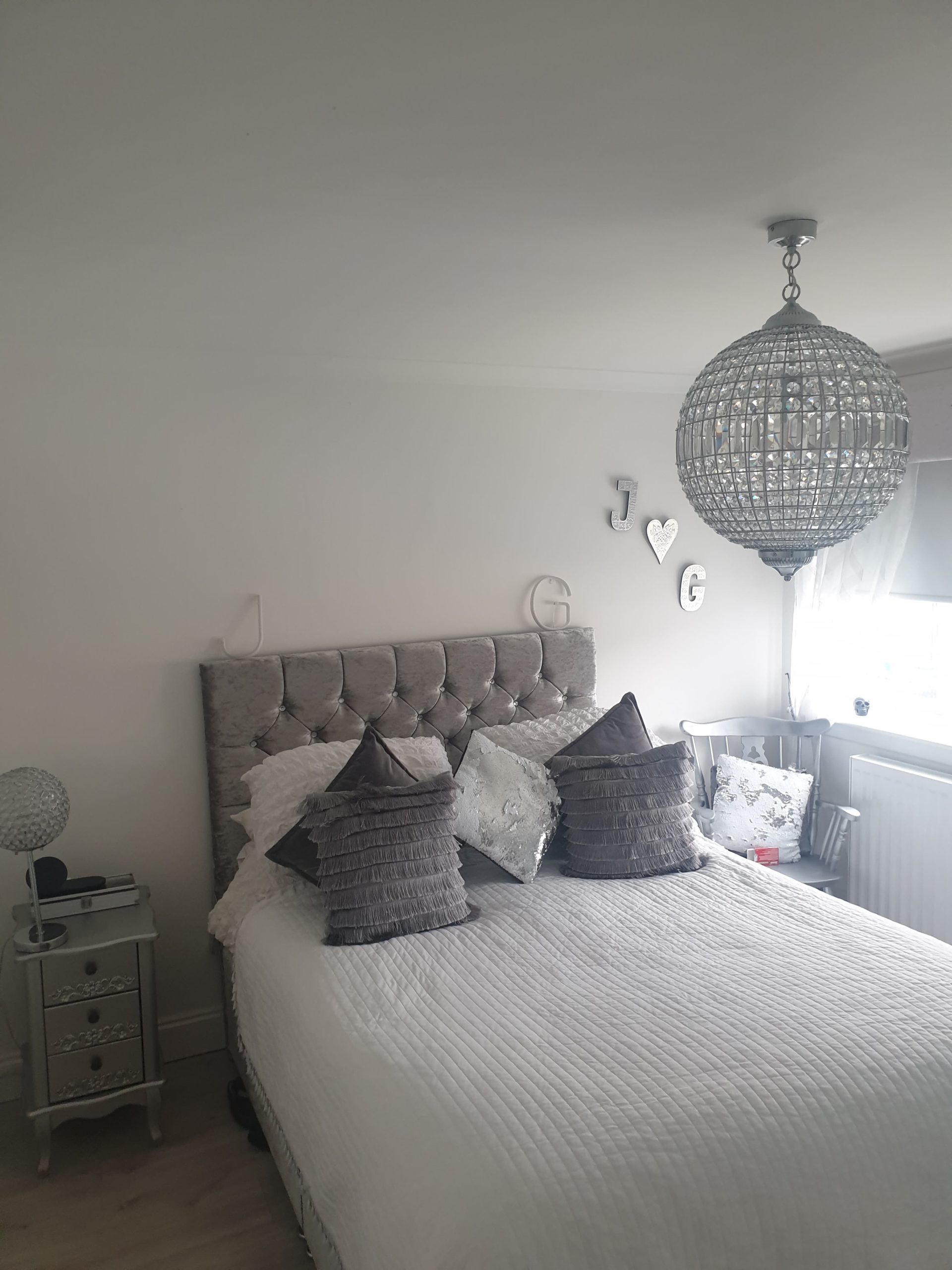 Bright Natural Light in Gray and White Bedroom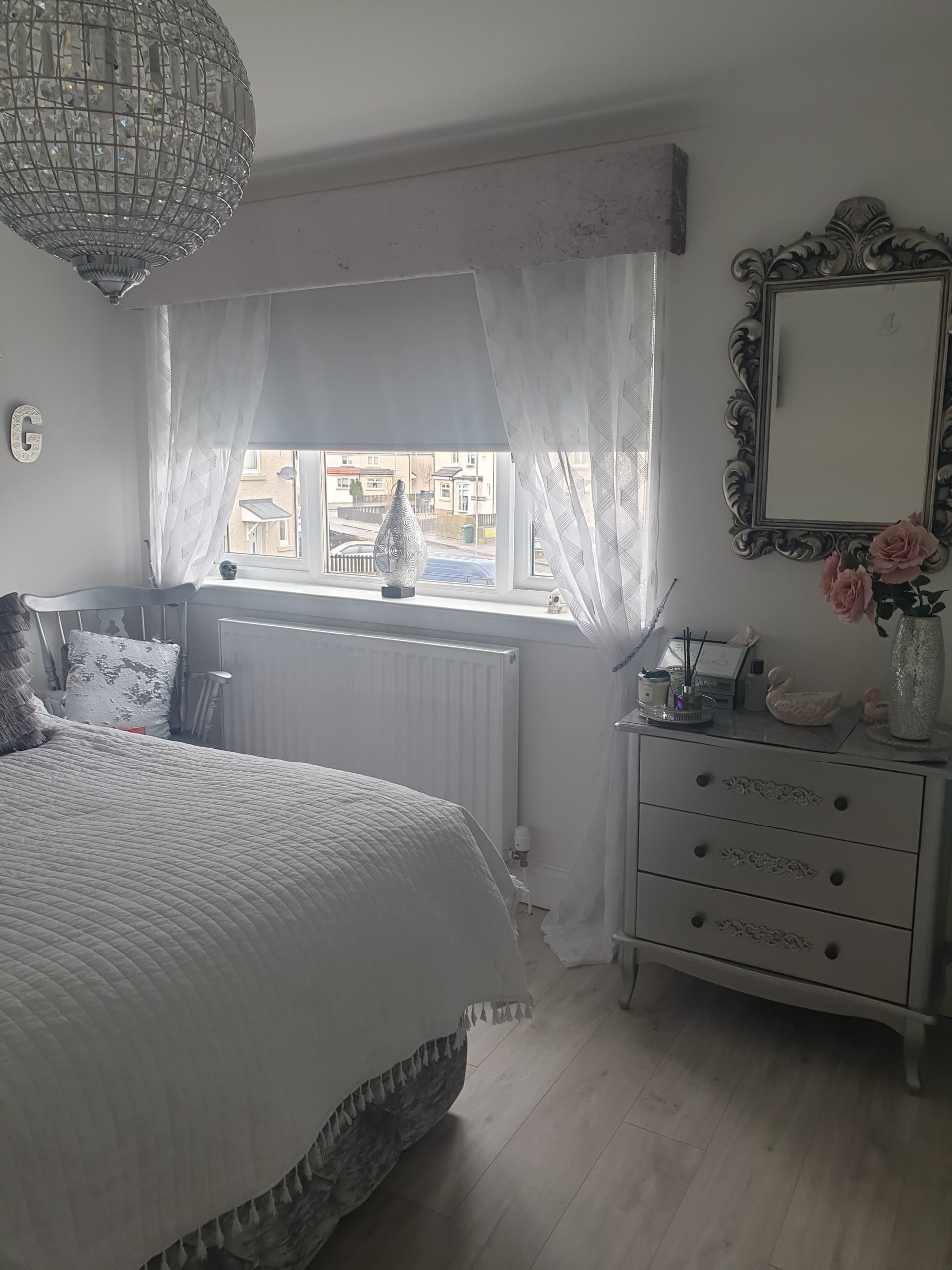 Gray and White Bedroom Neutral for Sleeping with Dresser and Wall Mirror
Green Couch with Lepoard Pillows
Plant and Wall Art on Desk
Soft Plush Chair in Bedroom Make Up Counter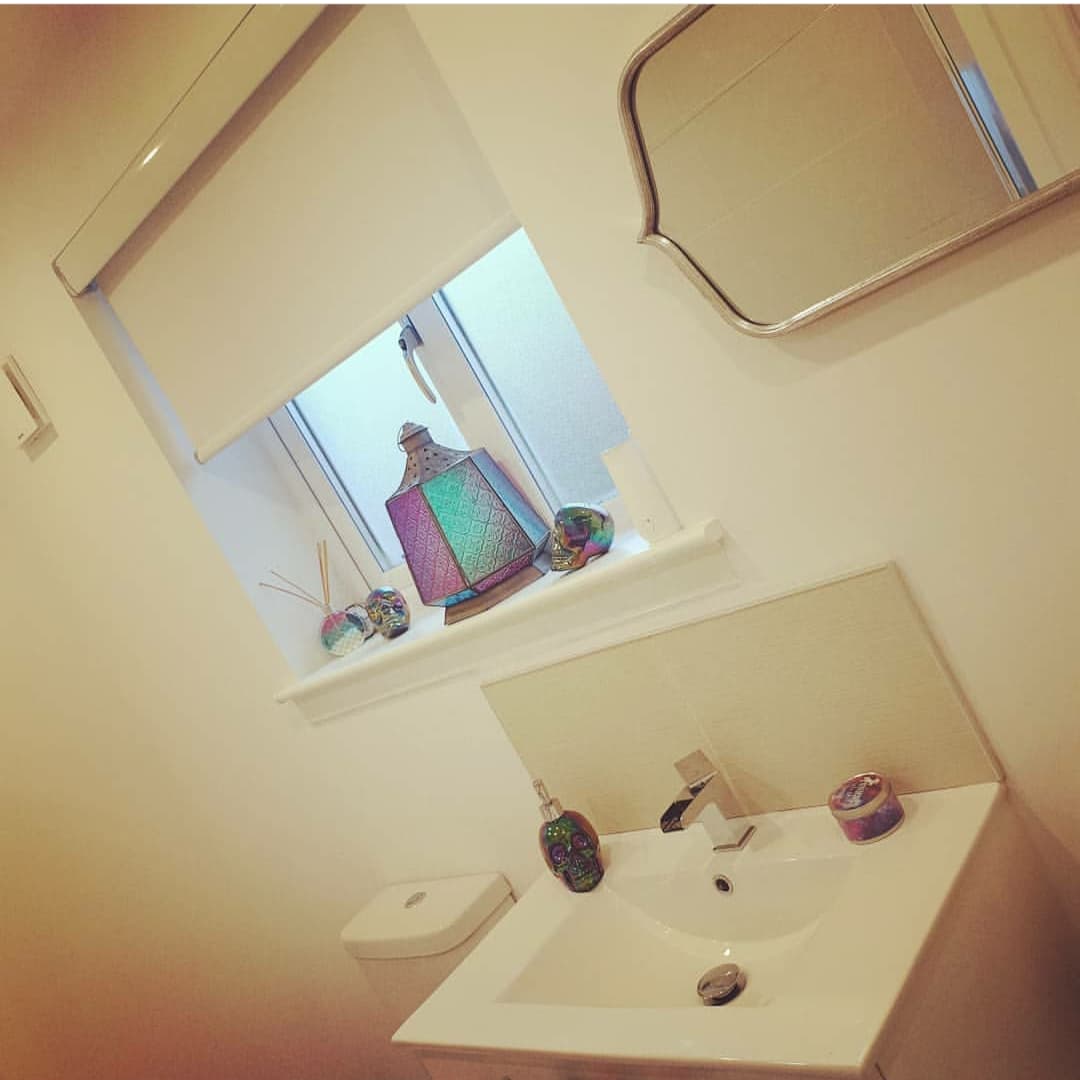 Rainbow Decor in White Bathroom with Skull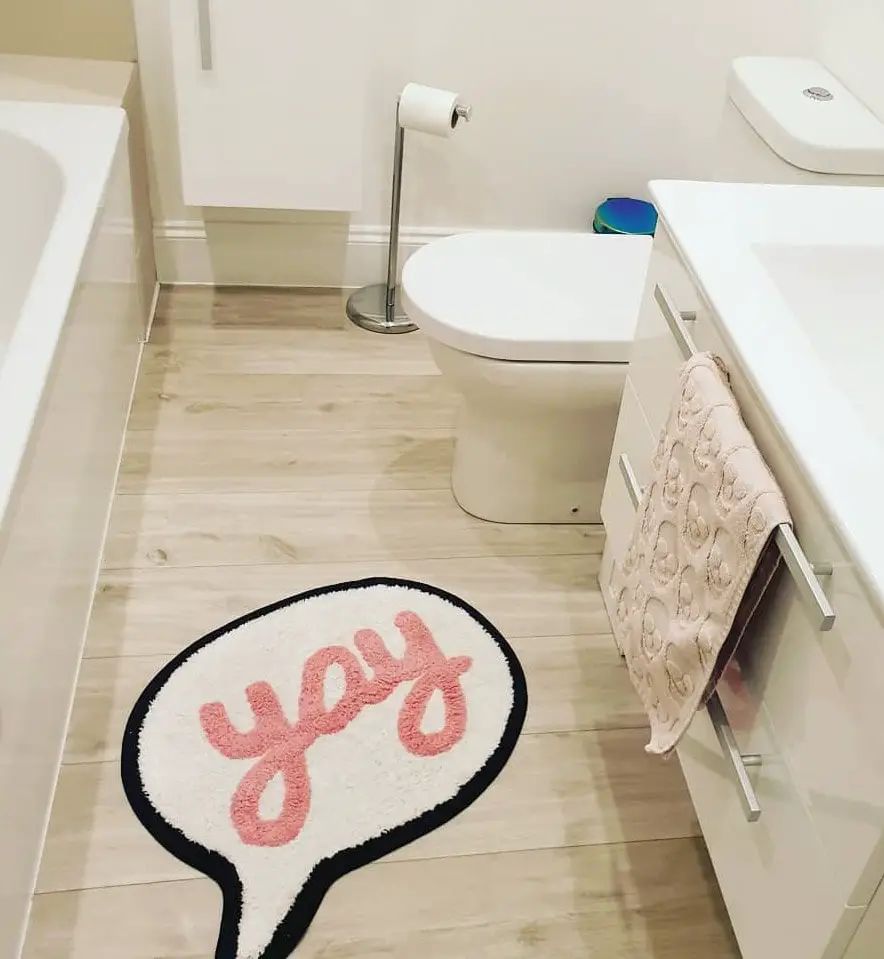 Yay Rug and Skull in White Bathroom Clean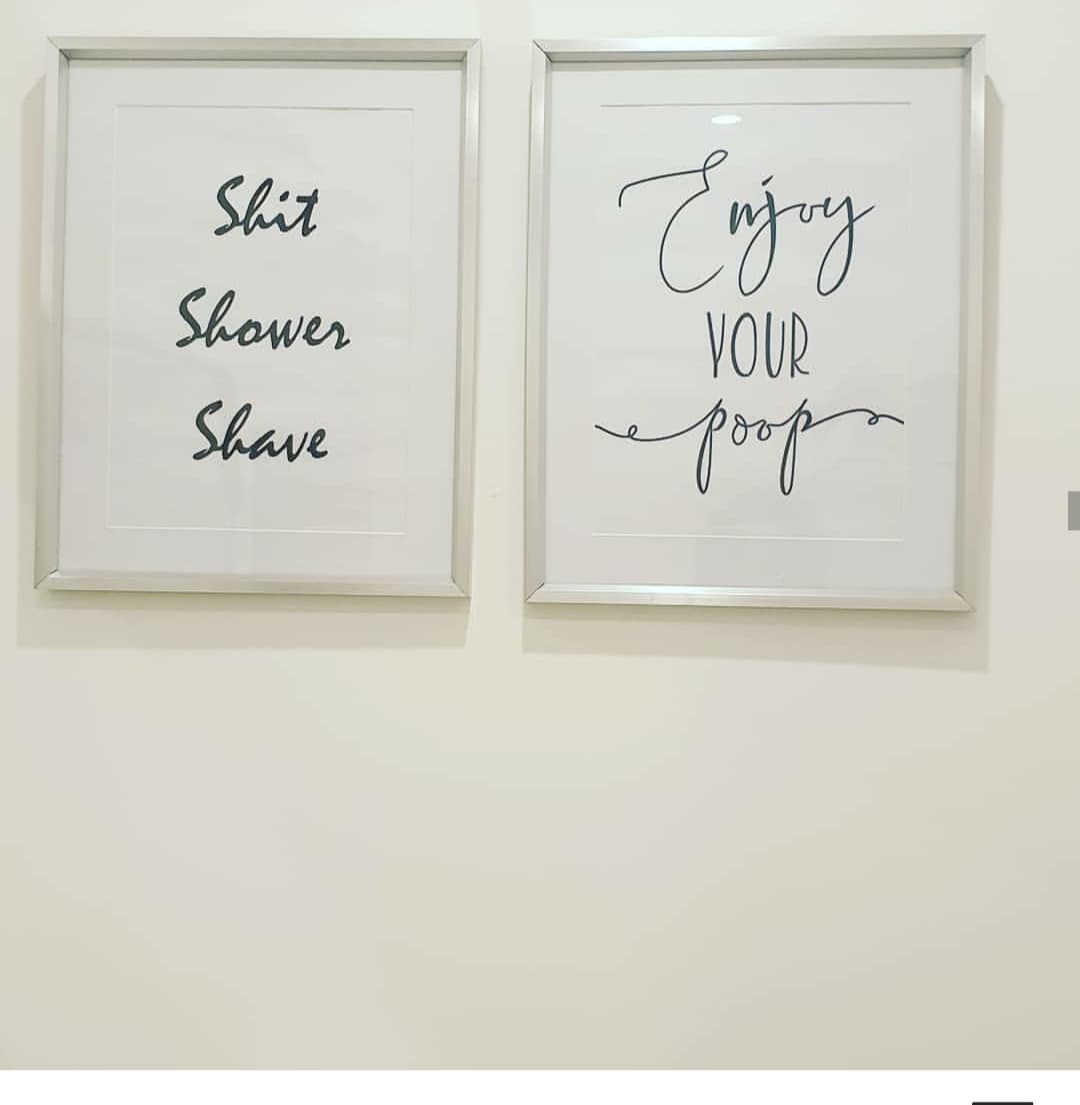 Fun Poop Joke Bathroom Decor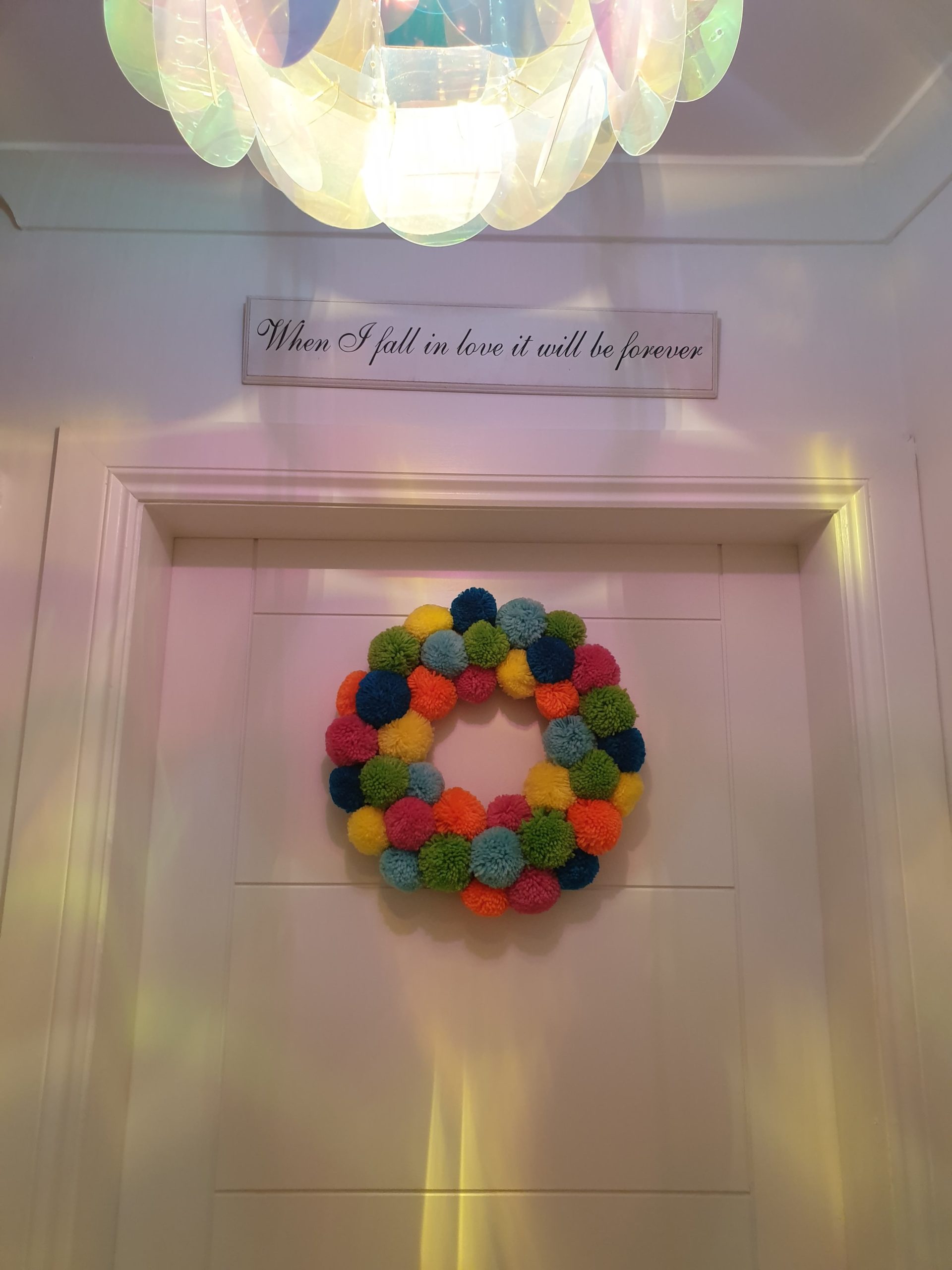 When I fall in love it will be forever wall art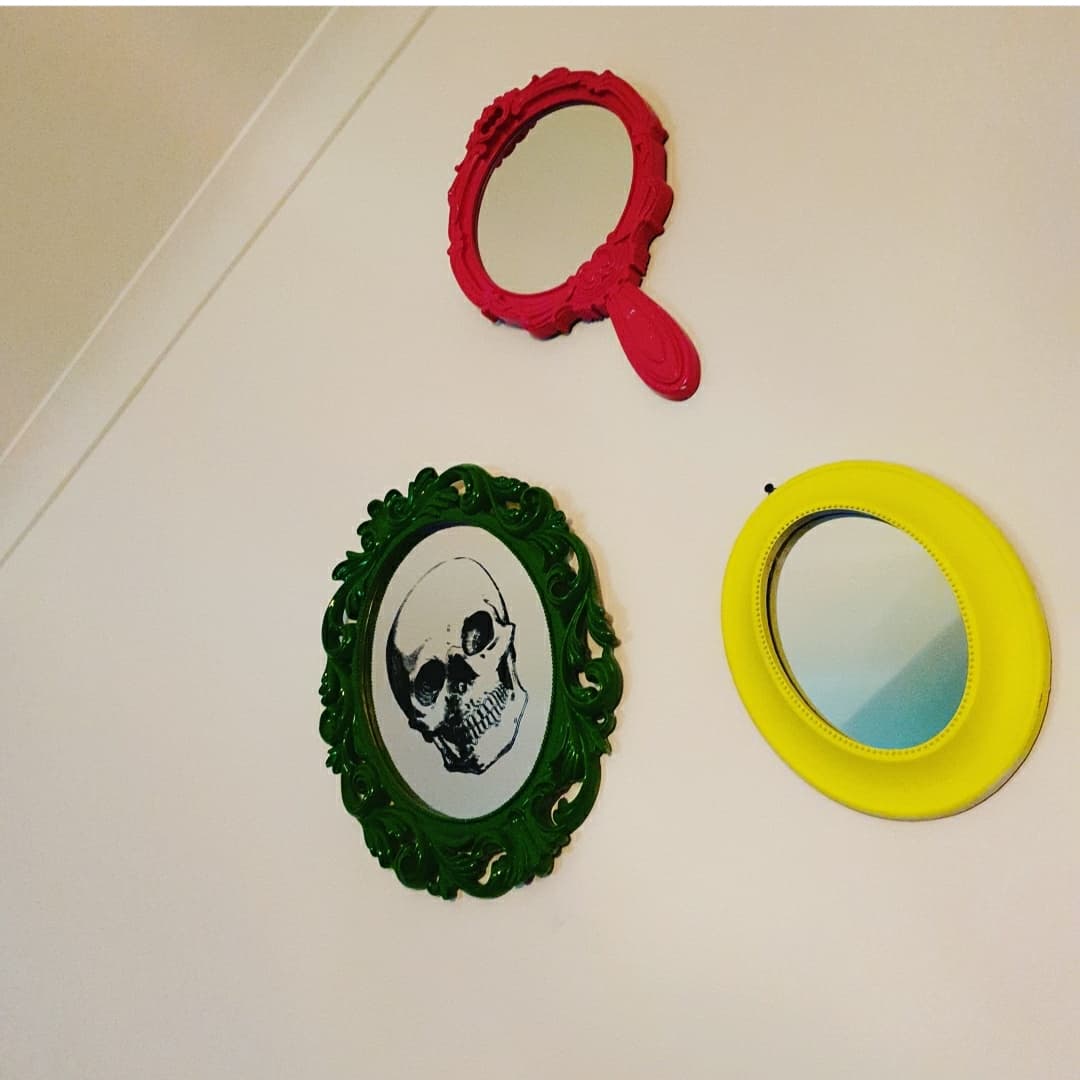 Green Mirror Skull with Red and Yellow Mirrors
Brown Flowers & Co Polka Dotted Wall
Blue Start Art Light Fixture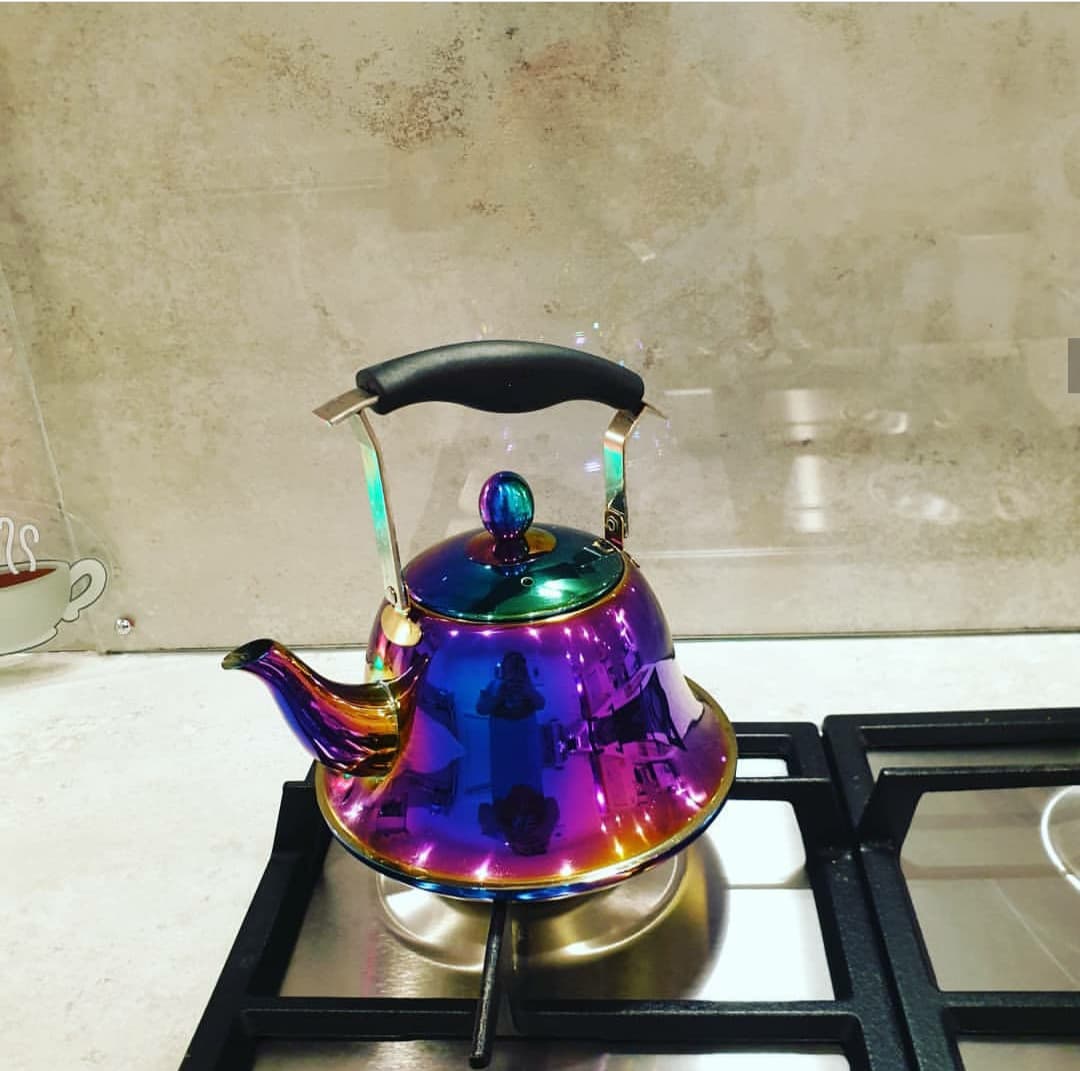 Rainbow Titanium Color Tea Kettle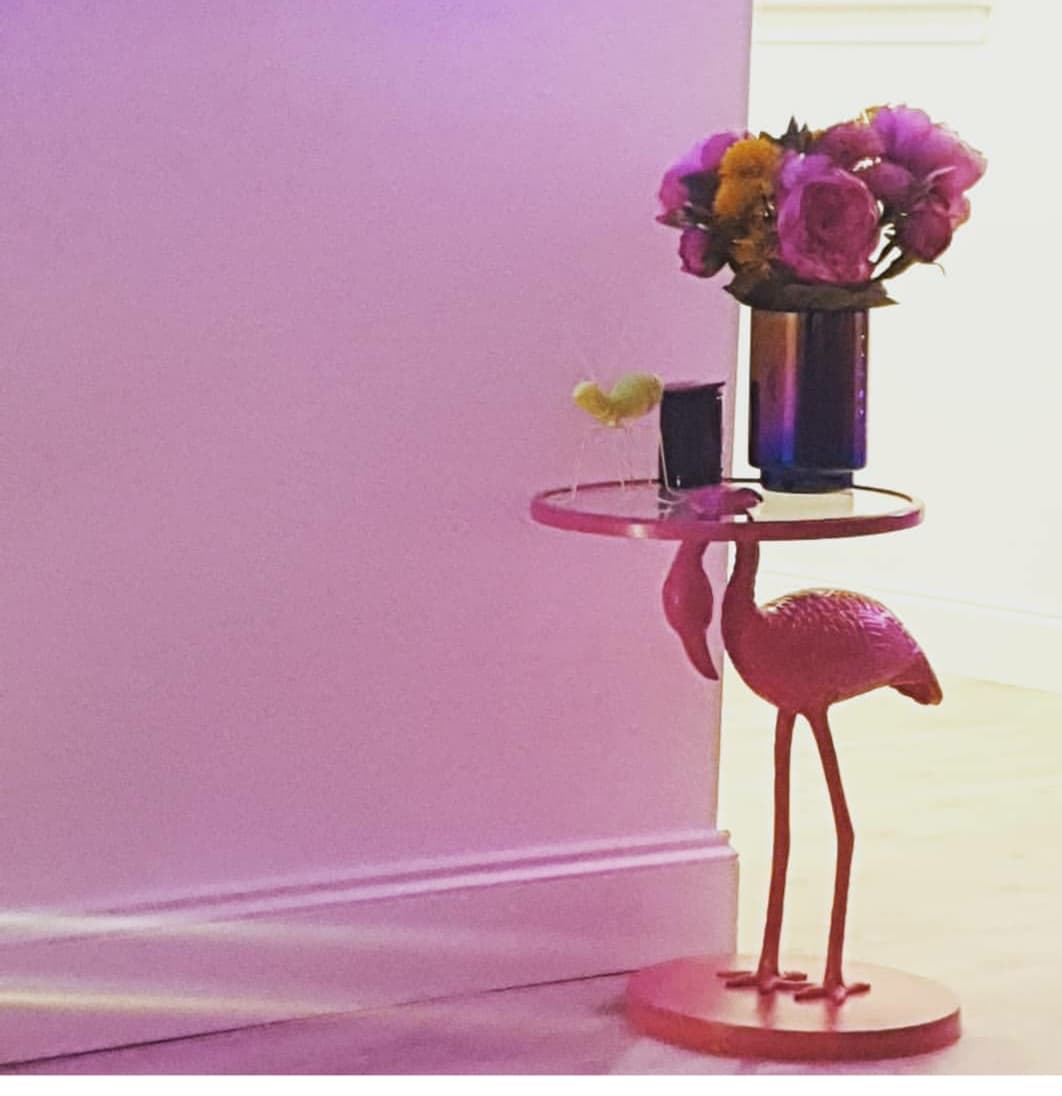 Flamingo Stand with Rainbow Color Flower Vase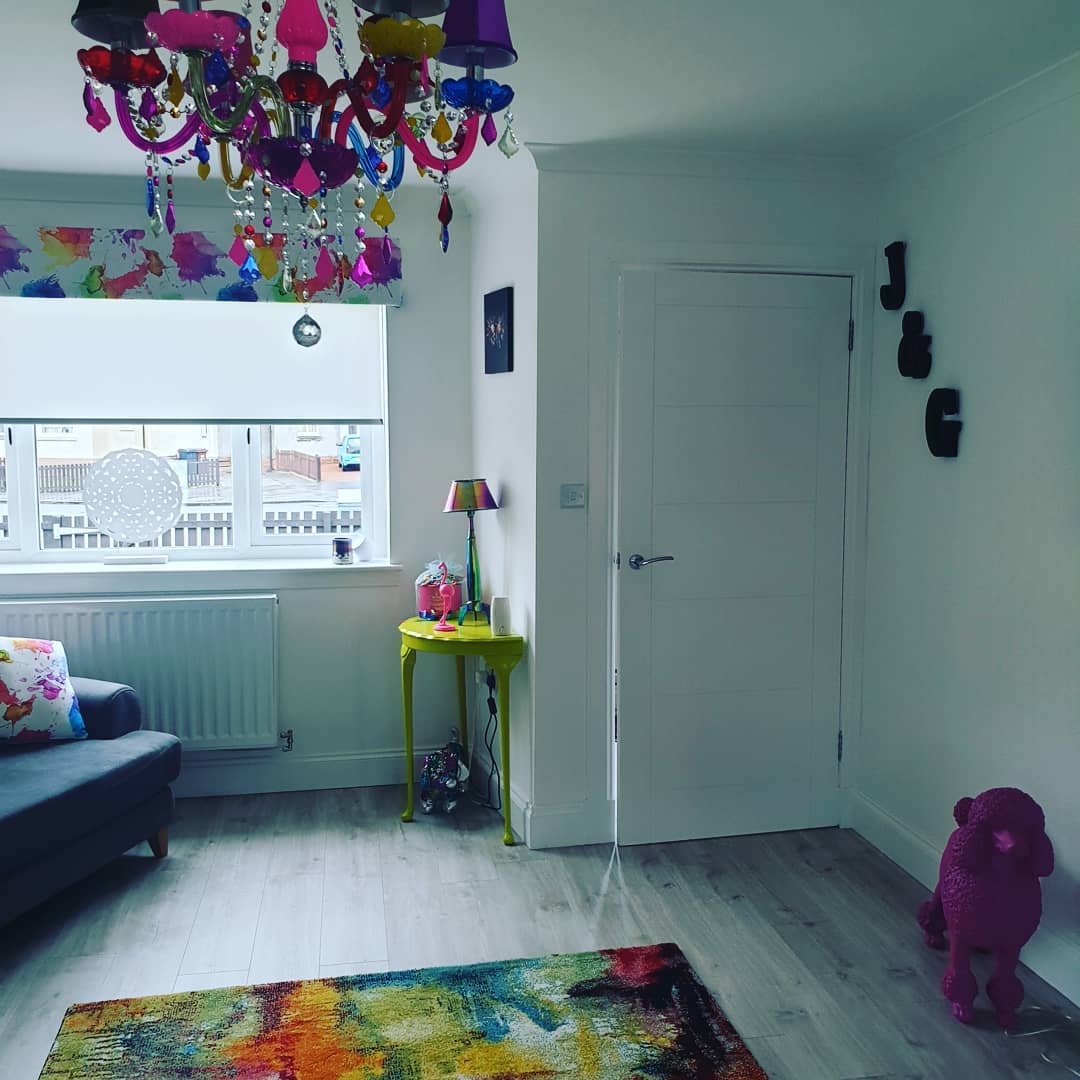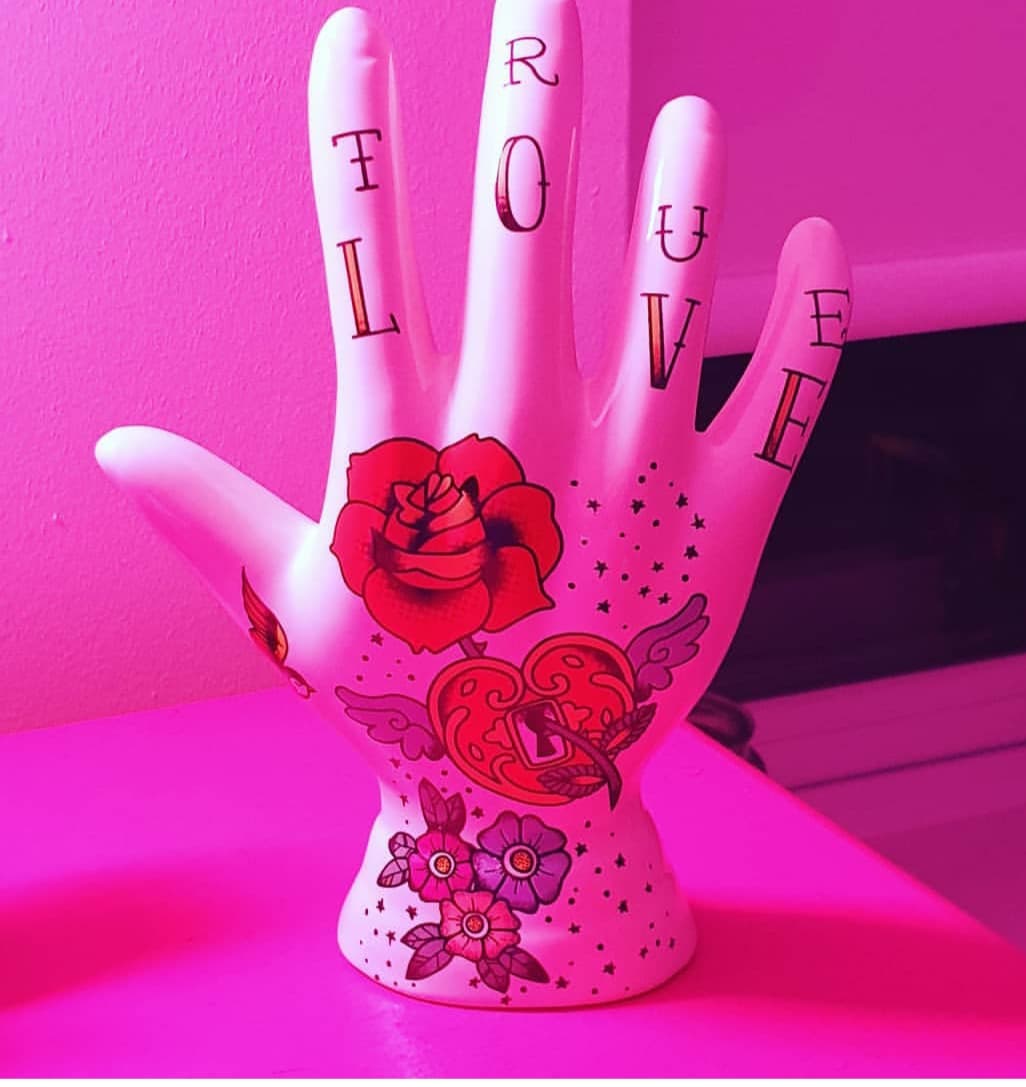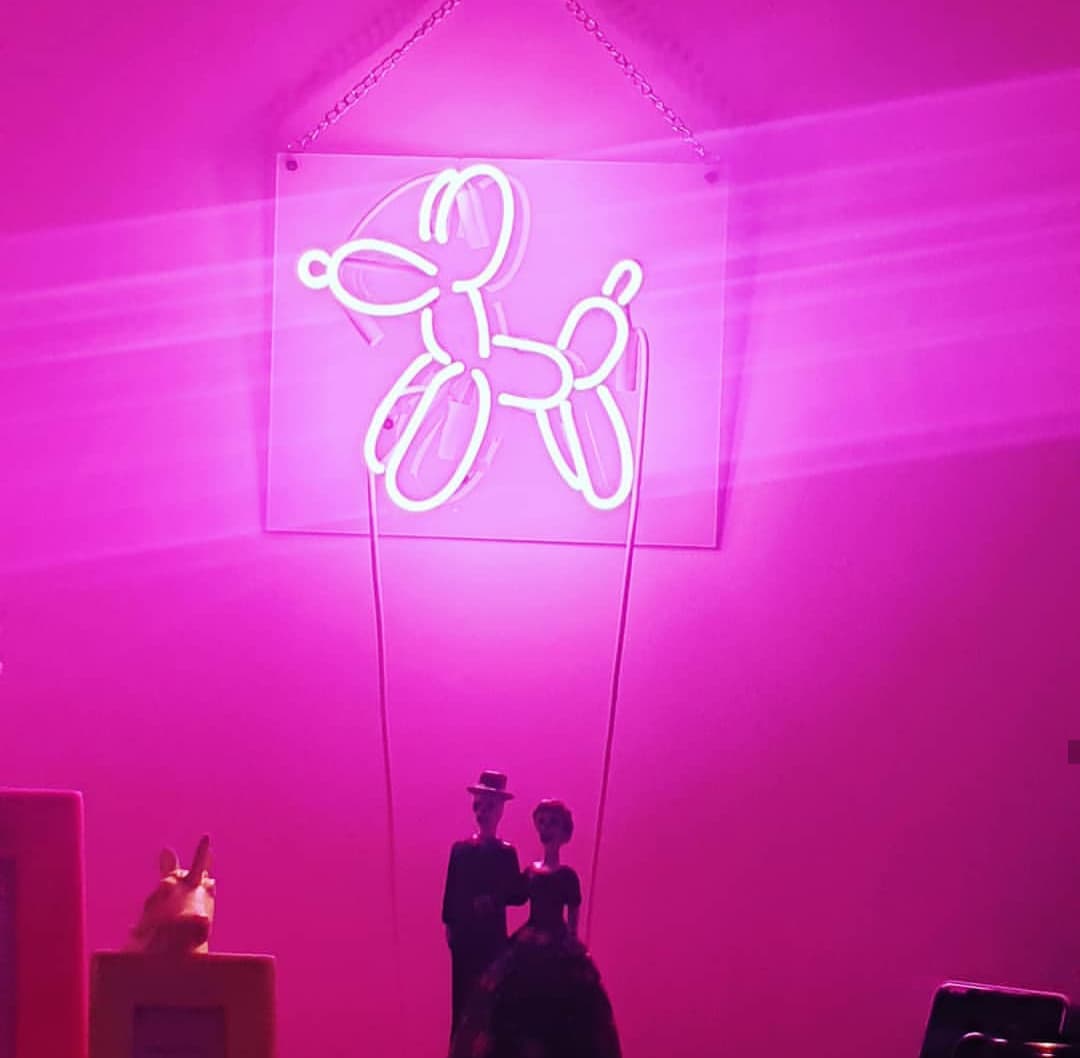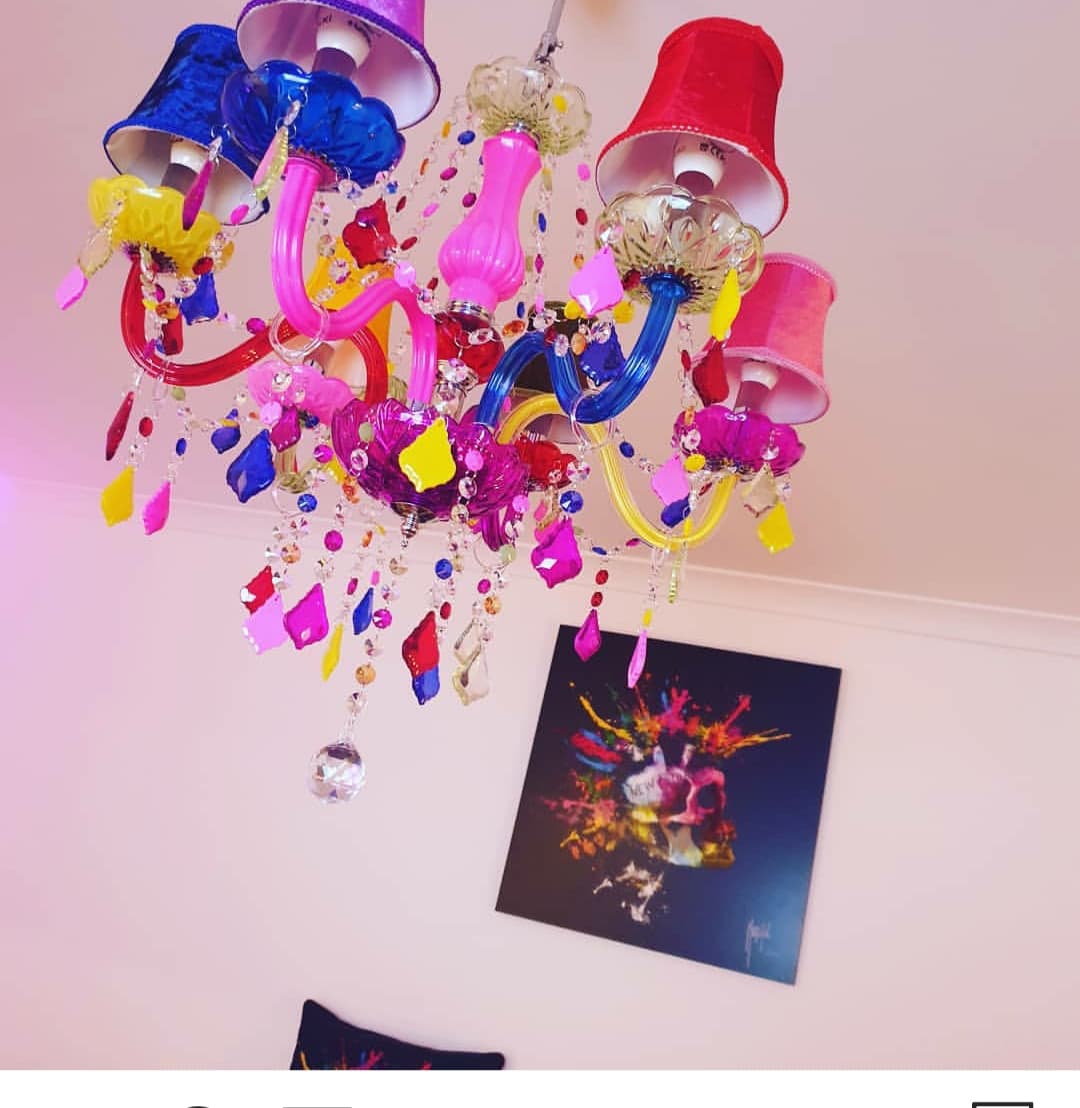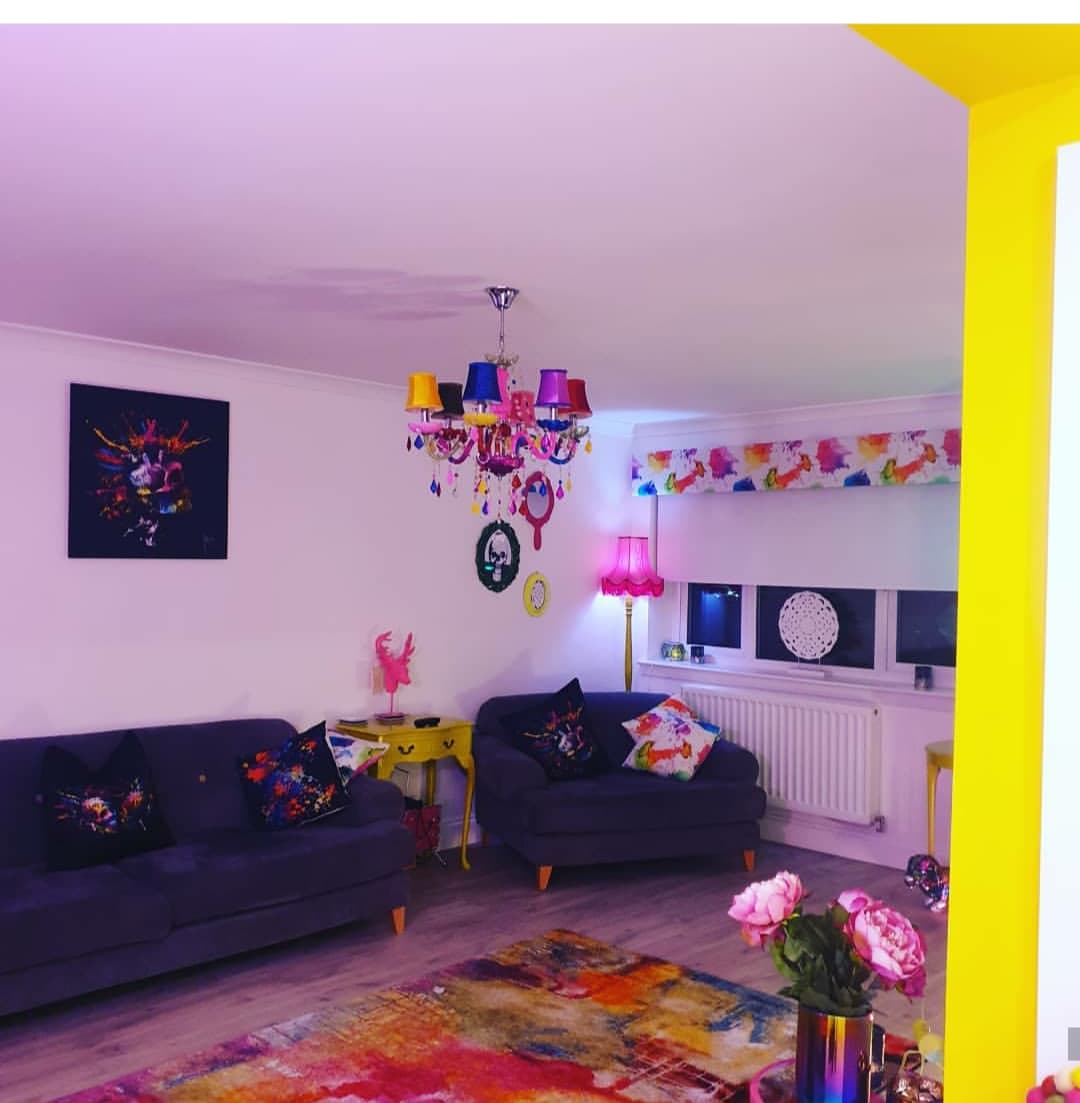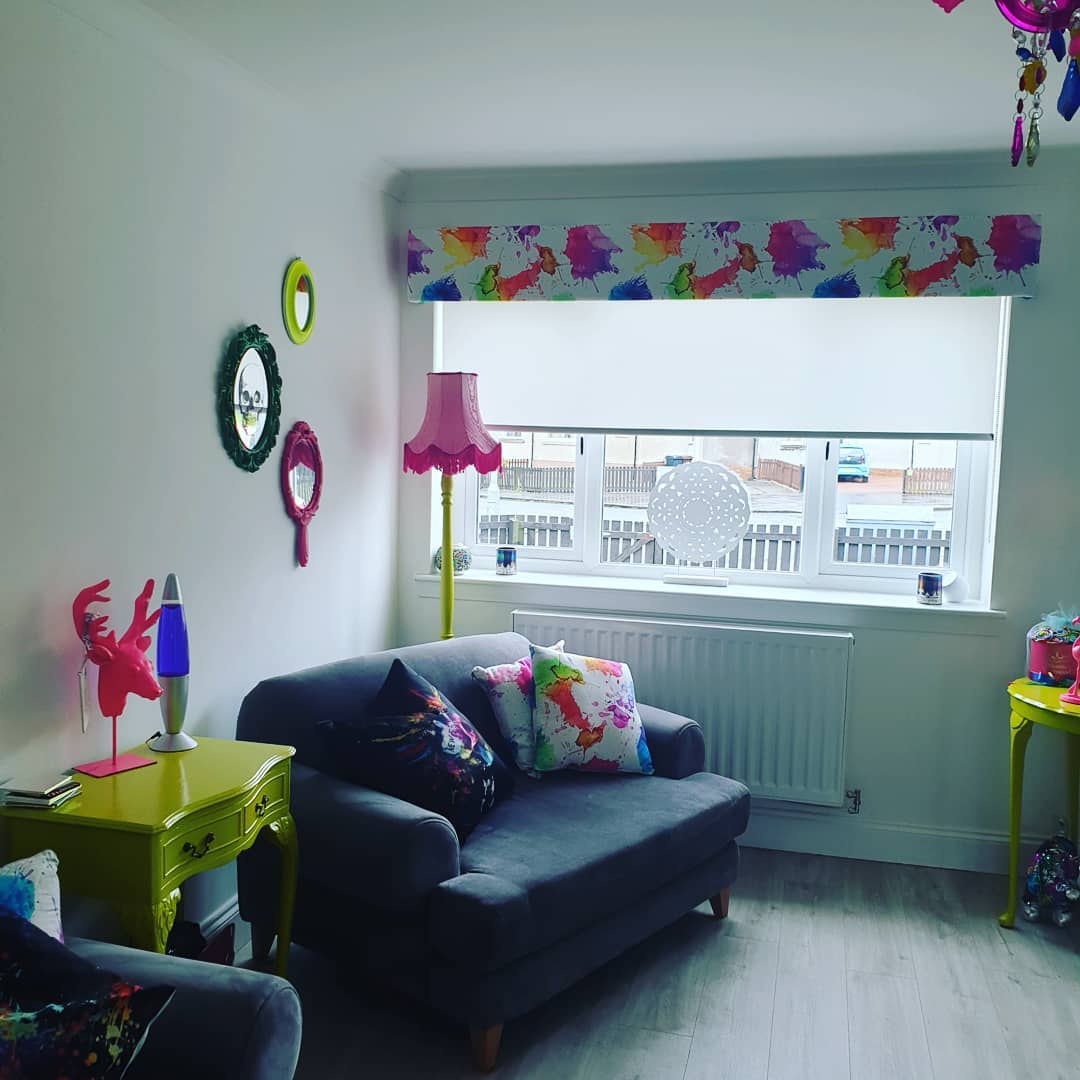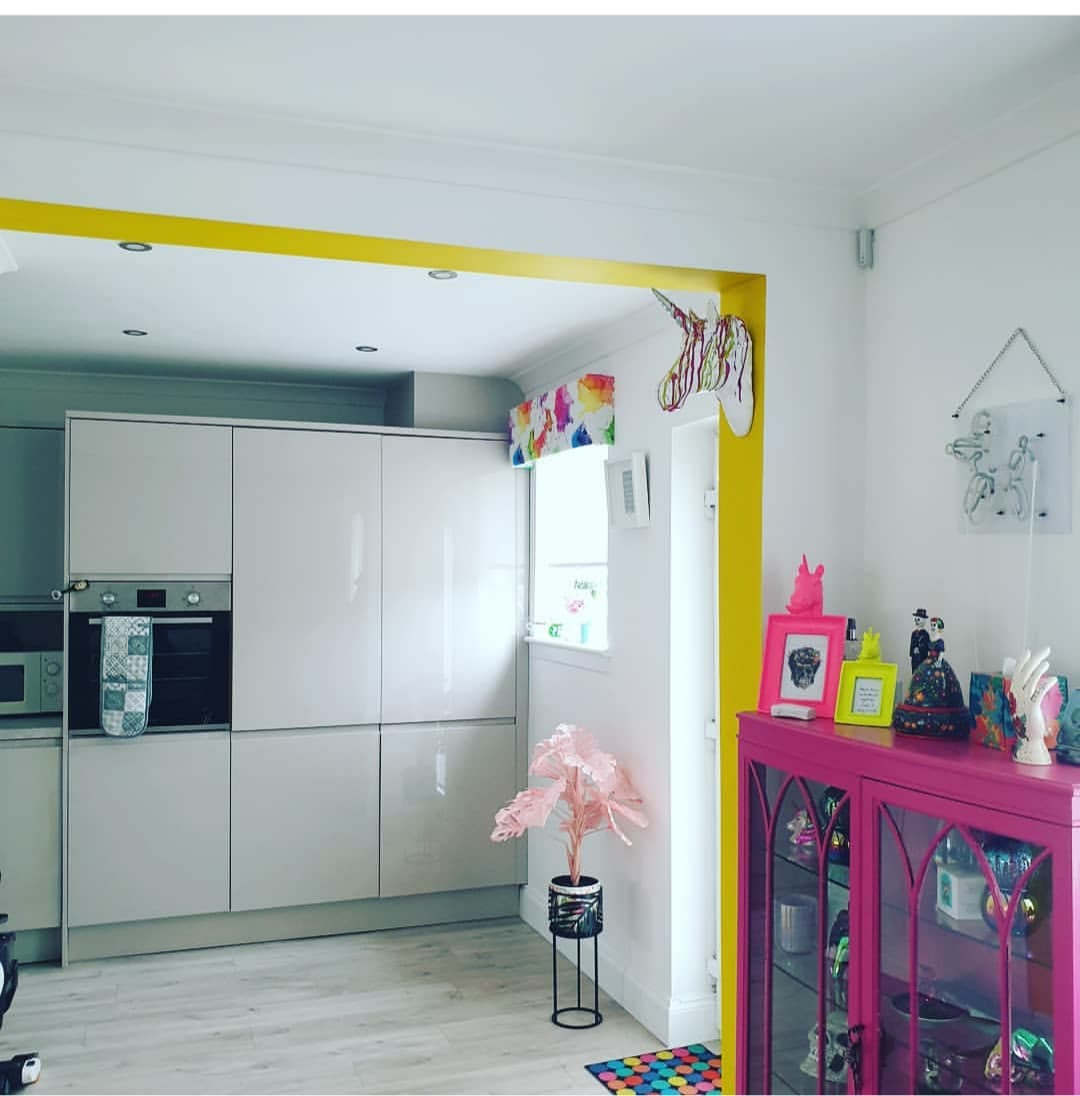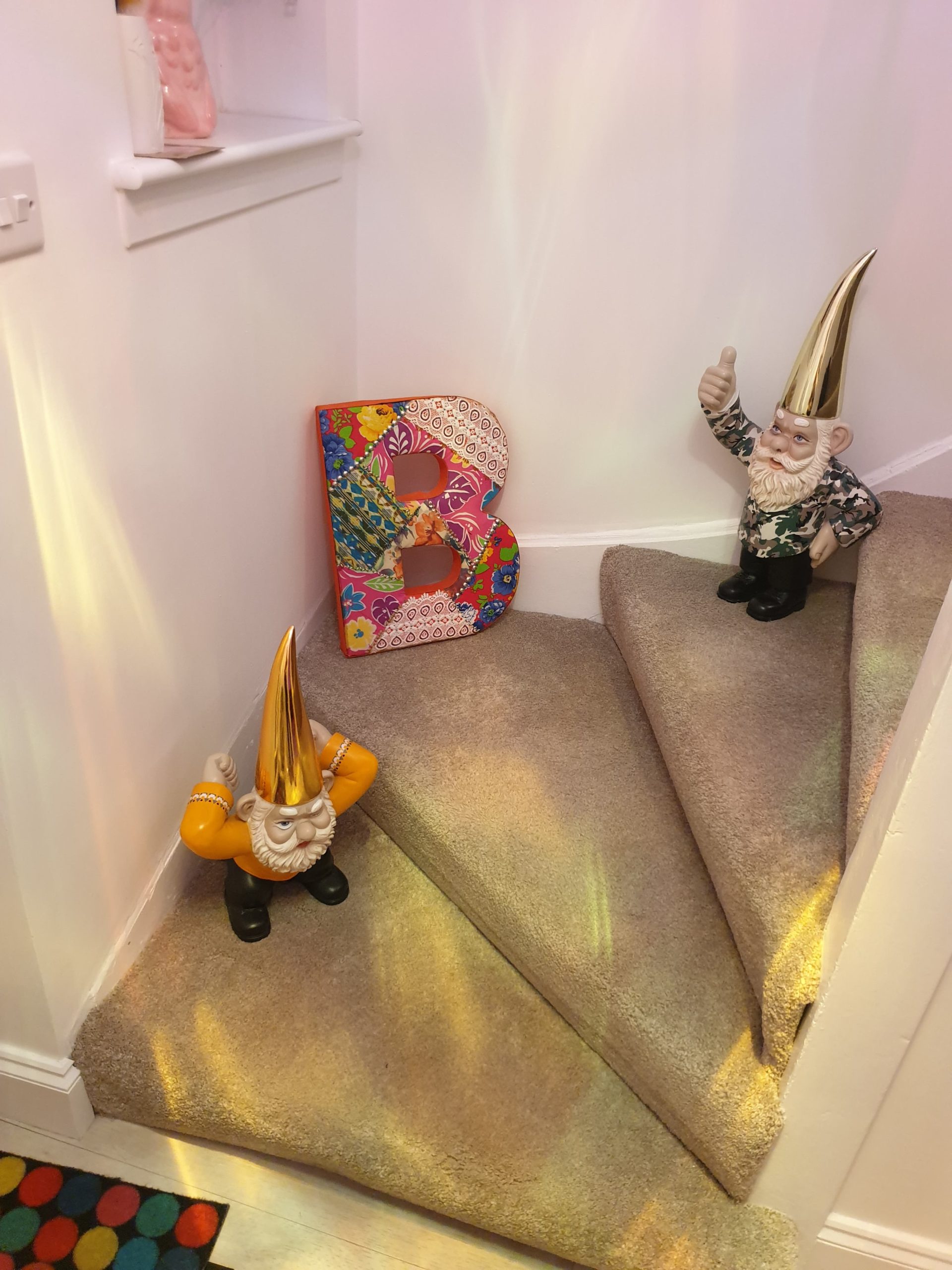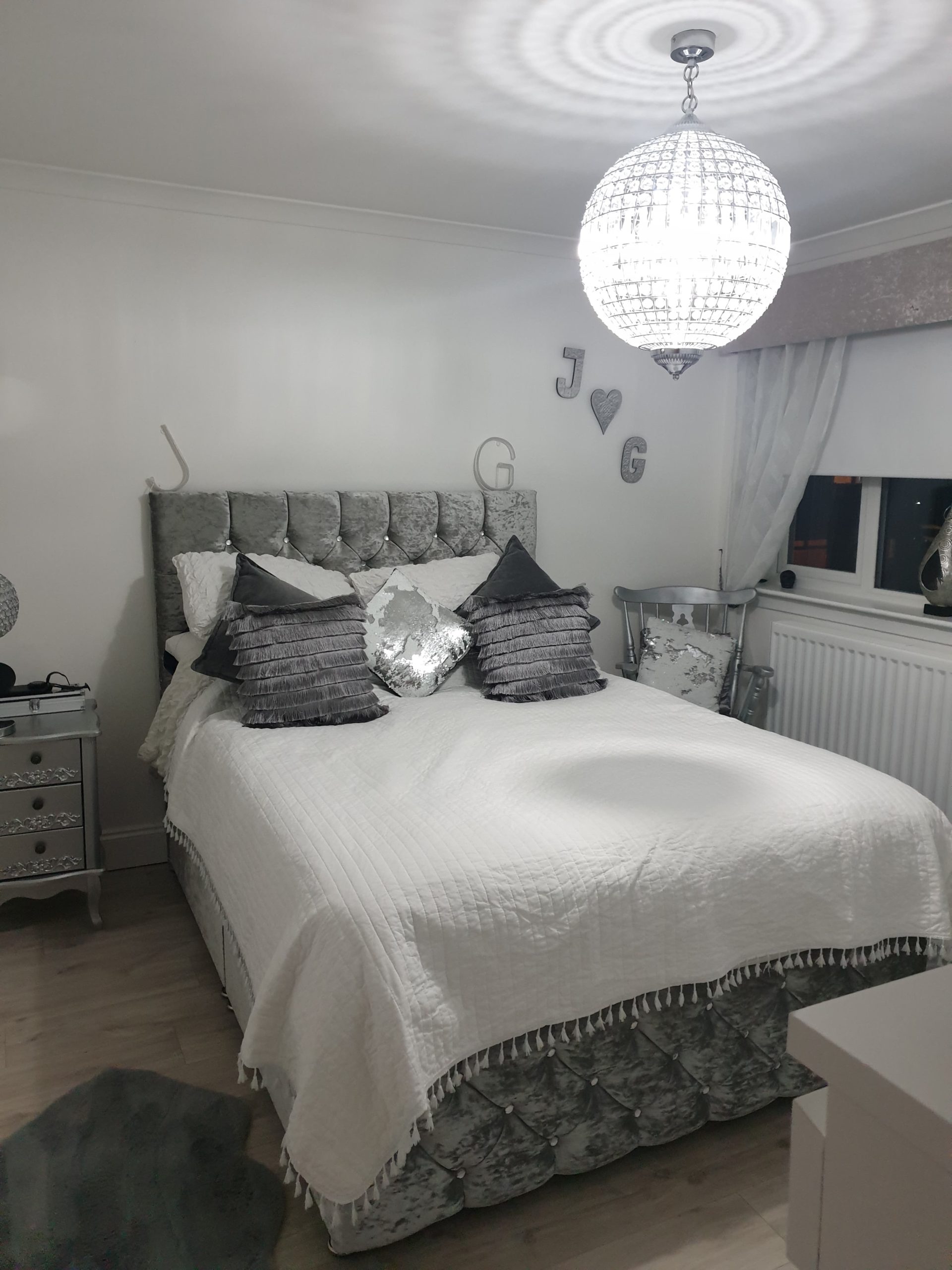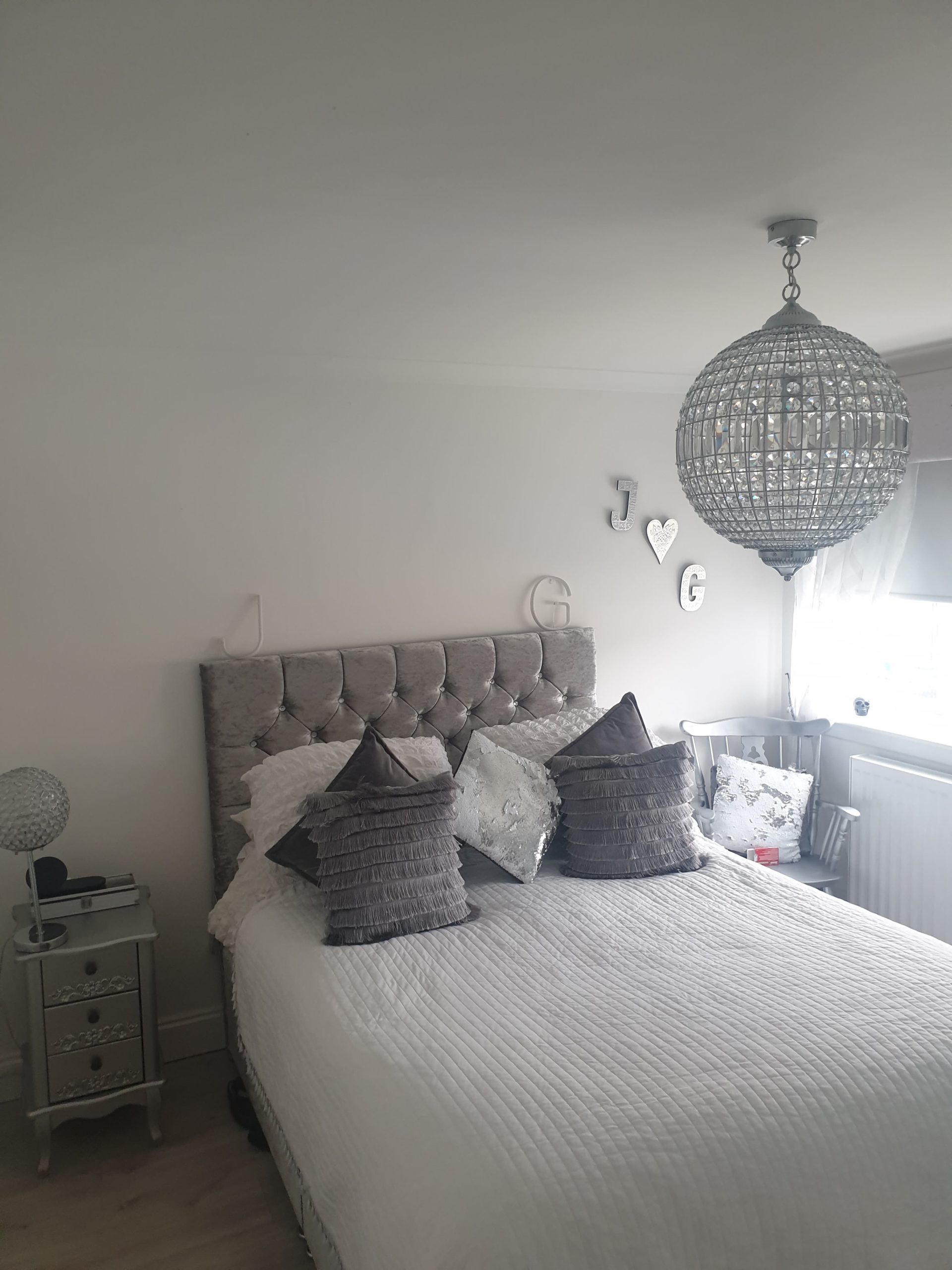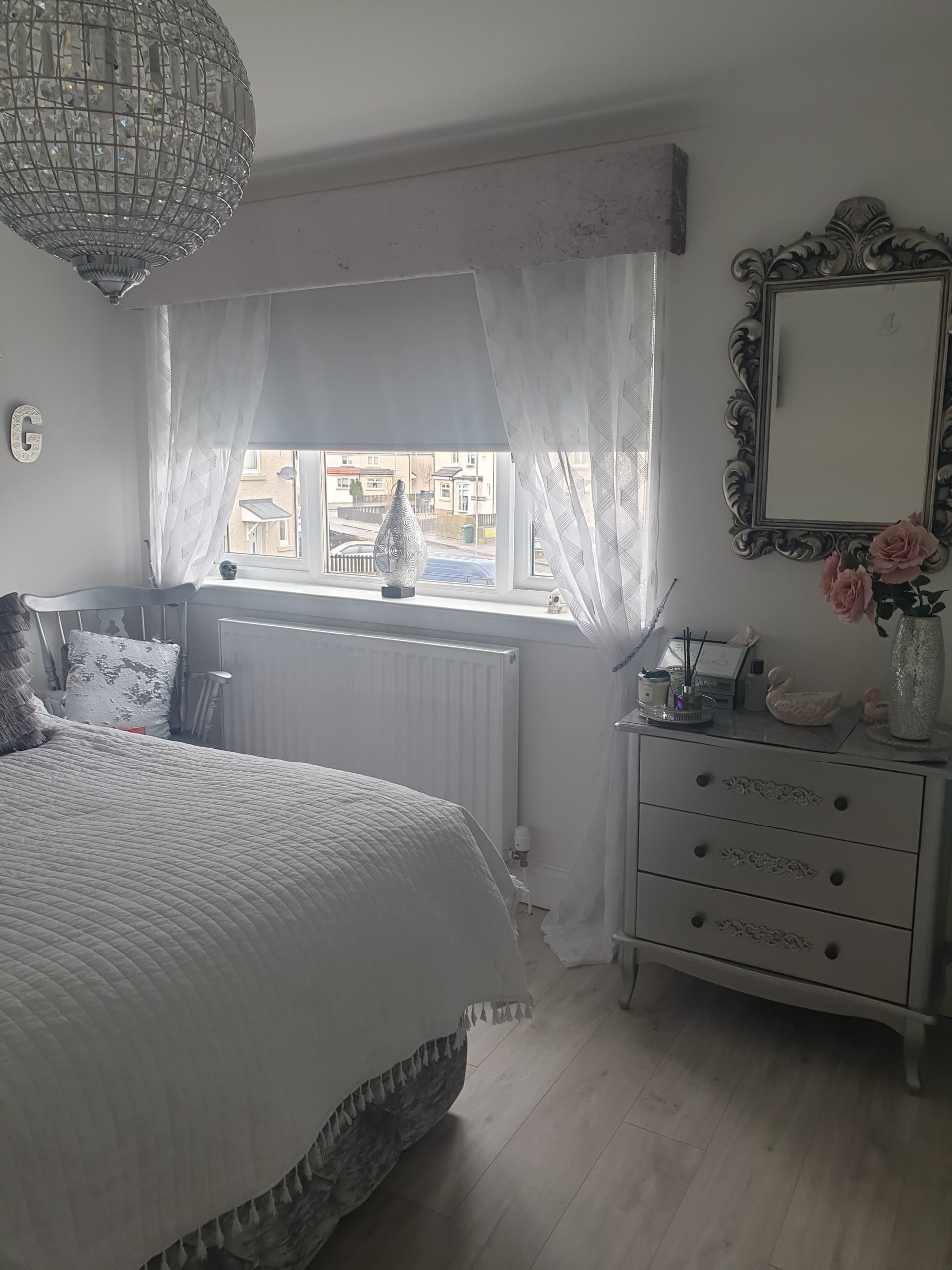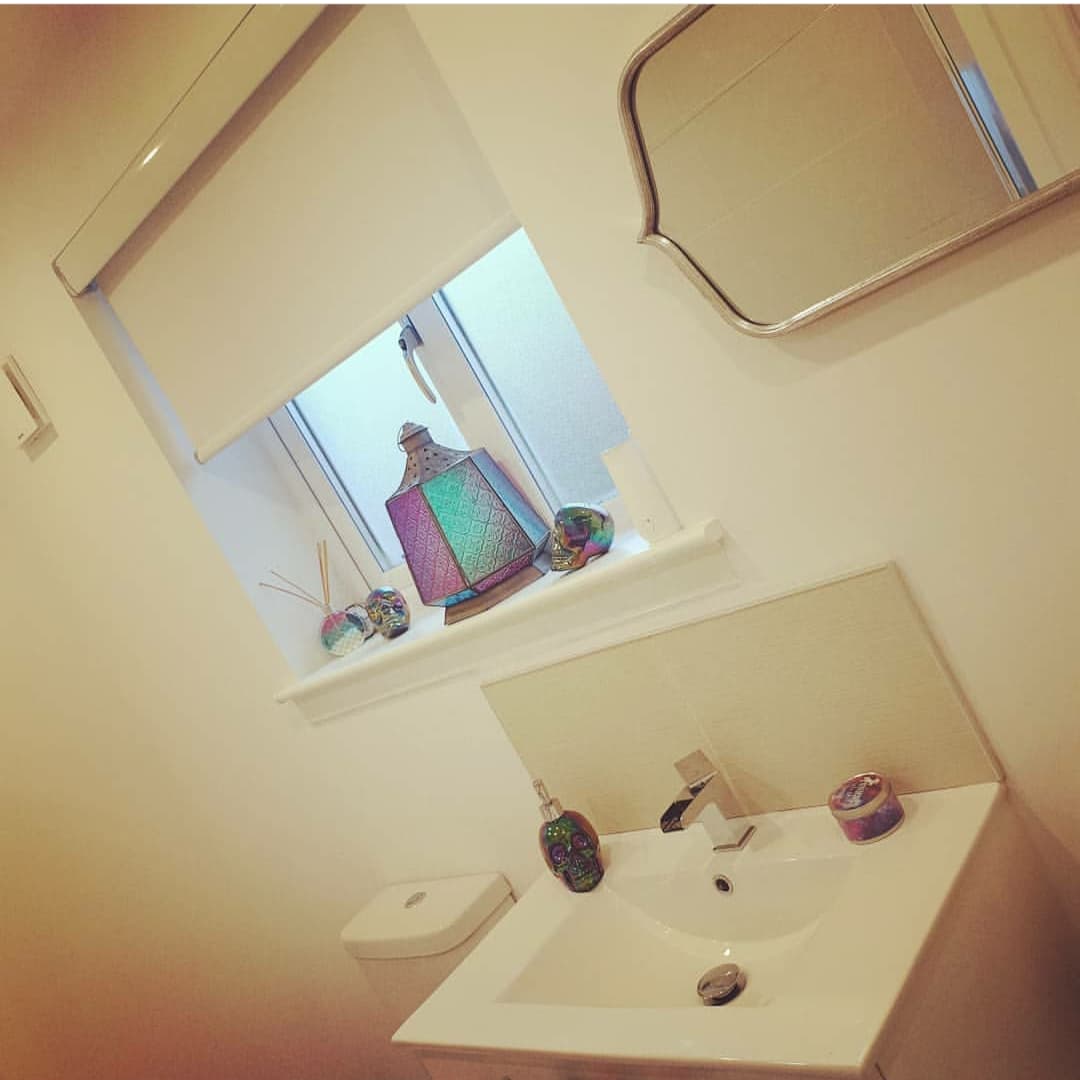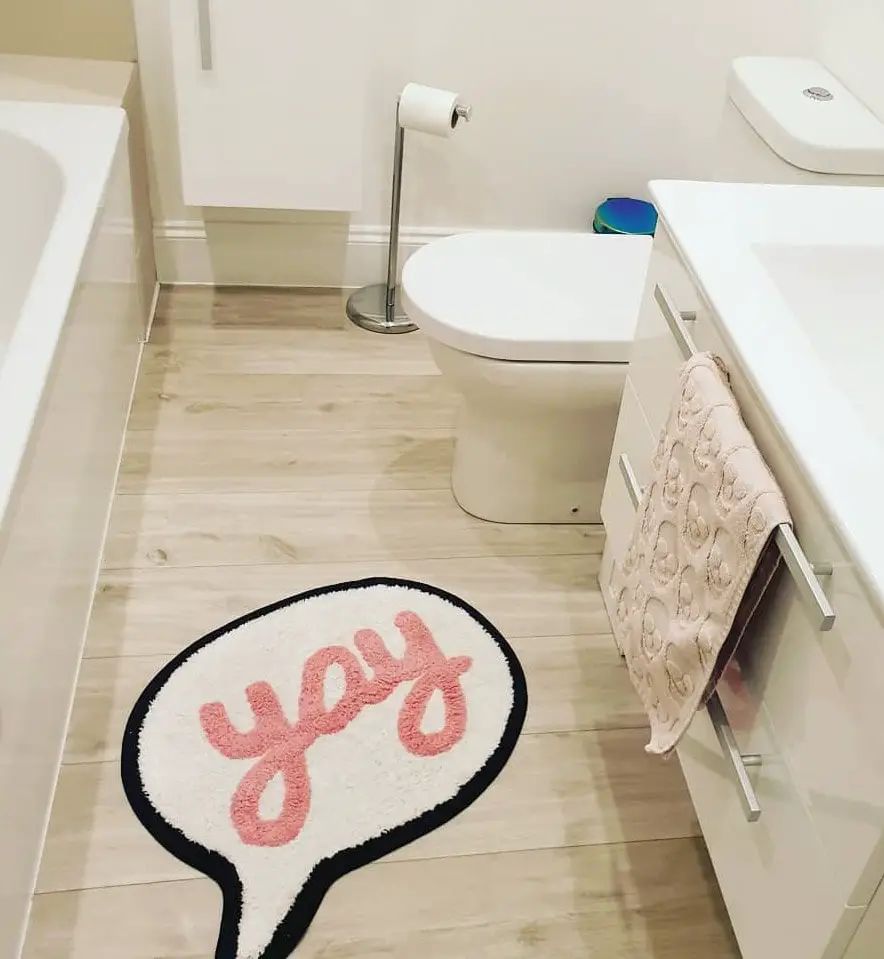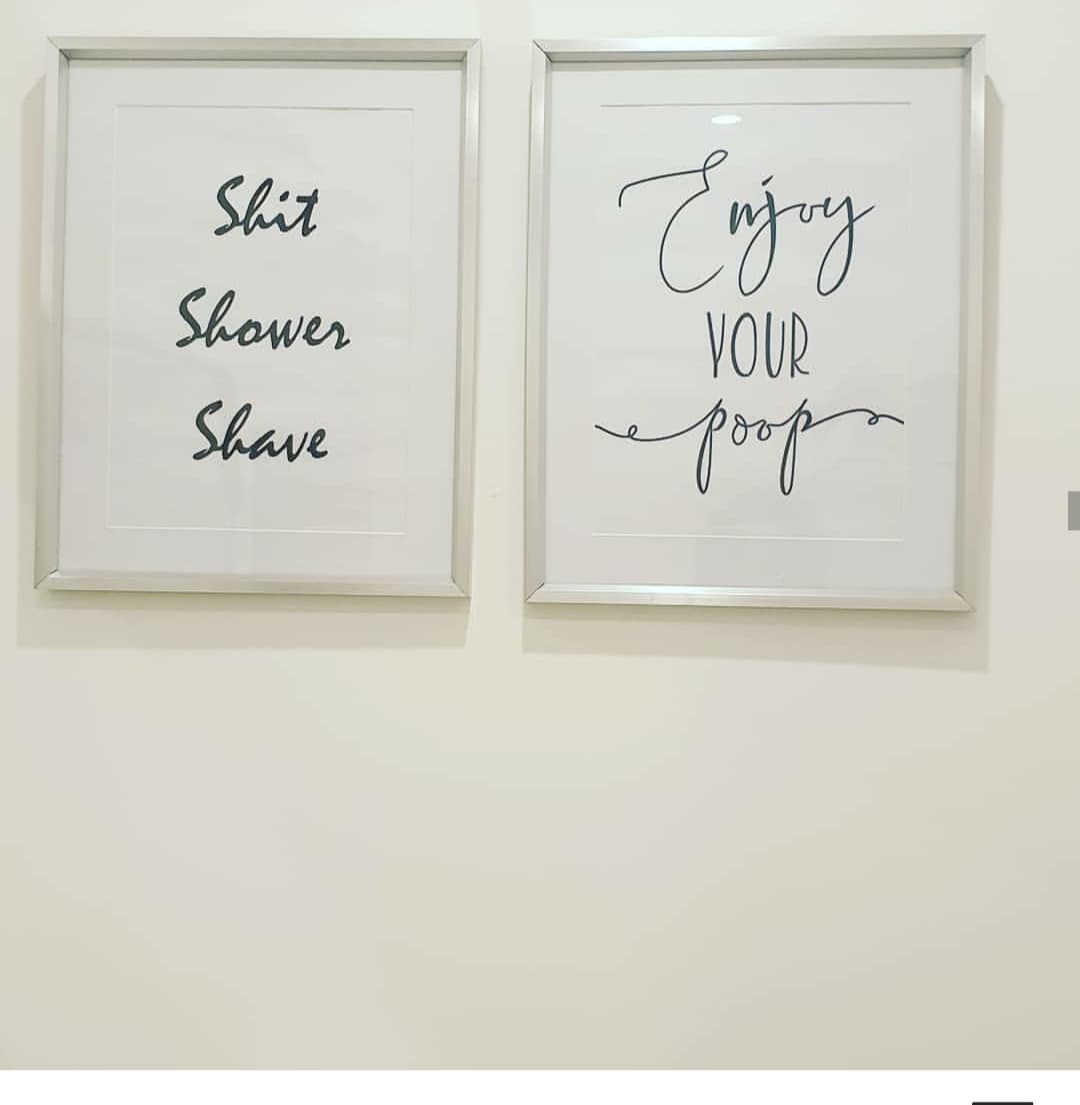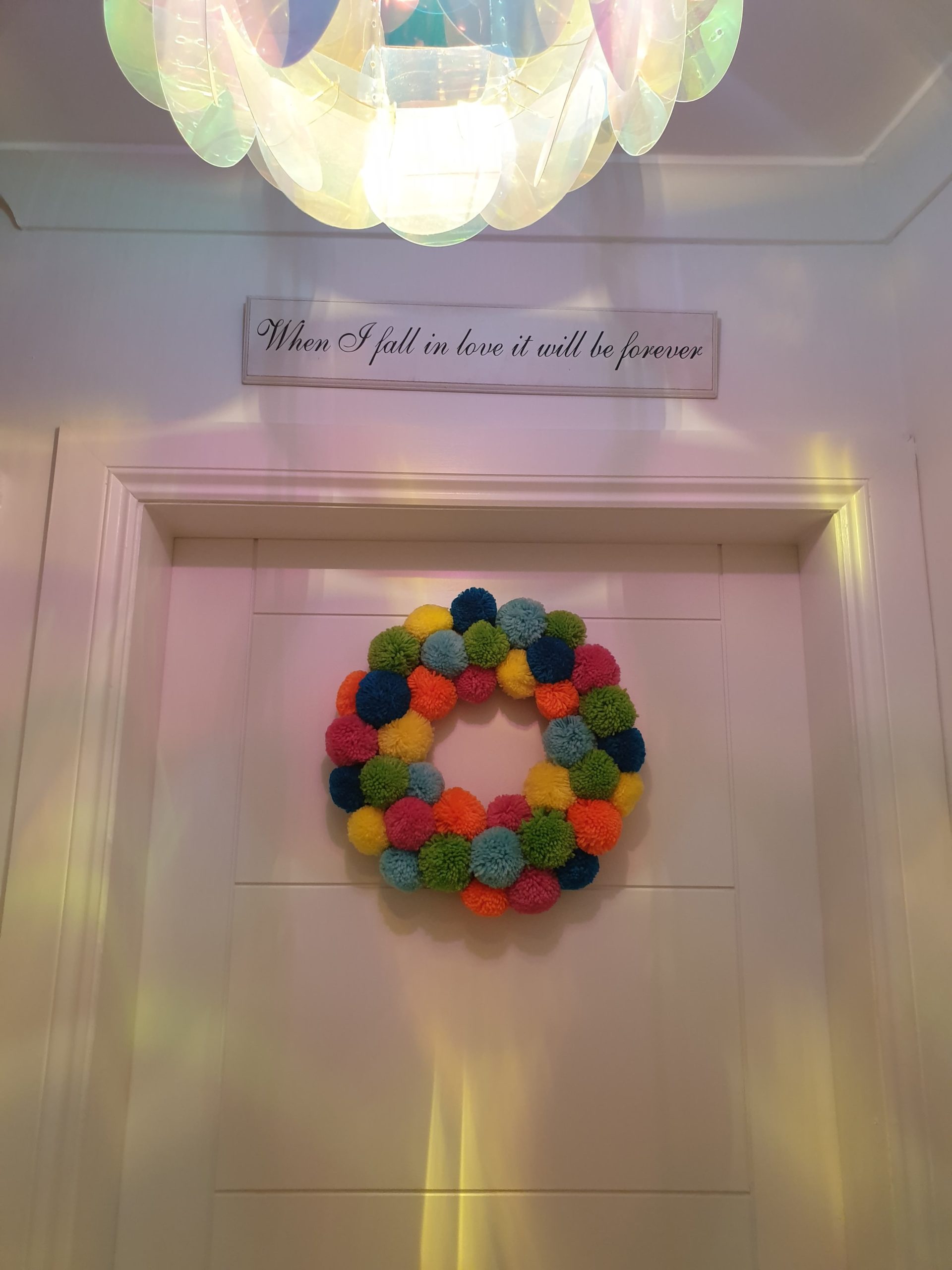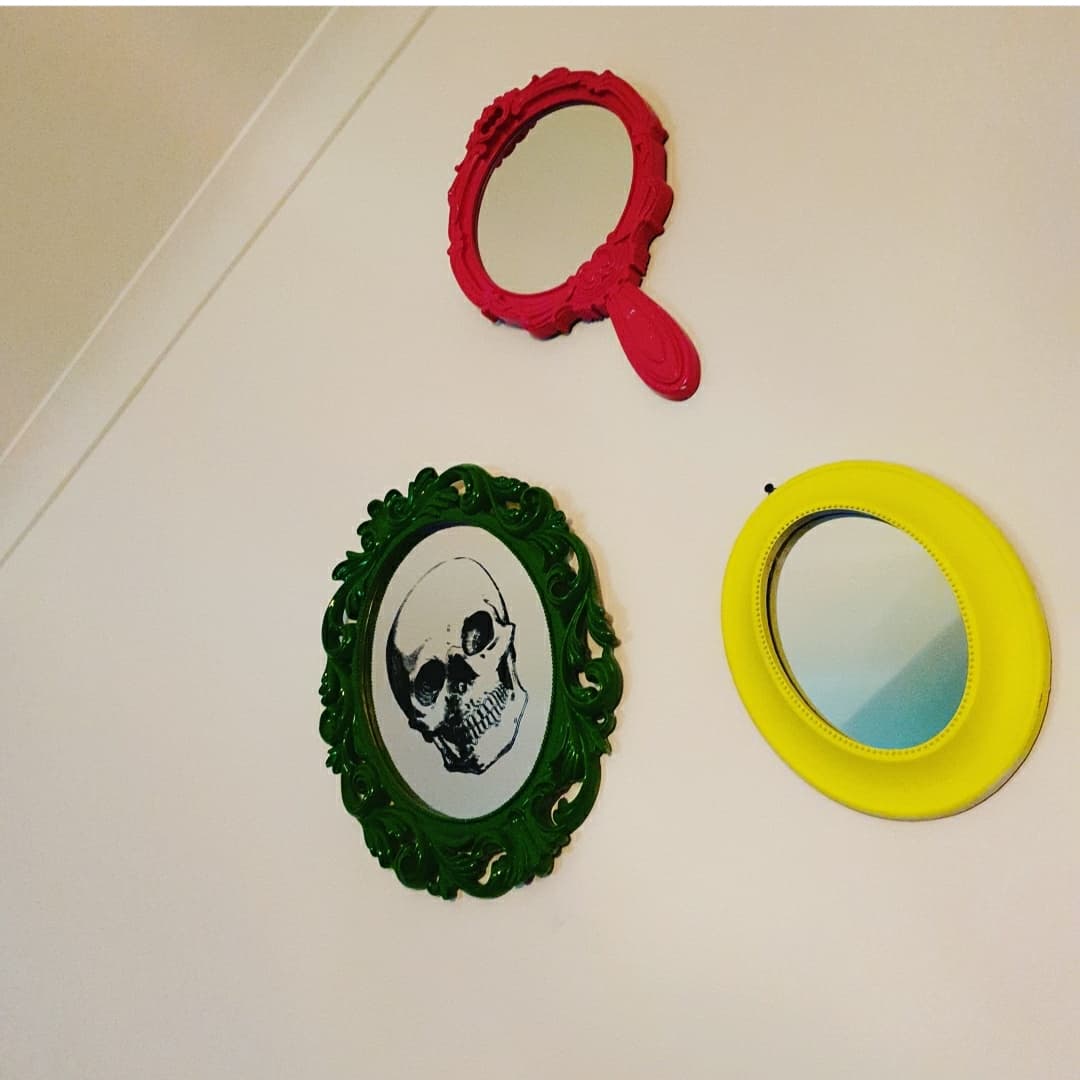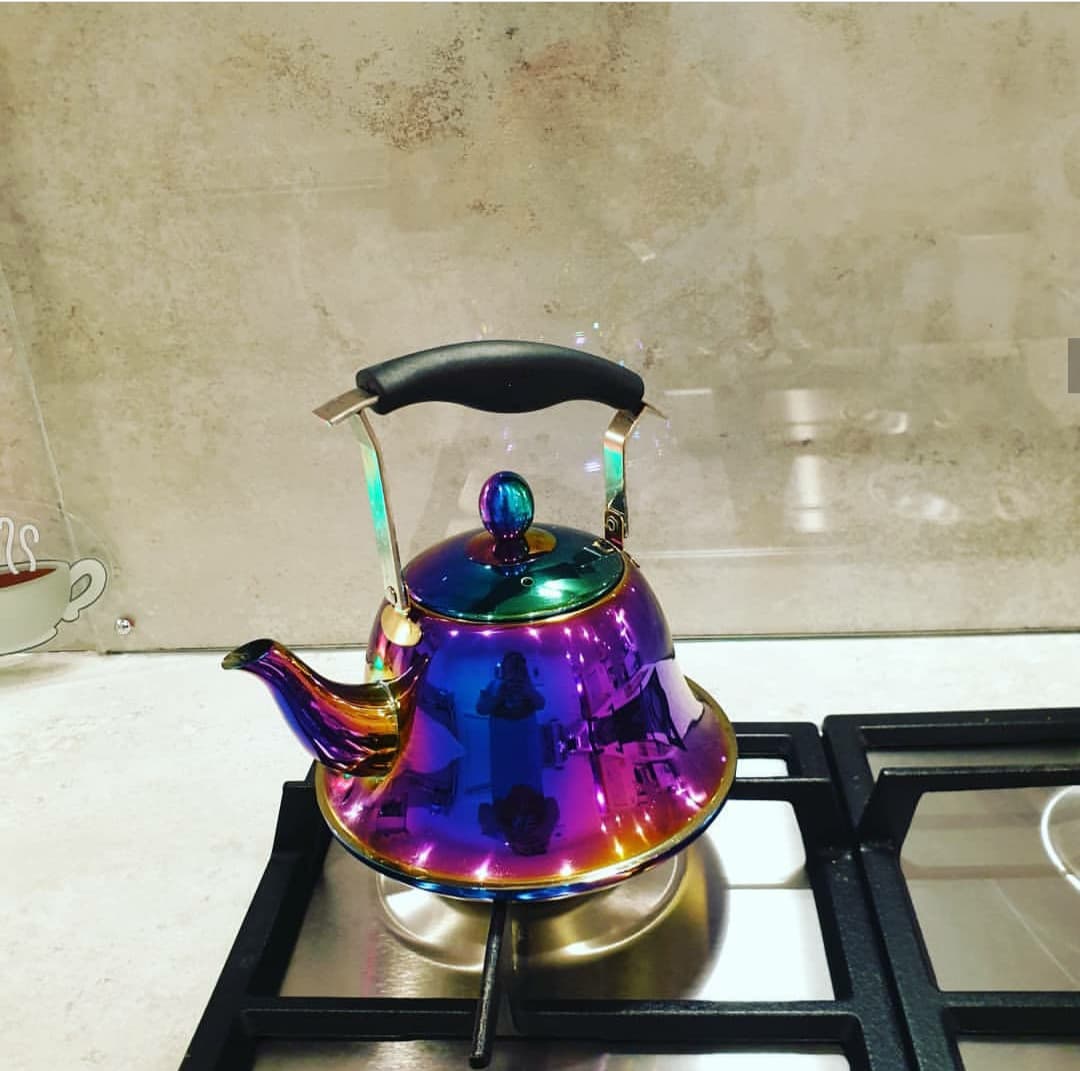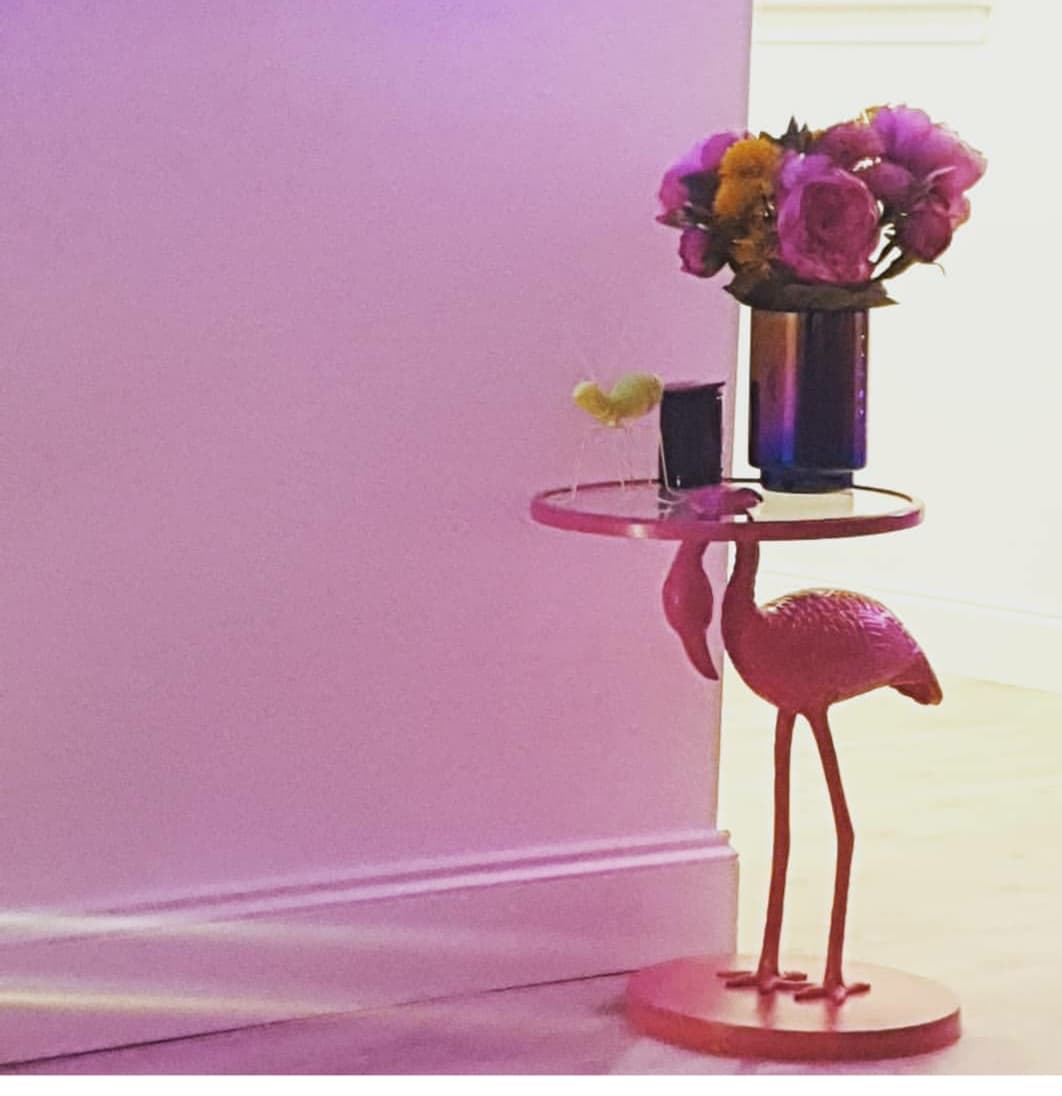 Name: Gemma Brown
Location: Lanarkshire, Scotland
Home Type: House (3 bedrooms)
Home Status: Lived in for 7 months – Purchased
Size: 1150 square feet
Career: Clerical Assistant
It's all About Colors and Being Unique
In Gemma's renovated council home, she wanted to be bold, expressive, and unique. Gemma's unique style is eclectic and colorful, and she's not reserved when it comes to showcasing it. Upon entering her home, you can't help but notice the bright and colorful rug, living room chandelier, and perky pink poodle.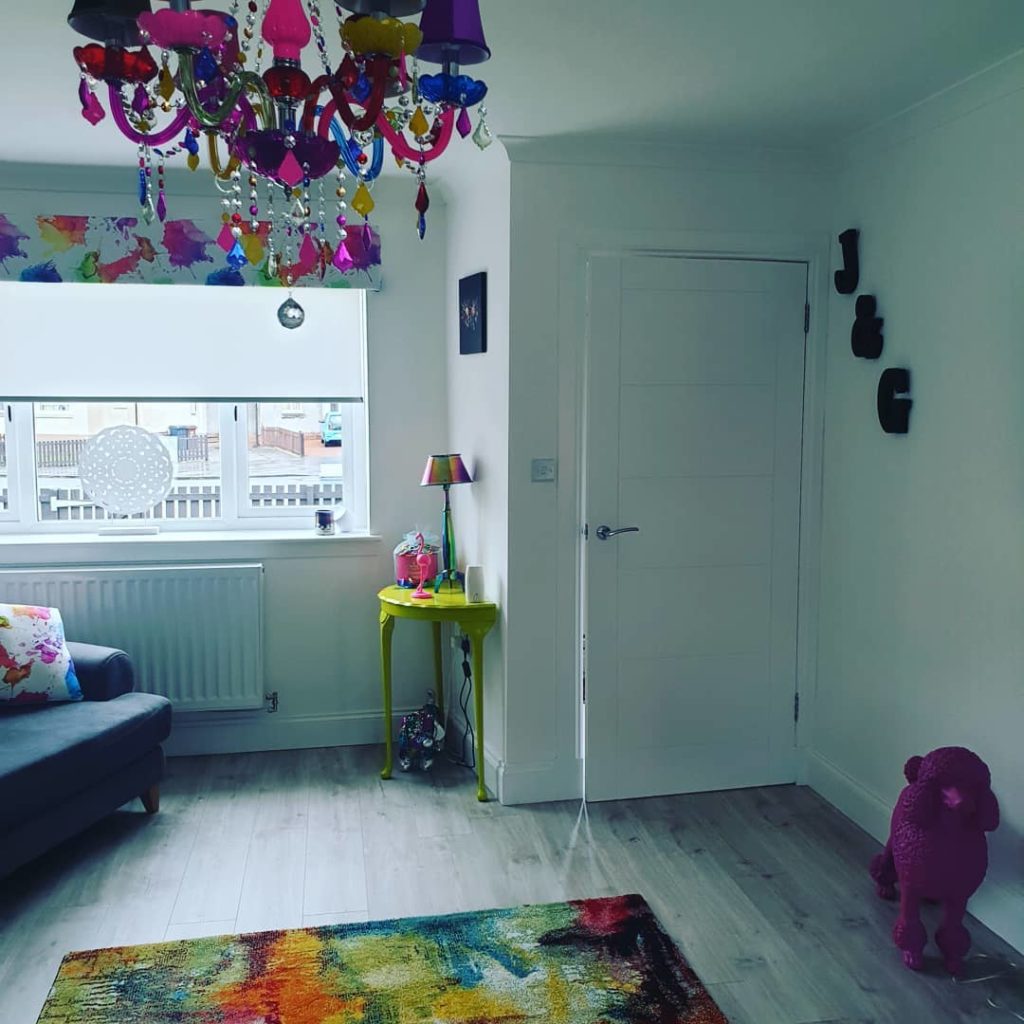 Panning to the right, there is a matching pink glass cabinet neatly snugged against the kitchen wall separating it from the living room. Alongside the yellow stripe that divides is an artistic unicorn head that is firmly mounted. Inside the pink cabinet, you can find fun, colorful, eclectic décor. Ornaments such as unicorns, flamingos, garden gnomes, and skulls are amongst a variety of other animals commonly seen throughout this creative home. "If you're going to call this place home, have some fun and jazz it up a bit!" Gemma says.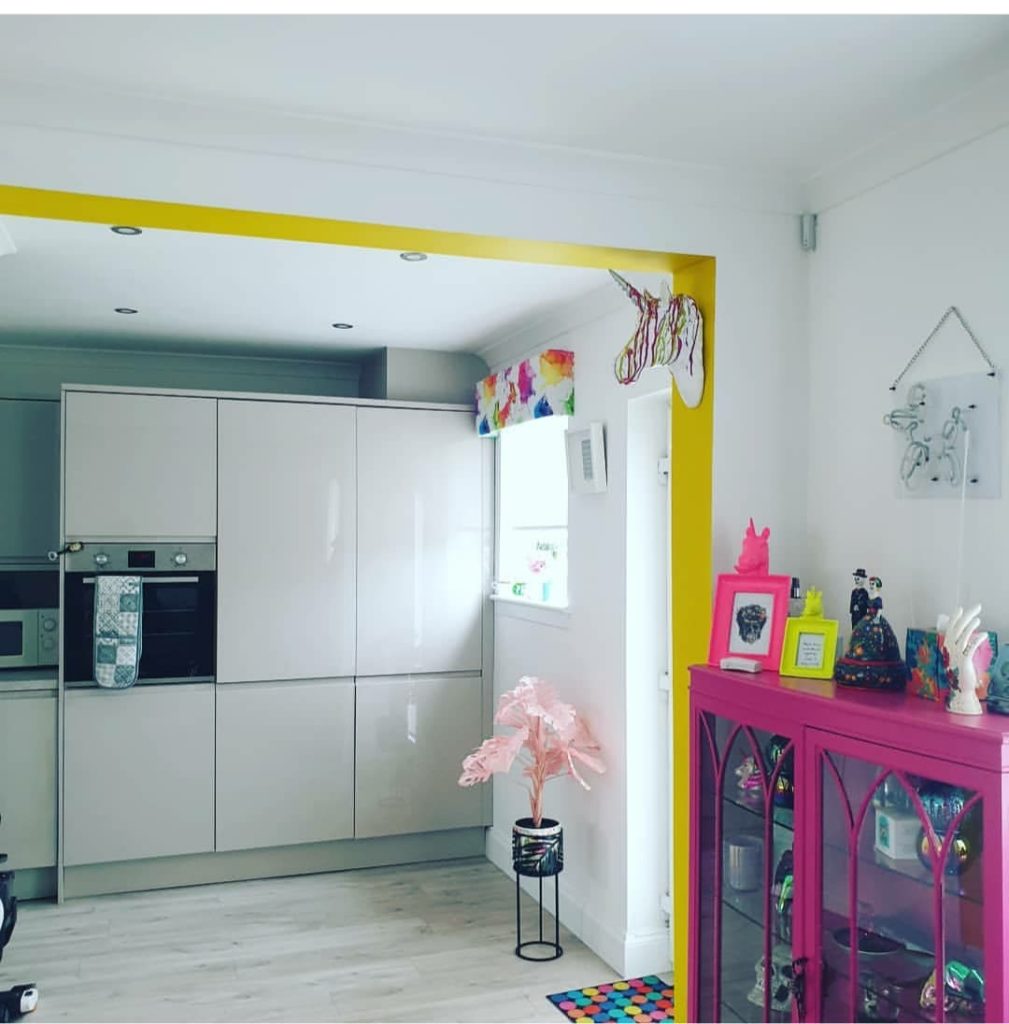 One of Gemma's favorite ways of decorating a home is going out and finding remarkable vintage pieces so that her furniture can make a statement.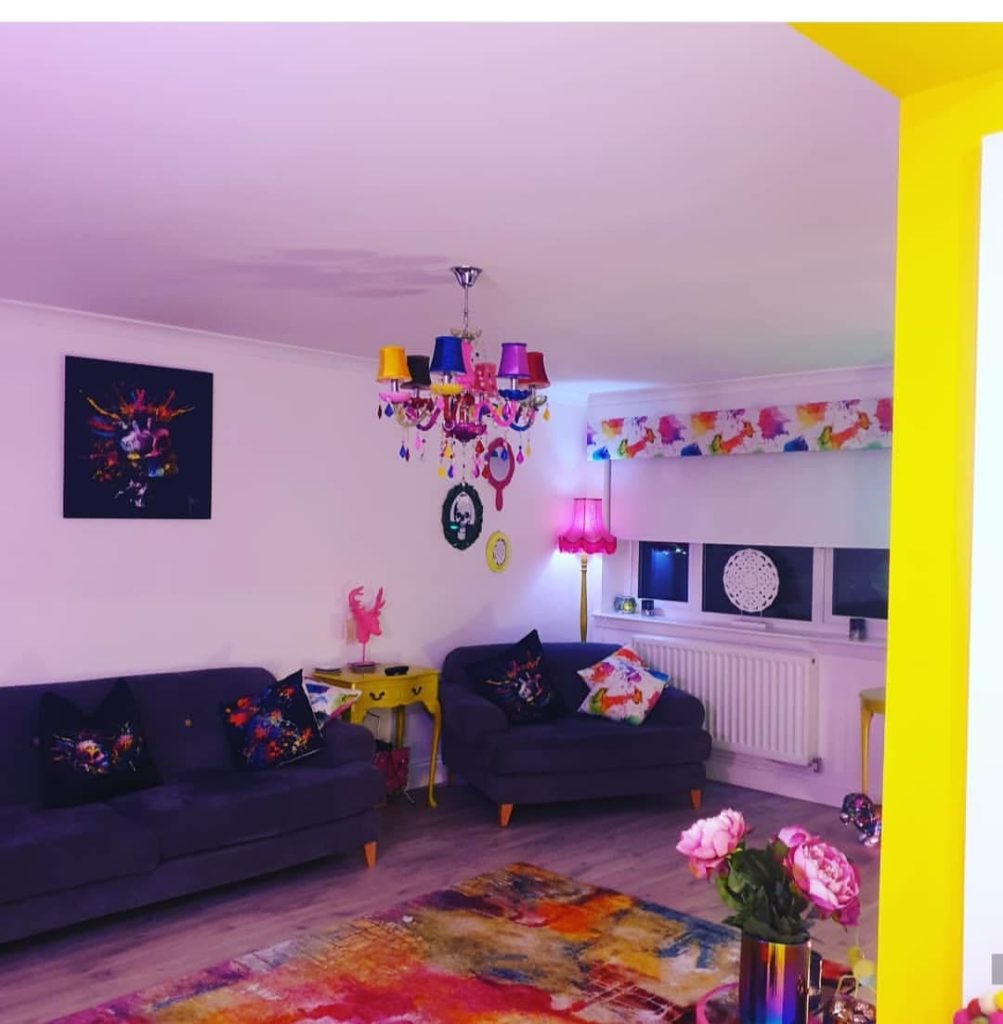 Following the Garden Gnomes up the stairs, you'll find three upper-level bedrooms. The master bedroom where Gemma and her husband sleep instantly greets you with peace and a sense of calming. With soft fabrics and some shimmering textures, the light gray and white themed bedroom puts you at ease. Gemma says, "Our bedroom is very plain. We went for calming colors of gray and white. It's a very tranquil place to help you have a restful sleep".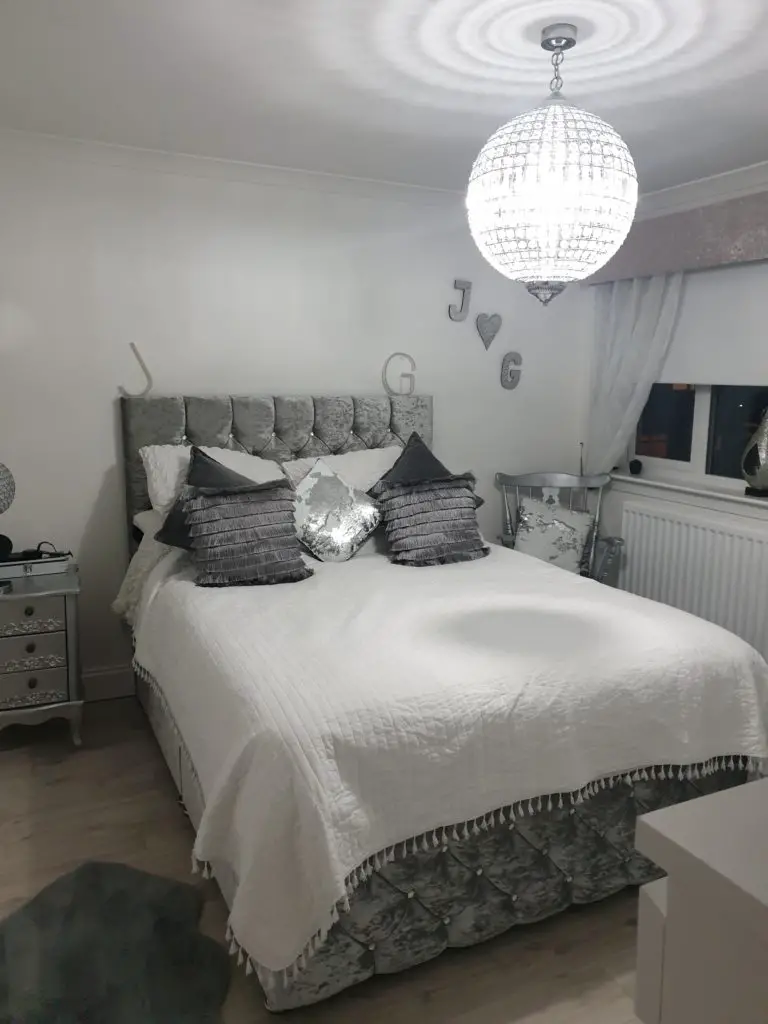 Moving into the guest bedroom, we see a different theme. To best utilize the space there, Gemma decided to go with a daybed. The jungle style theme is apparent, so when you walk into the room, you can feel a new vibe. It's filled with dark greens, and leopard designed pillows and plants.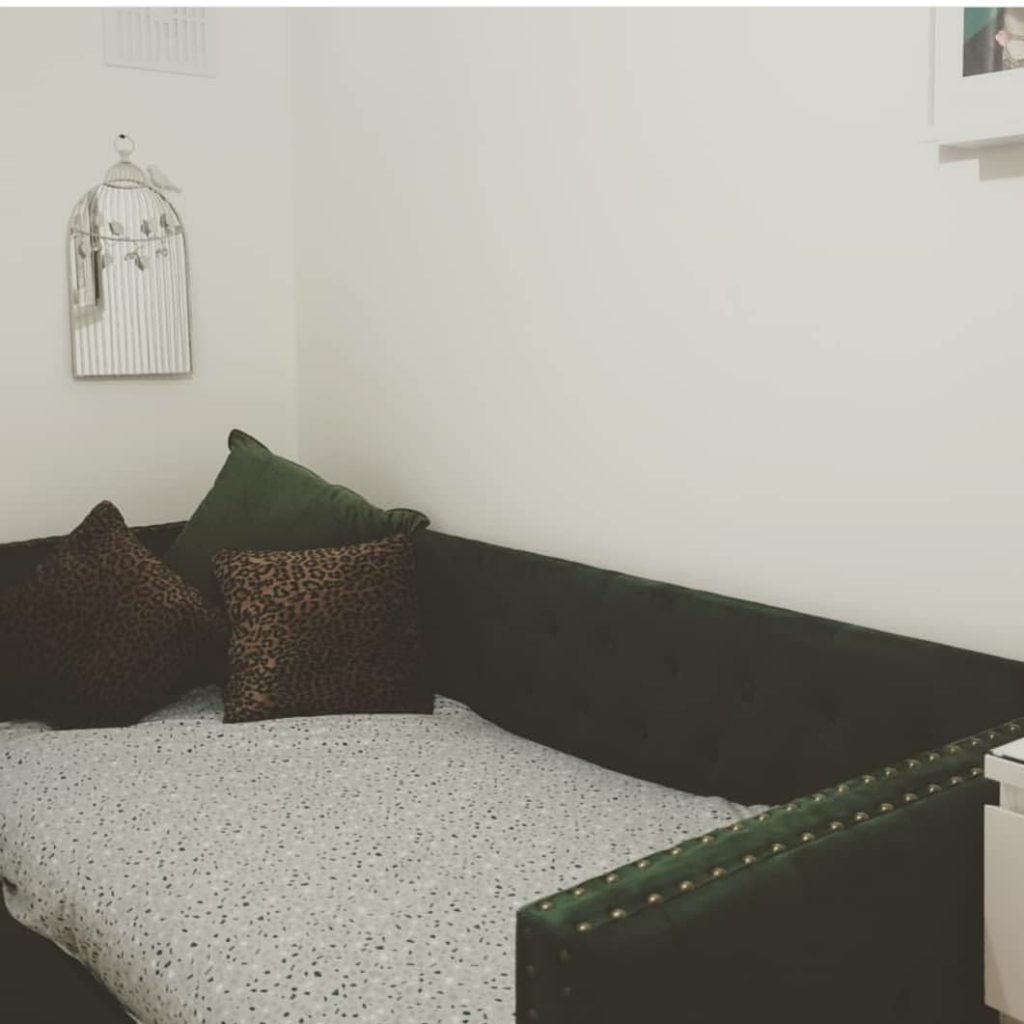 "I jazzed it up a bit with some fun wall art. I used gold accessories to create a calm, peaceful space." Explains Gemma as she described why she went with the jungle style theme for the guest bedroom.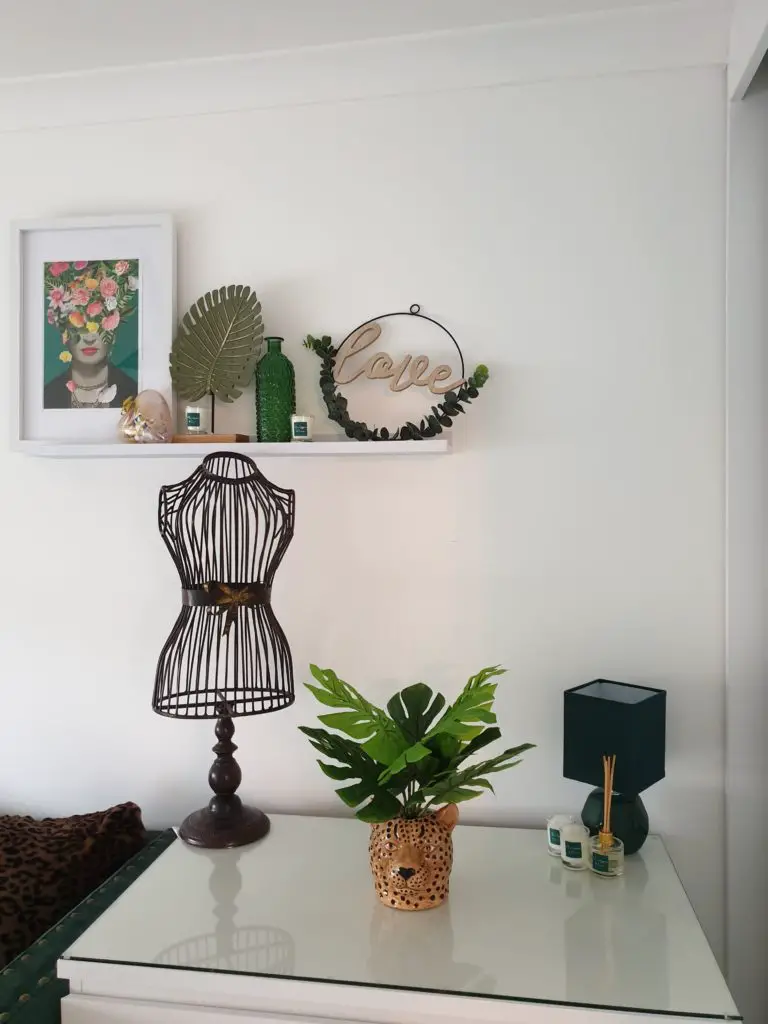 The bathroom is a continuation of the living room theme. With bright colors and unique colorful skulls and pieces, everything nicely ties together.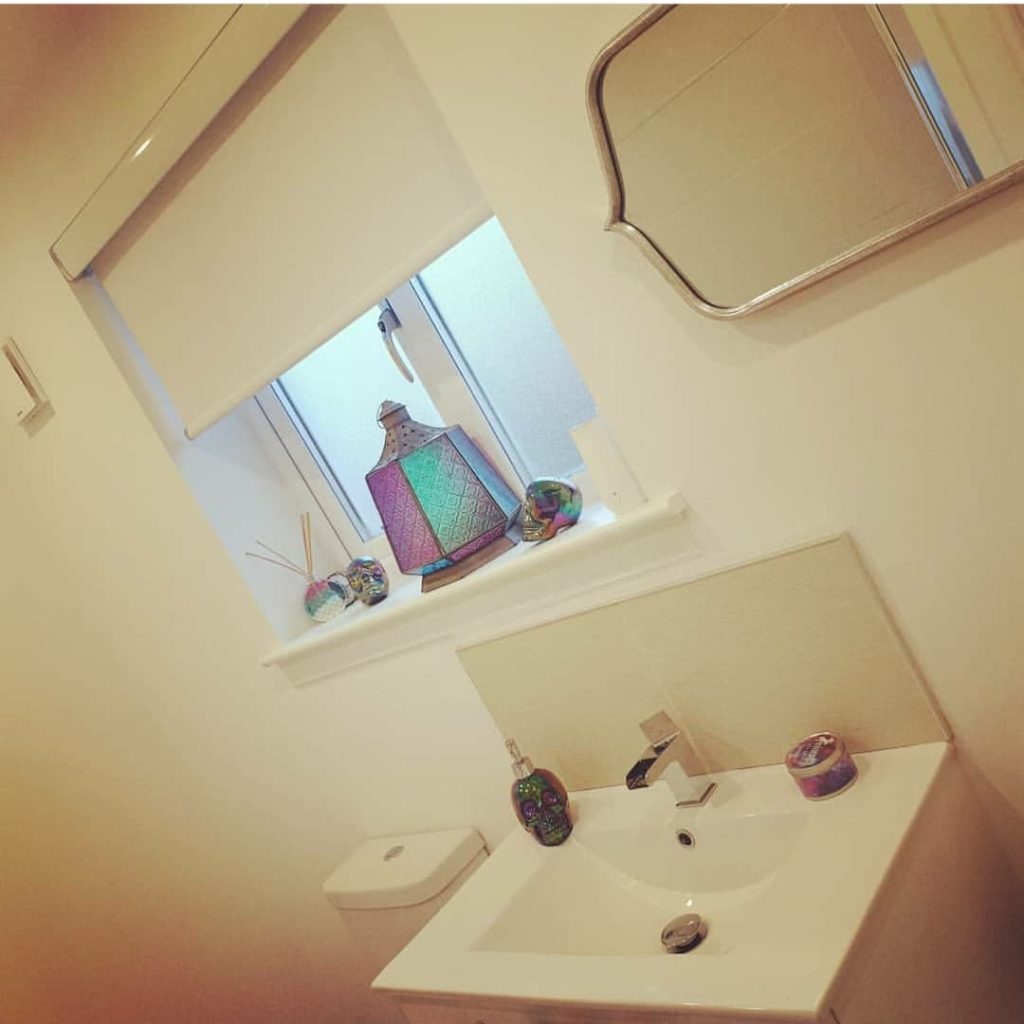 "This location has been what we needed, and I've been happy to make it home with my eclectic vintage style," Gemma concludes.
Tutuhut Talk
What's your favorite area and piece?
Gemma: Our living room is my favorite room in the house. It has all the unusual pieces that make the home very unique, including vintage upcycled furniture, our flamingo table, and a pink poodle. The bright pink neon lights help make the room cozy and fun. Our house is all white, but with statement art and a hint of yellow, we were able to create a mesmerizing place.
My favorite piece has got to be my display cabinet. My husband bought this from a charity shop and upcycled it with pink paint and strip lighting. It means the most to me.
Any tips for creating the home you love?
Be different from everyone else. Don't be scared to try something different. It's also important to be unique and authentic to who you are, no matter what other people may think or say. That's what has helped me become who I am today, and I am happy to express that through my taste in home décor.
Lightning Round
Favorite Movie: Flashdance – I love good classical dancing movies.
Favorite Home Appliance: TV – If that counts as an appliance.
Coffee or Tea: I'm a tea person, here, in Scotland.
Cats or Dogs: Love dogs.
Country or City: Country.
Resources
Stores
Would you like your home featured here on Tutuhut? If so, fill out our Home Tour Submission Form and we'll craft a wonderful unique article about your beautiful home.