This post may contain affiliate links. Please read the disclosure for more info.
Are you bored with your living room? Has it become a little outdated or cluttered? Making your living room livable again is within your grasp. Getting things organized or adding some new and fresh updates can truly change your living room for the better. We will offer our latest tips to refresh your living room on any budget!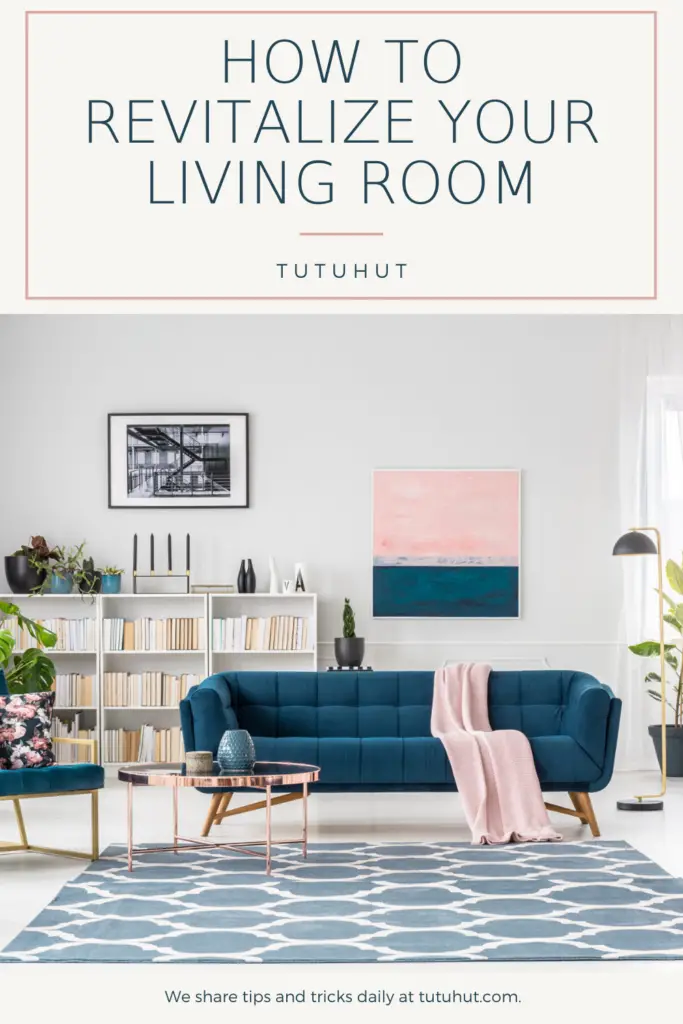 Cut the Crap
First things first, declutter. Get rid of the stuff, the "crap" you don't need or use. Be honest with yourself. When was the last time you used said object? We are all guilty of keeping things because we feel bad throwing it away. In reality, it's not helping anyone sitting around collecting dust and taking up space. If you don't use it and it can't be donated or sold, toss it.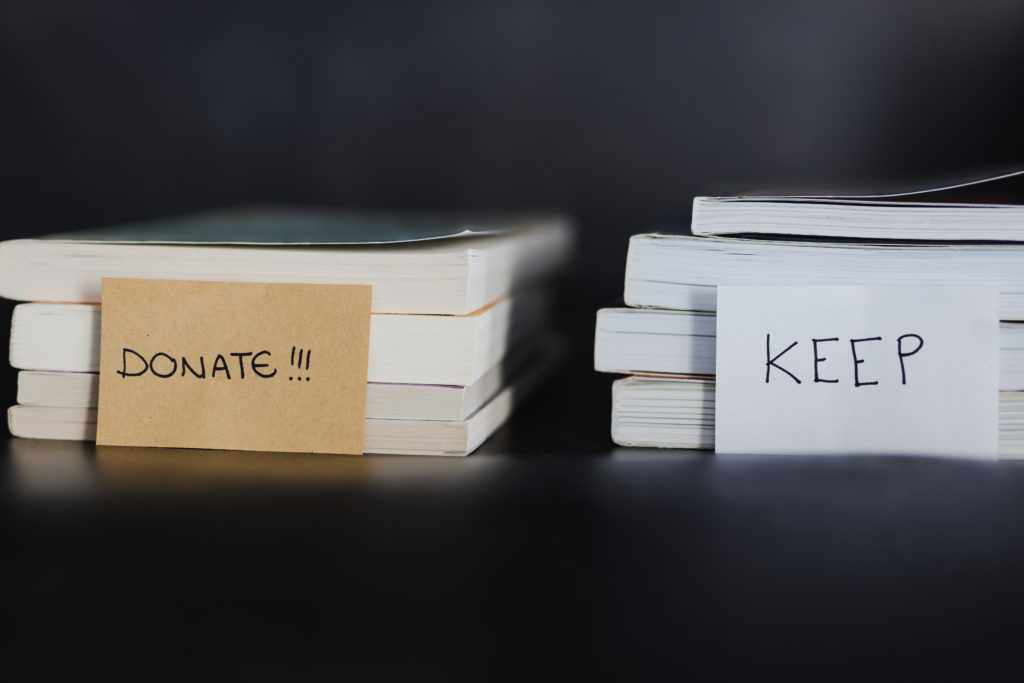 Get the old things you don't use out of the way. Be decisive about what you need and actually use. Clearing out the unnecessary will help you to see the real space you have to organize the things you DO use. Some things like an old coffee table, end table, or bookshelf, can be repurposed or updated with a fun DIY project.
Get Organized
Once you have gotten the belongings you don't use out of the way, you can focus on what you do use. There are so many organization options available now. Stylish baskets and bins come in any size you can imagine. The Container Store has some impressive storage products to organize anything from the kid's card games and toys to coasters and remotes.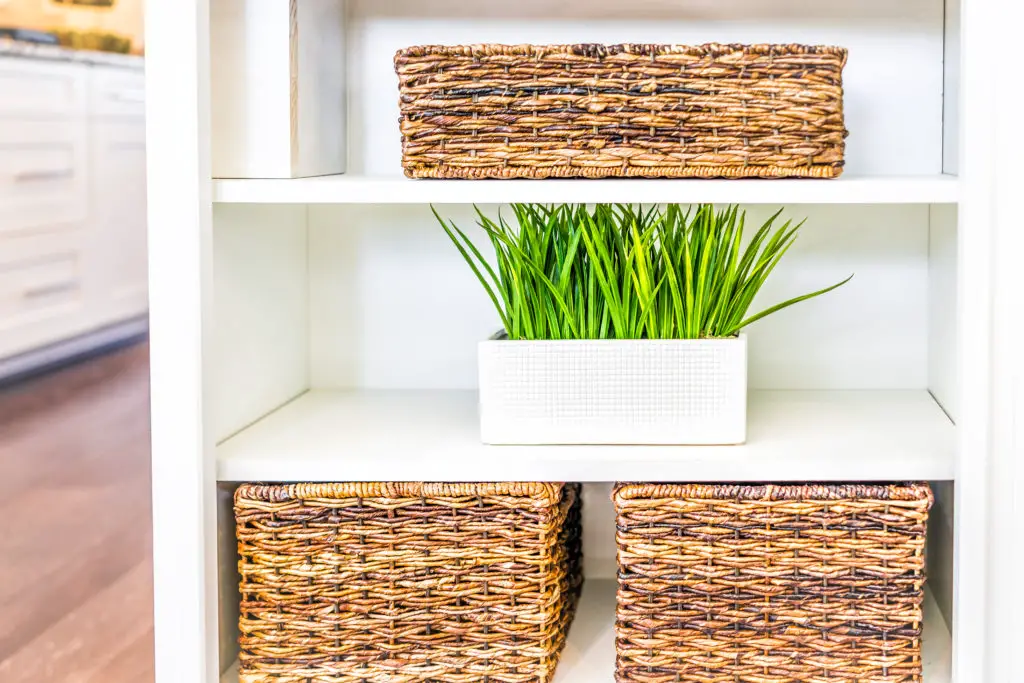 One other quick way to revitalize a room is to rearrange everything in it. Trying new and different positions and angles for the furniture will completely change the look and feel of a place for free!
There's nothing quite like a clean house. Once you have things in your living room decluttered and organized, it only makes sense to clean the area thoroughly. A good cleaning of a space makes everything feel new and fresh. From there you can move on to more involved projects.
Color on Your Walls
Painting your walls is the easiest and most noticeable way to give your living room a little revival. For small rooms that you are hoping to make, feel larger and more bright or open, paint the walls a light shade such as off white, gray, or blue.  These are classic colors that complement many other colors, which make it a breeze to decorate the rest of the room.
Contrary to popular belief, painting your room a dark color can make your room feel bigger. It may seem intimidating to paint a room a bold or dark color, but if you do your research and do it right, you won't overwhelm the space. There are a few really fun options if you want dark walls. Break up the intensity by only using the dark paint to accent one or two walls. Another option is painting or wallpapering a section with a pattern. You can also use lighter furniture and accessories to balance things out.
The bottom line is you can do what you like. There are techniques to make light or dark walls work in any size room. Do your homework and research before making a decision. There are always pros and cons to any color you choose.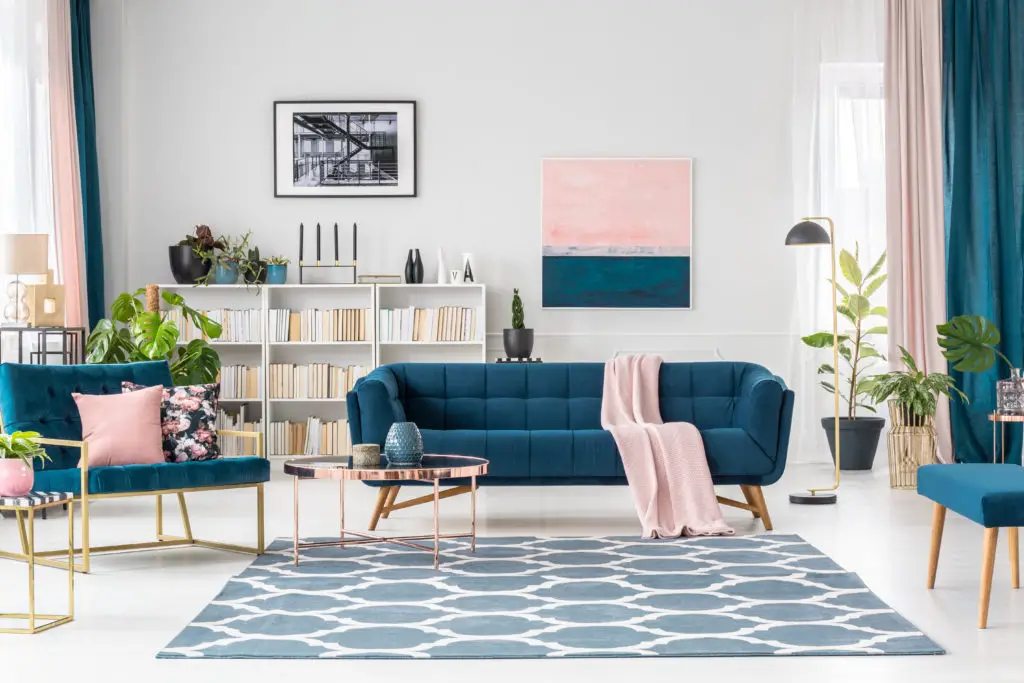 Light Walls
Pros
Fresh and clean looking
Makes room bright and open
Works with almost any kind of décor
Easy to paint over
Better for home resale
Cons
Show stains easily (something to think about especially if you have kids)
Can feel bland or boring

Dark Walls
Pros
Bold and unique
Hide stains
Can make the room appear larger
Cons
Dust shows up more easily (who knew walls could get dusty?!)
Hard to paint over
Not recommended if you are trying to sell home
Imperfections underneath show up more easily (Pay close attention to sanding beforehand and even painting)
Can make some rooms feel smaller
All the Trimmings
Another way to refresh your living room is by updating your moldings, trim, and baseboards. What's the difference between these three features? Moldings or crown moldings, as they are often called, run along the top of the wall near the ceiling.  Baseboards are situated along the bottom of the wall, lined up with the floor. Trim, also called casing trim, is found around openings like windows and doorways.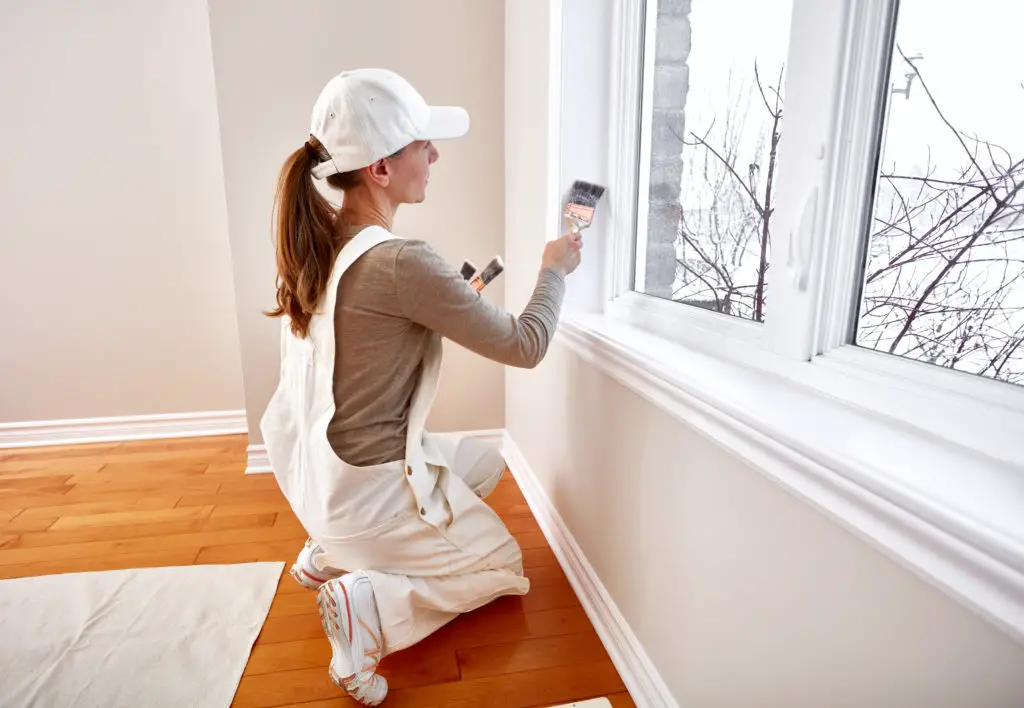 What is the best way to update these aspects of your living room? There are two options. One, you can replace them with entirely new materials or two, you can paint the existing ones. The option you choose is going to be based on how much you are willing to spend and how much work you are ready to do.
Purchasing new materials is going to be more expensive, mainly depending on the quality of the product. Painting, on the other hand, will be more work and take longer but it will save you some money in the long run. Either way, you will end up with a new and noticeable change to your room.
Don't Forget the Ceiling
The ceiling is an often-ignored area of decorating. It turns out you can paint those different colors too! There are a variety of different colors and shades to use. When done right it can be an exceptionally attractive feature.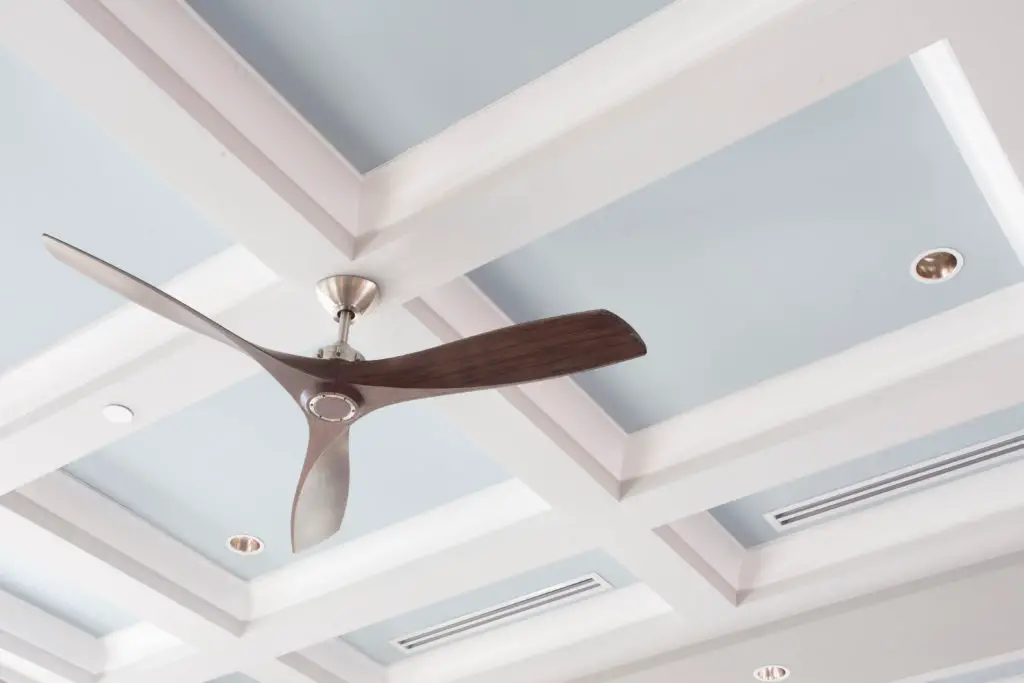 A good suggestion is to use monochromatic colors for the walls and ceiling. This means to choose similar colors, for example, if you have light green walls, then you could use the same color but a shade darker or lighter on the ceiling. This, however, is not a hard and fast rule. Check out this article with some constructive tips for choosing ceiling color.
Rules for Choosing Ceiling Paint Color: https://www.sharperimpressionspainting.com/recent-projects/what-color-should-a-ceiling-be-painted
One last way to update your ceiling that we will consider is removing spackle or texturing. This is a time consuming and messy project, but the after look is well worth the work. Spackle is relatively outdated. Transitioning to a smooth ceiling is going to drastically modernize the look of your living room.
If you are up for the challenge of undertaking the project on your own, then you'll find this how-to link helpful.
How to Smooth a Textured Ceiling: https://www.hunker.com/13414052/how-to-smooth-a-textured-ceiling
Give Little Things the Attention They Deserve
It will surprise you how much of a change you'll see when you alter something small. For example, try adding new throw pillows, blankets, or a lamp. Lampshades give you a lot of flexibility because most lamps have removable shades. Rather than replacing the entire lamp, you can get a new shade and make it look like a different lamp. Mix it up and try a few pops of new colors. Different textures, finishes, or patterns are another aspect to work with. Try mixing and matching faux fur and matte silver or gold.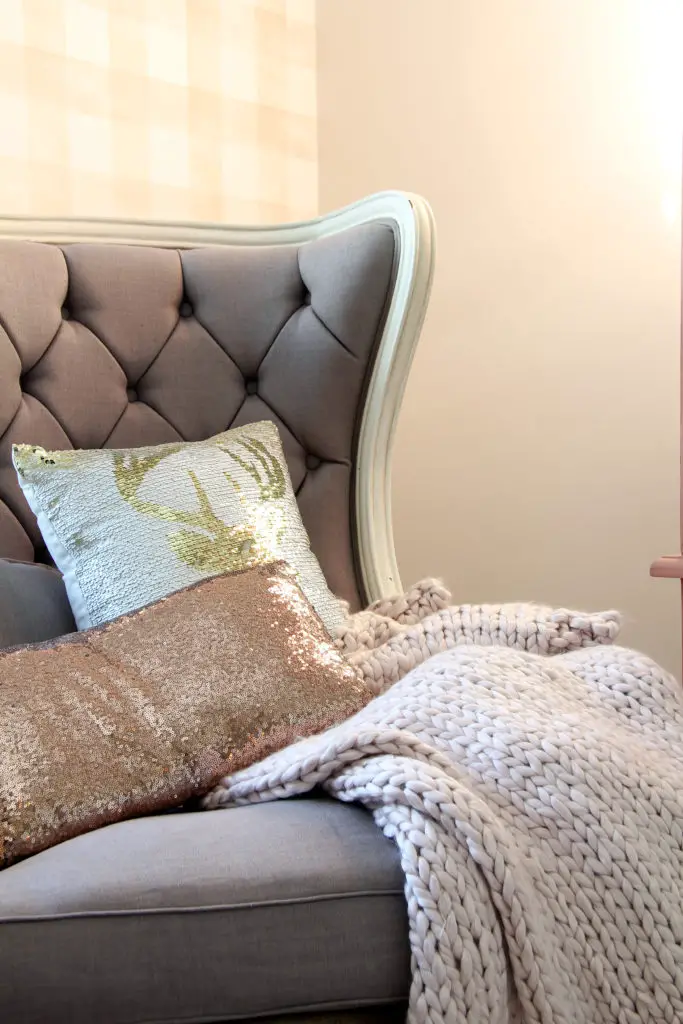 Everyone uses throw blankets so why not take advantage of the opportunity and use it to add a dash of flare. A fun chunky knit blanket is not only cozy but a current trend. You can find them in almost any color you desire online. Knit isn't your thing? Try a throw with a fun modern printed pattern to update your style.
You will add life to the room by putting a few cute tiny plants like succulents on shelves. Placing them off balance on alternating bookshelves where there aren't any books will fill in the empty spots. Succulents are great because they require minimal work to keep alive but don't lack in their beauty.
You can add pops of color with your décor. Easily enough done with a large piece of colorful art or some brightly colored throw pillows. Use a bold vase or lively colored bowl to add some brilliance to the area.
Everyone has their own tastes and preferences in decorating. Above all, do what makes you happy and express your individuality. Hopefully, when you incorporate some of these suggestions and tailor them to your style, certainly your living room will result in an area you and yours will use and enjoy every day.