This post may contain affiliate links. Please read the disclosure for more info.
Craving a simpler life? Tired of waking up to cars, or neighbors mowing too early? Maybe you're simply looking to downsize or save a little money in a lifestyle that's more suited to you. If you've had these thoughts before, you may want to start looking into cabin living.
Cabin living is growing in popularity, and for good reason. From peace and quiet to taking a load off your bank account, cabin living might just be the perfect fit for you!
Eco Friendly
If you're looking to build a house of your own, but you're also concerned with the size of your carbon footprint, it can be worrying to realize just how much energy goes into building a traditional-style home. Conventional homes are very often built unsustainably with single-use materials and can be large creators of waste. After all, where does all the debris in those construction dumpsters really go? Larger conventional homes take a great deal of energy to heat and cool and use electricity at far higher rates as well.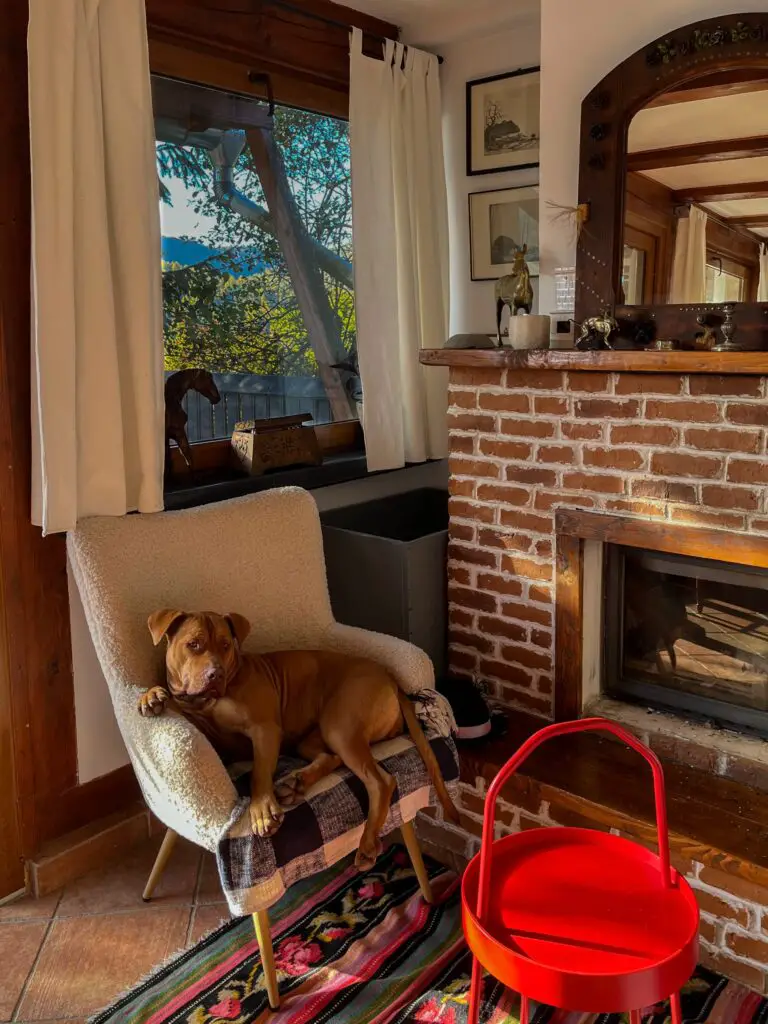 If the environment is at the forefront of your mind, building a log cabin could be the right answer. These homes are able to be sourced from almost completely up-cycled materials, If you're careful, you are likely to find timber and logs from companies that renew their logging materials as they are used. Buying materials from sustainable companies allows you to know exactly where your materials are coming from, a degree of transparency unfound in traditional building companies.
Not to mention, a smaller space means quicker construction, greatly reducing the amount of energy expended. A smaller space can also mean lower energy footprints, as logs are excellent for temperature control, and smaller spaces are far easier to heat than sprawling conventional homes.
Long Term Savings
Need another reason to find the eco-friendly nature of a cabin appealing? Investing in a log cabin can actually help you save money in the long run. Though materials can be expensive up front, the cost put into building and moving into a log cabin is likely to be a one time, shorter term expense than the time, labor, and maintenance costs required by a conventional home. As mentioned, a smaller home such as a cabin requires less energy to heat. This also translates into a lower energy bill for you.
Can't see yourself living in a cabin forever? Don't worry. As demand grows, cabins are becoming worthwhile investments. Investing in a cabin home will allow you to enjoy your new place to its fullest, and feel confident of its resale value when you're ready to go elsewhere.
The Freedom To Choose
If you're thinking about moving to a cabin or building one yourself, part of the appeal is undoubtedly the new sense of autonomy it may give you. The act of building a cabin home allows you the freedom to design everything to your specifications. Size, shape, design, and aesthetic are all up to your tastes. You can include as many or as few amenities as you desire, without worrying about the strict guidelines often set by traditional neighborhood associations.
Owning a cabin also allows you the space and freedom to own many other things you may not have had room or permission to store on a conventional property. Boats, sheds, and campers are all often discouraged or even forbidden in many suburban areas and are completely impossible to accommodate in urban settings. Cabin living affords you the room and choice to buy, build, and store what you please, without stringent restrictions and guidelines.
Peace, Quiet, and a Slower Pace
Living in the constant bustle of a city can be exciting. However, after years or even decades of constant motion and noise, it's only natural to find yourself wanting a break. If you're craving some separation from the constant comings and goings of city life, a cabin may offer the perfect reprieve. Living in a cabin offers separation and distance, both from cities themselves, and other people as a whole!
Even life in a suburb can be full of unwanted noise- neighbors mowing, dogs barking, kids playing in the yard. While all of these noises are part of normal life, you can find a total escape in cabin living. Cabin homes are often distanced, affording more land, space, and quiet than in other more traditional settings. This distance allows a calm to settle, and moving slower feels natural. Without the jam of morning traffic or lines at your local coffee shop, you can afford to dial back the pace of things, kick your feet up, and enjoy the most from your days.
Give Your Mental Health a Boost
The stress of traditional life can be constant and unrelenting. Living in cities or metro areas means living with the day to day reality of traffic and concrete cityscapes. Many aspects of traditional life can take a toll on mental health, and heighten stress levels in the average person.
Cabin living can help to soothe some of this chronic stress and anxiety. Not only does separation from the daily grind afford more time to unwind and reflect, but your surroundings are likely beneficial to your mental health as well! Simply an increased presence of nature can slow down your heart rate and breathing and lower anxiety and stress response. Peaceful trees, water, and organic colorscapes can help relieve tension and remind you of the simplicity of life.
Improve Your Physical Health As Well!
Your mental health isn't the only thing that can benefit from cabin living. It can actually have a significant positive impact on your physical health as well. Cabin living can help you escape indoor allergens like dust and mold, as the log materials used to construct a traditional cabin hold less moisture than other building materials. This means there is less opportunity for mold to form, and you can breathe easier.
A cabin also puts you in direct proximity to many healthy outdoor activities. Walking, jogging, hiking, canoeing- the list goes on and on. This increased opportunity for diverse exercise can make a big difference in your cardiovascular and overall health. Due to a cabin's typical distance from congested traffic and industrial environments, you're likely to be confronted with cleaner air as well. If you suffer from asthma or other breathing conditions, making this life change could make a real difference in your health.
Simple, Beautiful Aesthetics
There are long lists of pros to cabin living, but one of the simplest and most undeniable is also the most obvious. Cabin living can be one of the most aesthetically beautiful choices you can make in your home. A classic log cabin is timeless, sturdy, and surrounded by a rustic feel and beautiful natural landscapes.
All seasons look better from a cabin's point of view. Springs are brighter, summers feel longer, and fall colors shine brighter. Winters have the potential to look dirty and depressing in the city. Escaping to a cabin can allow you to truly appreciate the clean and pristine beauty of a fresh snowfall. Decorate the interior of your cabin any way you want. From a minimalistic and rustic feel, to classic cabin decor, you can make your cabin into a place you love and enjoy walking into every single time you cross the threshold.
Put Nature At Your Fingertips
If you're crazy for the outdoors, then the most obvious benefit of living in a cabin is the environment that surrounds it. No matter where you are, cabin living gives you direct access to the best nature has to offer. From the mountains of Colorado to the northern woods of Wisconsin, cabins put nature at your fingertips and allow you to appreciate the grand beauty of Mother Nature every single day.
Forage for leaves to press in your own backyard. Decorate your home with fallen branches, pinecones, and smooth rocks that line the lakeshore. If you love boating, hiking, fishing, or climbing there is no living situation that gives you more access and opportunities for outdoor adventures than making your home in a cabin. Even choosing to invest in a cabin as a second home can provide you the necessary escape from a severe lack of city-dwelling greenery, and a doorway into the natural world.
Minimize Your Lifestyle
Another appeal for many to cabin living is the simplicity that comes with it. Choosing to live in a smaller home like a cabin means deciding what to take with you from your conventional home. Likely you will discover that you have a whole lot more in storage than you first realized. Downsizing can be difficult at first, but can put in perspective what items you consider essential, and which are simply taking up room in your closet.
If you've historically had a problem buying more than you need, cabin living can be the solution. Distance from shops and big box stores means less opportunity to spend money on things you don't need. Not only will this lower the amount of hectic clutter in your life, but it will make your bank account happy as well.
The minimalist lifestyle demanded by downsizing, especially to something as small or simply built as a cabin can be just the wake up call that some may feel they need. It's important to take into consideration what truly holds value, and what is just taking up space, and moving to a cabin gives you the chance to do exactly that.
Constant Educational Opportunities
Moving to a cabin offers many things, but one of the most exciting and fulfilling is the constant educational opportunities. At every stage of the process, and long after you move in, cabin living is constantly affording you opportunities to learn skills and information about a wide variety of topics.
If you choose to construct your own home, building your own cabin can set you on a journey of self sufficiency and give you insight into one of the most traditional avenues of construction around. From sourcing materials to making decisions about the design and use of space, you are at the wheel, and learning as you go. Enjoy crafting your own naturalistic furniture or decorations, and learn how to guard your new home against pests or other critters you may encounter in your new environment.
Due to the inevitability of being immersed in a more natural setting, you will likely find yourself learning to experience and observe the world around you in new ways. From noticing the migratory patterns of animals, to watching trees and plants change, there's always more to learn. This knowledge can be passed on and put to good use. Learning more about the world around you can help you feel at one and at peace with a constantly changing world, and staying informed will give you the tools you need to thrive in your new lifestyle.
Cabin Living May Be Perfect For You
It should be noted that moving to a cabin will not solve all of your problems, and you may find you're not particularly suited to the solitude or distance that a big lifestyle change such as this may bring. However, if you find yourself daydreaming about wide open space, waking up to birds rather than traffic, and craving a new adventure, then an escape from city life may be in order.
Living in a cabin is a break from the day-to-day monotony that many of us have grown weary of. If you're looking to slow down, take it easy, learn a lot, and maybe even downsize and save your money, then a cabin could be the dream you didn't know you had.