This post may contain affiliate links. Please read the disclosure for more info.
If your living room seems to exist only at the couch or TV level, you may wonder how to add visual interest to your space. Architectural Digest, among other architecture sites, says that you can use strategic decorative elements to create architectural dimension.  This will guide the eyes of your guests across your space. Incorporating houseplants that either replicate or balance other rhythmic elements are a great way to add that dimension to your living room.
Add Vertical Height to Your Focal Point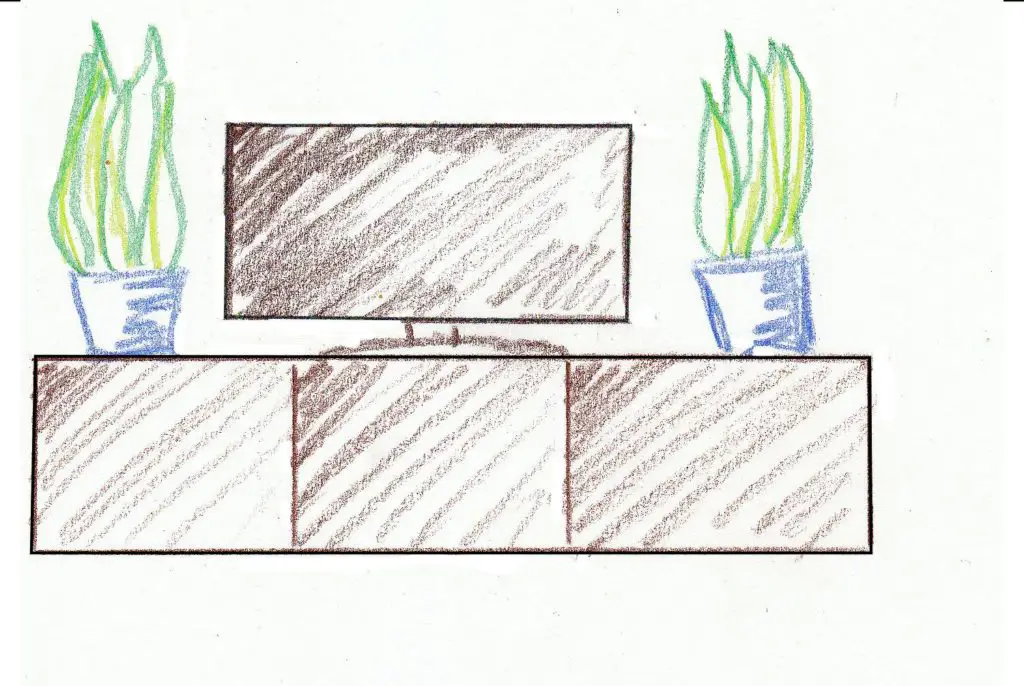 After you've determined what the focal point of your living room will be – whether it's a TV, fireplace, or other such conversation pieces – see if you can add vertical height to your space by adding tall or hanging plants. These plants will visually connect the floor to the ceiling, drawing the eye upward.
Tall plants might include Sansavaria (otherwise known as Snake Plants) or even Mother-in-Law Tongues, Dracaena, Yucca, or Parlor Palms. If you have your TV base mounted on a cabinet or stand, you might need to pick smaller, skinnier plants. However, if you place the plants on the floor itself, choose larger plants to create additional height. Make sure you put a tray under the plant to catch any watering overflow.
Other options to add vertical height to your space include: hanging plants from the ceiling or mounting a high shelf on the wall on which to set a hanging plant. Cascading plants such as Philodendrons, Pathos, or even succulents like Burro's Tails or String of Pearls draw the eye from the ceiling down to the floor.
Create a Horizontal Guide Between Elements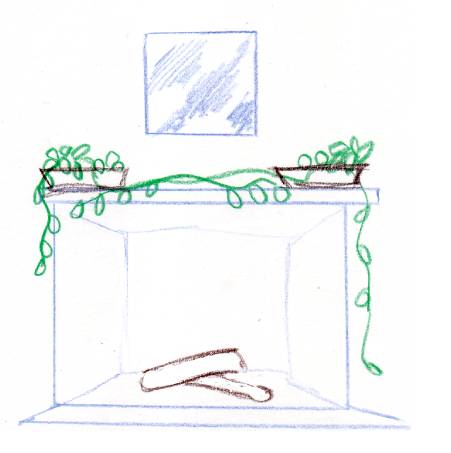 If you have a large space, you may want to visually connect elements together using horizontal elements. Examples might include a long mantle, cabinet, or a blank wall space between furniture.
To add horizontal guides, consider setting hanging plants on a cabinet or shelf and draping the hanging vines across the surface. You can even use hooks or pins in the wall to support the vines horizontally.
Another strategy may include creating a living wall with succulents, small ferns, or even herbs for your kitchen. Living walls might sound daunting or complicated to create. You can easily hack one by screwing a row of pots to a plank that you can then mount on the wall.
Horizontal planters, similar to ones you might see hanging on a balcony or under a window, can be brought indoors. Plant small, compact plants like Peperomia, Asparagus Fern, or Anthurium.
These horizontal elements can be placed around the room to cause heads to turn, guiding gazes around the space.
Add Interest with Strategic Shapes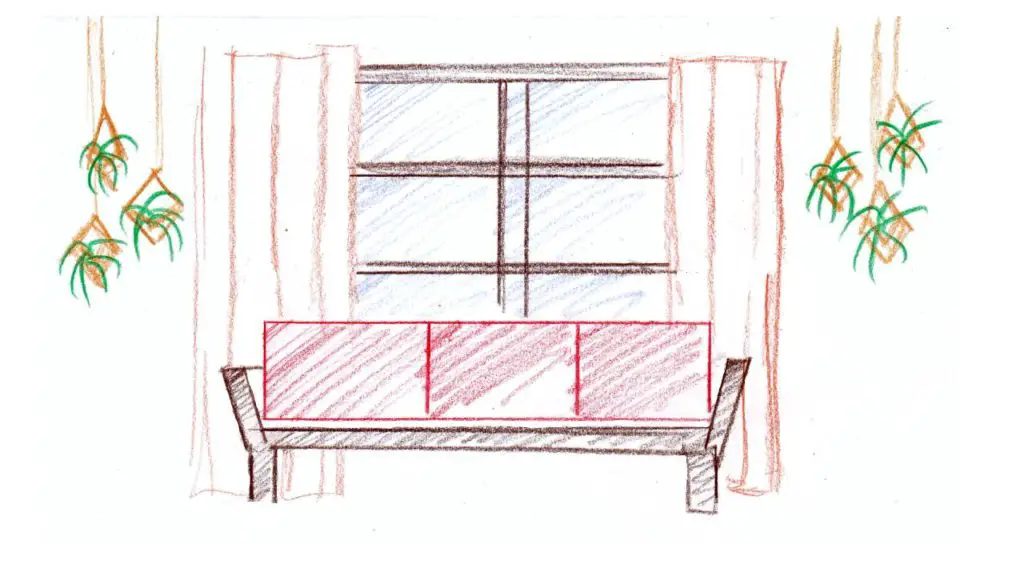 Sometimes, too much repetition overwhelms the brain, such that all elements start looking the same. To offset this effect, use contrasting shapes to help create visual interest.
For example, if your furniture is very boxy, consider placing some round-shaped plants on shelves or counters. Rosemary bushes can be pruned or trimmed to create round shapes, or even conical shapes, that can contrast that boxy appearance. Chinese Money Plants or Silver Dollar Plants have cute, very round leaves that seem unique against furniture.
For mid-century modern themes, consider air plants in gold, geometric shaped planters. These planters can rest on shelves or be hung from the ceiling. Just remember to mist them every once in a while or soak them in a bowl of water every few weeks.
If you want more ideas about different types of house plants that might work in any lighting condition or space in your home, check out some of the ideas at Home-Designing.com.