This post may contain affiliate links. Please read the disclosure for more info.
When it comes to getting great value and space from your home, a double-wide can be a fantastic option. This was the route that Kimberly and her spouse decided to go with, and it's beautiful.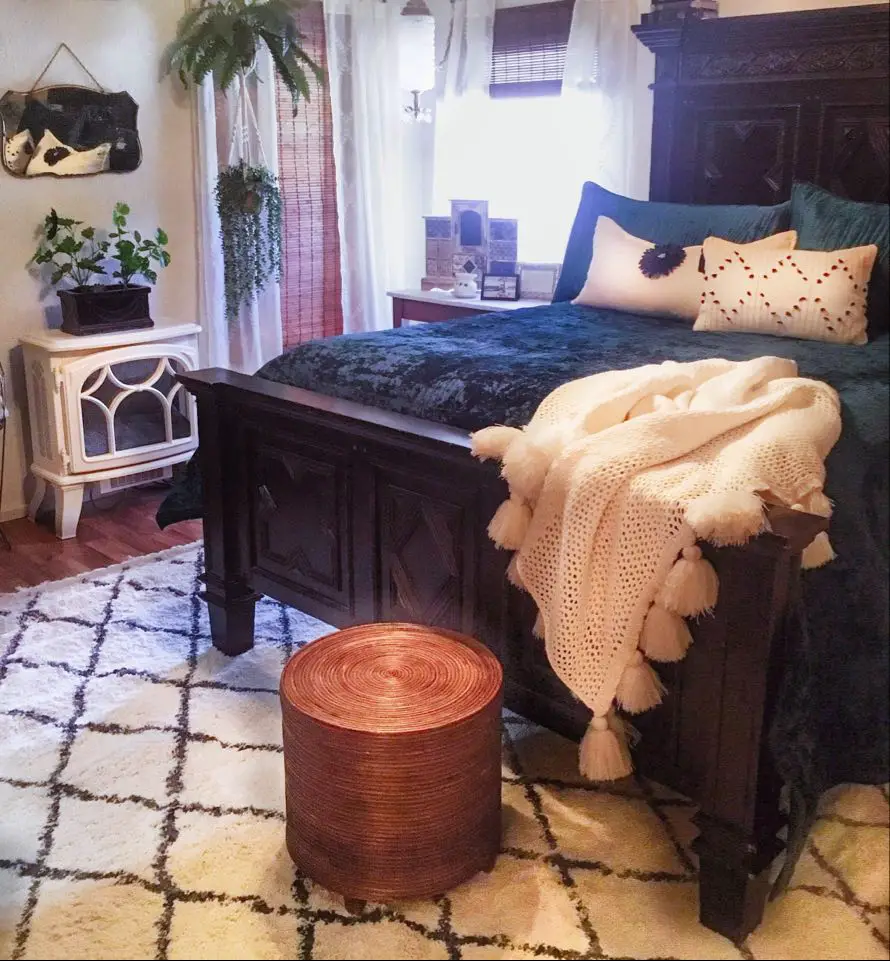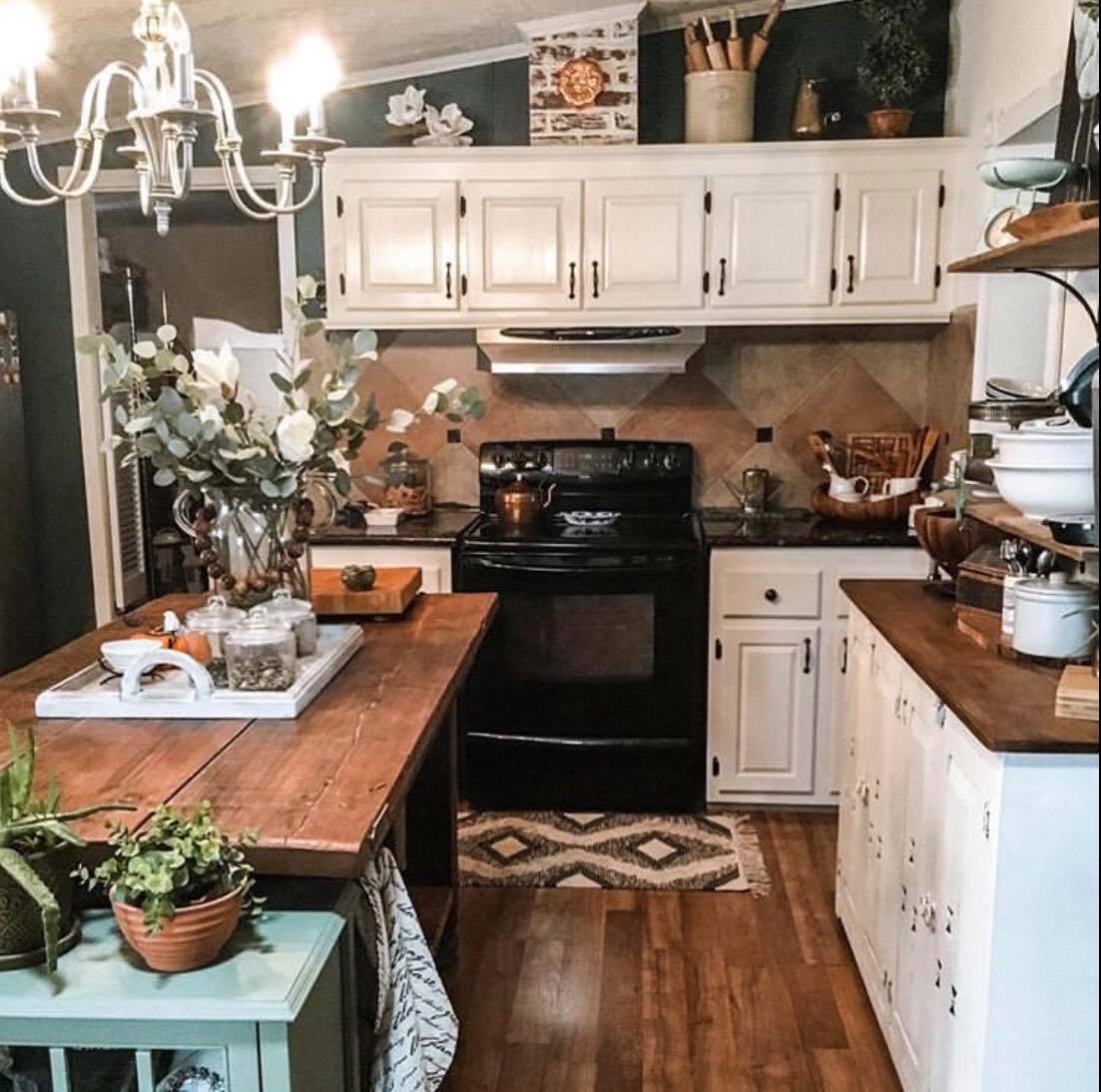 1996 Kitchen Remodel with Black Stove and Oven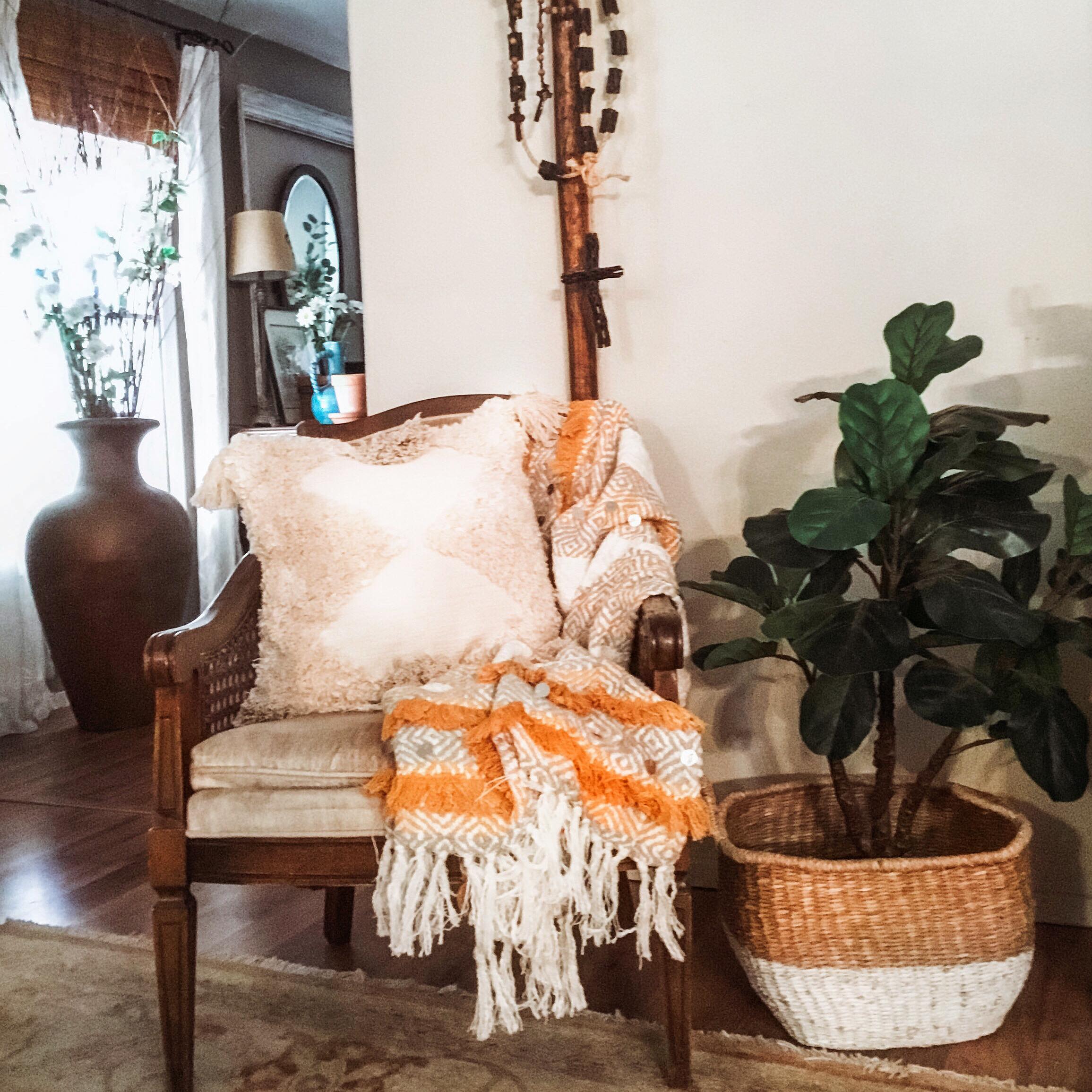 Boho Chair with Throw Blanket and Plant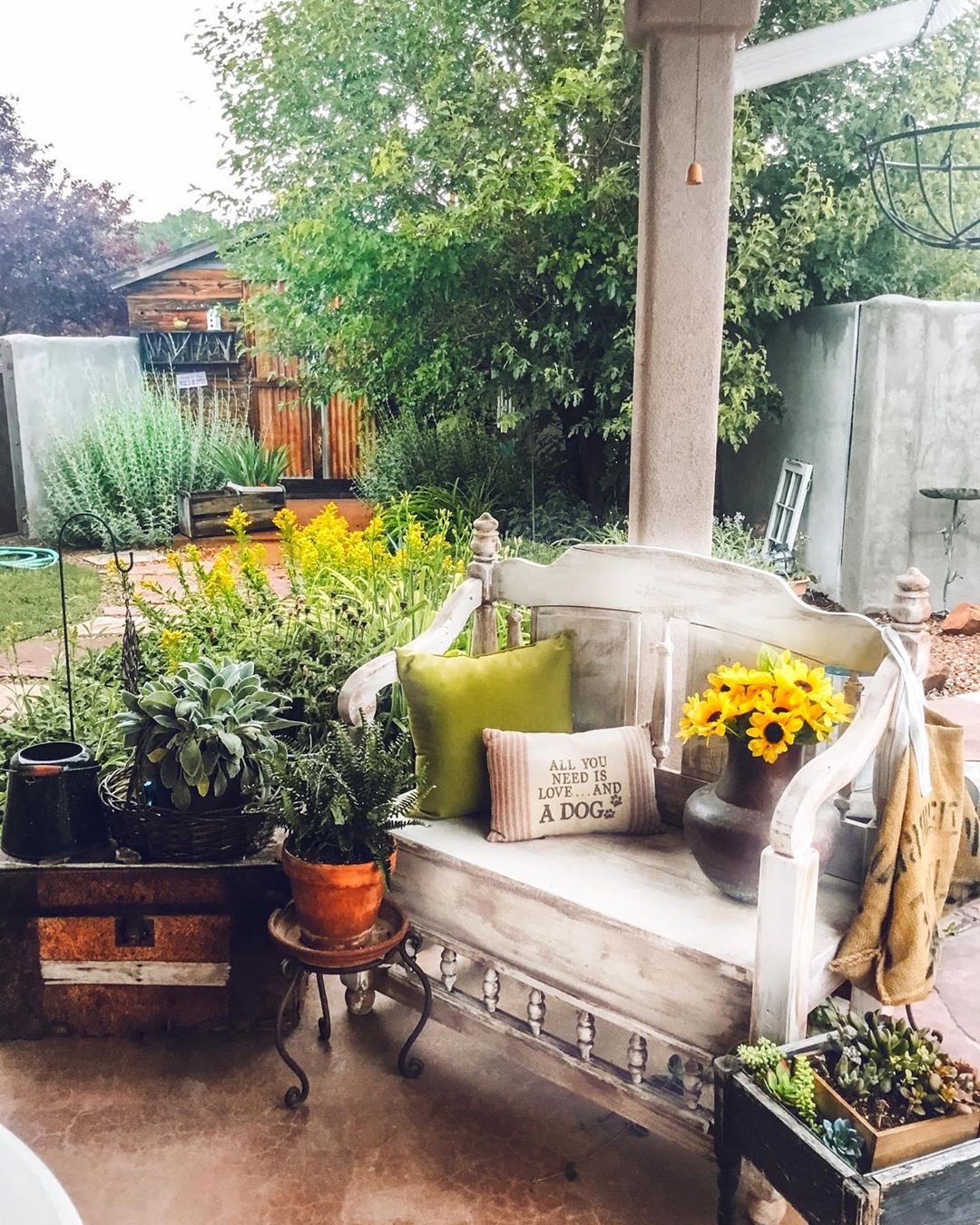 All You Need is Love and Dog Pillow Outdoors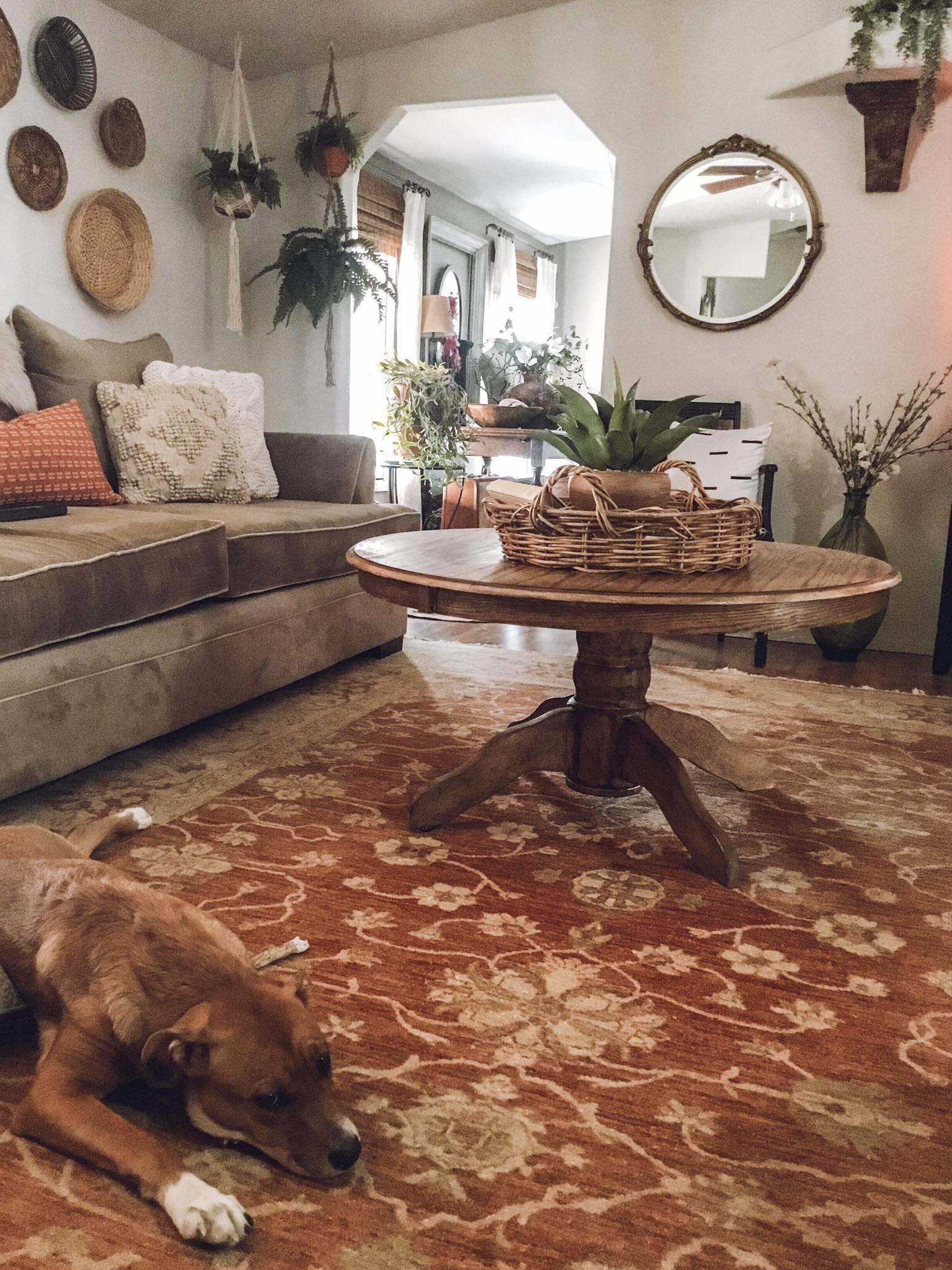 Dog Mirror and Wall Basket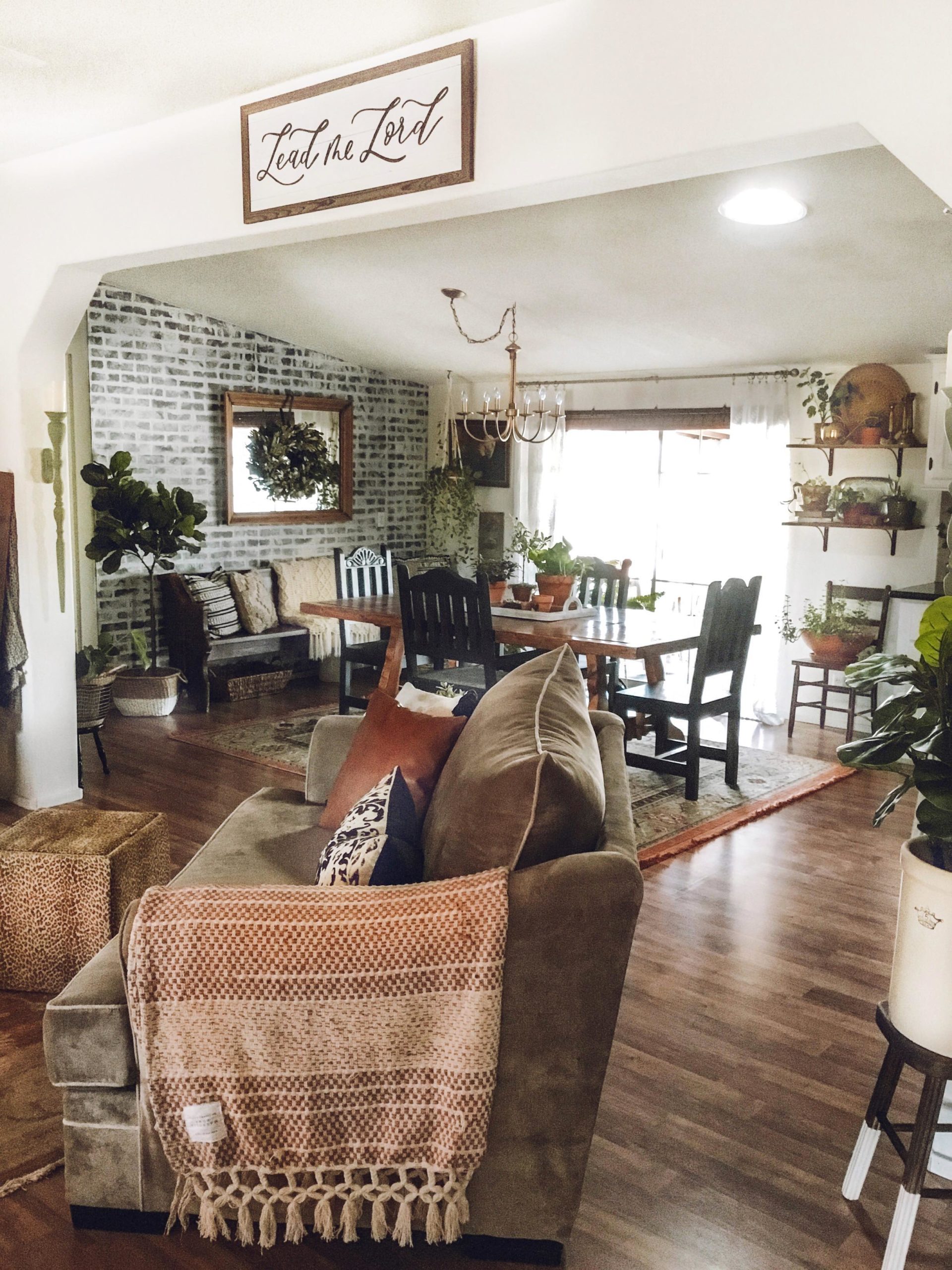 Exposed Brick and Lead Me Lord Wall Art Living Room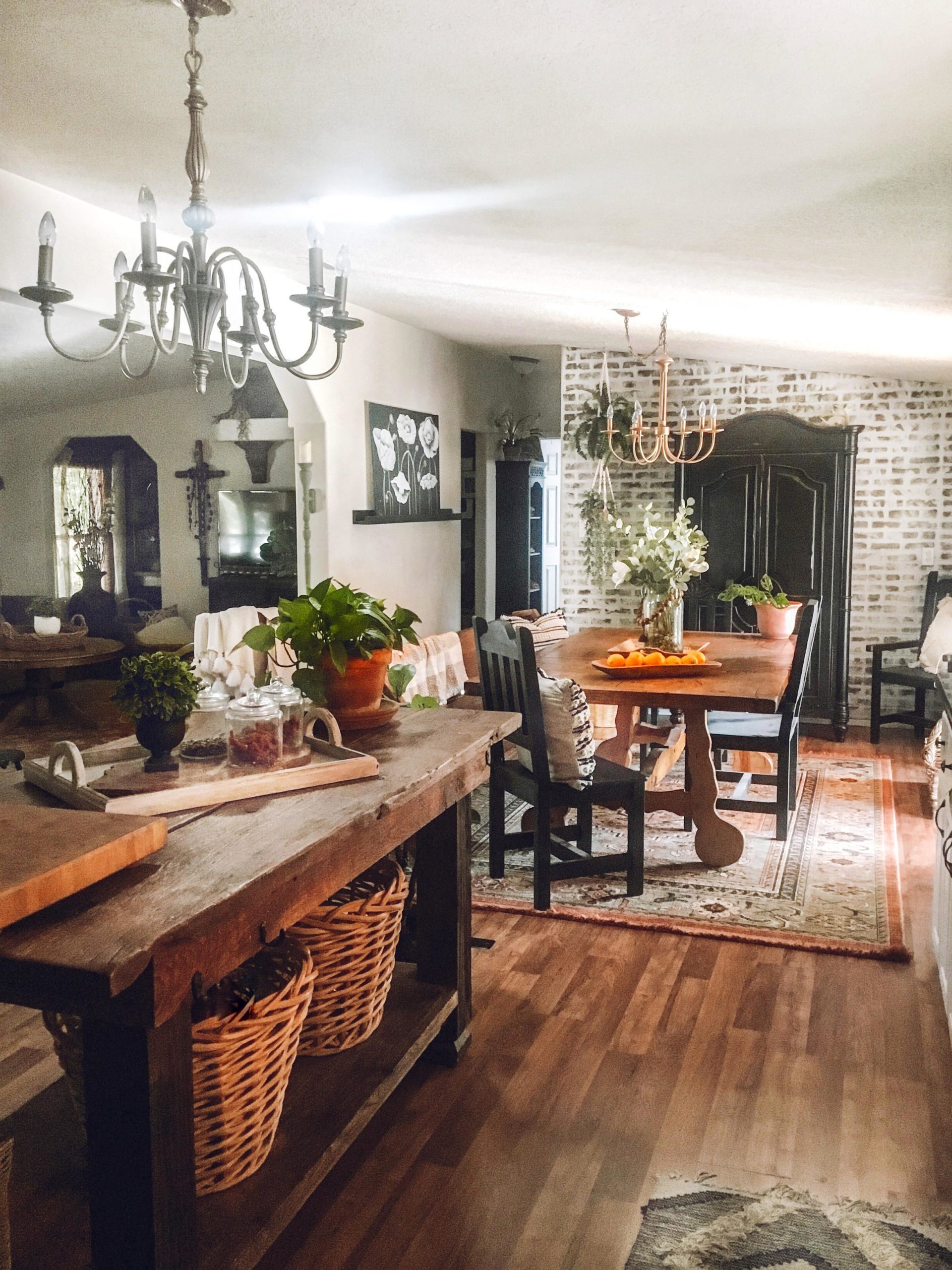 Exposed Bricks in Living Room with Wooden Decor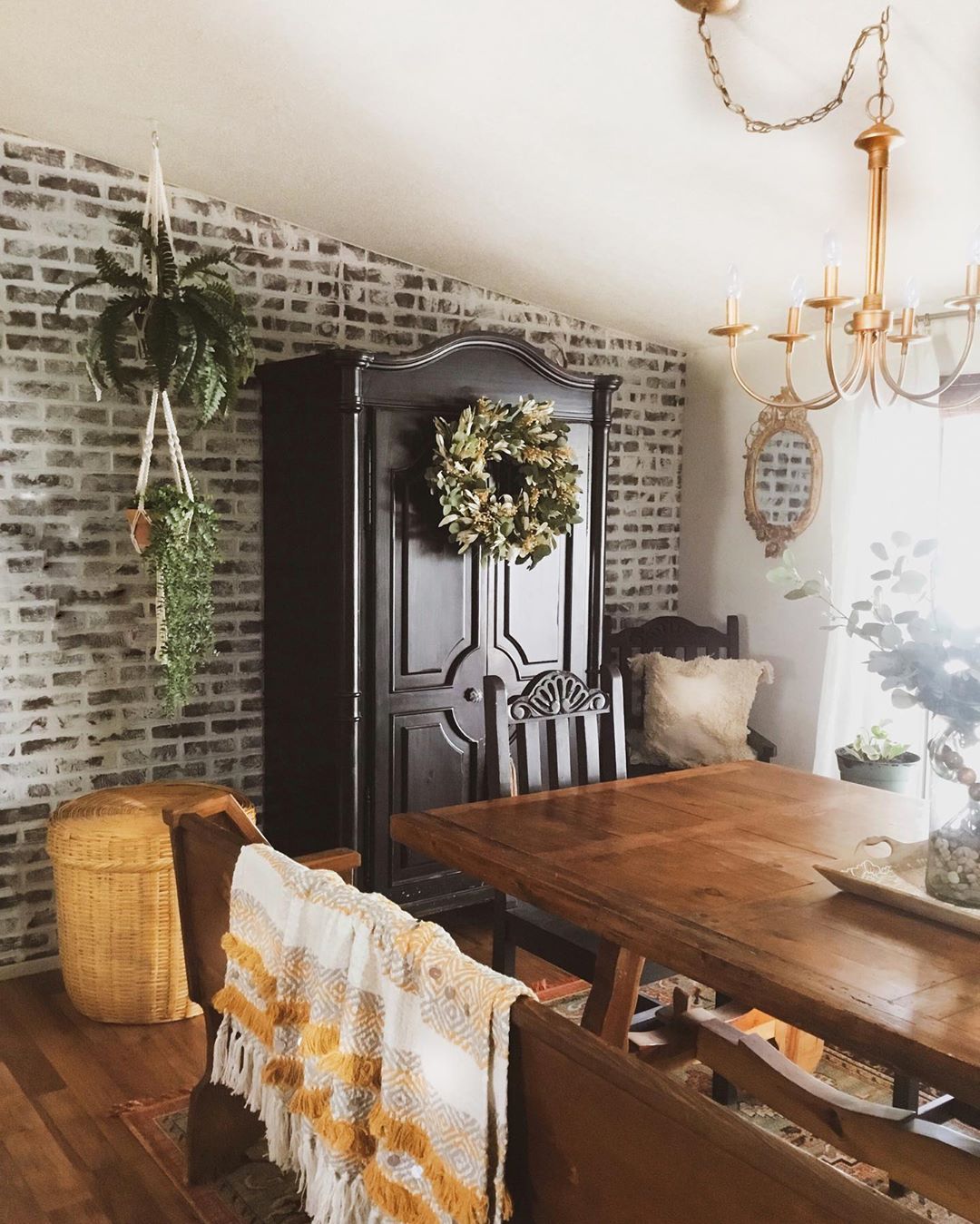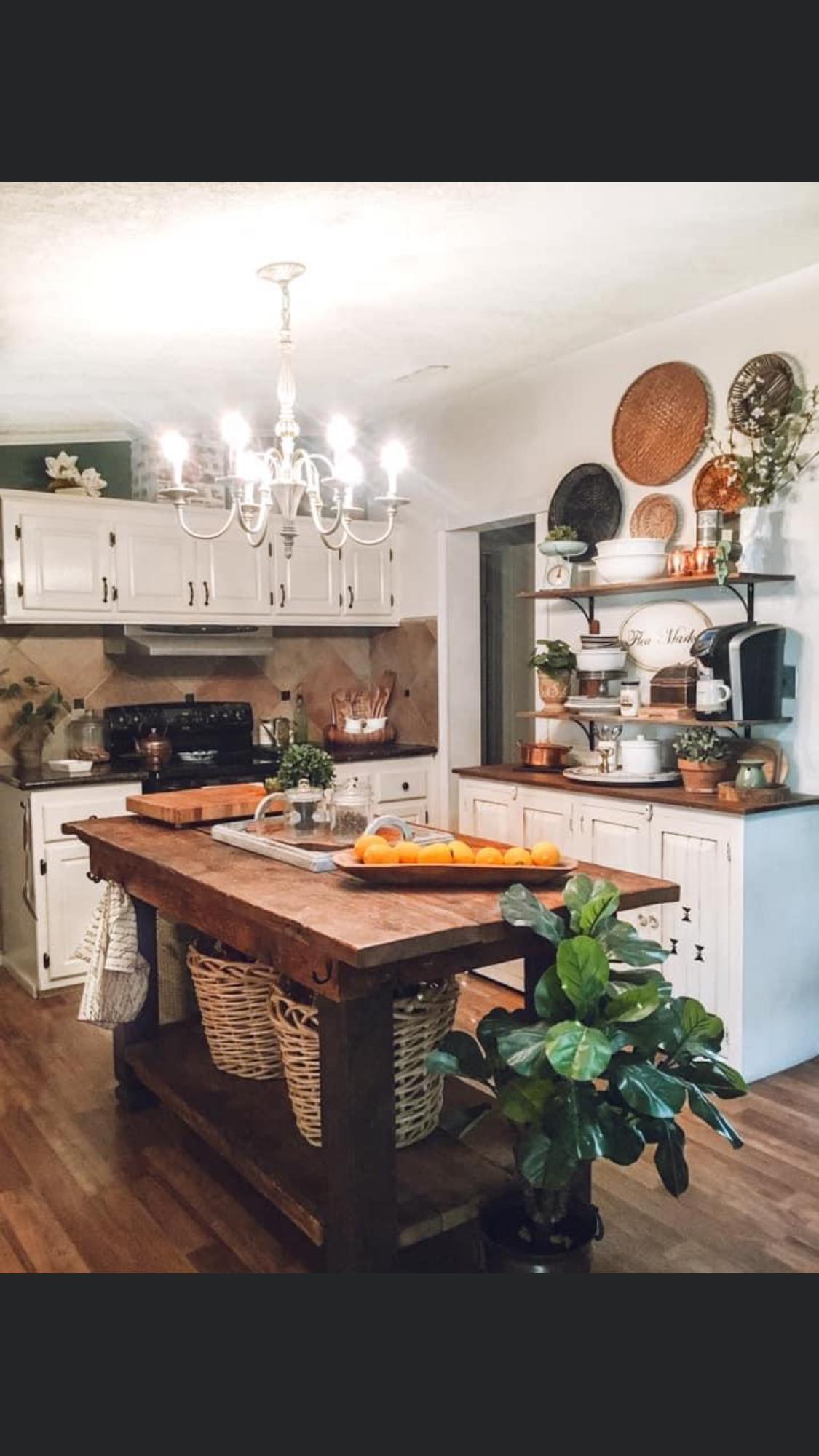 Kitchen Wall Basket Decor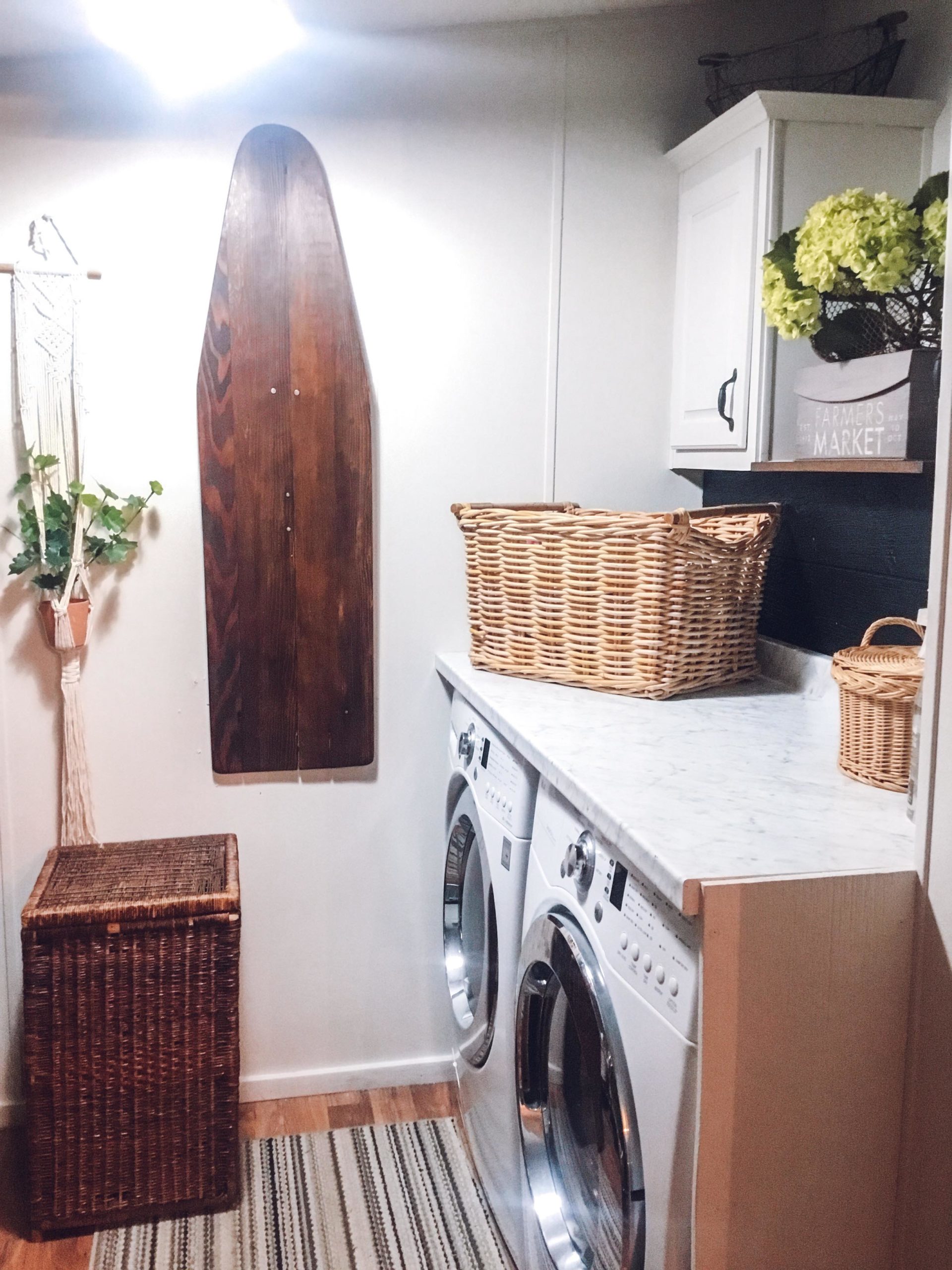 Laundry Basket with Matching Ironing Board in Wash Room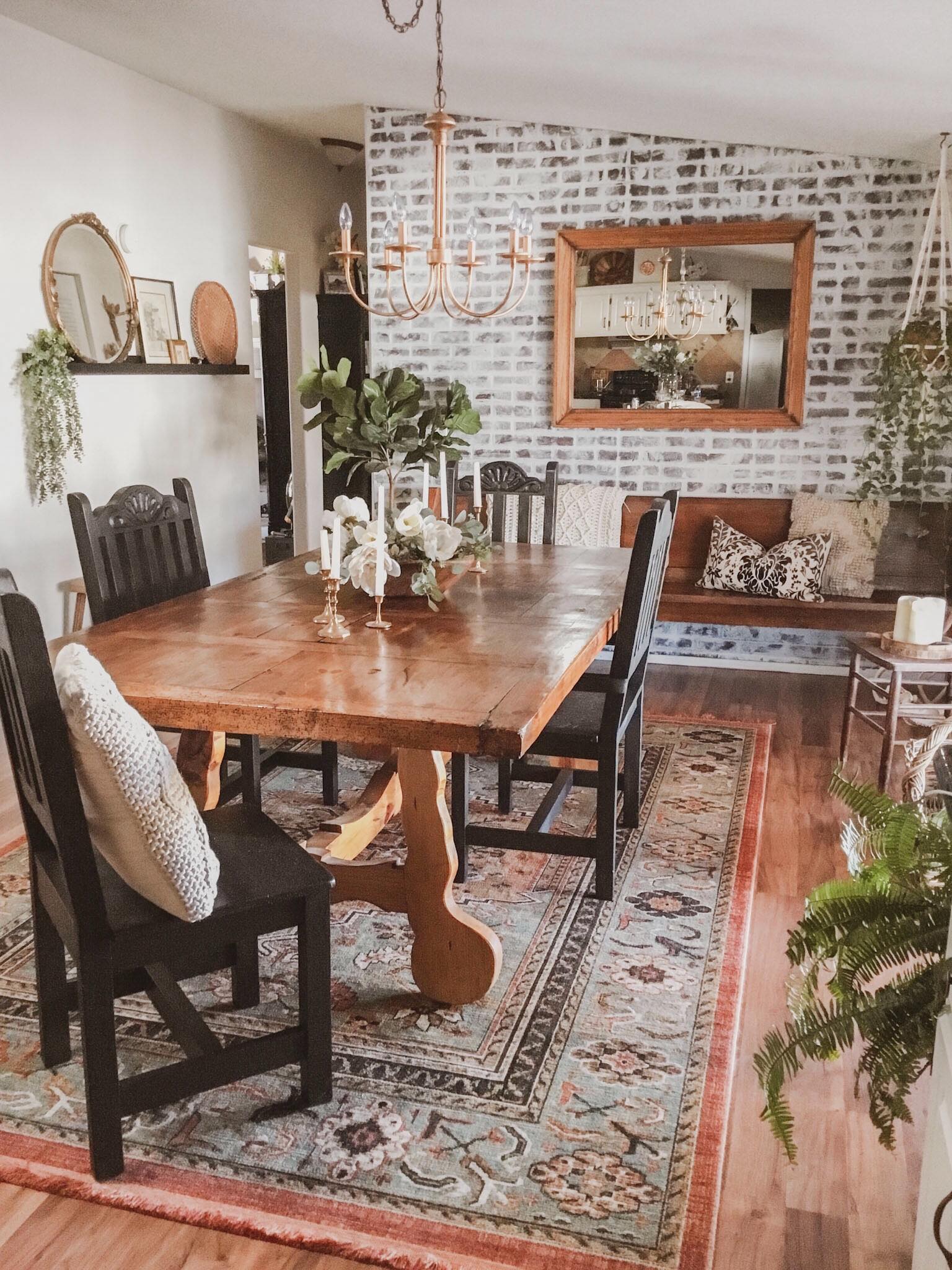 Mirror and Exposed Brick Decor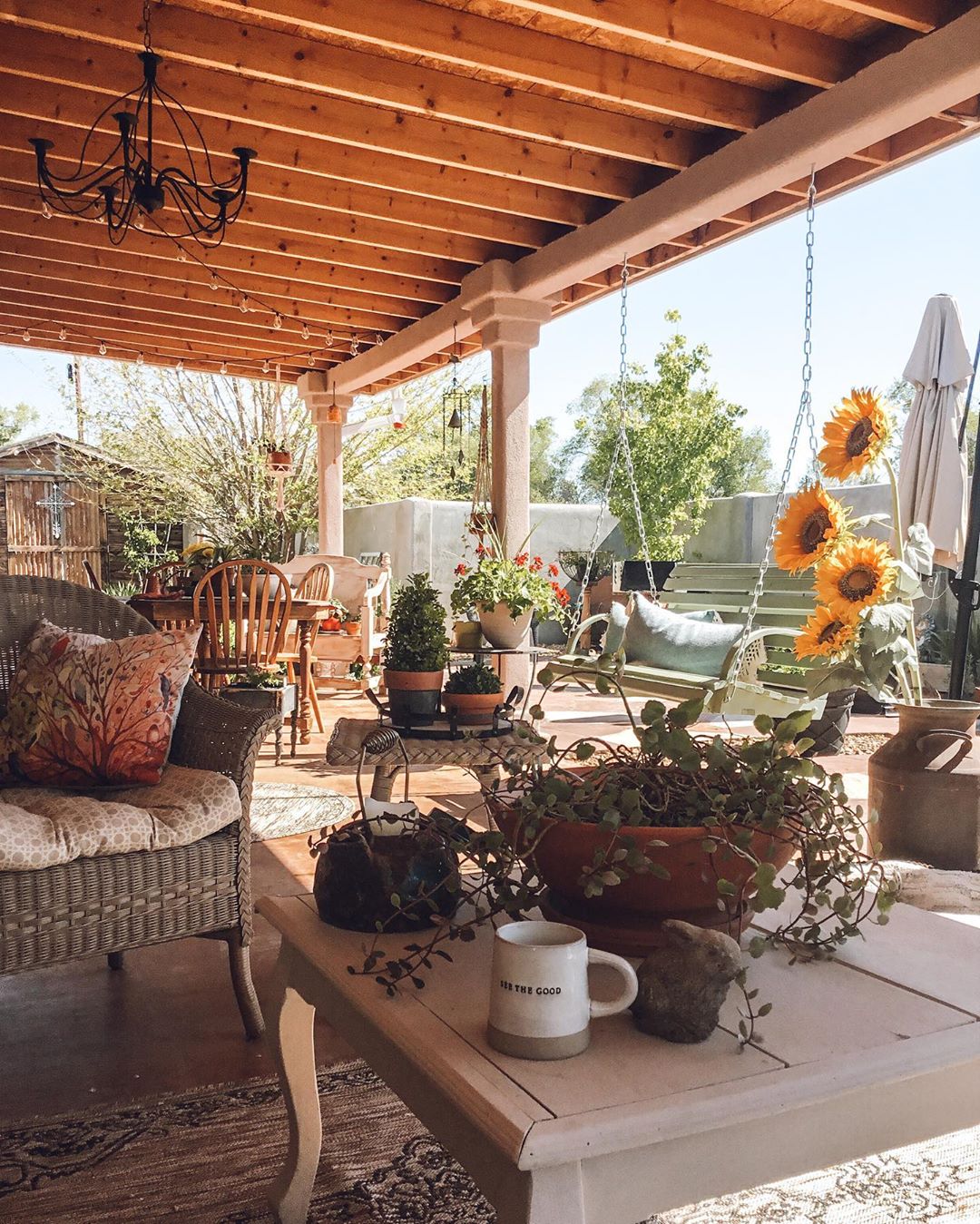 Outdoor Patio Decor and Plants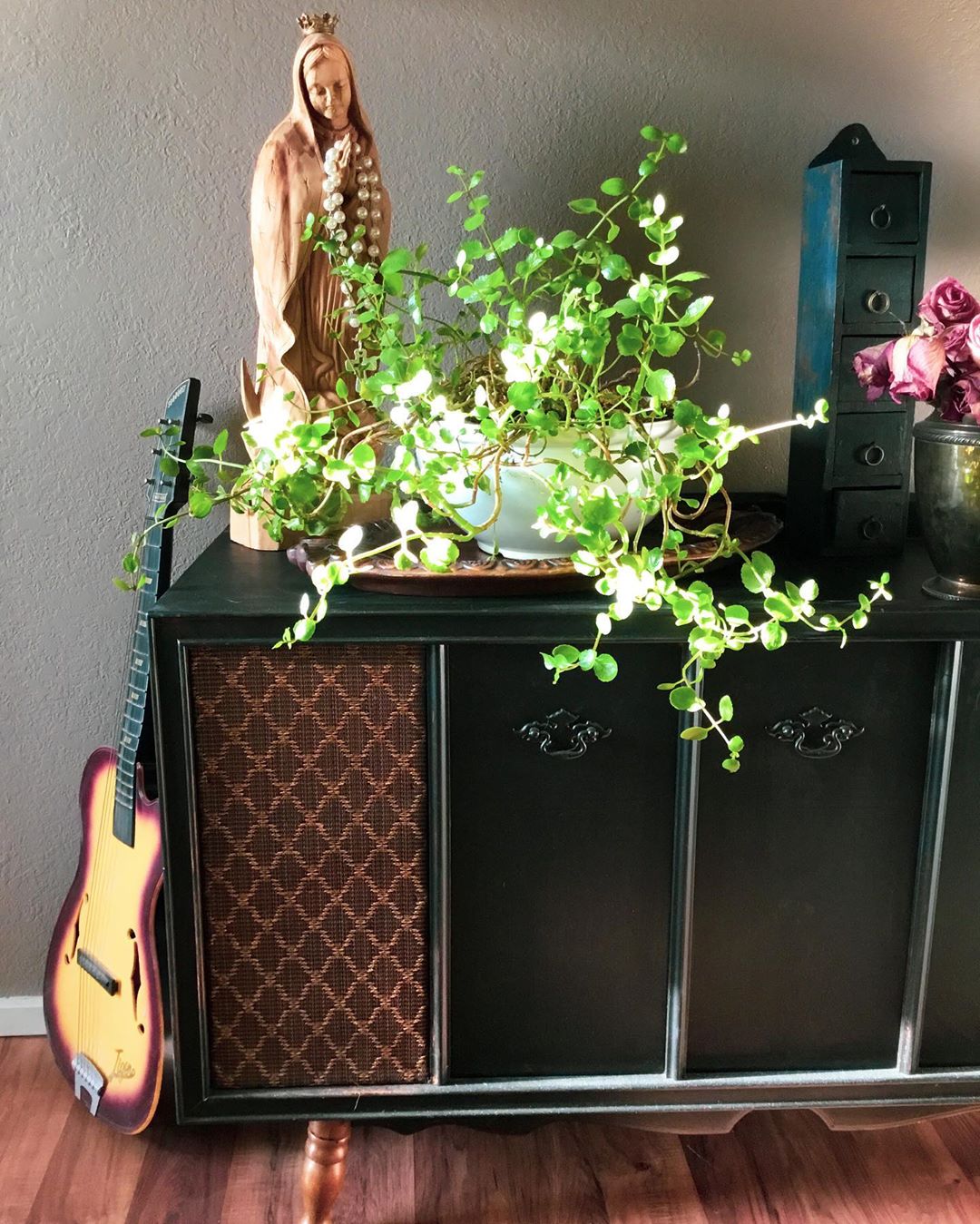 Praying Statue and Guitar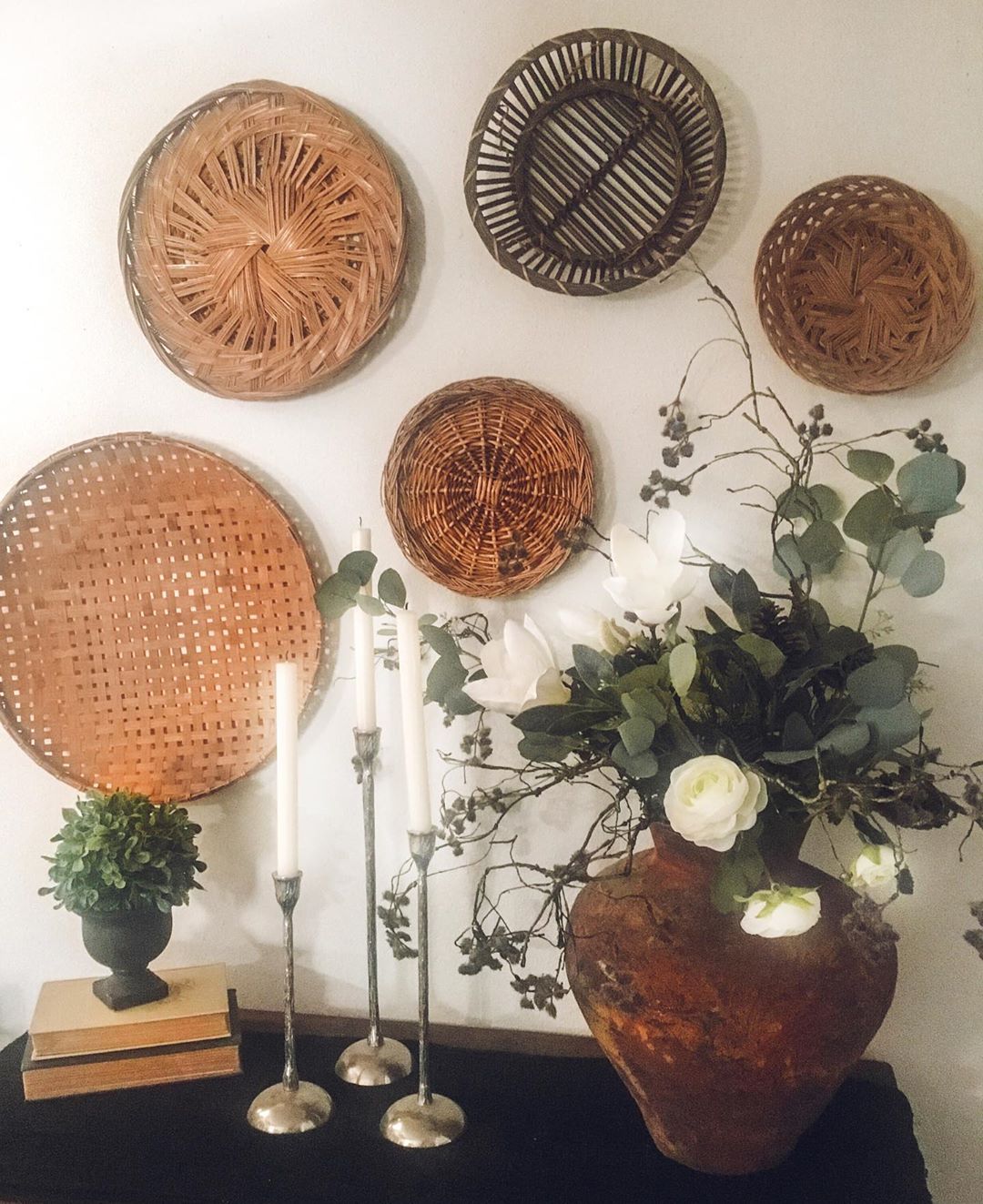 Rustic Flower Vase and Boho Basket on Wall with Candle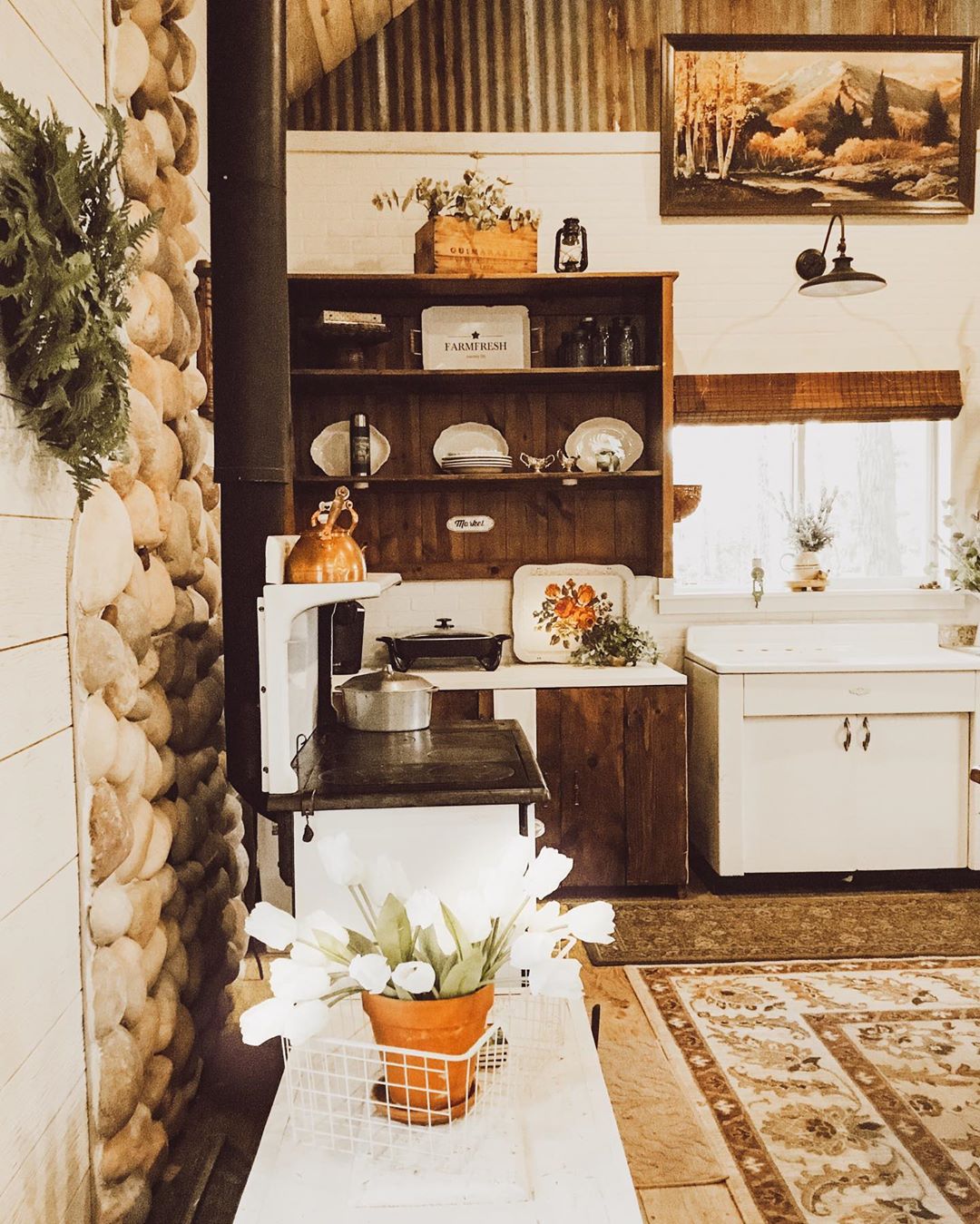 Stone Wall and Farm House Decor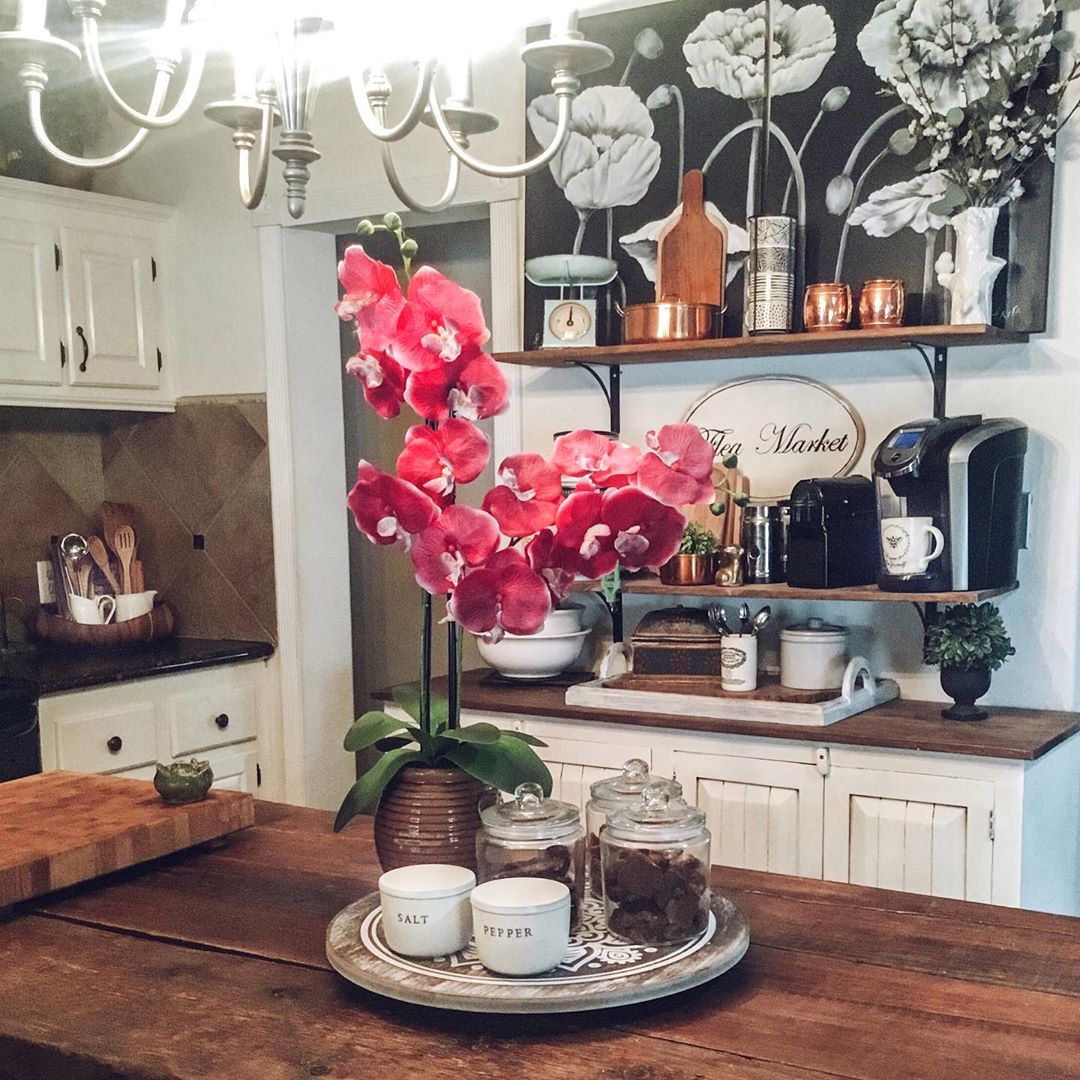 Tea Market Decor with Red Flower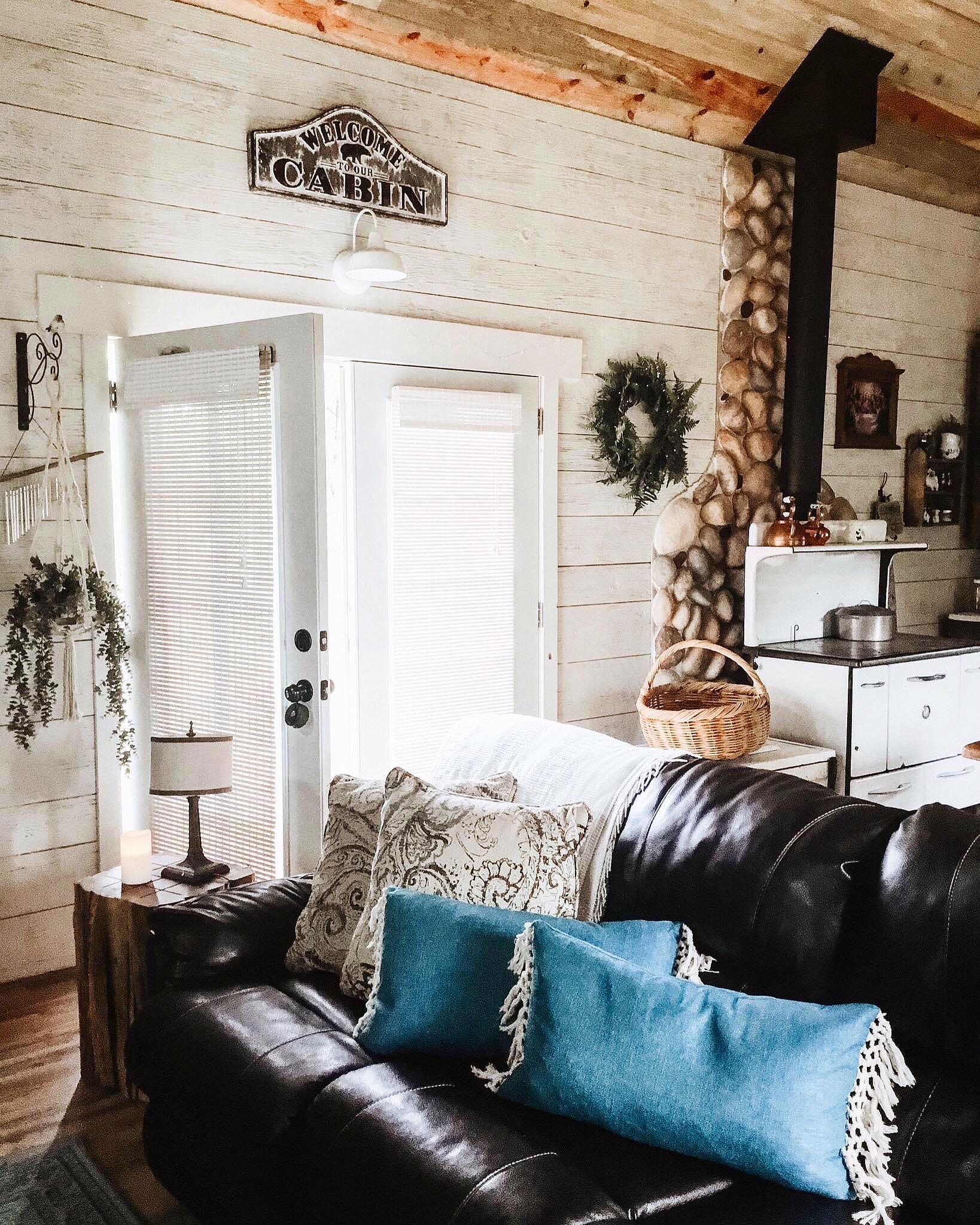 Welcome to Our Cabin Wall Art and Leather Cabin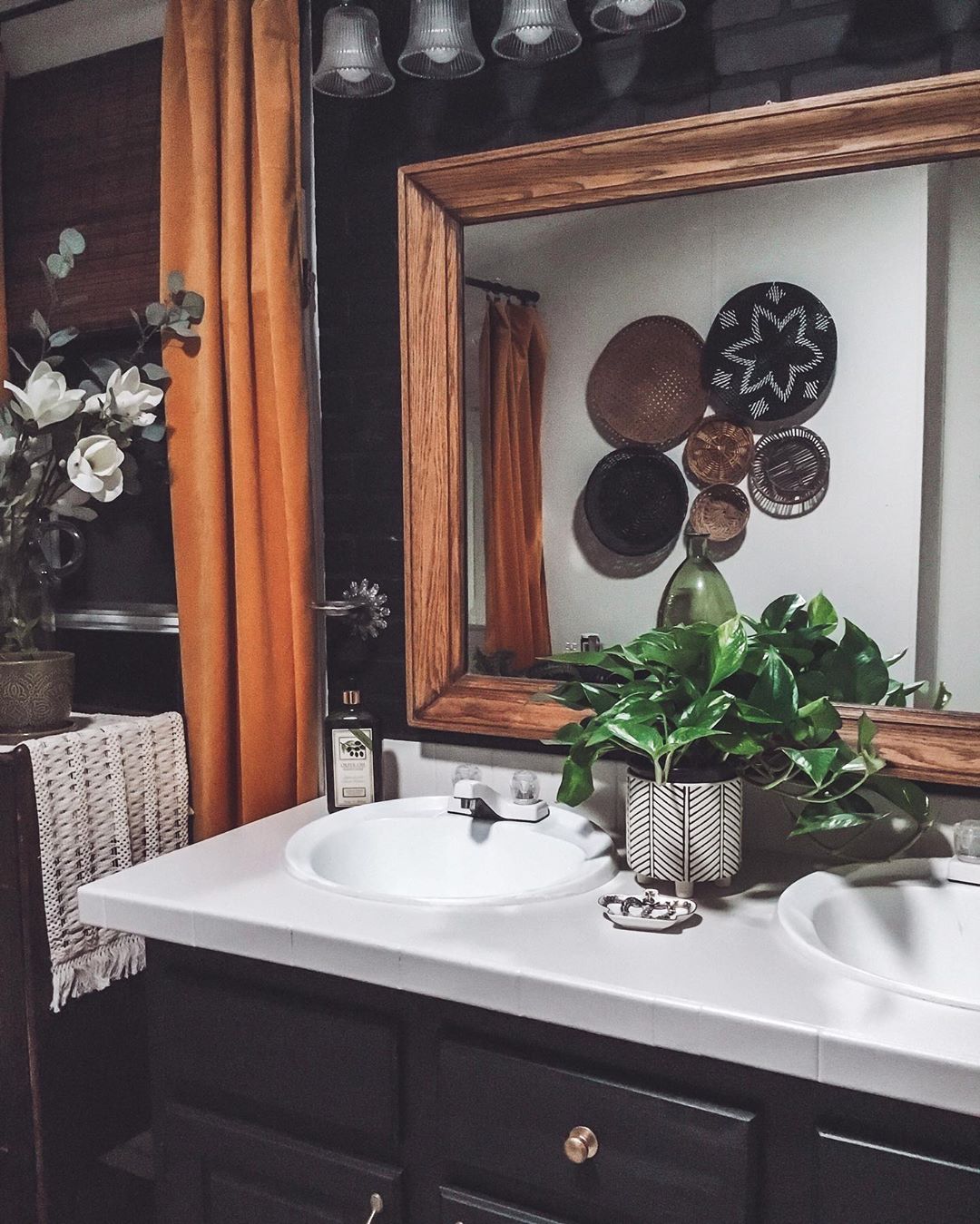 White Counter Bathroom Sink with Plant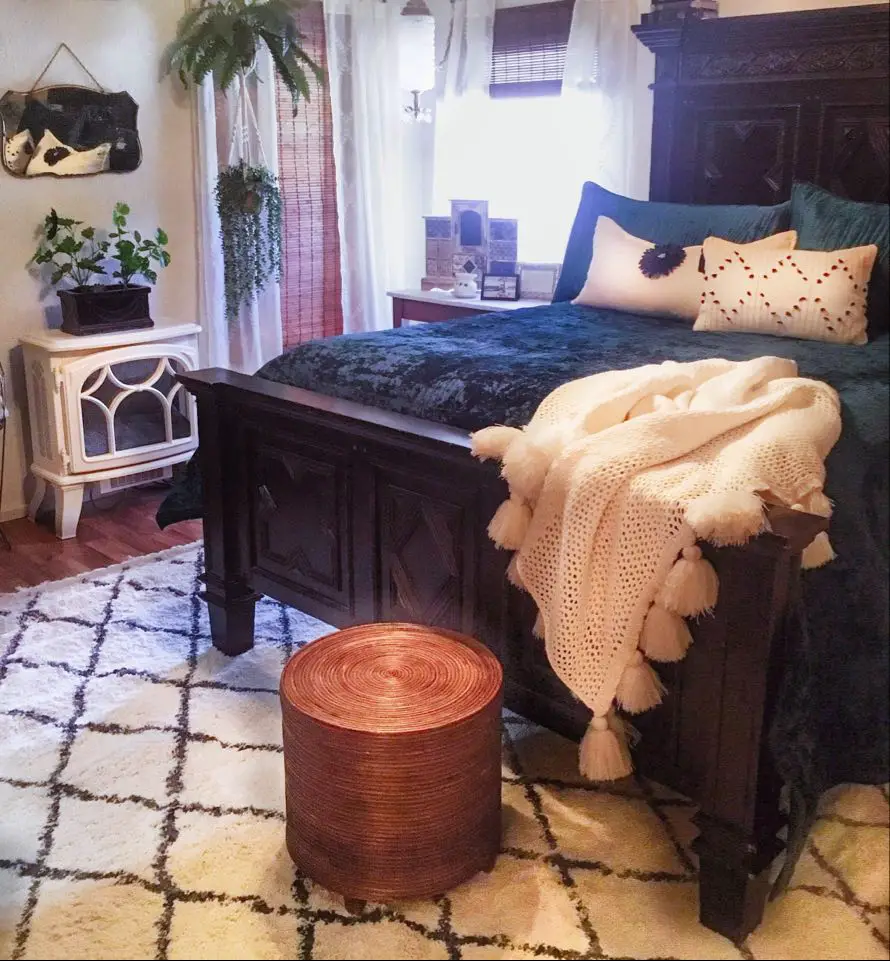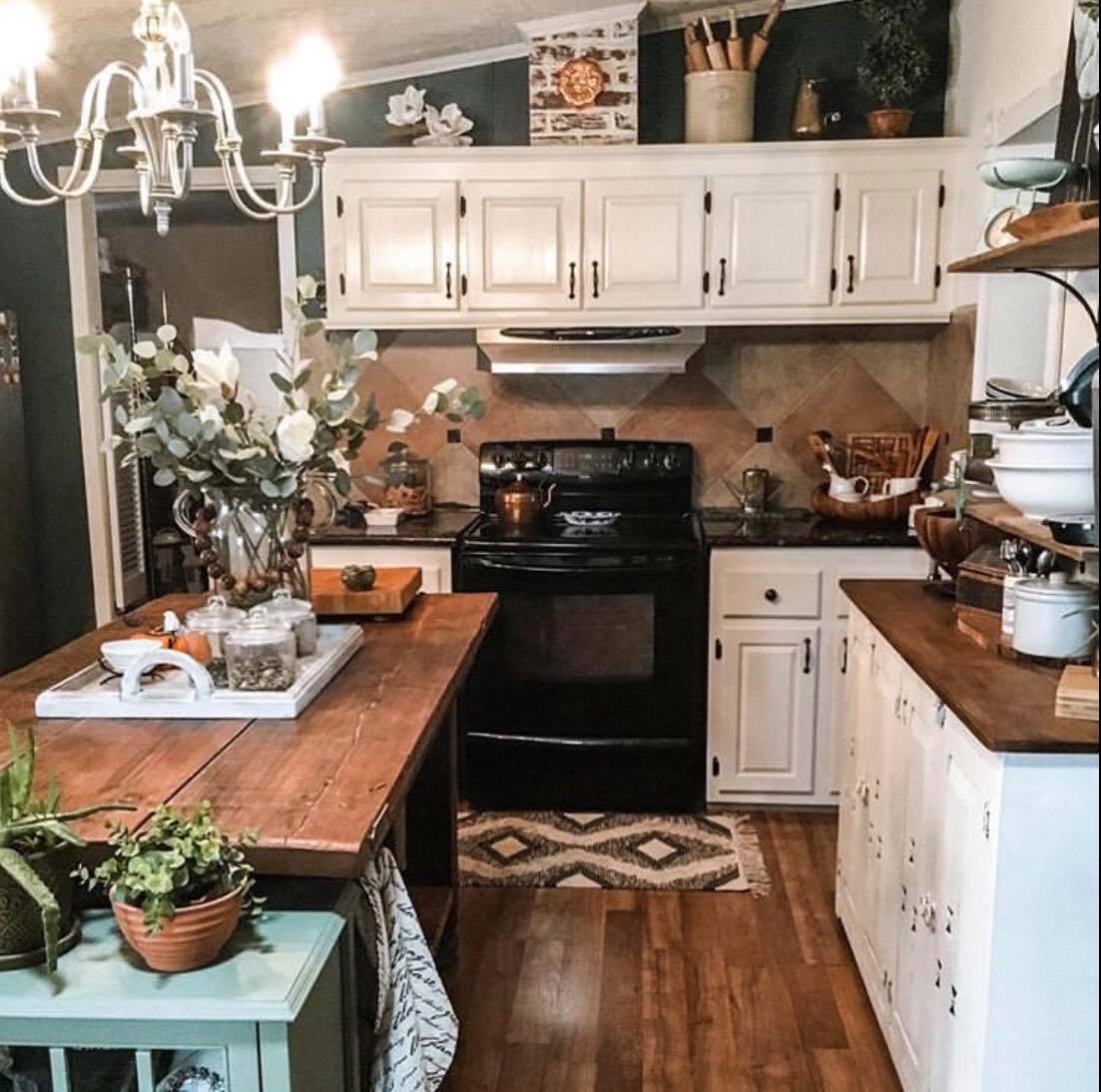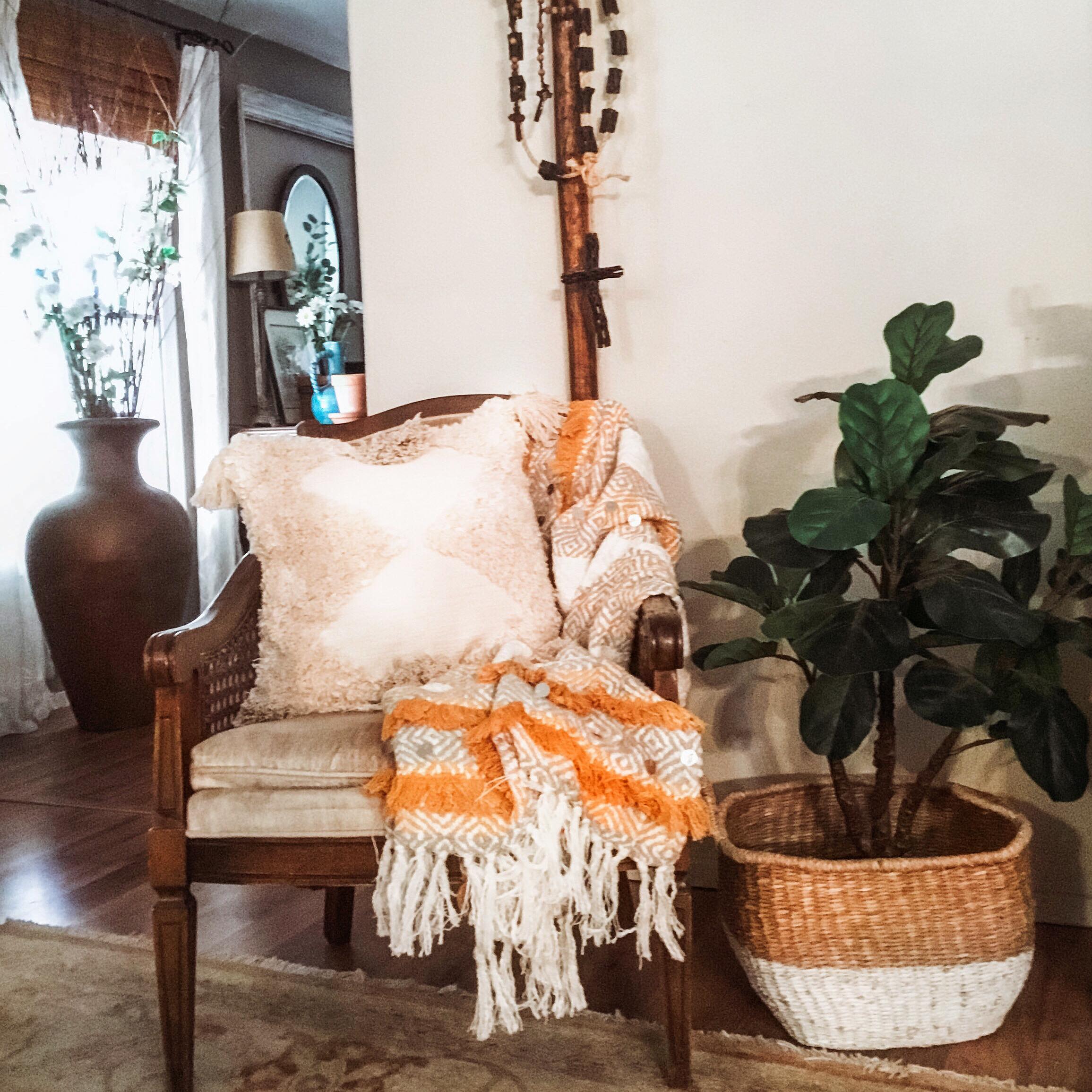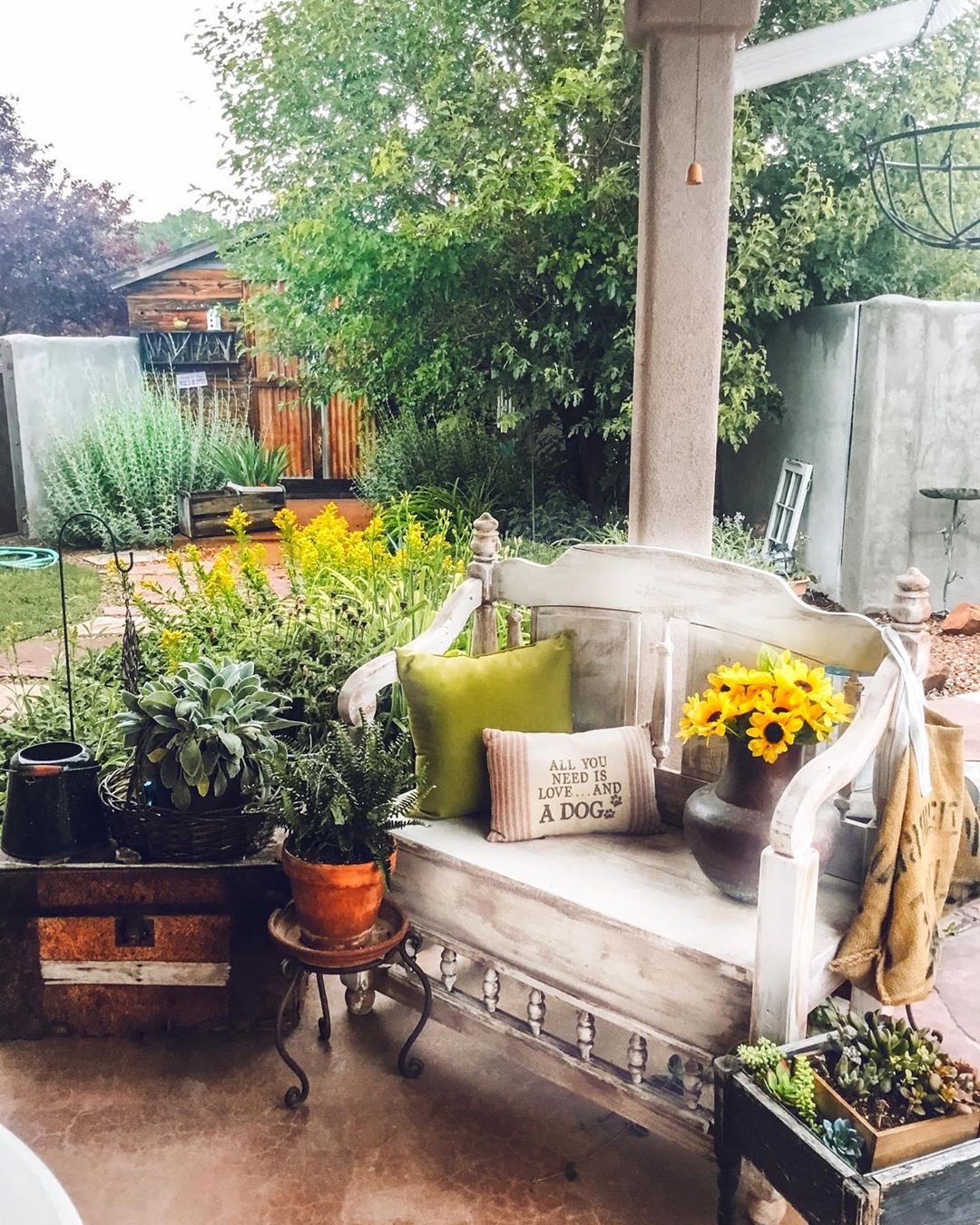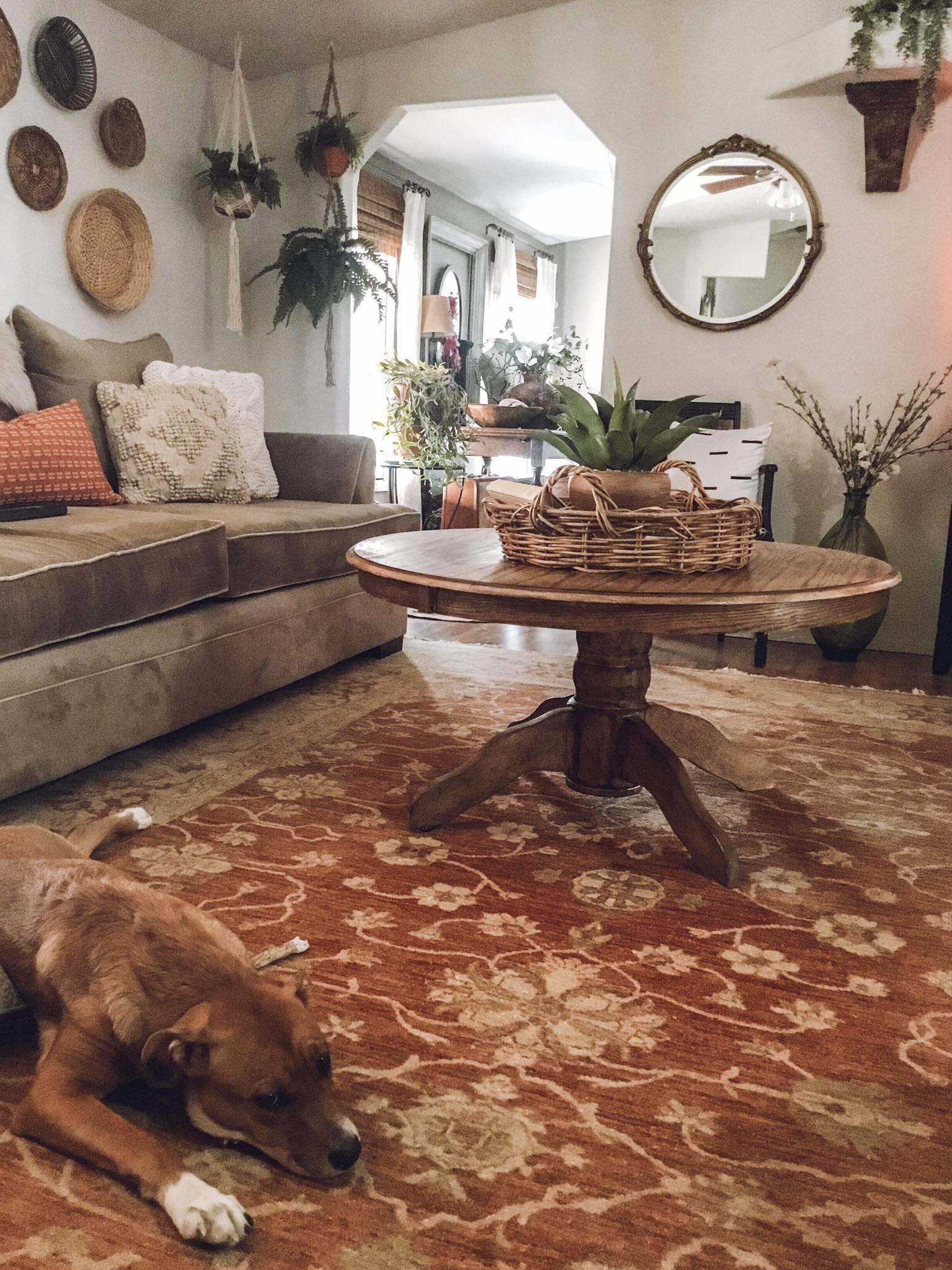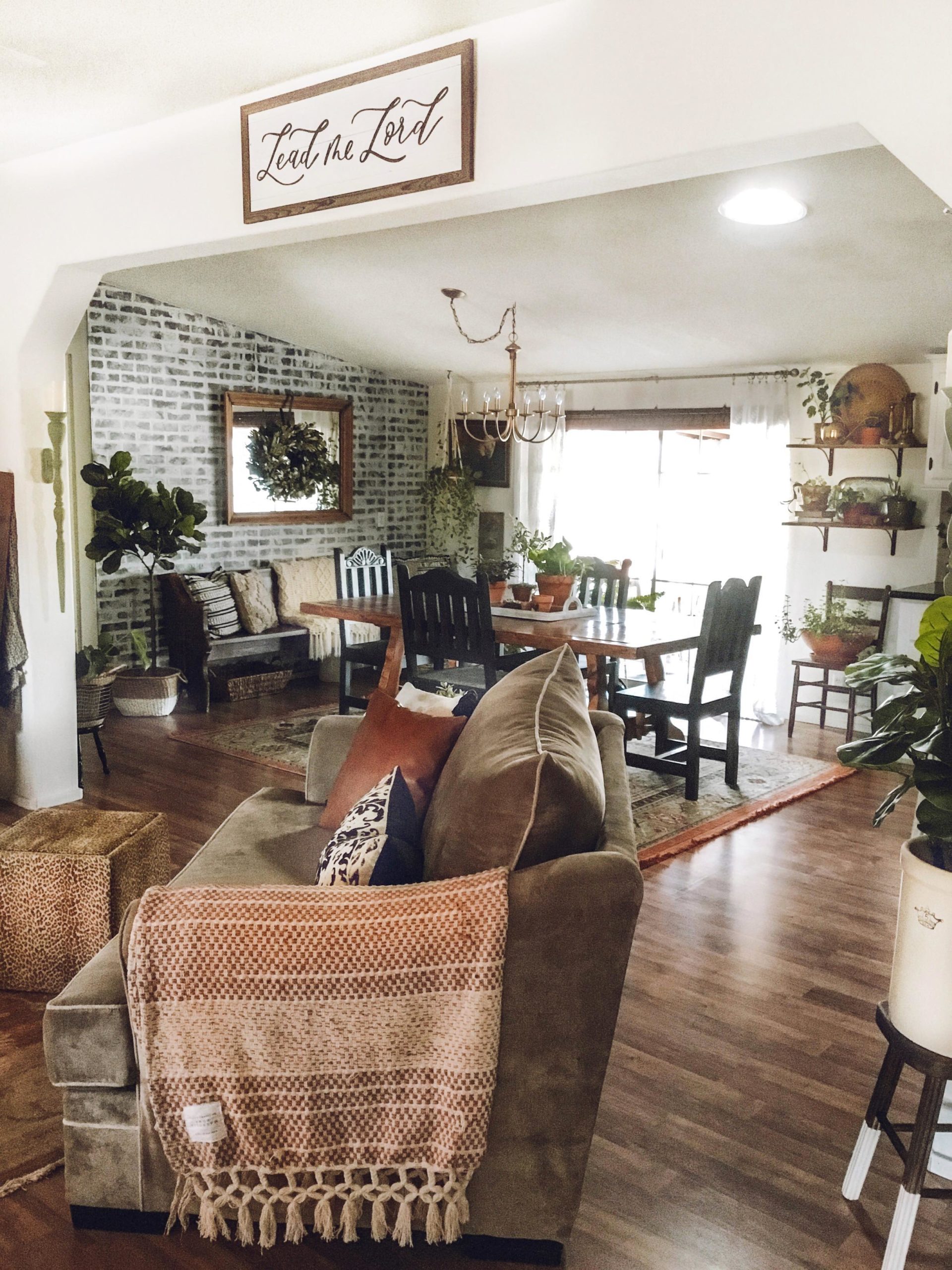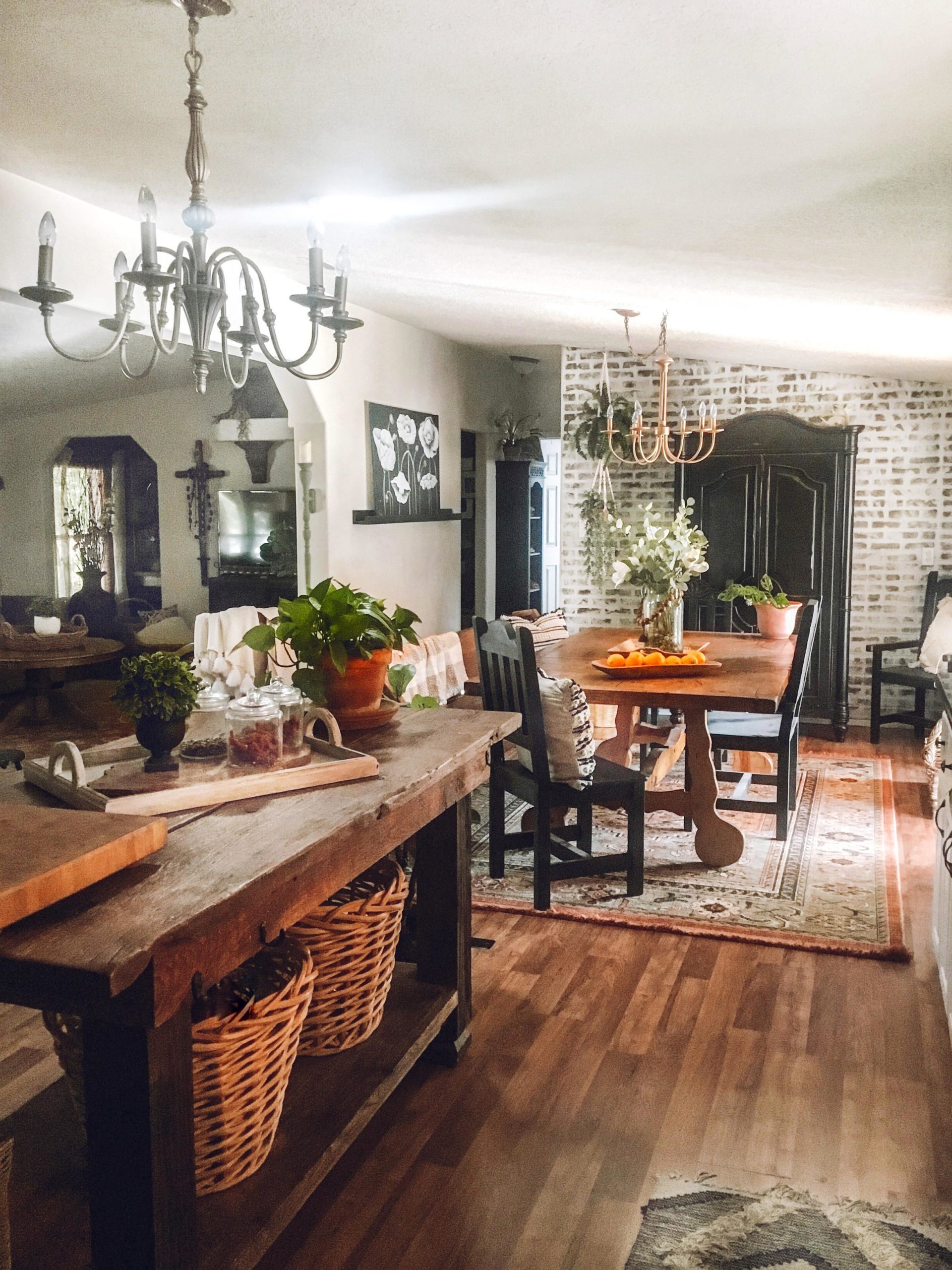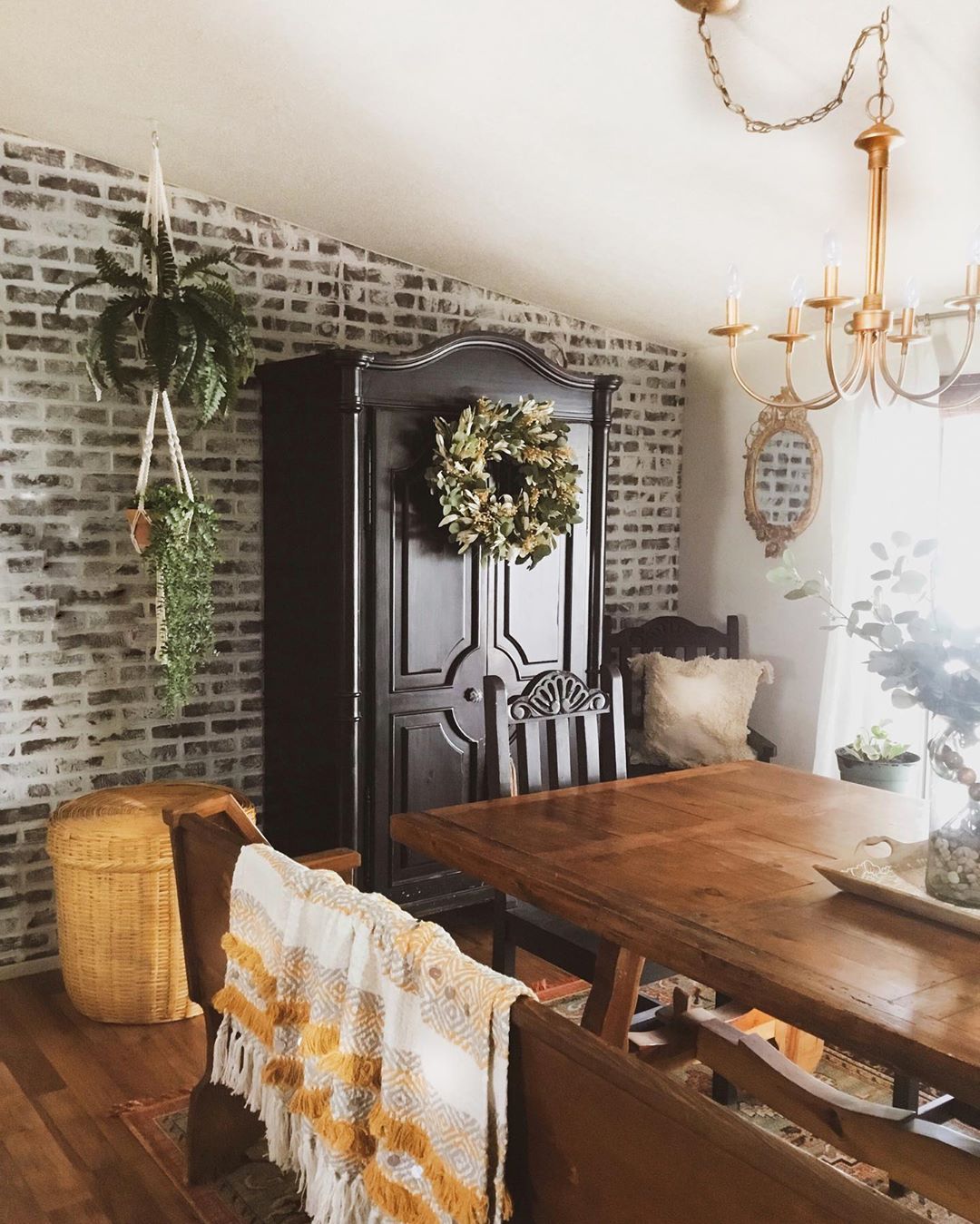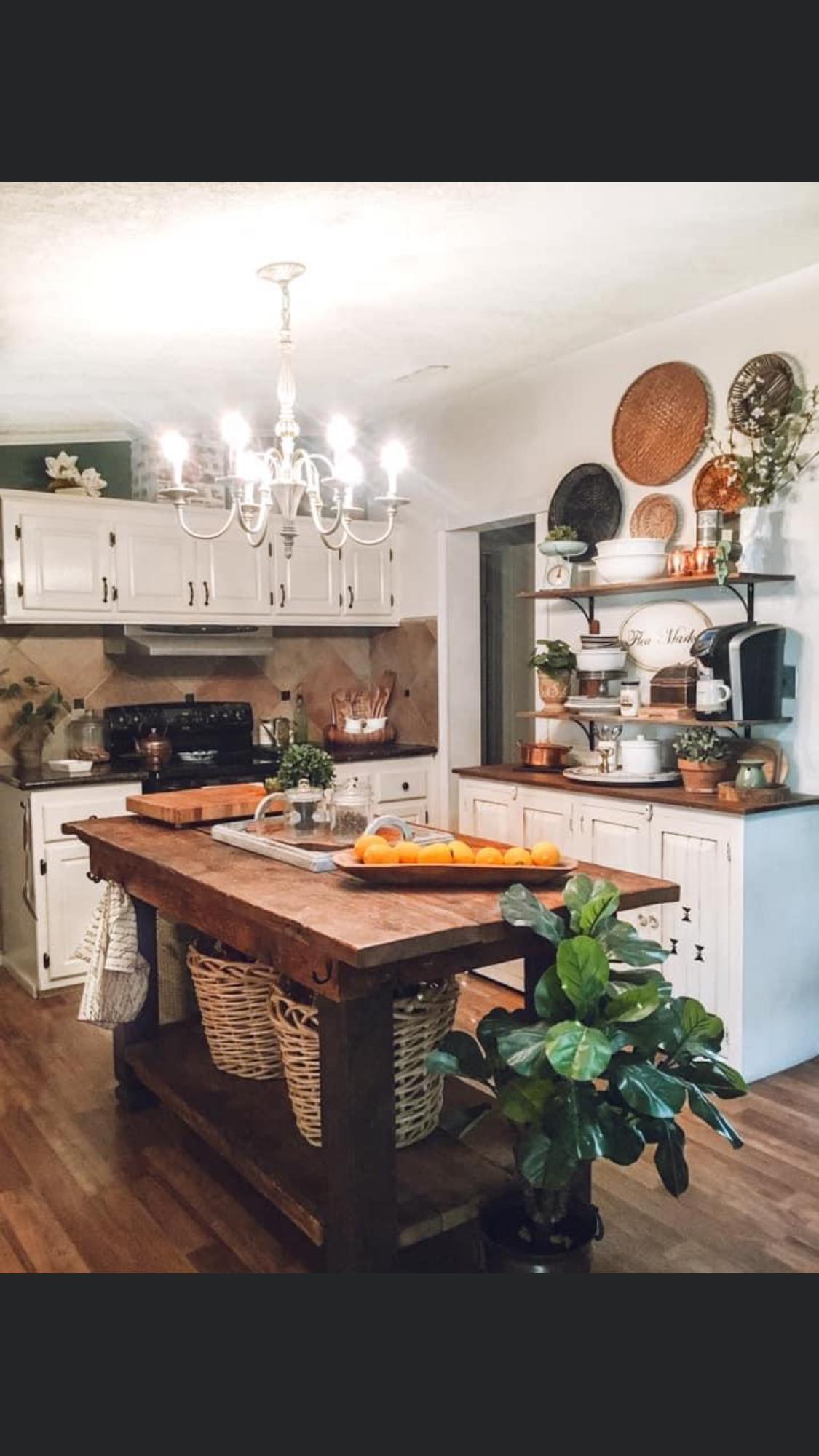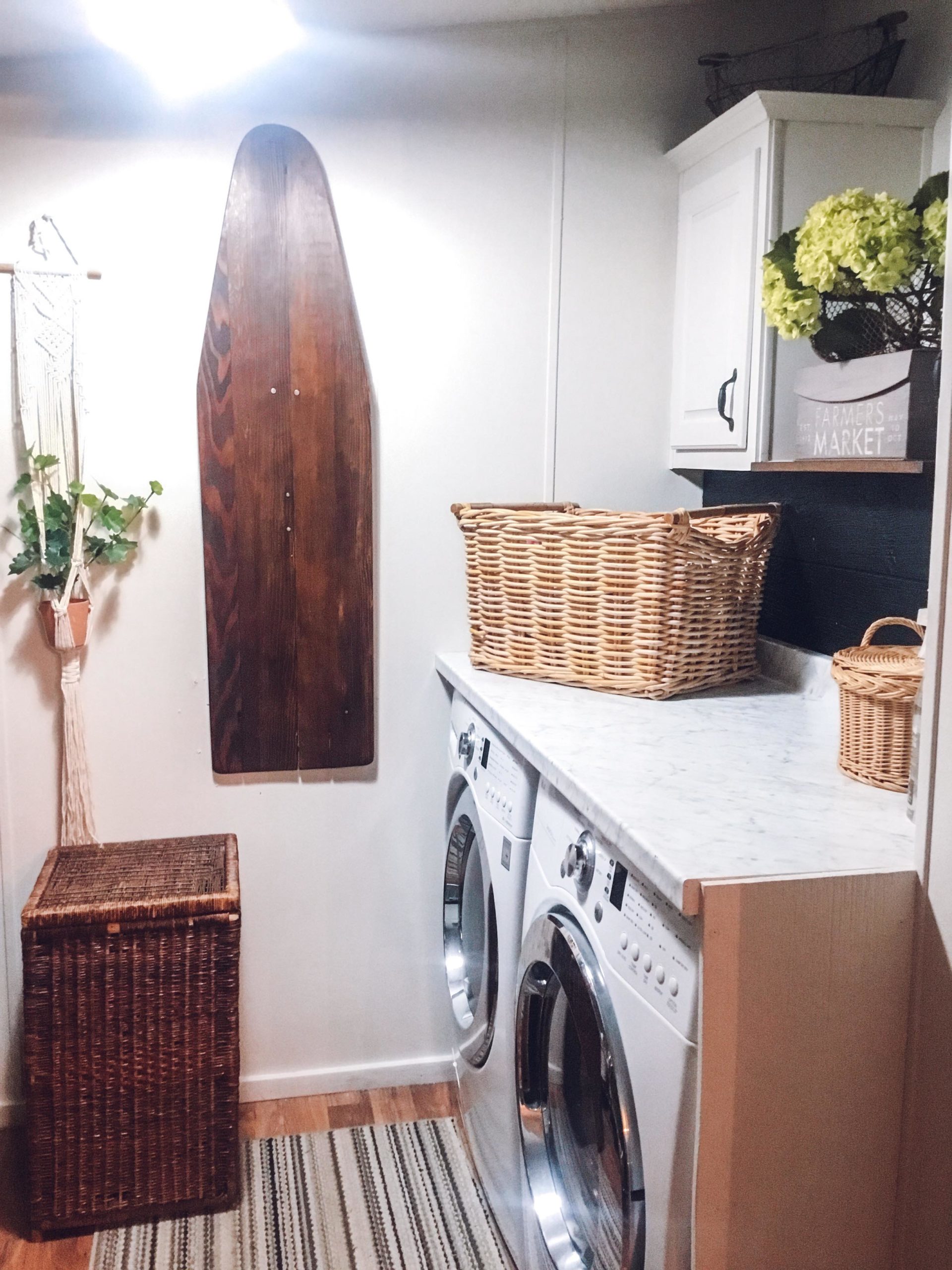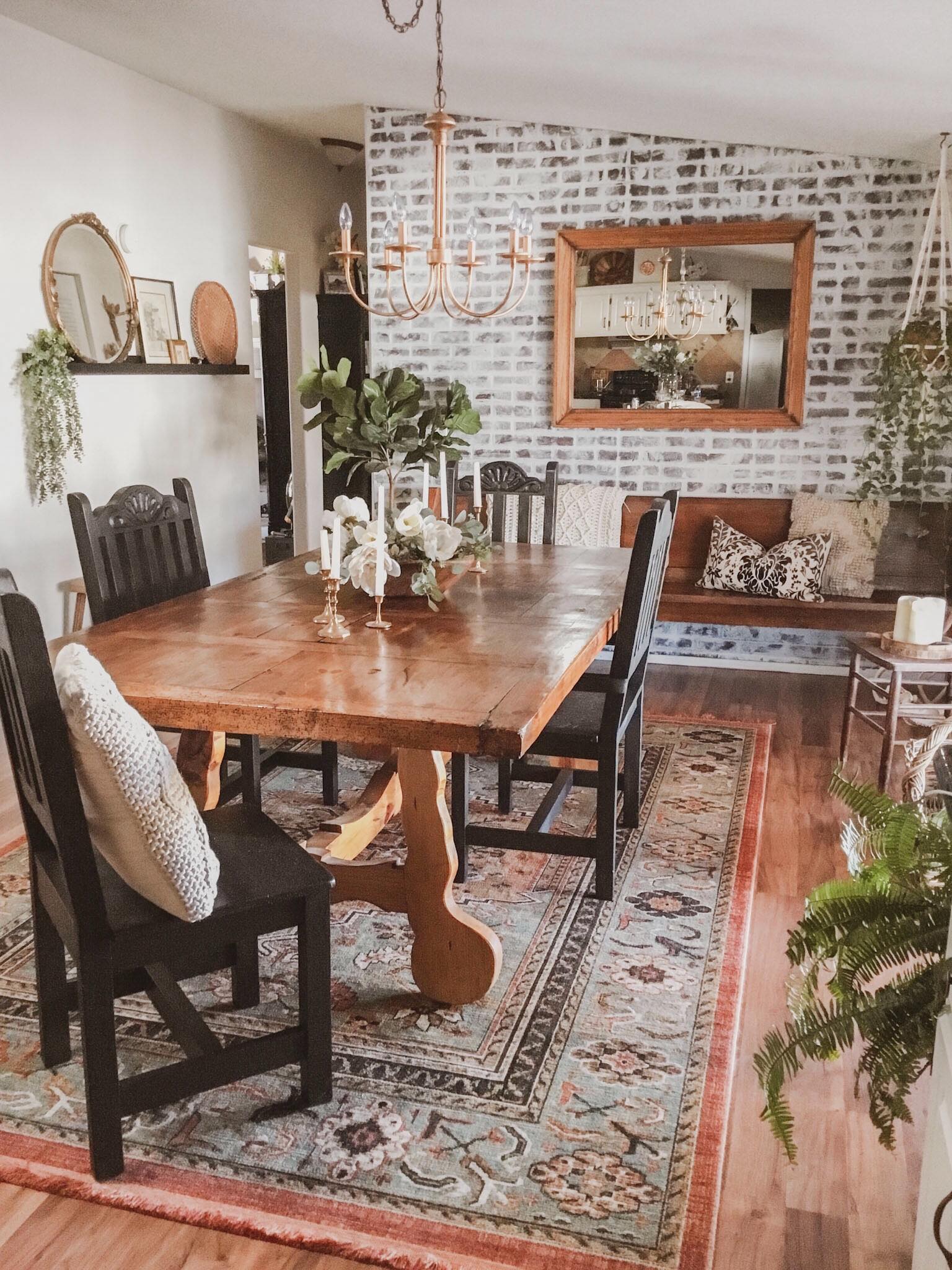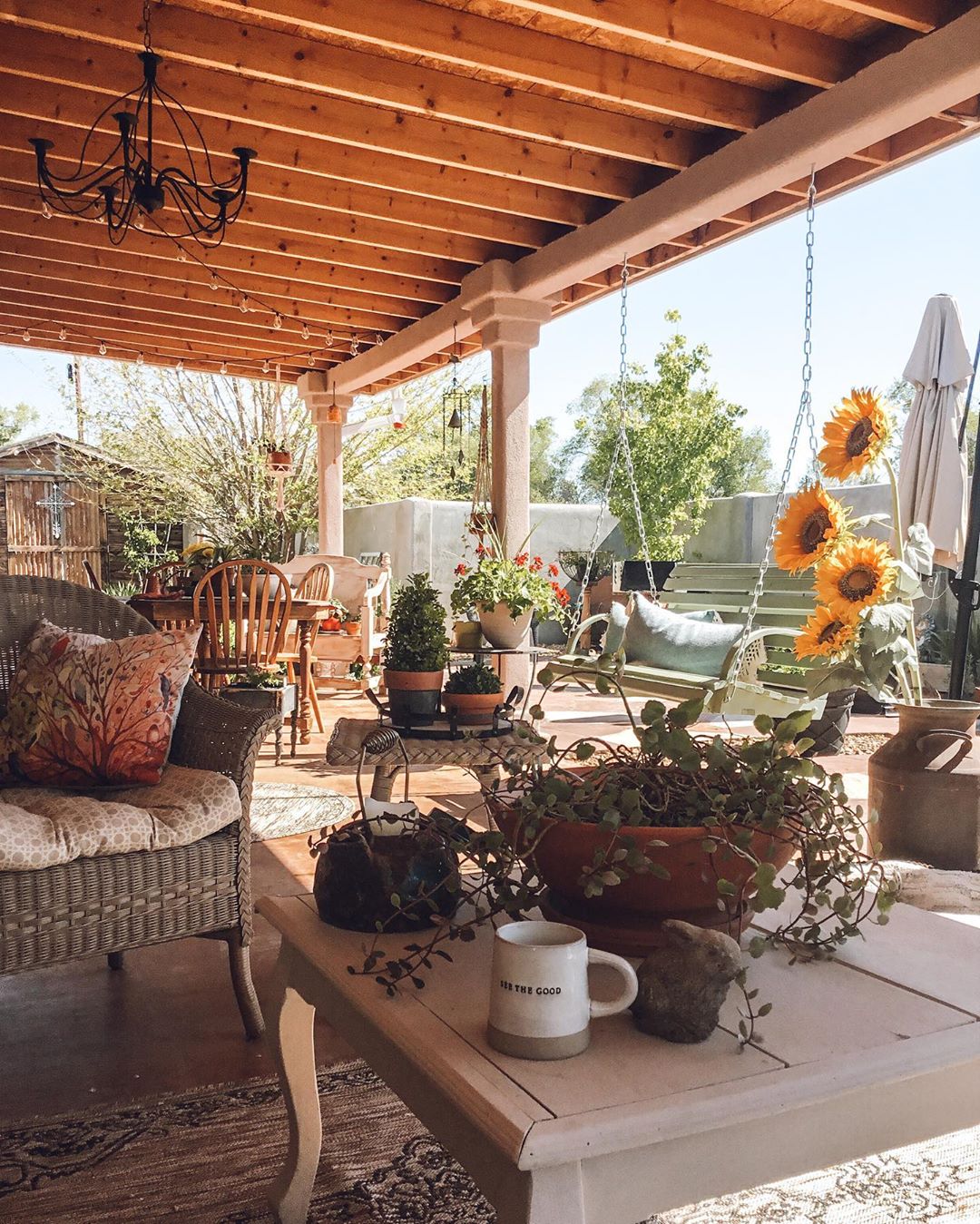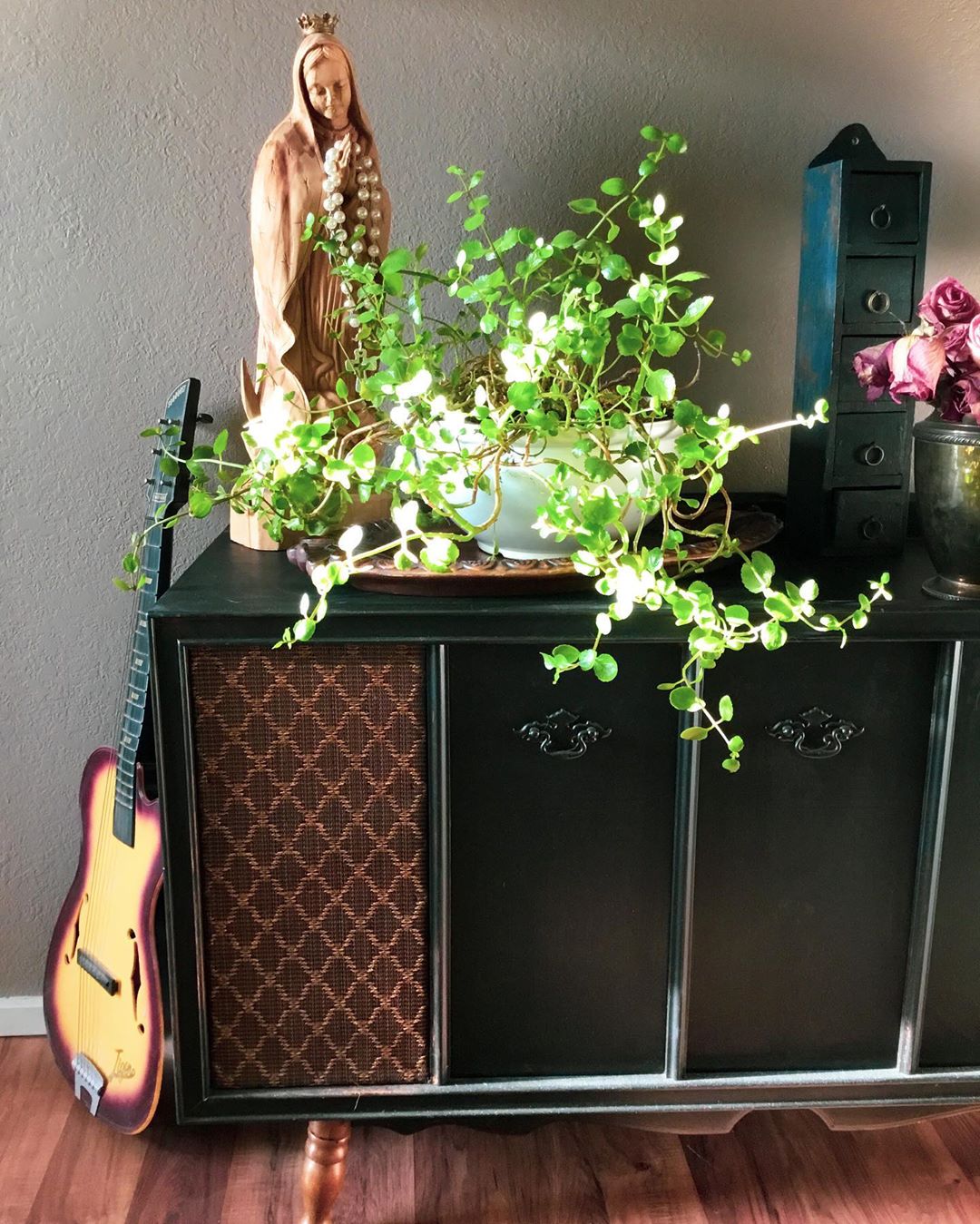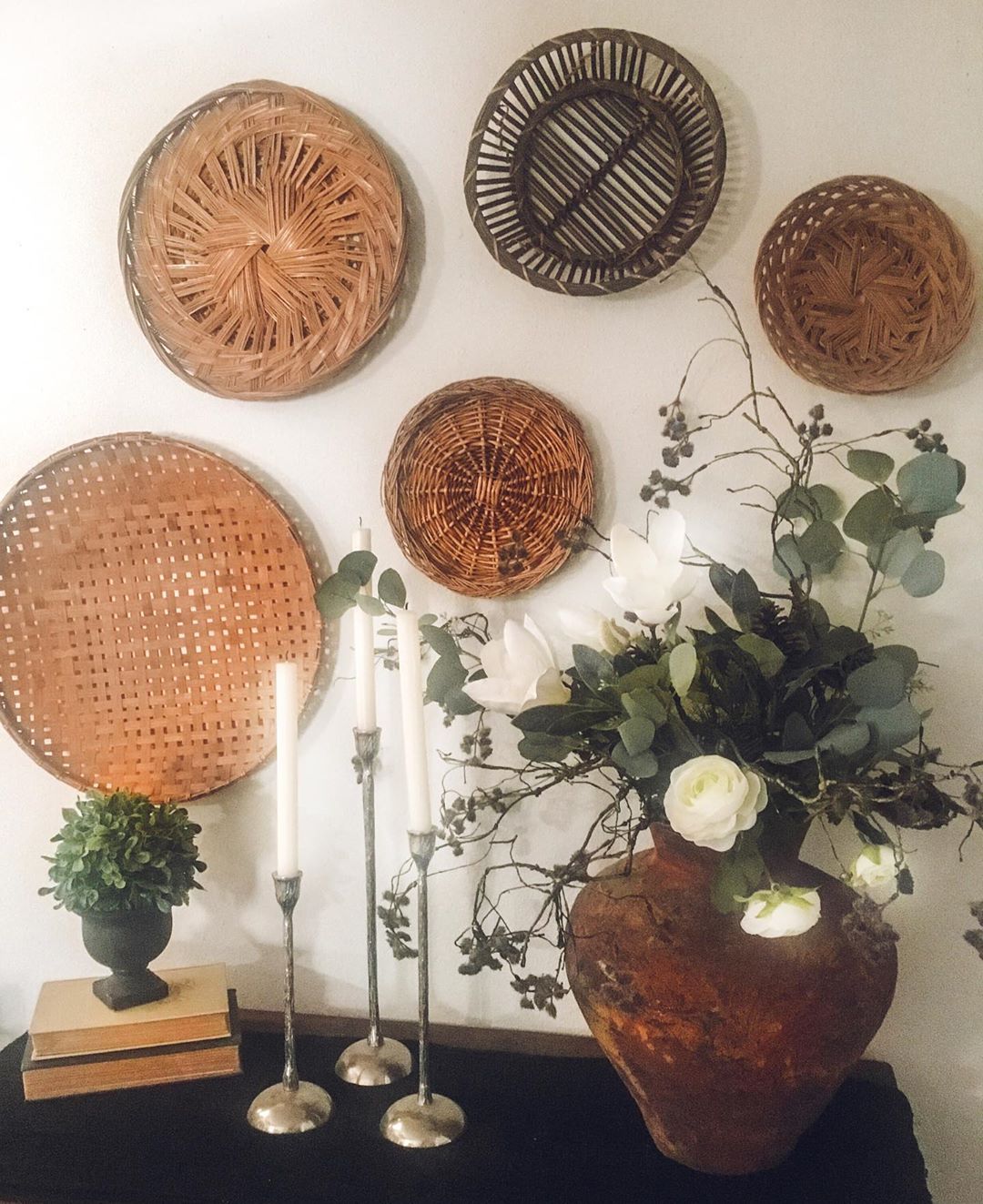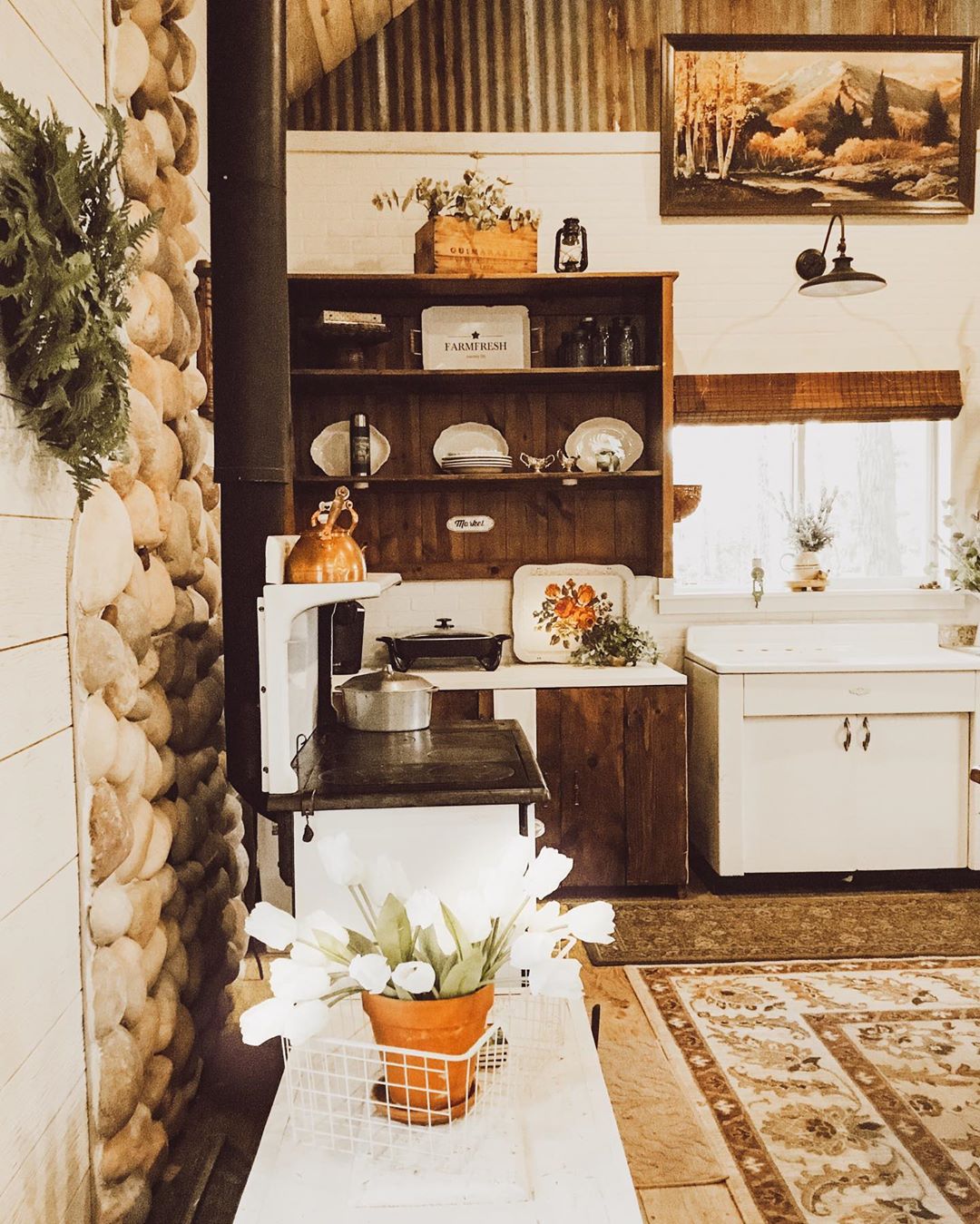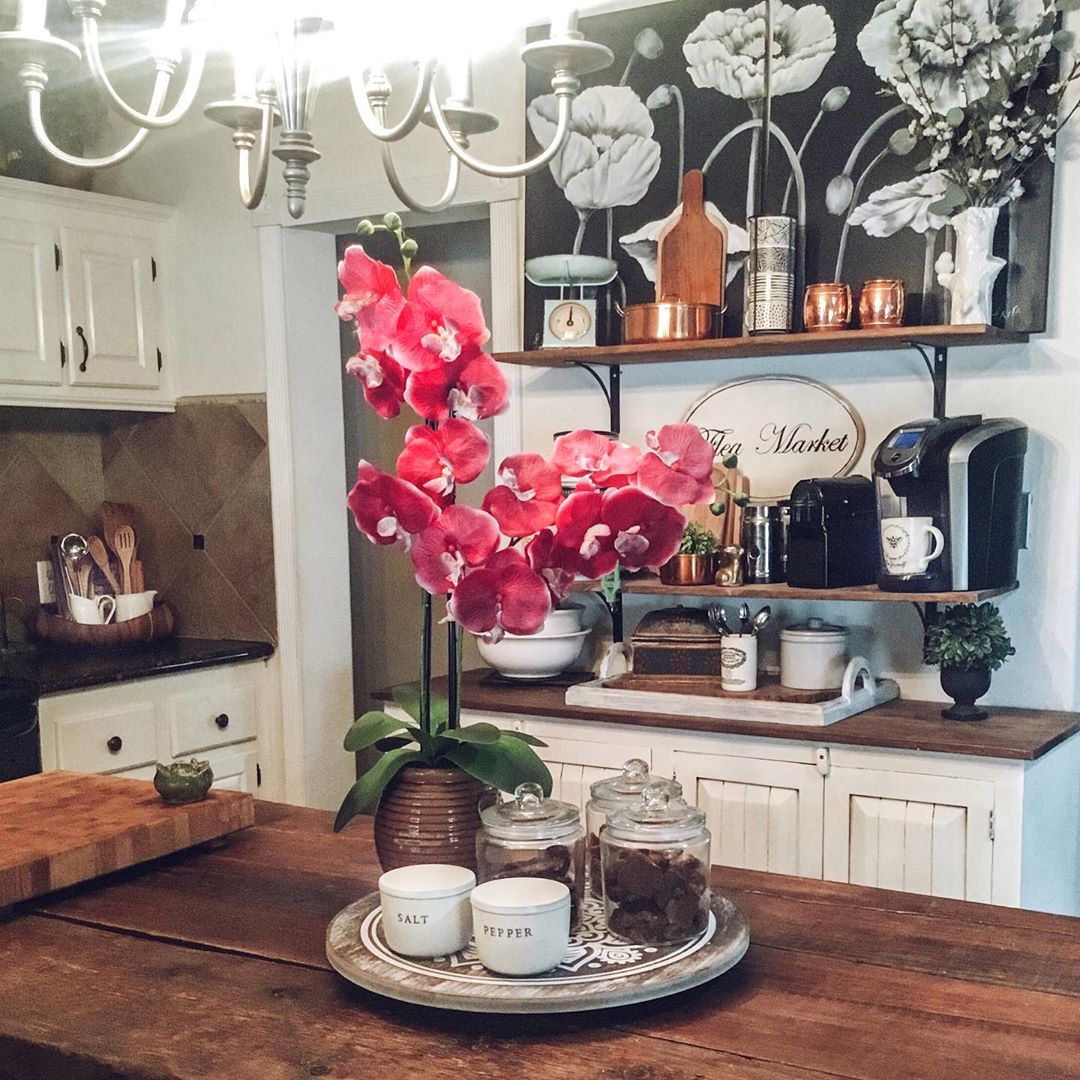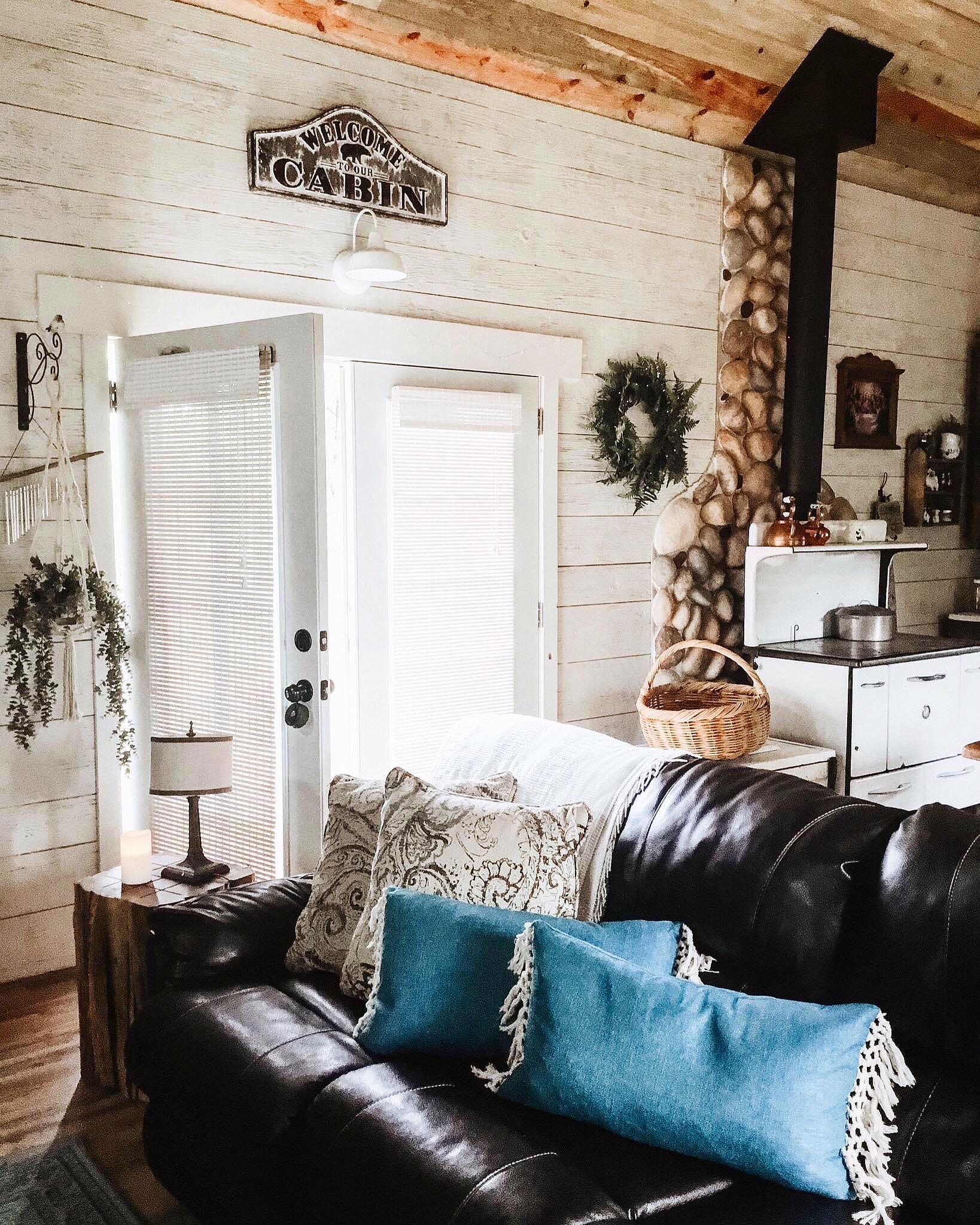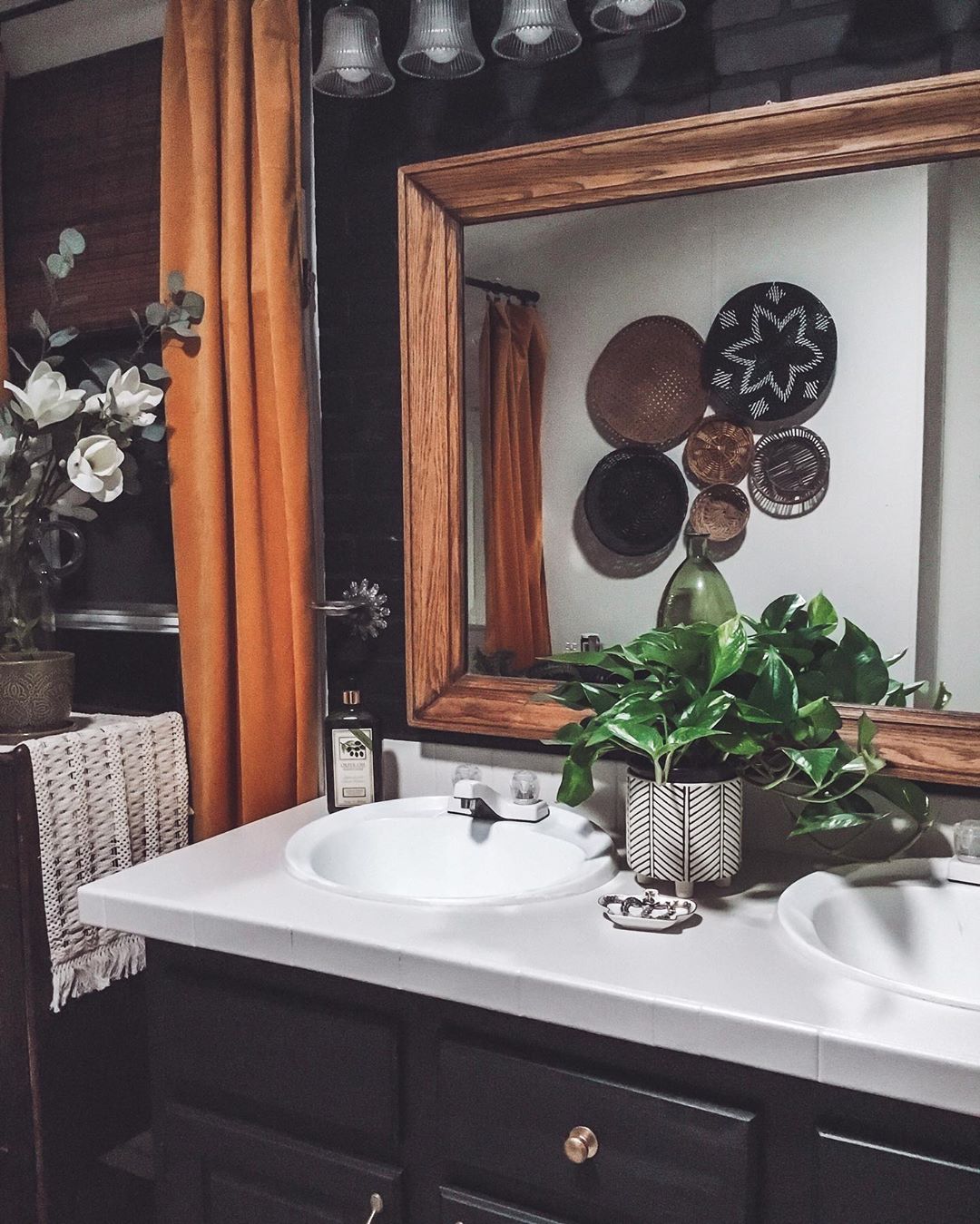 Name: Kimberly Herrera
Location: Espanola, New Mexico
Home Type: House (Double-Wide)
Home Status: Lived in for 24 years – Purchased
Size: 1960 square feet
Career: Stay-at-Home (Retired)
Instagram: fadedcharm_livin
In 1996, Kimberly and her husband had set out to go house hunting. Being young, they wanted something affordable, had lots of space, and was cozy enough to call home. After going through different options, they decided to purchase a brand-new, custom-built double-wide (two single wides put together) for $56k, providing them with 1960 sq ft of space.
This wasn't any typical mobile home, though. The double-wide was placed on a permanent foundation and stuccoed on the outside. Because they owned the acreage, it worked out perfectly! "Big home, great price," says Kimberly. Just what they were looking for in a property.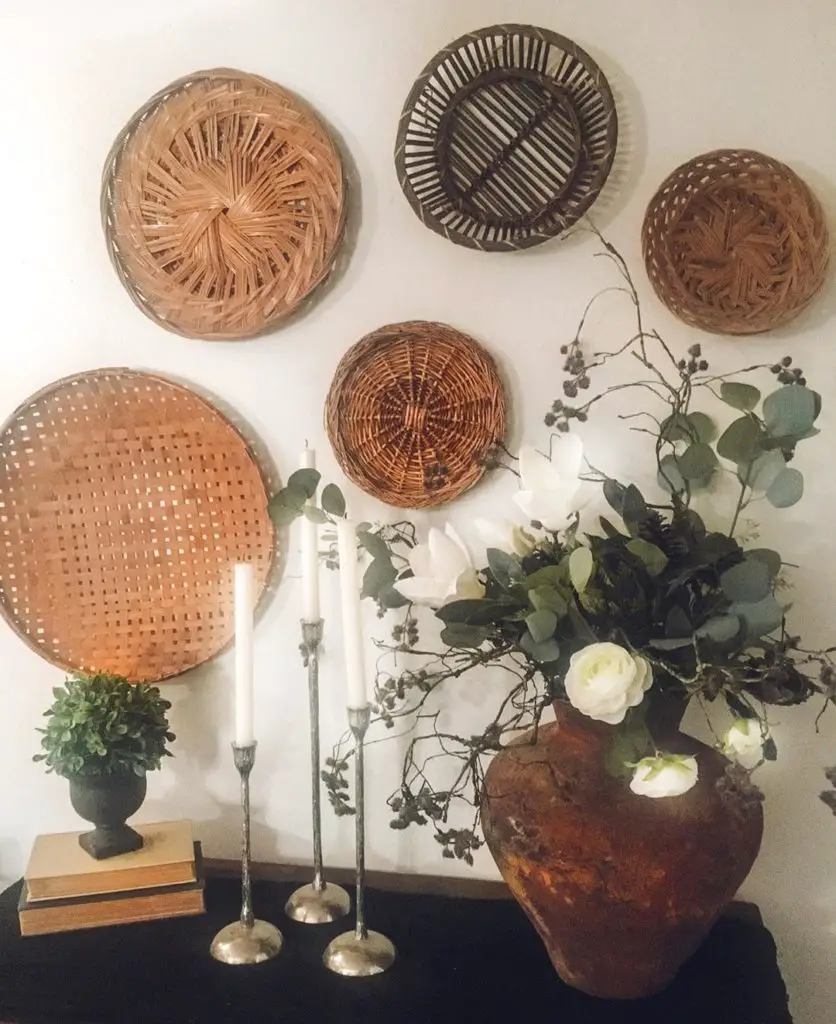 The Rustic Bohemian Double-Wide
When Kimberly and her husband purchased their newly built double-wide mobile home, they had every intent to keep it up to date. They have been very successful at doing this.
Beginning with the flooring and working their way towards the kitchen counters, walls, and rooms, they have managed to spruce up their home. Furthermore, they haven't had any issues with quality or craftsmanship.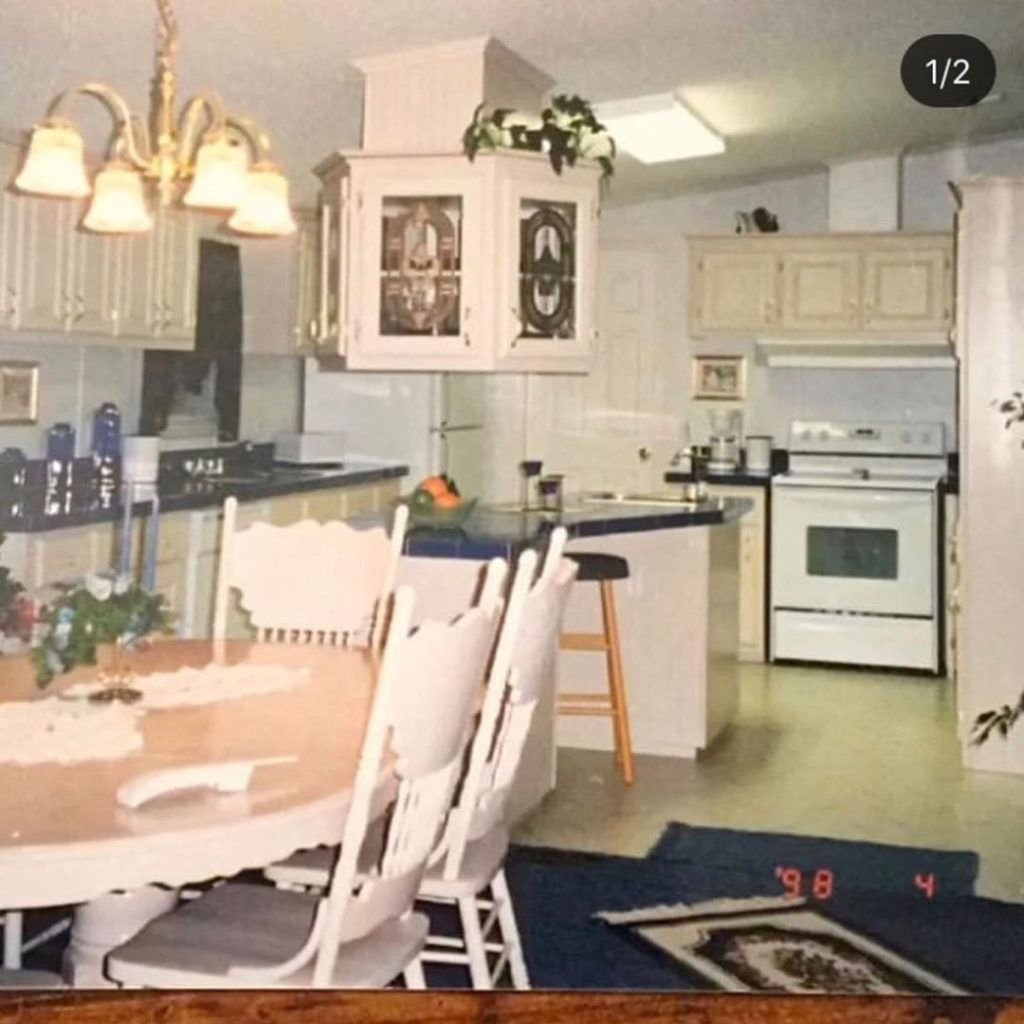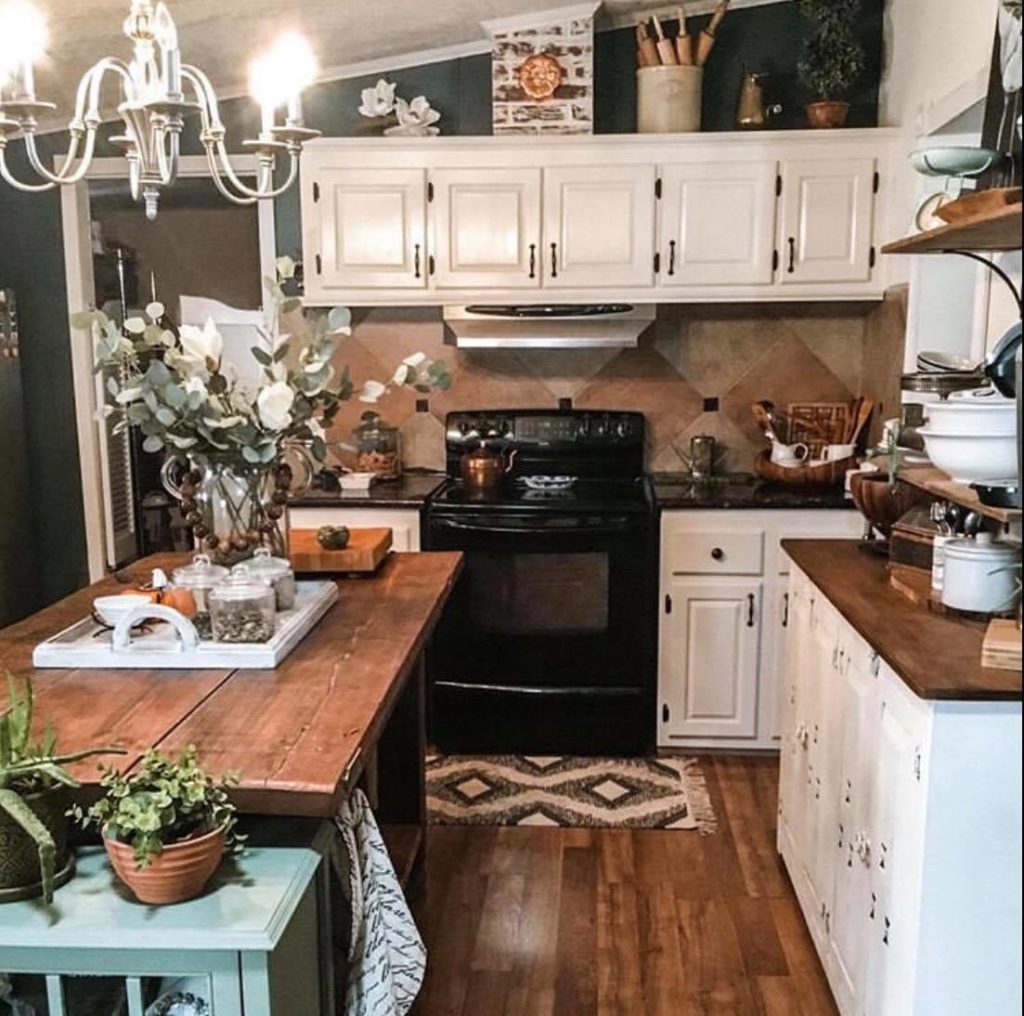 "I think mobile homes get a bad rap that they're cheaply made and fall apart or are only temporary homes. It's not true. It's how you take care of them, in my opinion. Anything can last a lifetime if you take care of it and put work into it. Plus, the fact that it was so much less expensive than a site-built home we were able to save to build our dream cabin.", Kimberly confidently answered when I asked about the longevity and craftsmanship of double-wides.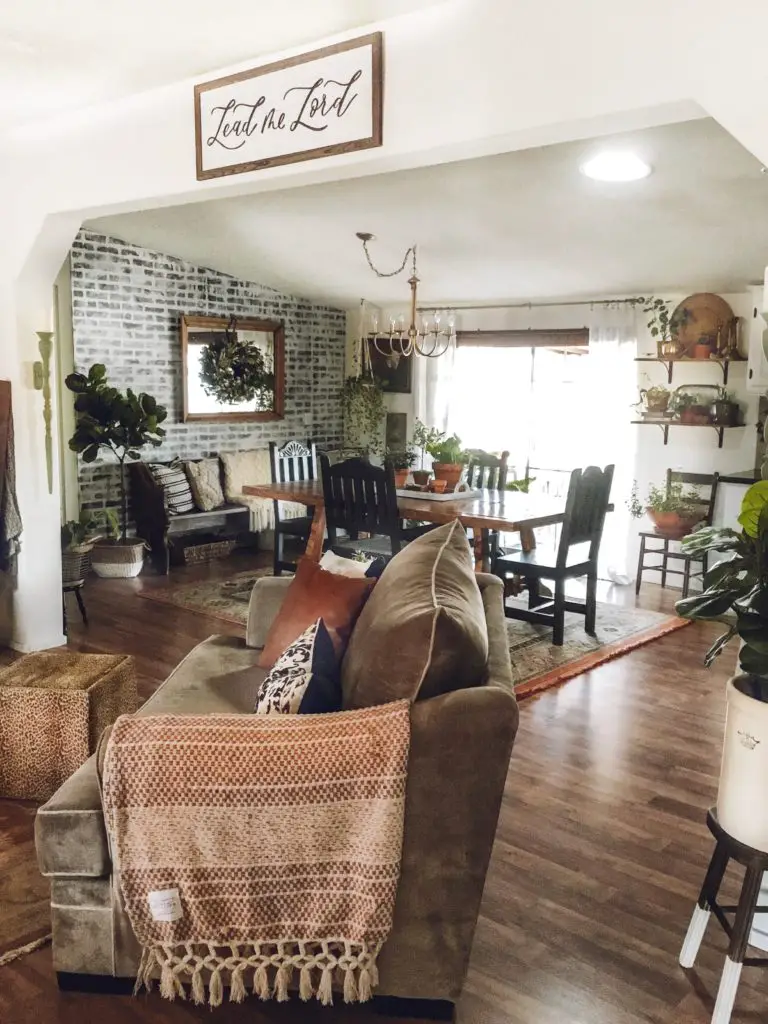 What's wonderful about this double-wide is you are instantly taken aback by the chalk painted brick wall and the cohesive rustic, bohemian style. Everything from the fixtures, to wall art, plants, and pieces provide an eclectic vintage feel with modernism.
The cohesiveness carries throughout the bedroom, where you have a mix of dark green sheets and pillows, textured white throw blankets, and plants to tie the room together. Well placed mirrors and side tables give the room extra dimension while capitalizing on the natural sunlight that pours in.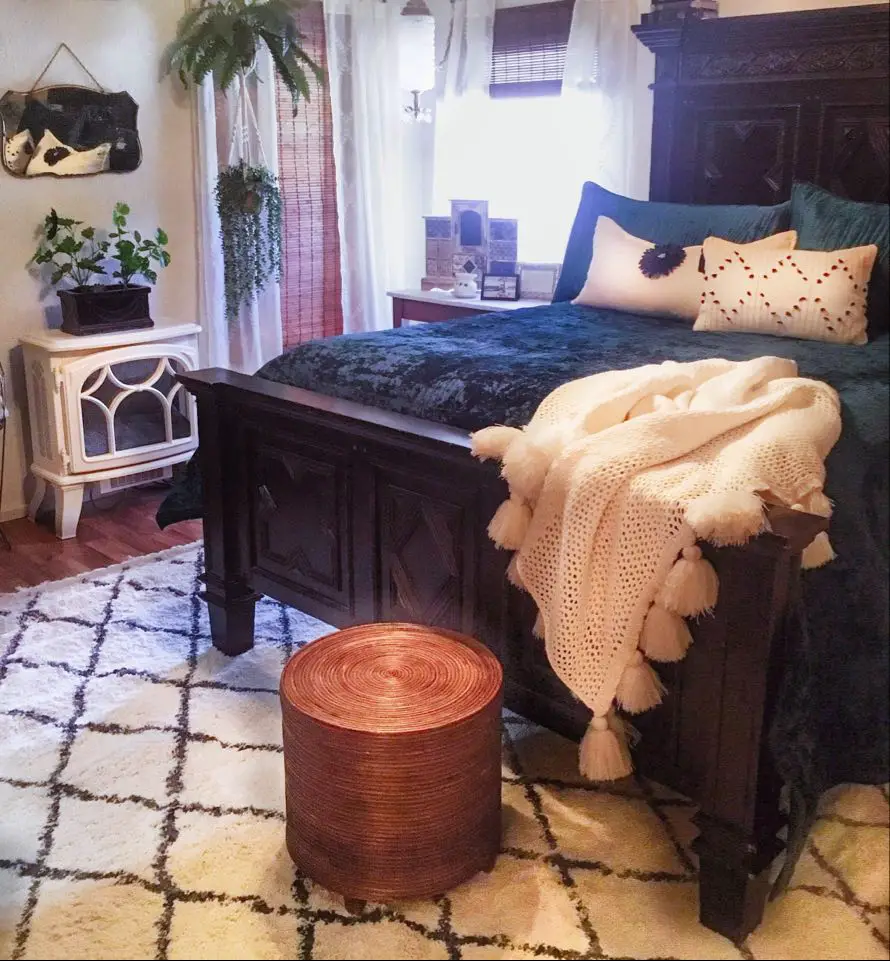 The bathroom continues the flow of authentic bohemian decor by encapsulating the dark wooden textures, plants, and basket wall art in one space. The white countertop gives it beautiful contrast and simplicity.
Kimberly has certainly proven that double-wides can be affordable, reliable, and fun to style and decorate!
Tutuhut Talk
What's your Style?
"I'd say my style is very eclectic, and I guess I'd called it rustic bohemian."
What's your favorite area and/or piece?
"My kitchen and dining space are my favorite spaces, along with my outdoor space in the backyard. I thrift most of my things, I love them all, but I think my kitchen island that we built ourselves is my favorite. It's from old barn wood; my father-in-law gave us before he passed away."
Any tips for creating a home that you love?
"I'd say use what you love, don't follow trends, especially if it's not your thing. If it's something you love, you'll make it work in your space. Style doesn't have to cost a fortune; it can honestly be bought at a thrift store or estate sale."
Lightning Round
Favorite Movie: The Notebook
Favorite Season: Toss-up between Spring and Fall
Coffee or Tea: Coffee
Dogs or Cats? Dogs for sure
Would you like your home featured here on Tutuhut? If so, fill out our Home Tour Submission Form and we'll craft a wonderful unique article about your beautiful home.