This post may contain affiliate links. Please read the disclosure for more info.
If your bedroom has no ceiling lights, it's very easy for it to start feeling like a dark and gloomy cave. Living in a dark space can feel cozy when you're trying to sleep, but let's face it: it can also really bring down your mood and affect your mental health. Unless you're being compelled by an evil magical ring (cough-Gollum-cough), you have no excuse to wallow in darkness. Here are some ideas to help brighten up your room and your mind!

Think about paint color and light
The color of your walls and ceiling can greatly impact the amount of light in the room. As we're sure you remember from grade school art and science: darker colors soak up light and lighter colors reflect it. This means that in a lighter room, the light will bounce around and make the room appear not only brighter, but larger.
In contrast, a darker room soaks up light and makes the room appear smaller and more confining. For this reason, the most popular shades of paint for interiors are whites or lighter colors. Not only do lighter colors brighten your room, they also brighten your mind. For example, light blues have been proven to make people feel calm and safe, while greens are said to open the mind and encourage creativity.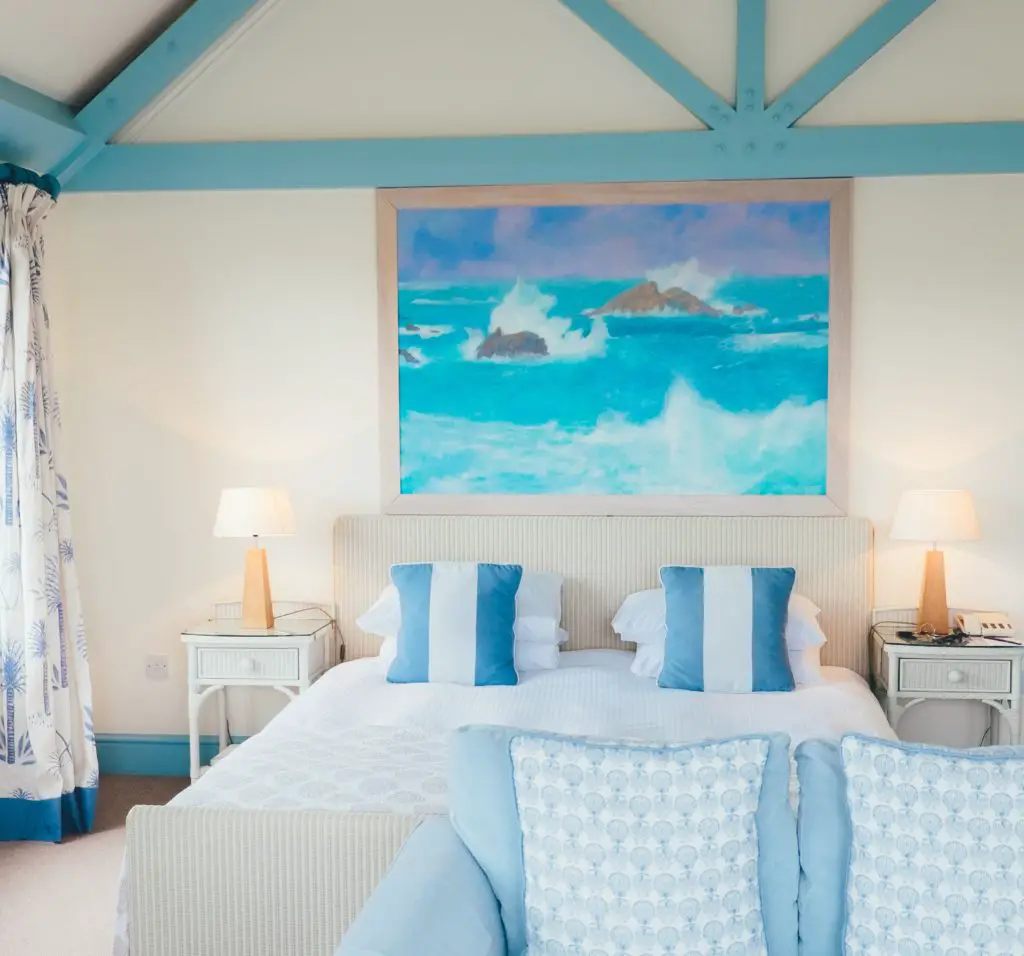 Optimize your windows
If your bedroom has windows, you're already one step ahead – you may just need to optimize that natural light. This can be achieved with a light color of curtains or shades. Try to avoid darker-colored curtains or blinds as they will not only hinder the spread of light in your space, but also give the room a heavier and more confined feeling. Also, make sure that your windows are clean and your sills are clear of unnecessary items that could block the light.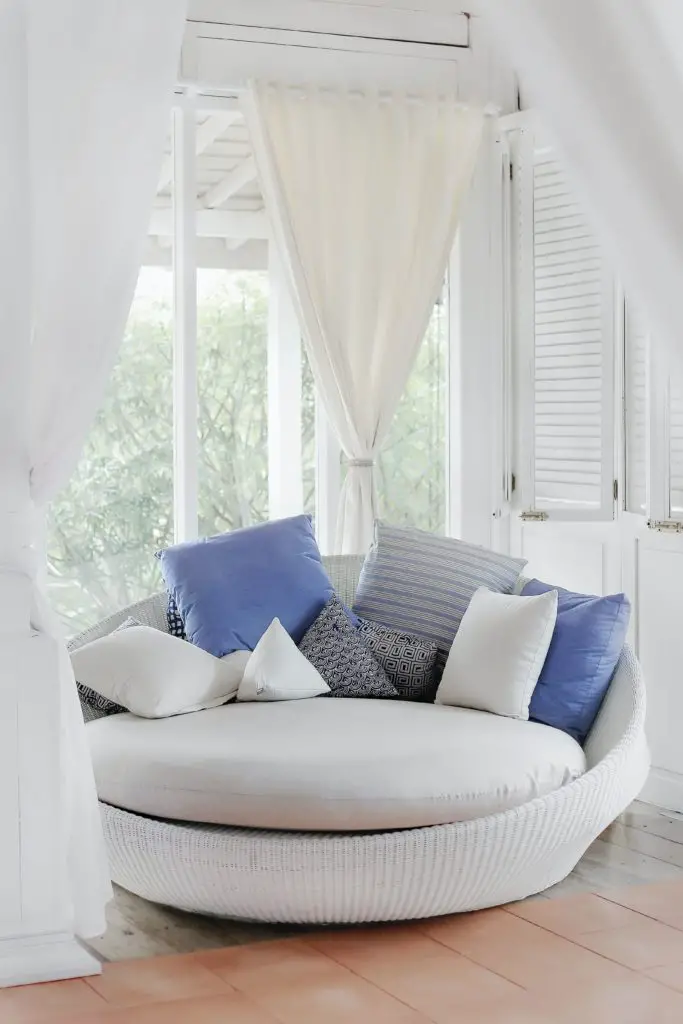 Mirrors
Place a mirror opposite a window or slightly behind a table lamp or floor lamp. Mirrors effectively reflect light to areas of your space that the light from your windows and lights may not reach. They help to even out the light distribution. As an added bonus, they add dimension by making the room appear larger. By using mirrors with unique frames or shapes, you can also add a more playful energy to your bedroom.
Table lamps
Most homes have at least one of these on a bedside table – many of us love a good book before bed. Don't feel that you have to limit these little guys to only one place in your room. If you have enough space, they can be a great addition to a dresser or shelf. Use one to light up your mirror space where you fix your messy morning hair, do your makeup, or check your outfit for the day.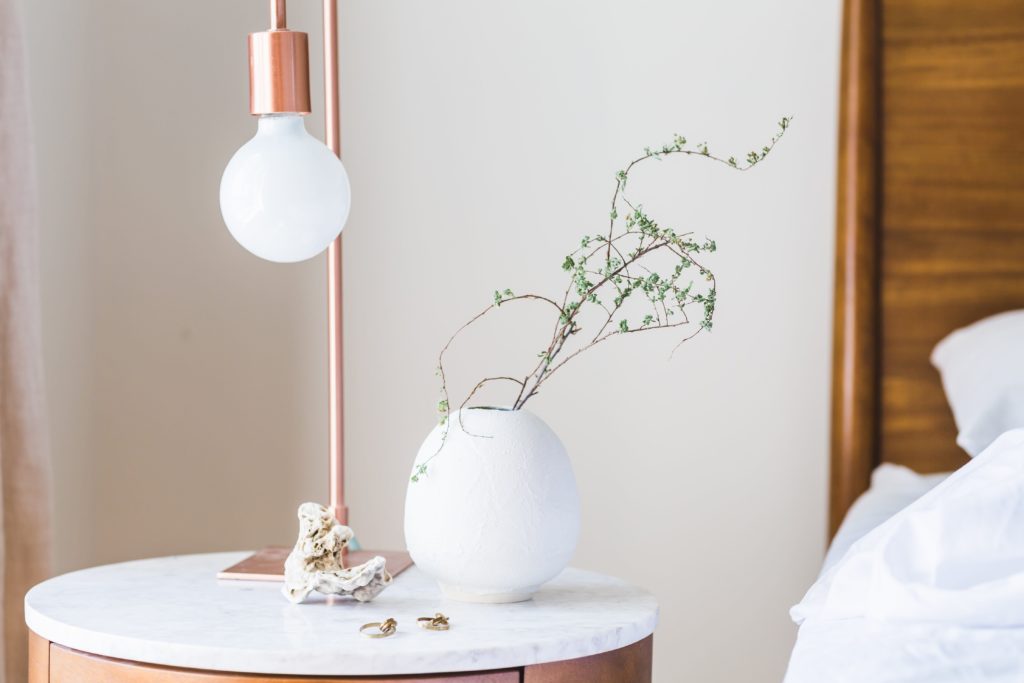 Standing lamps
Standing lamps are an excellent way to fill awkward, empty floor space–for example, in an open corner. They are particularly helpful if you have limited surfaces and don't want to clutter those tables, dressers, etc. with table lamps. There are many different kinds of standing lamps that can give your bedroom an added quirky or elegant vibe. Some even have the added benefit of being a shelf with beautiful surface areas for plants, pictures, or memorabilia.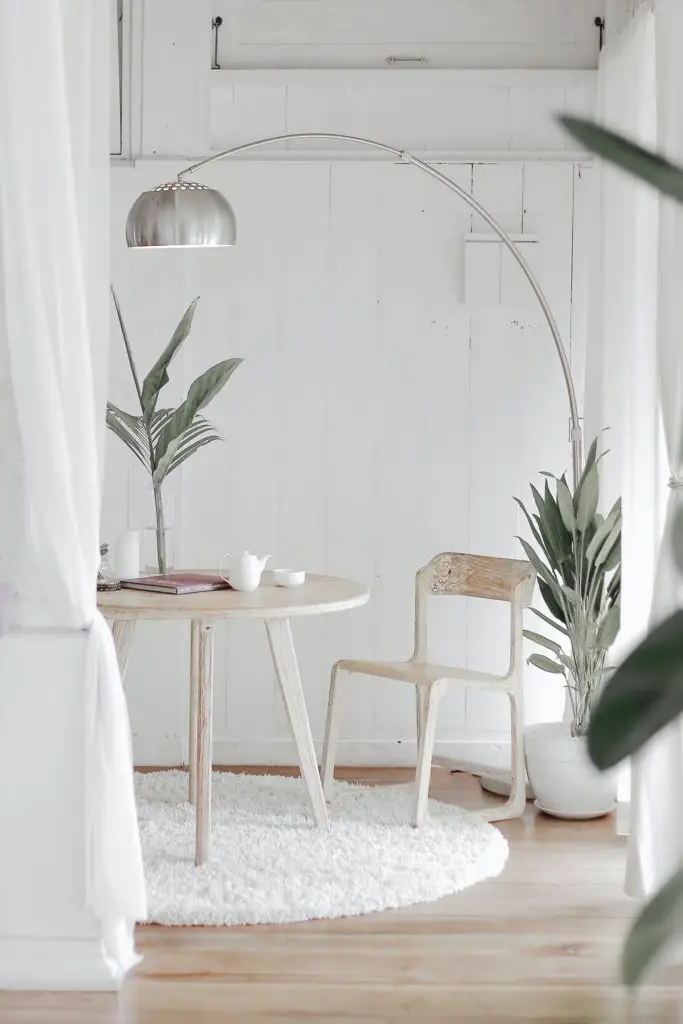 Furniture – use light colors and reflections
Lastly, using furniture with shiny reflective surfaces can help to spread what little light you have around the room. Aim for lighter colors of wood or paint, but if you really want that darker color, make sure it has a shiny finish to help reflect some of the light. If your bedroom floor is a darker color of wood or paint, consider adding a lighter colored rug. This can add texture to your room, keep your little toes warm in the winter, and keep the floor from soaking up all the light like a black hole.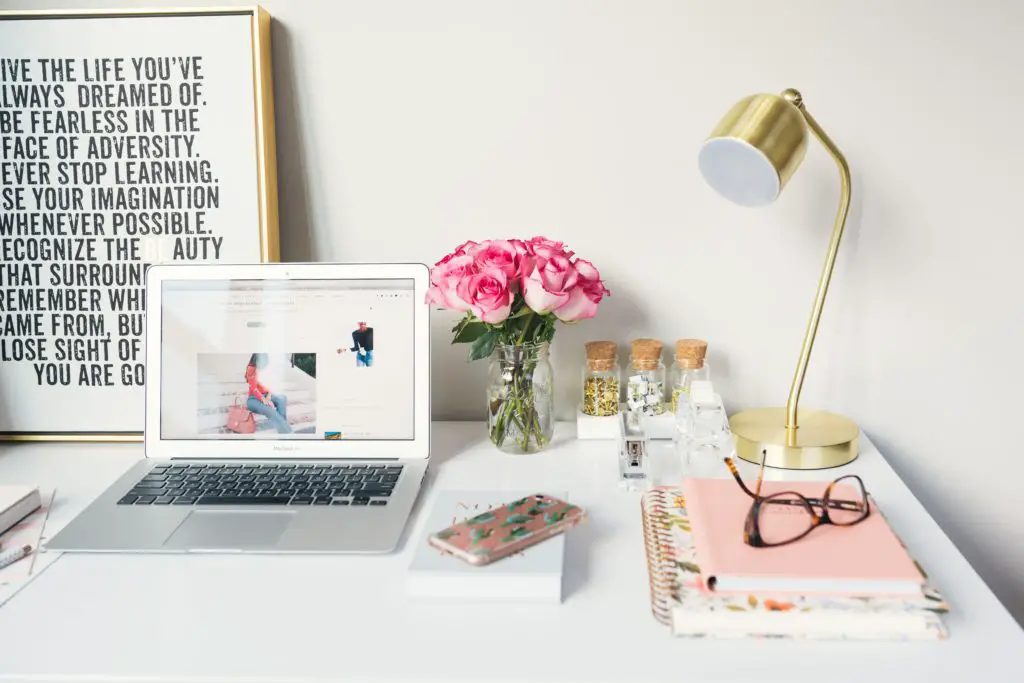 What does this all boil down to? Save your inner cave-person for your camping trip adventures, and not your bedroom design. We're not telling you to write off dark colors completely, but just consider how darker pieces can affect your rooms with limited light. If you like the darker aesthetic, put those pieces in a more open space with quality ceiling lights and/or plenty of natural light. When adding darker color contrast to your bedroom, limit yourself to smaller accents or pieces that don't take up large amounts of space. 
Let us know your thoughts on colors and light in the comments below! Happy lighting!