This post may contain affiliate links. Please read the disclosure for more info.
The COVID-19 pandemic made getting to the gym difficult. Therefore, many people are looking into ways to maintain their fitness at home. Buying home workout equipment as a replacement for gym fitness equipment can start adding up fast.  Is it really necessary?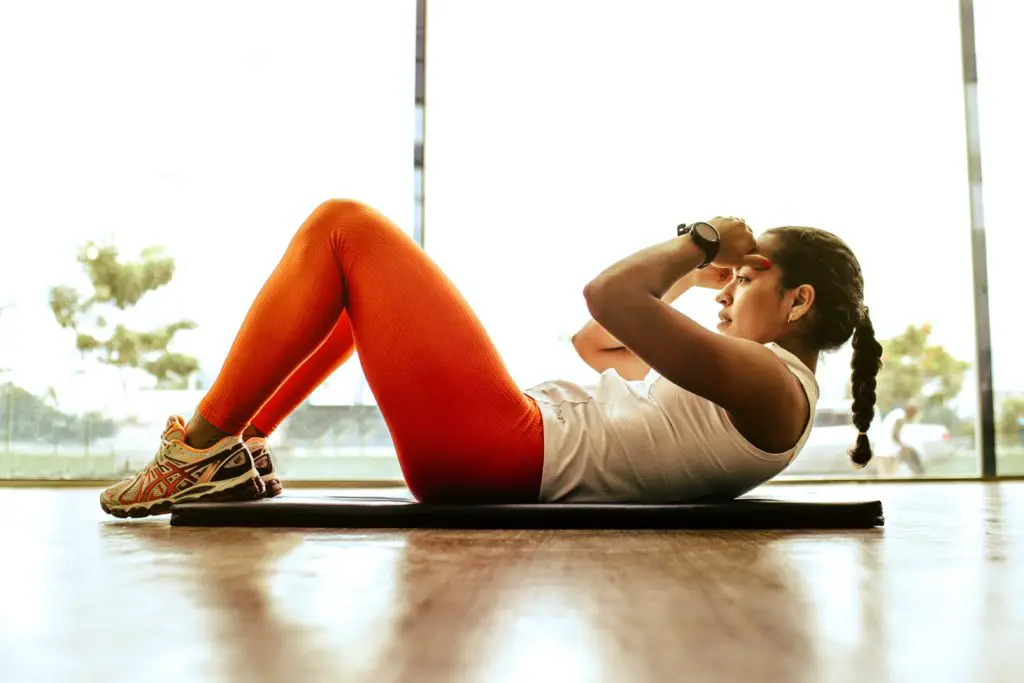 Here are some home workout ideas and suggestions to help minimize the amount of work out equipment you need to buy, as well as some of my suggestions for essential, but frugal, fitness purchases. 
Body Weight Exercises
The easiest and cheapest way to get a workout at home is to do some simple bodyweight exercises. You barely have to get up off the couch from watching Netflix before you can get in some jumping jacks, lunges, push-ups, or even mountain climbers.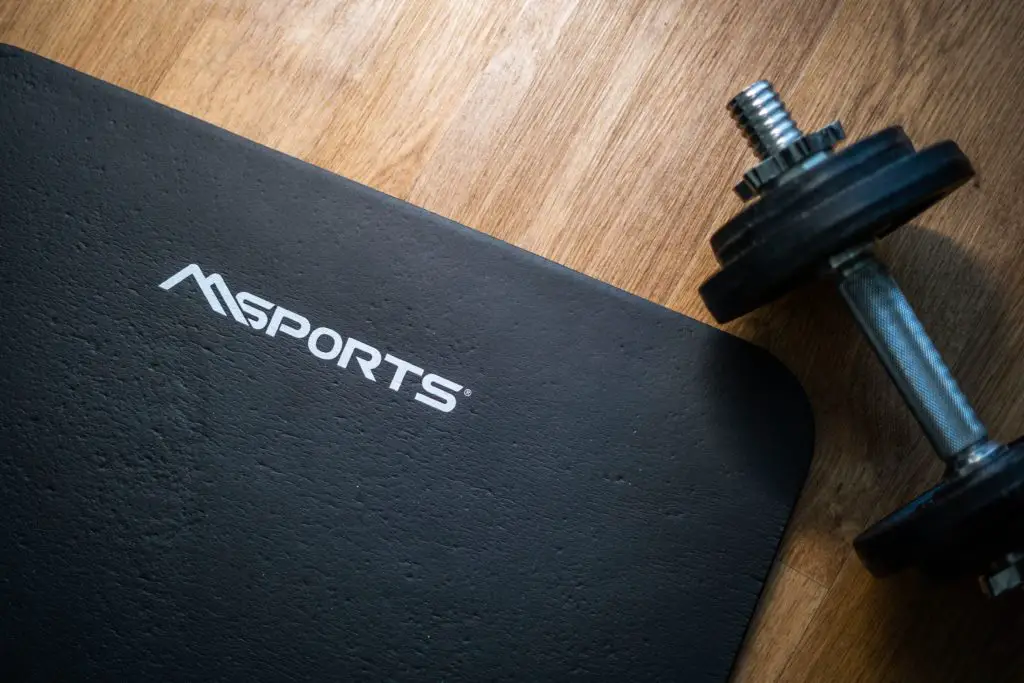 Many Youtube videos, smartphone apps, and fitness blogs offer some recommended routines. For example, Stack.com has a series of exercise plans for people to try during quarantine, which you can find here. You could technically do any of these exercises in whatever you're wearing, with or without shoes, but a few things could help you be more comfortable. 
Try a pair of decent tennis shoes, a stopwatch, and a yoga or exercise mat, which is especially useful for being on the floor doing crunches or planks. This mat from Amazon is highly rated and features high-density foam to reduce impact and create a cushion between your joints and your hard floor. 
Low Investment Exercises 
You may get bored easily with the same bodyweight exercises or were used to using weights much heavier than your own body weight. If so, you may need to invest in some equipment to avoid convincing your roommate to let you deadlift them.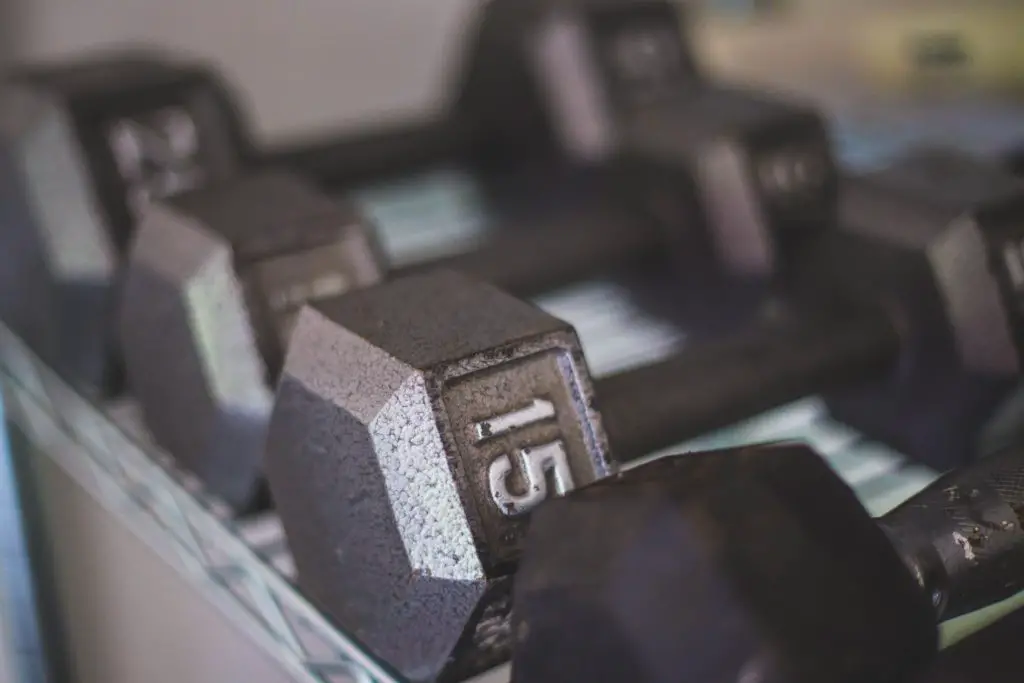 For some low investment work out exercises, consider some of the following suggestions: 
Running

: With a pair of tennis shoes that are well fitted to your needs and personal preferences, you can start to hit the pavement, as long as you're able to maintain social distancing. If your knees can withstand a cheap pair of sneaks, feel free. Otherwise, consider getting properly fitted at your local running shop and investing about $100-150 in a real pair of running shoes. 

Resistance Tubes:

To boost the weight you incorporate into your bodyweight workout, you can introduce resistance bands to expand the weight beyond your own personal weight.

This resistance band

set from Amazon has bands that provide up to 50 lbs of resistance, allowing you to simulate doing curls with 50 lb weights. 

Second-Hand Equipment:

Used equipment stores are a great way to find used fitness equipment for a decent discount. Many people pick up sports or fitness hobbies as New Year's resolutions, only to ditch them by February. Try shopping in these stores several months before the Holiday season (such as now!). This will help you find the barely used equipment before everyone else. 
Must-Have Workout Equipment 
To make the most of your home gym, consider buying a piece of home workout equipment that can be offset by ditching your expensive gym membership. Cardio equipment, bar weights, and dumbbells can all be a little pricey. With a bit of smart shopping, you can find the right equipment for your budget. 
For barbells, consider this barbell set that has a 54" long 1" diameter bar that comes with 60 lbs of weights. If you need additional weights, you could easily purchase additional sets. Be careful dropping these at home, though, especially if you live in an apartment above other people. These heavyweights could dent hardwood or tile floors.
 When you want to get some cardio in and want a budget-friendly, small cardio machine, try this compact elliptical. You can easily hide this one in most small living spaces AND watch TV while you run!
Portable home gyms like this one from Amazon can help take resistance bands to the next level, offering a multitude of configurations to get a full-body workout in, without a bunch of expensive and bulky weights. 
Many cheap gym memberships cost around $20-$30 a month. Some may run $50-$60, or even upwards of $100 or more! By investing in some of the most common gym equipment you use at the gym, you can maintain your fitness at home, and save some money in the long run. Even with cheaper gym memberships, spending $200 on home fitness equipment could pay off within a year. You may also save on additional costs, like gas money commuting to and from the gym. 
We hope that some of these ideas inspire you to either start or continue your fitness routine at home. Taking advantage of these pandemic times may be able to help you stay on budget.