This post may contain affiliate links. Please read the disclosure for more info.
Since hitting the airwaves in 1994, HGTV is a network that's evolved with the times. HGTV is arguably the best home TV network within Home and Garden. From landscaping to programs covering thrifty design, the network enjoyed moderate success until its absolute boom with shows such as Fixer Upper and Property Brothers in the last 10 years. In 2020 alone, HGTV has grown 22% in ratings according to the Nielsen company. In 2017, the success of the network was largely responsible for its parent company Scripps Networks Interactive sale to Discovery Communications for $11.9 billion dollars.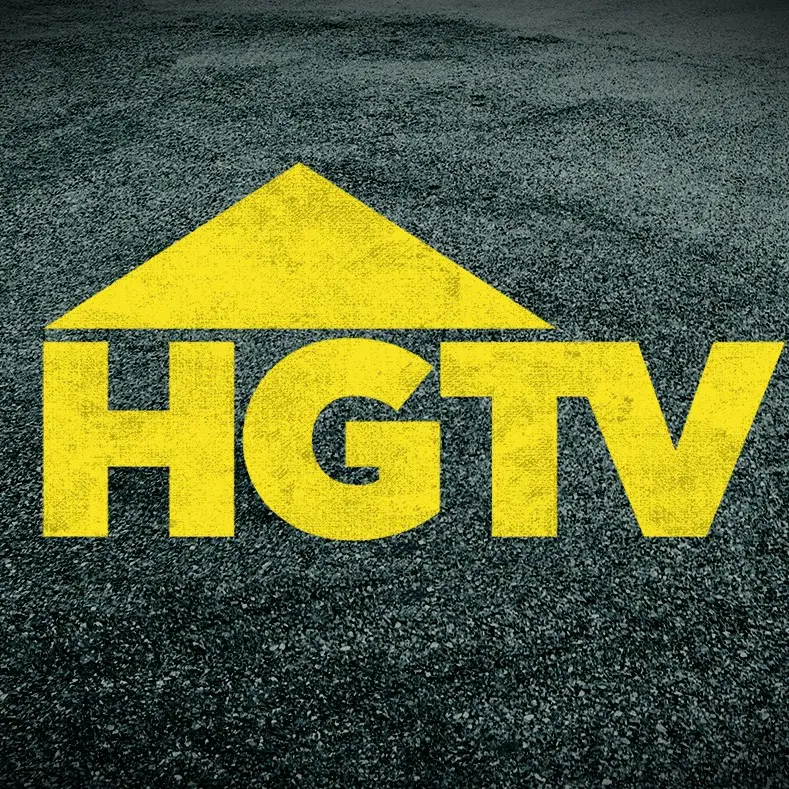 This being said, it should come as no surprise to hear so many people say that HGTV provides some of the most addicting shows around. Whether you're proud to declare your love for the network or sheepishly admit that House Hunters marathons are your guilty pleasure, it's hard to find someone who hasn't been sucked into one of their shows at least once.
But what is it that makes HGTV programming so irresistible? This question begs a few different answers, and some of them may surprise you.
HGTV Adjusts to Current Climates
Successful TV networks are networks that adjust to the ever-changing demands of their audiences. When HGTV launched, much of its content was focused on every day, budget-friendly design or landscape ideas and how-to guides presented by shows such as Room by Room and Gardening By The Yard. This kind of content appealed to viewers looking for ways to upscale their homes and apartments without spending too much. 
The content was relatable in a mundane, Martha Stewart sort of way, but didn't launch the kind of astronomical success that it's enjoyed in modern times. This changed with the introduction of shows like House Hunters, Property Brothers, and of course, the house-flipping phenomenon. The housing market has been anything but stable since the start of the network, but HGTV has continued to find ways to adjust. Kenneth Lowe, the creator of the network, cited this kind of ongoing flexibility in programming in an interview with Architectural Digest, stating, "HGTV certainly didn't bend the direction of the American economy, but was 'smart enough to ride the wave of what was going on in society and be reflective of it'".
This flexibility has not waned. In 2020, with the world facing a global pandemic, the network adapted again, this time under the care of Discovery Communications. While COVID-19 has already benefited ratings as people tune in for the familiarity and comfort of programs they know and love, the network has begun to write content to specifically reflect the current climate. 
For example, HGTV has begun to plan a show where products are left at peoples' doorways, and design experts judge how the family makes use of them. It's this kind of innovation that keeps us tuning in, and keeps audiences interested. If a network can make content that people feel is reflective of the time they're living in, they'll watch, and HGTV is the proof. 
Likable Hosts
One of the most important ingredients in the success of most of HGTV's most popular shows is the inherent likeability of its hosts. People like Chip and Joanna Gaines of Fixer Upper or twins Jonathan and Drew from Property Brothers have the kind of enviable charisma and chemistry that most of us wish we could achieve with our significant others or siblings. Their banter is laughable, their fights are easily resolved, and they appeal to us in a way that makes us see them as relatable friends and neighbors. 
Of course, they aren't really all that relatable. Both of the aforementioned teams have achieved star status, boasting spinoffs, personal brands, and incredibly unrelatable net-worths for the average consumer. Together, the Gaines have amassed a net worth of nearly 20 millions dollar, but viewers are never meant to feel this wealth gap. The focus instead is on their lighthearted banter, their loving marriage, and their upbeat personalities that are likable without being grating. This is the case for nearly all of HGTV's most successful programs, and those without likable hosts are provided with narrators that take a backseat to the plot of the show. 
Even when we find the characters of the programmable unlikeable, it usually means they're only with us for a single episode. Dislike the family of the home being renovated? Doesn't matter, they'll be gone in the next episode. Can't stand the attitude of the couple looking for an apartment overseas? Skip it and move on to the next. The likeability factor of the stars HGTV promotes, and the easy avoidance of the characters that don't meet those standards is one of the most appealing aspects of the network that keeps viewers tuned in.
No Context Needed
The episode-by-episode structure of most of the programming means that viewers can sit down to an episode with no context for what may have come before it. Most of these shows have no overarching plot lines, and the crux of their watchability is the personalities they present. When you can pick up a television series at any point and feel completely in the know, the appeal is obvious. And once you have picked it up, it's hard to put down.
Streaming these shows means you can jump around and find whatever seems most appealing to you at the moment. Take House Hunters International, a House Hunters spinoff set on the global stage. Taking a look at the full gamut of the series allows you to pick and choose which countries have a special interest for you. Interested in Spain? Jump around to episodes centered on finding apartments in Spanish cities. Thinking of something a little different? Look no further than episodes focused on living in Japan. 
When you don't need context to watch an episode, a series is really your oyster, and HGTV has perfected this concept for nearly all of its programming. 
There's Nothing Like a Good Before and After
People love a good before and after. Whether it's physical transformation, landscaping, beauty makeovers, or in HGTV's case the home renovation process, we love seeing drastic changes that result in a beautiful end product. Industries like beauty, landscaping, and home design all realize that there's something inherently satisfying and trustworthy about seeing a good before and after. More than that, the broad appeal makes it marketable. 
This explains why so many people find the process of watching a kitchen be gutted and then restored into a beautiful end product so satisfying. There's an ultimate conclusion. There are no loose ends. The sense of finality achieved in house-flipping and redesign programming is relaxing and satisfying to viewers and is a big reason why so many of the network's most successful programs play directly into this premise. 
It's TV Based in Reality, Not Reality-TV
While many of us will hastily admit to enjoying reality TV, there aren't many of us who will take pride in binge watching a few seasons of Keeping Up With The Kardashians. Despite its popularity, classical reality TV maintains a bad reputation for being shallow, vapid, immoral, and otherwise "worthless" entertainment. This doesn't deter enough people to mean that shows like this are unsuccessful, (just look at the millions of Real Housewives spin-offs). However, it can be a turn off for people who consider themselves "above" that specific kind of mindless entertainment. This is where HGTV comes in.
Similar to The Food Network, HGTV provides programming that is based in reality without becoming the reality TV that so many of us put down. It shows "real" people in "real world" situations such as moving, remodeling, and decorating, events and tasks all of us face at one point in our lives. The hosts, however, are never engrossed in particularly catty or shallow drama, there's less focus on the personal lives of those featured and both of these things mean that people of all demographics and age ranges find themselves tuning in to watch. 
In fact, some of the network's shows readily admit that the "real-life" scenarios scripted are little more than fabrications. House Hunters was shown to be far from the real estate search depicted in an episode. In fact, individuals featured in every episode have already secured their chosen apartment, and the house-hunt is little more than a script. But audiences don't seem to care, and so the formula continues to work. 
Not only is this reality TV drama-free, but it provides audiences with a voyeuristic look into a "real world" where problems are always solved, couples are happy, and families are stable units. In a world where many of us face such instability, this can be a welcome escape to a "reality" we would much rather be a part of. 
It's "Wholesome Content"
So much of the content we see today in both TV and movies are packed with controversial storylines, intense or emotional conflicts, dark dystopias, and mystery. While all these plot devices can make for undeniably compelling TV, sometimes you just need a break from watching something so intense. That's where shows like Fixer Upper come in. HGTV creates programming that's pretty undeniably uncontroversial. Its broad appeal can entertain a whole family without causing an ethical argument, sending anyone cowering under their covers, or keeping you up at night worrying about the state of the world.
Typically, the biggest conflict presented in home renovation television is whether or not this family can afford the extra bedroom, or has time to finish the addition before their new baby comes. And predictably, we know that on this television network, all's well that ends well. There is no great disaster that remains unfixed, no tragic main character death, and definitely no commentary on global themes. 
Many of us are watching TV to escape our daily lives. Face it, sometimes you need a break from wondering about the implications of climate change or the ever turbulent political atmosphere. Sometimes, however, you don't want to escape into a new world where problems are even worse. There's only so much of The Handmaid's Tale one can ingest without feeling deeply unsettling. When things are stressful and you're looking to tune in and turn off,  watching a happy couple pick out the perfect countertop for their new kitchen can be exactly the kind of distraction you're looking for. 
The Allure of Upward Mobility
Together, Gen Z and millennials account for 55% of HGTV's audience. However, if you're like many millennials, it's unlikely that buying a house is in the cards for you any time soon. In fact, millennials are buying fewer homes than any generation previous, and this is for good reason. Between school debt, delaying marriage, and many considering having a family to be a goal slated much farther into the future, the idea of buying a house is pretty solidly just an idea for many.
But for couples on House Hunters, that dream is more than a dream- it's a reality. Watching these successful young professionals decide between the house with a yard and the house with a big kitchen feels aspirational. Sure, some may watch with a bitter taste in their mouths, but overall this kind of content is a drop into the golden bucket that promises us that one day we too could afford a starter home in a nice neighborhood with room to grow. 
The American Dream is regarded with differing attitudes these days with millennials being 46% likely to say that they believe in the idea. But it would be foolish to think that many young and even middle-aged individuals don't still yearn for the kind of upward mobility they felt promised by living in this country. 
HGTV allows them to watch that kind of success in their programming, assuring viewers that they too can be here one day. They do this without alienating their audience or making any claims that their lackluster current housing situation is their fault. We simply get to see other people living the way we wish to be living, and sometimes, that's just nice.