This post may contain affiliate links. Please read the disclosure for more info.
In life, there are a few things that bring women genuine joy; Puppies, chocolate, wine, and for some, a nice pair of heels. That's why the Bellaa Heels 21381 Wine Bottle Holder is such a perfect piece of décor. Why not pair wine with a beautiful set of heels?
The Bella Heels Wine Bottle Holder is a curated wine rack shaped liked favorite pair of Stilettos. Standing at 8 inches tall, this wine bottle holder looks amazing in the kitchen and adds some flair. Get a couple of these to really get things going.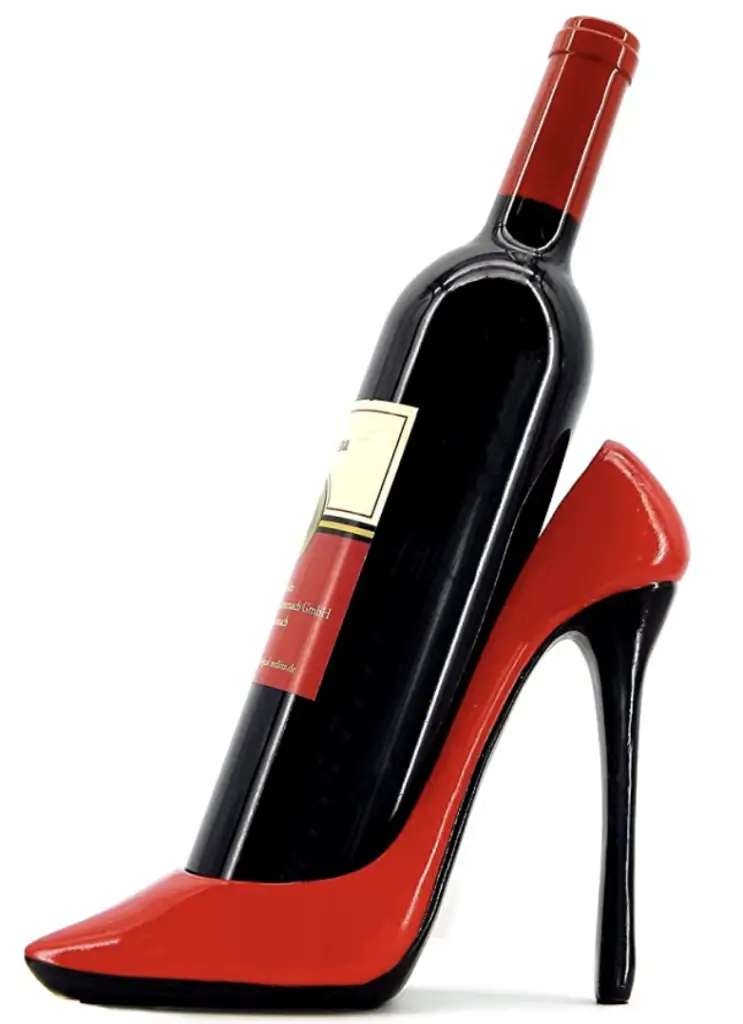 The Perfect Mix Between Classic Elegance and Functionality
This wine bottle holder is very durable and can easily support most wine bottles without any fitment issues. The holder is also very stable preventing it from easily being knocked over and ensuring your wine is snug and secure.
Unlike other wine racks though, these heels only hold one bottle at a time, so you may want to get a couple of these or perhaps pair them with a wine rack that is capable of holding more bottles simultaneously.
That being said, this makes the perfect gift for wine and heel lovers for all types of occasions. It's creative, thoughtful, funny, and fully functional! You definitely can't go wrong with picking up one, or even two, of these wonderful heels.
Get yours below!