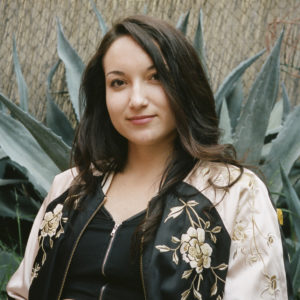 Amy Suto, Contributor
Amy Suto is a writer in Los Angeles specializing in thrillers for the TV space, and most recently co-wrote an episode of the show CONDOR (Audience/MGM/Skydance). When she isn't writing, she collects hobbies like archery, teaching yoga for writers, and ghostwriting memoirs for people all over the world.
She came out as bisexual in the Los Angeles Times with a personal essay about the pole dancing community in LA, and writes for other publications as well. Currently, she's redesigning her patio and learning how to use power tools for the first time.
Her superpowers include hanging perfectly level shelves, evidence of which you can find on her writing blog AmySuto.com or on her Twitter or Instagram (@Sutoscience). She also runs the media company KingdomofPavement.com which puts on sold-out monthly open mic nights for poets, musicians, and more in Los Angeles.